British Leyland's replacement of the Landcrab with the Princess added a competitive executive car to its lineup. Today, it's a rare classic
Words: Sam Skelton
Today, decade on, it's fair to say that the BMC Landcrab missed its mark. Originally intended as a replacement for the Farina series, it grew too big, lacked the sense of style that came naturally to an Italian styled saloon, and unless your budget would stretch to a Wolseley the interior was austere in the extreme. The designer, Alec Issigonis, felt that regardless of the size of the car there was no need for any sort of luxury aside from space – a view that was perhaps part of the car's downfall. Even when the Landcrab gained a six-cylinder engine, it stole few sales from Ford or Vauxhall.
Ultimately the Landcrab would fracture Leyland's mid-range – there were two further efforts to replace the Farina in the form of the Maxi and the Morris Marina, and it was this range confusion in part that led to Leyland's difficulties making a reasonable profit. The Landcrab's successor would need to be pitched at a definite market – and the executive fleet sector was a very image conscious market for the car to find itself in.
Leyland therefore hit the ground running. Harris Mann's angular wedge – while styled in Britain – could almost have come from the hand of Giugiaro. Inside was the same clever packaging as the Landcrab, helped by the high waist for a colossal boot – and an interior that was far more fitting than the outgoing car. Launched in 1975 as the Austin 1800/2200 with Morris equivalents and a range-topping Wolseley, later that year the whole range would be rationalised into the Leyland Princess range. The base and HL models would be as before, while the new HLS would take the place of the now defunct Wolseley brand. In 1978, the range was overhauled and the Princess 2 was launched – the primary difference being the new overhead cam O-series in 1.7 and 2.0 form serving as replacements for the old B series 1.8.
Princess production ceased in November 1981 – but BL Cars hadn't quite finished with the concept. It received one of the world's most crestfallen facelifts (courtesy of Morris Ital headlamps; too narrow for the larger car's width), and finally gained the hatchback that many of its detractors argued it should have had from day 1. Only ever built in right-hand drive, the Austin Ambassador effectively held the fort until the new Austin Montego was launched in 1984.
224,942 Princesses were made, including the 18-22 series cars at the beginning. 43,425 Ambassadors were also produced. Just 16 show as taxed today, while the Princess has fared little better with 59 showing as taxed. There are, of course, more on SORN, and more still sitting in garages and barns since before the SORN was introduced.
Bodywork
Check the front air dam and air intake for rust – it shouldn't flex or crunch and it's a prime spot for stone chips and subsequent corrosion. Lower front wing rust can be repaired, but if it's into the arch then replacement might be easier – if you can find a wing. The disadvantage to such a rare car is that panels are equally scarce, and front-end panels can be the hardest and costliest to find. Ambassadors, however, have a better front-end design when it comes to rust resistance, and panel availability is far better. Your only worry here will be an air dam.
The worst part of an Ambassador is the roof, especially above the quarter windows. Rot here can be hard to repair and is often a sign that the car is ready to be broken and scrapped. Door bottoms can go on all models and door hinge pins can loosen, check by trying to lift the doors to check for play. Sills are structural so need checking – make sure any work has been done properly by checking for the gap that should exist between the sill and the pivot arm mounting at the back. The floor can also rot out in the corners, so check carefully.
In terms of trim, the stainless wheelarch trims on Princesses are almost impossible to source, while bumpers – which get pock marked with age – are easily found. Ambassador bumpers, plastic and more prone to knocks, are near impossible to source. The Princess drip-rail plastic trim is unique in profile, so check that it's intact. Alloy wheel centre caps are hard to find too.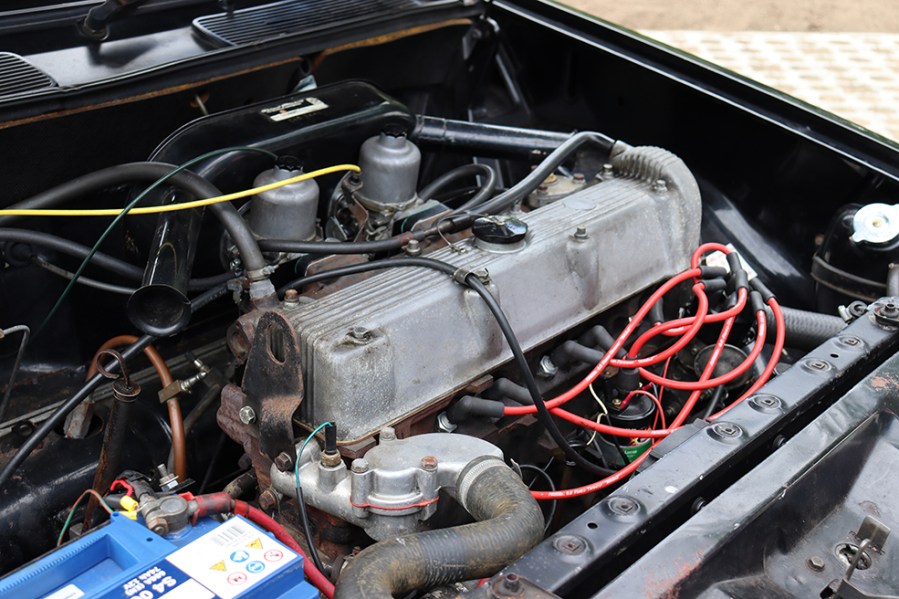 Engine and transmission
Depending on the model the Princess used one of three engine families; the 1798cc B-series, the 2227cc E6, and the 1695/1994cc O-series pair. All are shared with other BL models, though the B-series and the 2.0 O-series are the most common and thus have the widest spares availability.
Before getting under the bonnet, check that the gas strust hold it – these are available if weak. Tappetty noises aren't good, and only the 1800 has adjustable tappets. Check for regular servicing on the 2200. 1700 and 2000 models have timing belts – if it's not been done with documentary evidence in the last five years it'll need doing, the factory interval is 48000 miles and it's a half hour job.
Some Ambassadors had an automatic starting unit – effectively an automatic choke – when fitted with twin carburettors. This can fail, causing starting and running issues. It can be mended, but it's time consuming to get right and many prefer to fit the twin Sus from a 2.2 Princess with manual choke. It's a bolt on arrangement (though the air filter housing needs modification to permit the cable routing) and shouldn't affect the value of the car as it's easy to revert if you prefer your car original.
All autos use the BW35 three speed unit, which is reliable if maintained. Check the fluid, which should be red. When engaging gear at a standstill, a slight jolt is normal. Changes should be smooth, as should kickdown. Odd shift patterns can be caused by a poorly adjusted kickdown cable.
Four speed manuals are strong, but have an awkward first gear and are generally notchy and whiny – it's a box in sump arrangement, so if you're familiar with the Mini none of this will be new. Worn clutches and slave cylinders can exacerbate the problems with first gear, so if it feels especially bad it may be worth haggling.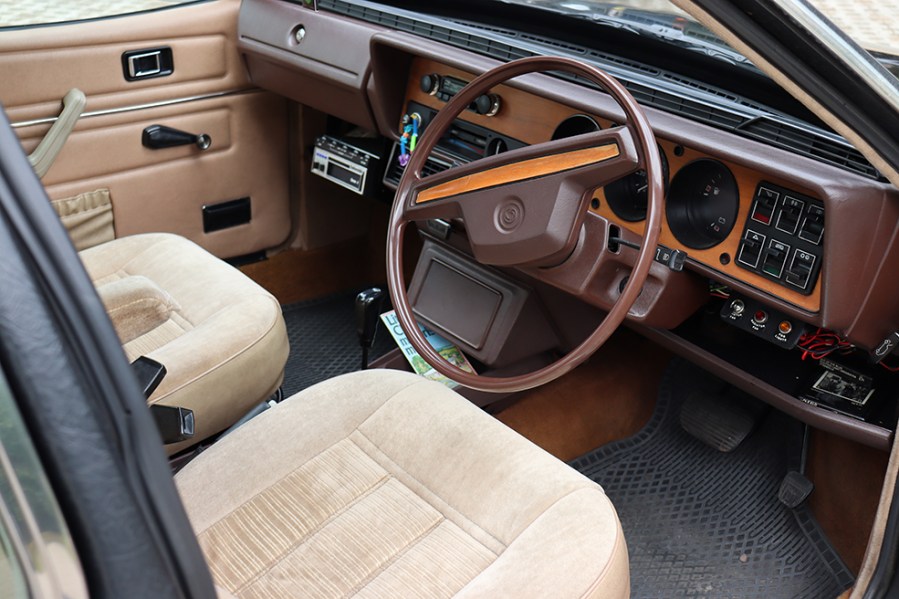 Interior and trim
Sagging drivers seats and broken seat mechanisms are the biggest problems you'll find on most models – with interior trim on Base and HLS models fairly hardy. The nylon used on HLs isn't UV resistant though, and the top of the rear backrest can disintegrate in the sun. Lighter colours and later cars including Ambassadors are more prone than early models.
New door cards and seats are impossible to find, so buy the best interior you can find. Almost all dashboard mouldings will have cracks but these can be repaired. Wooden dash inserts are real, so check for chipped varnish. Finally, lift the carpets in the front footwells and check the sound insulation foam for water ingress. If it's wet, the odds are the windscreen rubber has failed and you'll need a new one – available from the club.
With just eight fuses on a Princess, the electrical system is simple in the extreme. Ambassadors have a more complex system, including central locking and electric windows on many models. Most problems you'll find will be related to fuses or corrosion on connections, so if changing the fuse doesn't work try some contact cleaner. Nothing here should cause concern.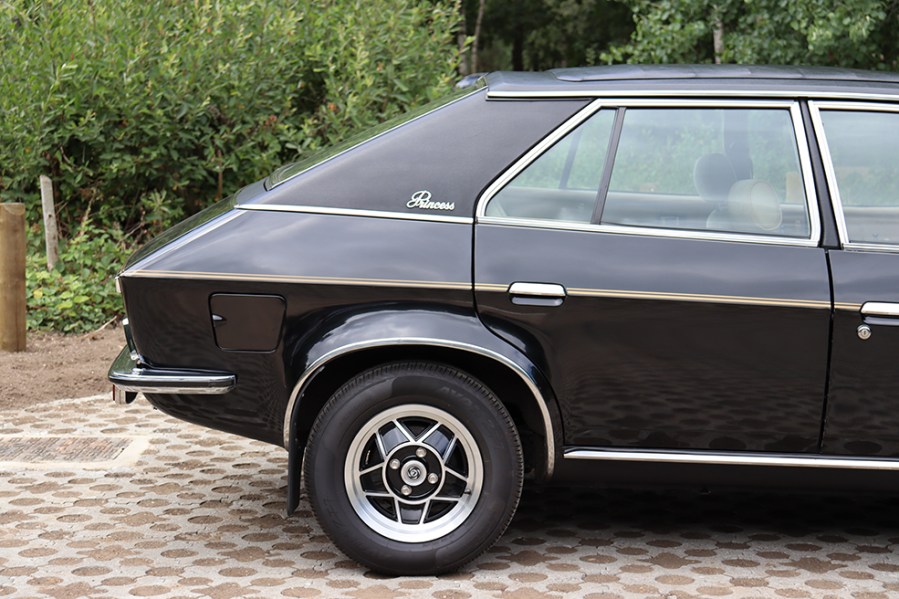 Suspension, steering and brakes
Big four-pot calipers are often borrowed for other cars with performance upgrades, and there's no reason why you can't thus adapt new performance calipers to fit a Wedge should they fail. The pistons can seize, as can the rear wheel cylinders. Brake flexis can fail with age but can be made up by most competent hose companies. Repair kits for both front and rear brakes are easy to get.
A sagging Wedge will typically just need pumping up – Hydragas pumps are easily sourced and many garages will still have them in the back. If the system is hard it will need recharging – people like Ian and Dawn Kennedy will gladly provide this service, which has increased the viability of all Hydragas equipped cars for several decades to come. If you need displacers Ian and Dawn are your best bet too, though replacements aren't easy to get hold of. Check the connecting hoses for any signs of perishing as they can leak, but as the fluid evaporates there is likely not to be any sign of the leak if there is one.
Princess 2200 and posh Ambassador models got power steering and standard, on many others it was an option. Non assisted steering isn't bad by the standards of its era but if you're used to modern cars you'll be surprised at the weight when parking.
All Princess models should wear 185/70/14 tyres, although many will now be sitting on more modern rubber sizes such as 195/60. These will have a negative effect upon steering weight.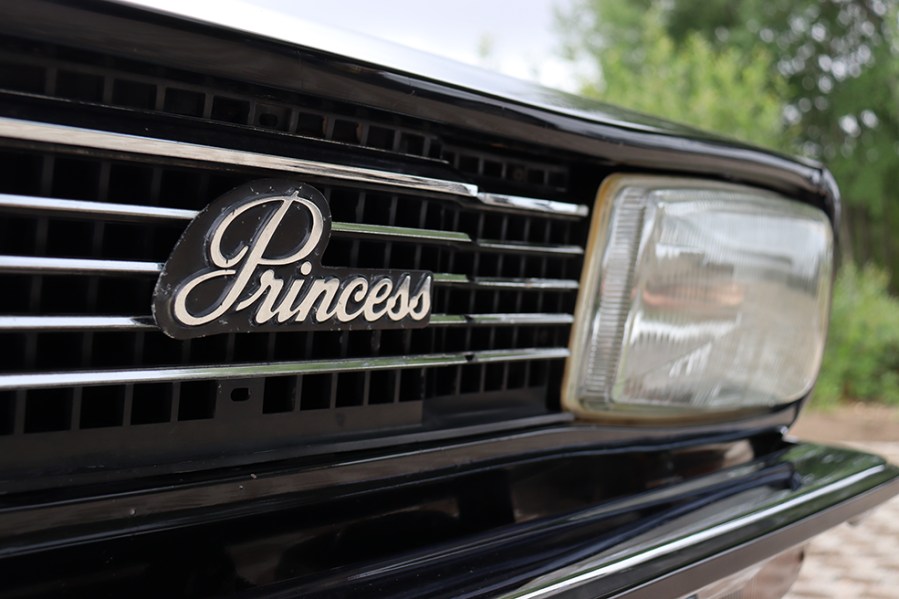 Leyland Princess: our verdict
The Leyland Princess has long been forgotten by the classic car community – and, we think, that's more than a little unfair. Because what we have here is a spacious, comfortable five-seater with a massive boot, very 1970s styling, and because the market hasn't yet realised how great it is values are astoundingly low when compared to the equivalent Fords.
Add to this that the four-cylinder models use engines that are about as well served as anything else in the old car movement and that the Hydragas suspension really doesn't pose any difficulties today, and it's a no brainer in our eyes. Whether you choose one of the original BL 18-22 branded models, a Princess or the final Austin Ambassadors, you'll have a classic that could conceivably be used every day and will turn heads on every journey.
And while it's possible now to get really good examples for under £5000, we think that the time for the Princess has got to come sooner rather than later. If you hesitate, you may end up on the wrong side of an appreciation curve. Now is certainly the right time to buy.