The baby BMW that predates the 3 Series, the BMW 2002 is a cool classic saloon that you can use daily. Here's what you need to know
BMW's '02 range was born as a logical two-door extension of the well-received 'Neue Klasse' 1600 saloon range when the 1600-2 ('2 ' for two doors) was launched on May 7, 1966 – BMW's 50th anniversary. The 1600-2 was joined by a twin-carbed, higher-compression 1600ti in 1967 and was popular in Europe, but couldn't meet emissions regulations for the US market which was already crying out for a faster version of the small BMW.
The answer was the BMW 2002, created by dropping the 2-litre version of the M10 engine into the two-door shell. In 1968, a twin-carb version of the 2002 was unveiled, badged as 2002ti, but this was just a taste of what was to come, when in 1971 the 2002tii was launched, available in the UK from 1973.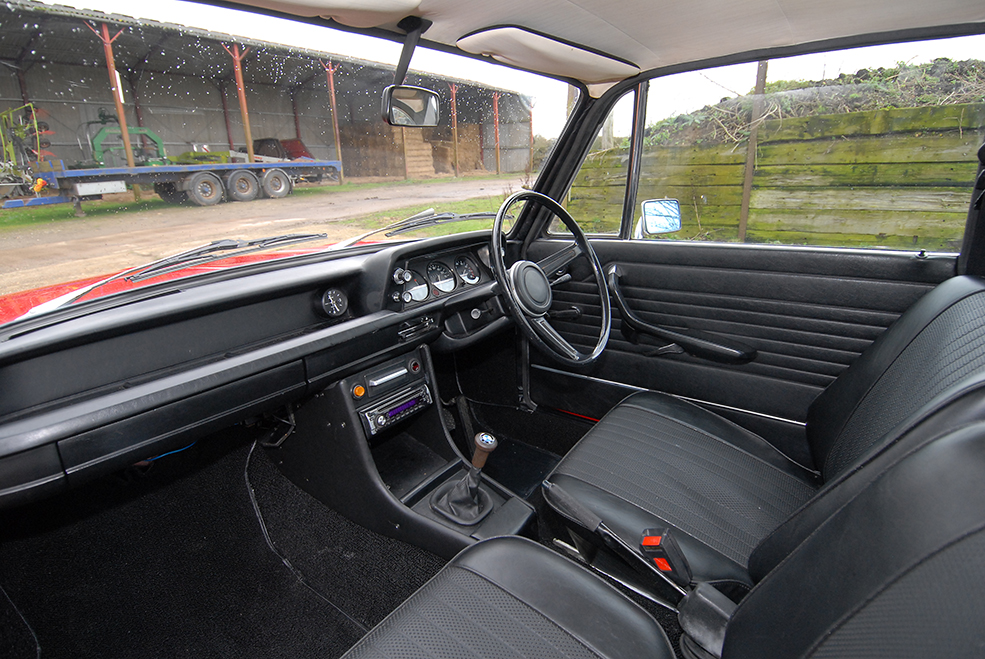 Running mechanical high-pressure Kügelfischer fuel injection, this was good for 130 bhp and could run rings round many much more expensive purpose-built sports cars. In terms of pace it could worry a modern hot hatch and was lapped up by buyers, with sales of the 2002 range reaching 60,000 per year by 1972.
Meanwhile, in 1971 BMW changed the rear lights to square items and had launched the first of its 'Touring' models, in this case a hatchback version of the '02 range. Available as 1602, 1802 or 2002 in standard or tii flavour, this· was a practical and stylish car which competed with the Volvo P1800 and was produced until 1974. The new 1800 engine was launched with the Touring model, providing a stepping stone between the 1.6 and 2-litre. In 1973 BMW introduced Europe's first turbocharged production car in the shape of the 2002 Turbo, although this remained left-hand drive only.
Sales of the BMW 2002 range reached an all-time high in 197 4 with 111,239 units being sold, while the following year the range was discontinued to make way for the new 3 Series cars. The 3 Series was a step up in price though, so a bargain-basement '1502' model did continue until 1977 in Europe to provide an entry-level model using a low-compression version of the 1600 engine although this was eventually replaced by the 316.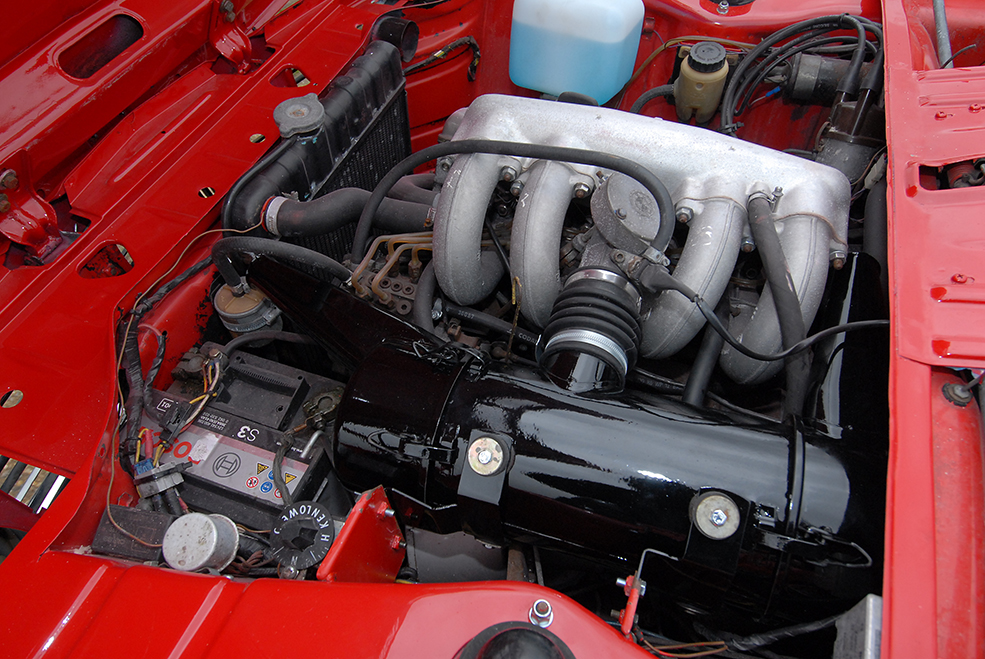 Engine
The BMW 2002 was offered with 1.6, 1.8 and 2-litre variants of the M 10 four-pot engine, the two digits preceding 02 denoting engine size. All are iron block, alloy head units and are extremely durable for a '70s powerplant. It's fairly common for these engines to do over 100,000 miles without any major work or rebuilding, providing they're properly maintained. Most issues arise when people get lazy with maintenance, the most common being that alloy cylinder head cracking.
If insufficient corrosion-inhibiting antifreeze has been used – or the fluid hasn't been regularly changed and occasionally flushed – the water passages can get clogged, causing the head to get hot and ultimately crack. Check that the car you're looking at gets up to temperature gradually and the gauge doesn't look troubling after a short drive at reasonable speed.
Distributor bearings can wear, but these days, the aftermarket offers an electronic ignition upgrade to modernise and streamline the system. Aside from that, experts recommend servicing the M10 every 5000 miles, but more frequently for cars used regularly in town.
Carburetted cars use an in-line fuel filter that needs to be changed annually as a minimum, ideally twice a year depending on how often they get used. A single-carb car idling roughly and refusing to gather pace smoothly suggests a worn throttle body spindle. It's a precise job to have the throttle body machined and a new spindle fitted, which should cure it.
The fuel-injected tii, meanwhile, brings its own problems. An early example of injection, the system is delicate to set up; struggling to cold start points to a failed timer relay, which controls a separate cold-start injector. Some owners wire a switch into the system, effectively acting as a manual choke. This can also cause problems with hot starting if the timer doesn't shut off, causing overfuelling. If the car refuses to start whatsoever and you notice a dead instrument cluster, it's likely a blown fuel pump fuse, shared between the two.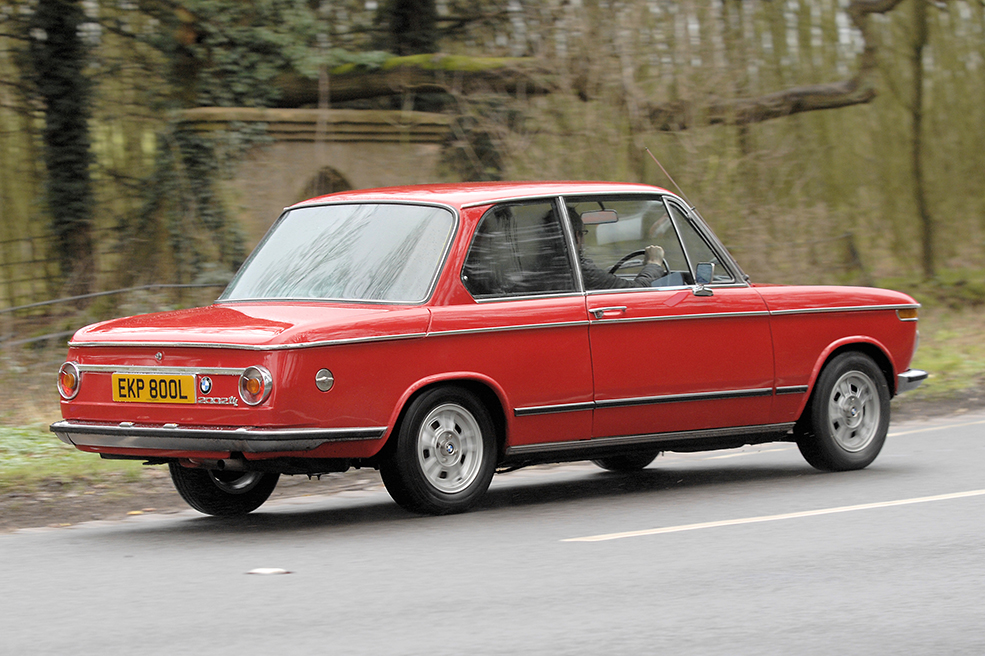 Transmission
High mileage cars can suffer from a slight rattle from the differential, particularly at low speeds. This isn't terminal, however, and a fluid flush and change may well quieten it down. Clanking when moving away, meanwhile, indicates a perished differential mounting which, given it's likely 50 year-old rubber, is understandable.
Aged rubber components can cause other issues, such as a worn gear linkage mounting block causing sloppy side-to-side movement of the gear lever. A five-speed gearbox was never offered when new but it's possible to retrofit one from the later E21 3-Series using a shortened prop shaft. This modification is known, reversible and significantly improves cruising ability.
Steering, suspension and brakes
If the steering is overly heavy or worryingly light at speed, it could be as simple as a previous owner having adjusted the steering box in an attempt to replicate modern steering fee.
Springs and shocks are easy to work on yourself and if your car feels tired and uncomposed in the corners, Spax offer a complete springs and shocks kit, as well as optional lowering springs for a sportier stance.
Brakes are another strong and easy-to-maintain component that simply needs caring for; callipers can seize with lack of use or simply extreme cold but failing attempts to free them, replacements are readily available.
Similarly, brake servos can fail with age, the tii using a twin-servo setup that will struggle to pull up at all if both have issues. Generally, however, the tii's setup is only known to be problematic through lack of use. Brake hoses will likely be five decade-old rubber, so we'd recommend either fitting new replacements all round or even upgrading to braided stainless steel lines.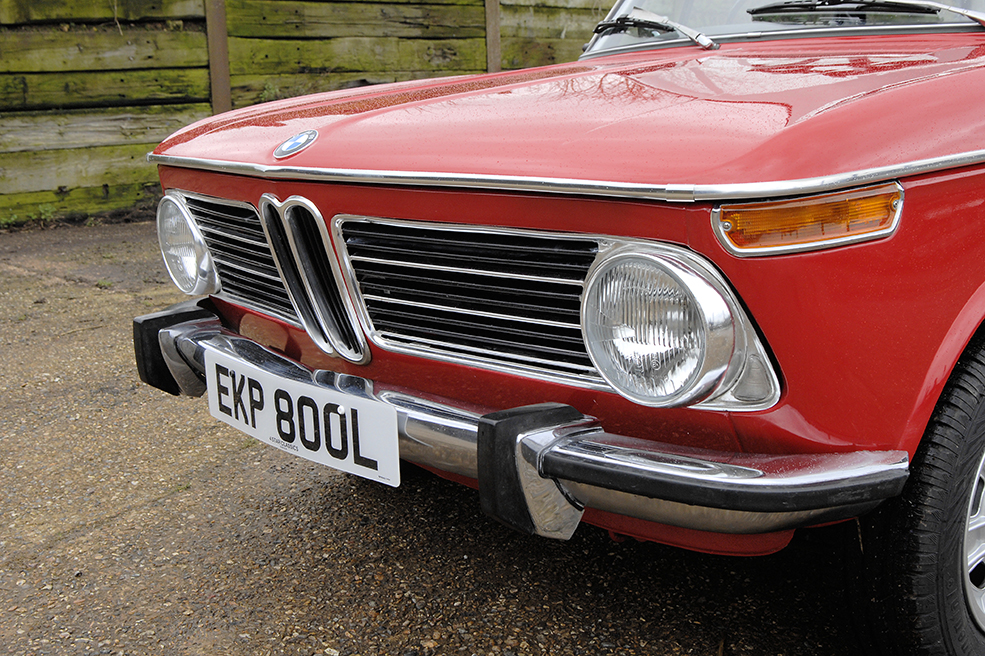 Body
The earliest BMW 2002 models will now be well over 50 years old, so unless you're buying a restored car, it's recommended to be handy with a welder. The box sections underneath the radiator rot out, a problem only exacerbated if the radiator has been leaking. Nearby, the metalwork behind the headlights and indicators is rust prone and given the curves of that area, it can be difficult to repair.
Thanks to the huge BMW fanbase, however, it's well worth seeking out brand new repair panels, as it's possible to replace almost every panel on the car.
Further down the car, the junction on the inner wing at the A-pillar and sill traps moisture and rots from the inside out, and the sills themselves aren't immune from rust. Blocked drain holes can lead to rot at the bulkhead near the heater box and given how vital a structural component the bulkhead is, rust here can be terminal.
It's fairly common to jack 02s up on the front chassis rails, a task sometimes done without proper care, so check the underside thoroughly for strength and potential rust. The driveline components are held in by the rear subframe and box sections above the driveshafts, both of which are repairable if rot has taken hold. Particularly in high-performance Turbo and tii models, they're areas that need to be strong. Open the boot lid on saloons and inspect the suspension turrets, inner wings and spare wheel well for rust, the back end structure of a rear-driven car is vital.
The hatchback Touring can be repaired with most repair panels from the saloon, but the tailgate should be rust-free, as it's a difficult and pricey component to replace. If that little lot wasn't enough to watch for rust, it's also worth checking the edges of the bonnet, boot lid and doors for surface corrosion.
Interior and electrics
The BMW 2002 has an interior that isn't exactly awash with electronic toys, but make sure small but important things like blower fans and gauge illumination work as they should.
Often with German cars, small electrical components are particularly hard to remedy if they do give trouble. If everything's in order, you can revel in a well-made, stylish interior that's surprisingly practical day-to-day.
BMW 2002: our verdict
Many champion the E30 3 Series as the driver's choice of compact classic BMW, but those who've pressed on in an 02 say they feel far more modern than their years. Without electronic interference or much weight to haul around, these are fun cars to drive but need careful inspection and maintenance to keep it that way.
Given the roaring success of the 3 Series, it really is a mystery as to why the 02 isn't more commonplace in the classic scene. Certainly, you'll more likely see a 316i than a 1602 at the next show you visit.
In a way, though, that makes the BMW 2002 a more appealing buy as a left-field classic, be it as a daily-driver or weekend toy. Their rarity is both a blessing and a curse, however; unlike an E30 3-Series, the classifieds aren't exactly overflowing with 02s. The 2-litre 2002 seems to be the easiest to track down and given the performance cruising ability the larger engine, that's no bad thing.
Given their appetite for rust, many 02s you find will be LHD American imports, but in a market so unsaturated, that's not an issue.