The BMC Farina range has always offered family-friendly transport – and there is a wide range of models available to tempt the modern buyer
Words: Chris Randall
The story goes that the late Duke of Edinburgh was responsible for the introduction to BMC of the Italian stylist, Batista Farina, after being unimpressed with designs he was shown on a visit to Longbridge in 1955. After penning the Austin A40, Farina's next job was the ADO9 project – BMC's new design of mid-size, rear-wheel drive saloons.  
The first of the new Italian-styled saloons arrived in December 1958 in the form of the relatively luxurious and low-volume Wolseley 15/60. Within weeks the mass-market Austin A55 Cambridge arrived in January 1959, with clever badge-engineering leading to three further variants that shared the same basic styling and mechanical package: the Morris Oxford Series V, MG Magnette MkIII and Riley 4/68, each featuring subtle differences in appearance, price and level of plushness. You could also have the Austin and Morris in estate form, badged as the Countryman and Traveller respectively.  
Revised versions from 1961 benefited from several changes, including less pronounced rear fins, an increase in wheelbase and track, plus a larger 1622cc version of the B-Series engine, and would be marketed as the A60 Cambridge, Oxford Series VI, Magnette MkIV, Riley 4/72 and Wolseley 16/60. Built in impressive numbers – around 276,000 of the later Oxford compared to 14,320 Magnette MkIVs – the last one was made at Cowley in the spring of 1971. Still hugely popular and with excellent club and specialist support, they are a truly great British classic.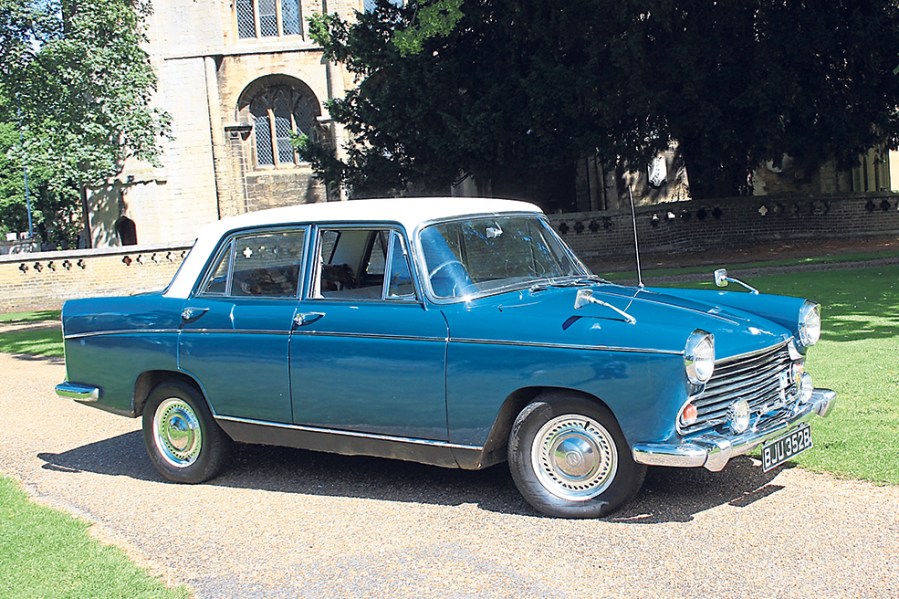 Bodywork
Given the potential for extensive corrosion, this is the most important aspect to consider before taking the plunge on a Farina, as every panel needs close scrutiny. Areas to concentrate on include the front wings around the lower extremities and the headlights, the rear wheelarches, inner and outer sills, and the A-posts. This last area can be tricky to repair properly without removing the front wings, so don't assume a slightly sagging door is an easy fix. And the front wings themselves are getting scarce with new/old stock items potentially costing £1000 each; glassfibre replacements are an alternative but can prove fiddly to fit properly.  
You'll also want to devote plenty of time to inspecting the underside, focusing on chassis outriggers and box sections, the area around the front footwells, the rear floor and bulkhead, and the crossmember that sits behind the front valance. Some body panels and repair sections are available but you may need to consider repair or fabrication rather than replacement.  
Don't forget to examine the exterior trim and brightwork – there's lots of it and the cost of re-chroming can soon add up, while some bits are Mazak zinc alloy and will be harder to restore. Replacement trim isn't quite as scarce as you'd think though, and some items – such as badges – are being remanufactured. The Cambridge-Oxford Owners' Club is an excellent source of help and advice when it comes to sourcing such parts.  
Engine and transmission
Cars built up to 1961 used the 1489cc version of the B-Series engine, with the second generation of Farinas getting the larger 1622cc unit. The MG and Riley variants got twin carburettors for a few more horsepower and modest performance improvements. Both engines prove very durable and should manage 150,000 miles with careful maintenance. Thanks to excellent parts availability and plenty of specialist knowledge, there's nothing to fear if a rebuild is needed.  
That means you can just concentrate on the usual checks, such as signs of excessive exhaust smoke caused by worn pistons, cylinder bores and valve stem oil seals; low oil pressure (50-60psi when warm is good news); and knocks and rumbles from a worn bottom end. Expect a little noise from the tappets, but it shouldn't be excessive, and overhauling the valve gear or replacing the timing chain isn't a difficult or expensive task. It's also worth a thorough inspection for oil leaks (although you may well struggle to eradicate them all), and ensure that the cooling system is healthy. Overheating can result in head gasket failure, so look for coolant leaks and a corroded radiator. 
Should you want more sprightly performance, there's the potential for engine upgrades including a swap to the more powerful 1.8-litre B-Series unit from a Morris Marina or MGB.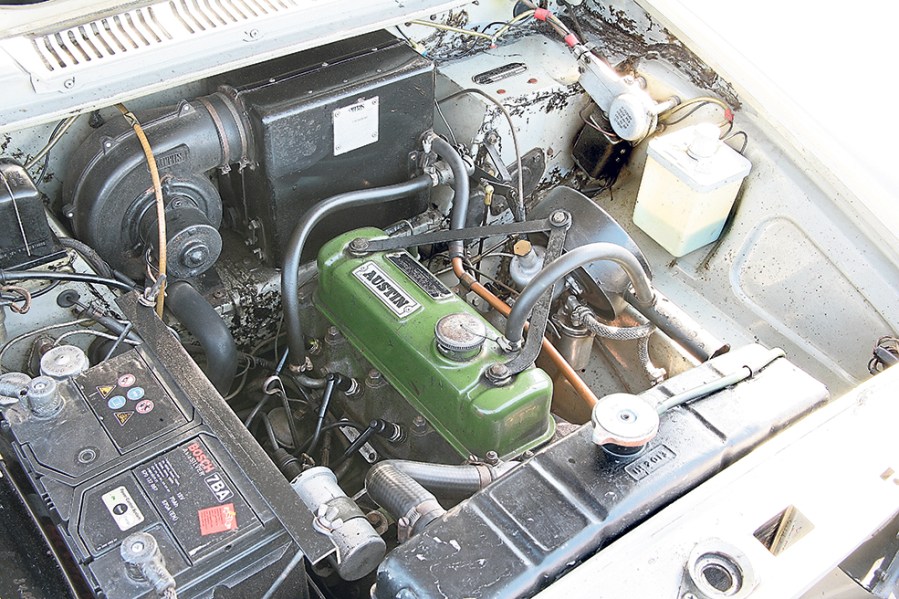 The manual transmission was a four-speed unit that lacked synchromesh on first gear, and you'll find either a floor- or column-mounted gearchange. Earlier models could suffer from the synchromesh failing on second gear, but later 'boxes were stronger, and you could always brush up on your double-declutching skills if you want to avoid forking out for a rebuild.  
If you want more relaxed motoring, then the good news is that the 1961-on range brought the option of a Borg Warner 35 automatic transmission. Available on all derivatives, it's not known to be troublesome, so it's mainly just a case of checking the condition of the fluid and for any leaks, while ensuring that gearshifts aren't notably harsh. An inoperative kickdown may just require a new cable.   
Suspension, steering and brakes
All models share the same suspension layout of coil springs and wishbones up front and leaf springs at the rear, with the addition of front and rear anti-roll bars on the post-1961 models. And that simplicity means there's not a great deal to concern buyers. There's the potential for leaking dampers and sagging rear springs, but replacements won't break the bank.  
Aside from expected wear in bushes and joints, it's best to spend time checking the integrity of mounting points. Look for rot where the front wishbones attach to the chassis, around the anti-roll bar mountings, and the attachment points for the rear spring shackles. Equally important is checking for wear in the front kingpins and ensuring that the various grease nipples have been attended to every 3000 miles; later cars had fewer of them, but ask the vendor about their maintenance regime as neglect will quickly result in premature wear of components.  
There's little of concern with the all-drum brakes, so just keep an eye out for corroded or seized components and leaking wheel cylinders. Set up properly, they perform perfectly well and overhauling them is both cheap and straightforward. If desired, front disc brakes from an MGB, with or without a servo, can be fitted. Lastly, there's the steering which uses a cam and peg arrangement; there's no notable concern over wear, and quite a bit of adjustment is possible, but if replacement is required the job gets a bit involved as the steering column has to come out along with the box. Look for cracks where it mounts to the chassis, too.  
At the rear, the back axle can get a bit noisy at higher mileages, but it's fundamentally strong and so the odd whine is unlikely to be a precursor to complete failure.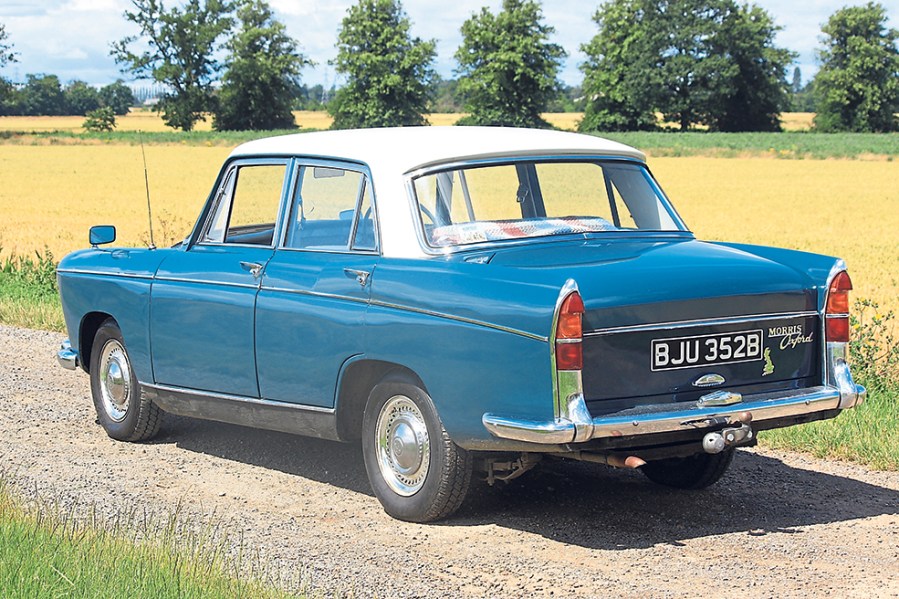 Interior, trim and electrics
Farina interiors offered plenty of space and comfort, with the level of luxury increasing as you went up the range. The Cambridge and Oxford were the most modest, while Rileys, MGs and Wolseleys got the likes of leather seats and wood-veneer dashboards. It's hardly surprising that the richer the furnishings, the more that major renovation will cost, so pay plenty of attention to the overall condition.  
There's nothing that a professional re-trimmer can't tackle but budget accordingly. Vinyl trim is hard wearing, but look for splits in the seat seams; the more complete an interior in terms of trim, the better. It's also worth checking that water leaks from the front or rear screens haven't caused damage.  
The electrics are a simple proposition, and most problems will likely be the result of aged wiring, corroded connectors or sub-standard modifications carried out by previous owners.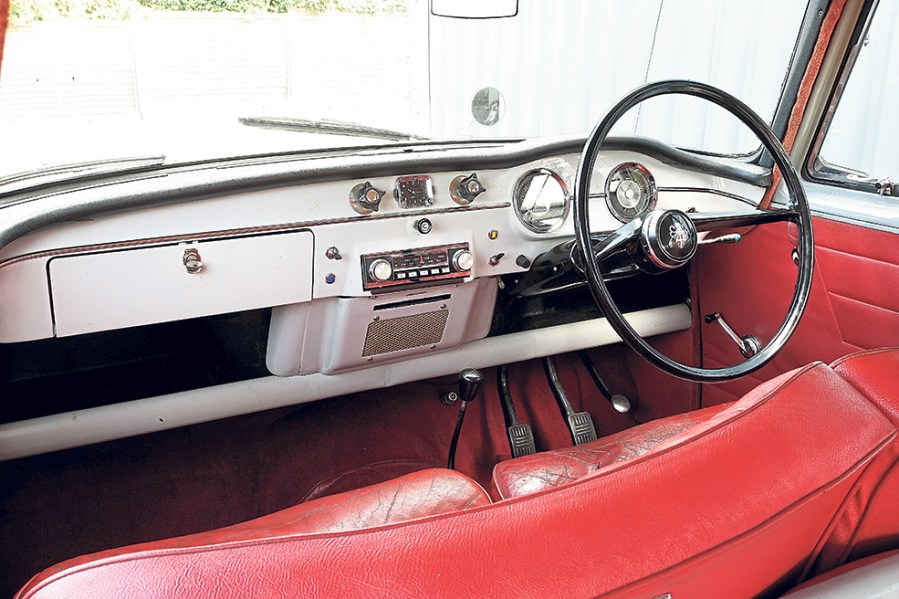 BMC Farina: our verdict
The Farina is the very definition of a practical classic. Although it was considered rather dated even by the mid-1960s, it continued to find willing buyers who appreciated its solid build, rugged mechanicals, good interior space and comfortable, economical driving manners. That all applies today as well, and thanks to the lengthy production run and the use of common BMC parts they are easy to keep on the road in terms of regular maintenance and servicing. Combined with an active owners' club, that makes keeping a Cambridge or Oxford (especially a post-1961 car) very straightforward. The other variants feel more special, have more classic interest and may offer more tempting standard equipment and performance, but model-specific parts (especially trim or body items) can be tricky.  But whether it's to fulfill nostalgia for a family car of the past or as an accessible starter classic, you still can't go far wrong with a BMC Farina.
In terms of prices, the Cambridge and Oxford are the most numerous models, so it makes sense to focus on their values. You're looking at £2000-£2500 for a project car, but another £2000 or so will get you into a useable car that you can improve as you go. Something much smarter is at £8000-£10,000, with the latter figure (or perhaps slightly more) being where you'll find the very best examples. Values are slightly higher for a Riley, MG or Wolseley, while estates are also sought after and attract a bit of a premium.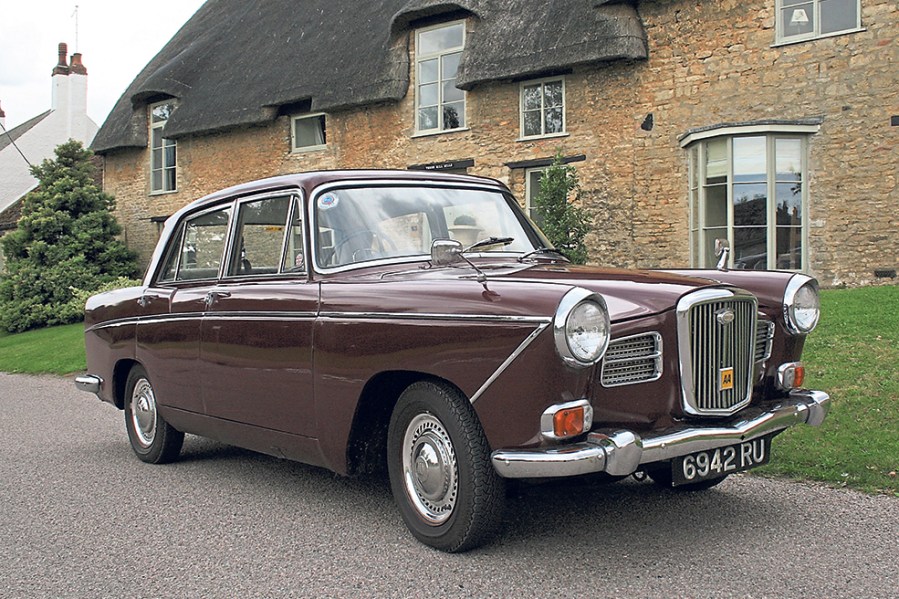 BMC Farina timeline
1958
Wolseley 15/60 is introduced as the first of the mid-size BMC Farina saloon range.
1959
Austin A55 Cambridge MkII, MG Magnette MkIII, Morris Oxford Series V and Riley 4/68 models introduced between January and April.
1960
Austin Cambridge Countryman and Morris Oxford Traveller estate variants are launched.
1961
Updated models with longer wheelbase, wider track, improved suspension, 1.6-litre engines and revised styling introduced in September/October. Automatic transmission optional on all models.
1962
Duo-tone paintwork standardised on all Farina saloon models. Austin Cambridge and Morris Oxford saloons available with a 1.6-litre B-Series diesel engine.
1968
MG Magnette MkIV ends production.
1969
Austin A60 Cambridge and Riley 4/72 dropped from the range in July – the end of the Riley marque.
1971
The end of BMC Farina production in May – the Morris Oxford Series VI and the Wolseley 16/60 are the last survivors.