The Alfa Romeo GT is as stylish and characterful as you'd expect – but this modern classic is still temptingly affordable. Here's how to buy a good one
Words: Chris Randall  Images: Alfa Romeo
Alfa Romeo's range at the turn of the millennium offered some tempting choices – 156 and GTV amongst them – but in 2003 the decision became a little harder with the launch of the GT. Making its debut at that year's Geneva Motor Show and going into production at Pomigliano d'Arco in the November, the new coupe borrowed the Fiat C platform also used for the 156 and clothed it in attractive bodywork penned by Bertone. The result was a model that not only looked good but boasted a decent helping of practicality, even if rear accommodation was a little on the tight side for some adults.
But for many of the 'Alfisti' it's what's under the bonnet that really matters, and the Alfa Romeo GT didn't disappoint. During its run the car was available with a pair of four-cylinder petrol units in the form of the 1.8TS with 138bhp and the 2.0JTS with 163bhp, and while the former wasn't all that quick it was a willing enough unit. Rather more special was the 3.2-litre 'Busso' V6 that not only sounded great but turned the new coupe into a genuine 150mph car. The final option was a turbocharged 1.9-litre diesel in 148bhp and 168bhp flavours, and while some enthusiasts scoffed, it was a punchy unit that gave decent performance with 45mpg economy.
Whichever engine you plumped for you'd have benefitted from lively handling, the full gamut of electronic safety aids, and a cabin packed with plenty of standard kit, with most buyers delving into the options list to add the likes of leather trim. Almost 81,000 were made before production ended in 2010, and with a decent second-hand supply and affordable prices it's an appealing way to get an Alfa Romeo on your driveway without breaking the bank.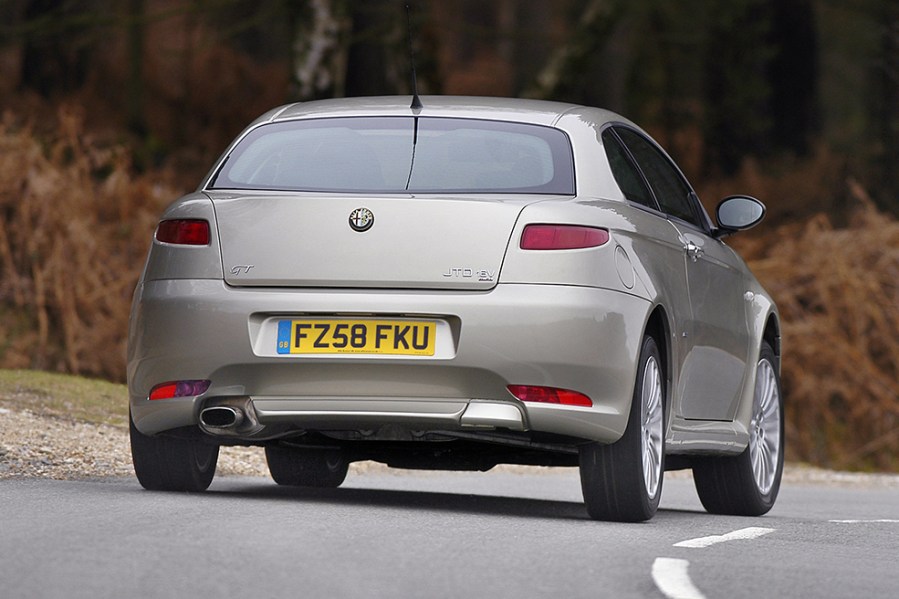 Bodywork
While there's no need to trot out the usual clichés about rusty Italian cars, the issue of corrosion isn't one that can be completely ignored. An example that's been well cared for shouldn't be suffering unduly, but the sills are a common grot spot. The sound-deadening material within them can trap moisture, with inevitable consequences. If the sills are rot-free so far then it's best to have the stuff removed, with access possible by removing the rear interior panels. A check of the floorpan is wise, too, as there are drain holes ahead of the rear wheels that can harbour rust and it's a good idea to remove the wheelarch liners if you can to make sure all's well around the suspension mounting points and inner wings.
Those areas aside, the bodywork should be holding up well so just check overall panel fit, look for evidence of previous repair, and ensure that the panels and bumpers aren't suffering from the usual dings, scrapes or peeling lacquer. There's a reasonable supply of second-hand parts, so sourcing items such as mirrors and light units shouldn't be too difficult, although the xenon lamps can be pricey.
Engine and transmission
There are no duffers amongst the engines but all require proper maintenance, so if you think the previous owner has skimped then find another car. The crucial thing is having cam belts replaced on time, which means every 36,000 miles/three years on four-cylinder motors (Alfa revised the interval from 72,000 miles) with 60,000 miles/five years being a sensible timescale for the V6 and diesel, both of which should have the water pump replaced at the same time. Budget £350–400 at a specialist for smaller motors, with the more complicated V6 closer to £700.
Other issues affecting four-cylinder petrols include tired and rattling cam variators and high oil consumption on the Twin Spark unit, while 2.0-litre JTS engines suffer from failed coil packs, causing a misfire, and faulty fuel injectors. Also keep an eye out for engine warning lights indicating issues with failed lambda sensors and a faulty air flow meter causing poor running (budget £150–200 for a new part). It's also sensible to ensure the cooling system hasn't been neglected, and that the V6 isn't showing any signs of compromised head gaskets. And bear in mind that the packed engine bay makes DIY maintenance on the V6 a much trickier proposition.
As for the diesel, it's fundamentally a tough unit, although watch for turbocharger and EGR valve issues which can prove costly to fix; sluggish performance or excessive exhaust smoke should ring alarm bells. There's also the risk of induction swirl flaps – originally plastic but swapped for stainless steel items later on – breaking up and being ingested into the engine with disastrous consequences. Removing them is the safest fix but it's quite labour-intensive. Finally, a recall issued in 2007 addressed the possibility of a chafed hose between the fuel filter and high-pressure pump, so check carefully for signs of leaks.
Transmission-wise, the manual gearboxes aren't inherently problematic so just ensure the shift isn't obstructive or that synchromesh hasn't begun to disappear on high-mileage cars. Clutch replacement is £500–600, but it's also worth checking the security of the connection between the pedal and master cylinder; a recall in 2006 concerned a clip becoming detached. The Selespeed automated-manual 'box is relatively rare on GTs but tread carefully if you fancy one as issues with control electronics, the pump or actuators can rack-up a hefty bill. Finally, the powerful V6 gives the differential a hard time so consider retro-fitting Alfa's Q2 limited-slip item at a cost of £800–1000.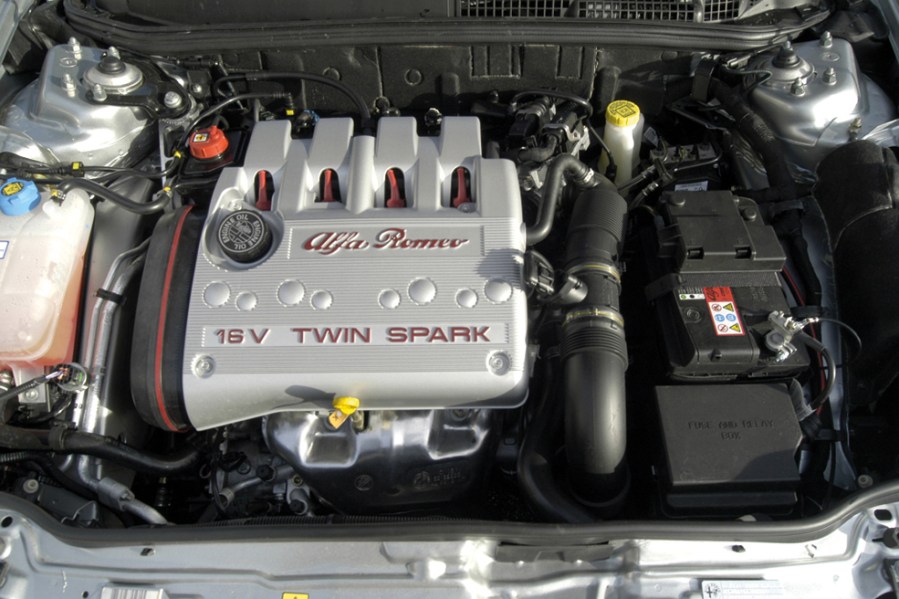 Suspension, steering and brakes
The Alfa Romeo GT was equipped with double wishbone suspension up front and MacPherson struts at the rear, and while it delivers entertaining handling there are a few issues worth watching for. One of which is worn inner bushes on the upper wishbones, given away by squeaks and creaks that seem to emanate from behind the dashboard. New wishbones are less than £100 but DIY fitting can be a fiddly affair. You'll also want to check for the usual signs of wear and tear, such as worn anti-roll bar bushes and drop links, while at the rear it's worth examining the tyres for unusual wear on the inner edge (accompanied by a noise like a worn wheel bearing) pointing to rear hub bushes that are past their best.
The rear radius arm bushes are another common wear point, and while you're there examine the struts for signs of corrosion in the spring pans (they collect water and rot-out). It's not unusual to find aftermarket suspension parts have been fitted, which is no problem as long as they are quality bits.
As for the brakes, aside from corrosion on the inner surface of the discs and general neglect there shouldn't really be anything to worry about it. The same applies to the steering which is trouble-free, but the last check to make is for any warning lights relating to the anti-lock brakes and Vehicle Dynamic Control traction control system; costs can soon add-up if repairs are needed.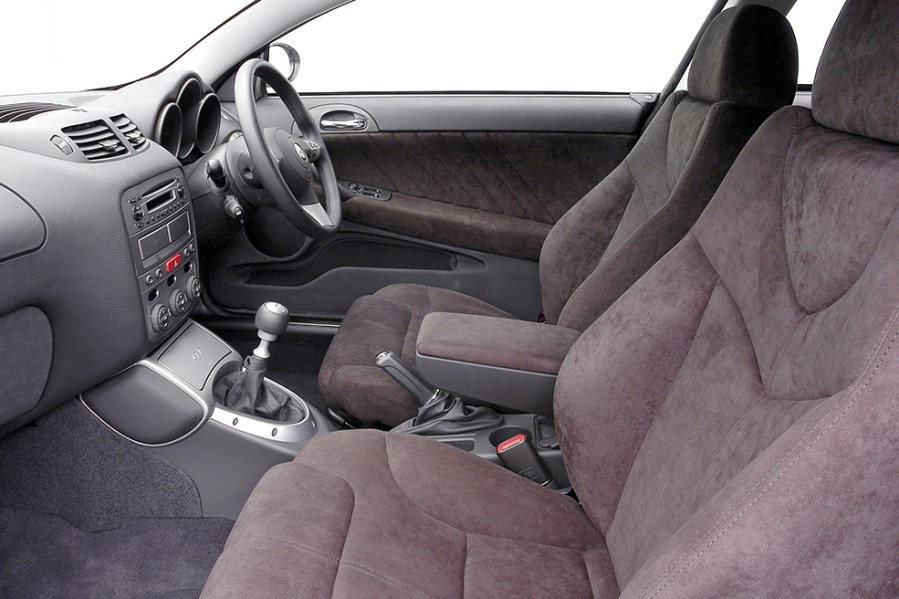 Interior, trim and electrics
The GT essentially shared its dashboard and other interior trim with the 147, which is no bad thing – it gave the cabin a stylish look, and the fact that most buyers opted for leather further boosted the ambience. Material quality was reasonably good too, so it's really just a matter of giving it all a thorough once-over to ensure that plastics haven't been damaged or seat bolsters excessively scuffed. Unfortunately, you'll probably have to put up with a few trim rattles and creaks but the GT is no worse than most rivals in this respect.
We've already alluded to the generous equipment levels, and while it means plenty of gadgets for the cash it does mean being diligent when it comes to checking everything works. Most failures are simply a result of age and neglect, but pressing every switch and button is a wise move with particular attention paid to items such as electric windows, heated seats and climate-control systems. Other issues are likely to just be of the random and annoying variety, such as broken seat-back release cables, but that one's a fairly straightforward fix.
Alfa Romeo GT: our verdict
The characterful Alfa Romeo GT combines relative rarity and attractive looks with surprising practicality and affordability. Like many Alfas it's beautiful but flawed; designed with flair but perhaps lacking a little in durability and prone to rusty sills. The GT can't quite match the driving dynamics of German rivals either, with the V6 especially pushing the limits of its underpinnings, but it's still an enjoyable steer and is cheaper to buy than a BMW or Mercedes. Buy a good one and you should be onto a winner, with future classic status assured by both the badge and the styling.
The GT represents excellent value, especially as useable ones can be had for little under £1500 with a little searching. At that price the car will likely need TLC and could have a moon-shot mileage, so if you can stretch to twice that amount you'll find a reasonable choice of petrol and diesel examples – it's a fairly even split on the used market – including a few one-owner cars.
Nearer £4000 secures a 2007/08 model with a sub-100k mileage and possibly in desirable Blackline trim, while £4500–6000 gets you something a year or two newer in excellent condition and with around 60k miles on the clock. If you must have a V6 – and we wouldn't blame you – then budget £7000–8000 for a very nice one, although you might have to search a bit harder. At the top end, prices have softened a touch as the GT's Brera stablemate increasingly comes into range as an alternative, so it's rare to see a GT crack five figures unless its perfect.
Alfa Romeo GT timeline
2003
The Alfa Romeo GT is introduced at the Geneva Motor Show, before going on sale in 2004. Initially it's available with 2.0-litre JTS, 3.2-litre V6 and 1.9-litre diesel engines.
2006
1.9 JTD Q2 version launched with a limited-slip differential.
2007
New Black Line trim level made available. 1.8-litre Twin Spark engine now an option, V6 engine dropped.
2008
Cloverleaf launched with new trim, lowered suspension, bodykit, and 18-inch alloy wheels.
2010
Production of the  Alfa Romeo GT ceases.