Many foreign car makers have set up shop in the UK over the years, with some still making cars here today
Words: Jon Burgess
Contrary to many reports, the UK still has a thriving car industry. Home to four mainstream marques (JLR, MINI, Toyota and Nissan), it remains a specialist car and motorsport powerhouse. Those American names both regarded as British – Ford and Vauxhall – stopped making cars here in 2002 and 2022 respectively. Engines and gearboxes still emerge from Blue Oval factories in Dagenham and Halewood, while Griffin-badged vans, both electric and ICE-powered, are dispatched from Ellesmere Port and Luton.
Of course, before World War Two, things were very different. If we turn the clock back even further, to 1911, Trafford Park, Manchester became the first plant outside the USA to build the Model T. It at first assembled cars from kits, but was soon making cars in quantity with a large proportion of British content. Other foreign marques took note of Ford's tax swerve, and as their own cars began to gain in popularity, balancing economies of scale against protectionism brought thousands of jobs into Britain.
Citroën Cars Limited (1926-1974)
British firms had been able to buy Citroën industrial gearing before World War One, but by 1919, its newly established car manufacturing concern was growing, rapidly. Some 750 rear-wheel-drive models were imported into Britain that year, handled by private concessionaires, Gaston Limited. Citroën had aggressive export plans, however.
More than 23,000 cars on British roads were Citroëns by 1923, and the firm decided to take the sales and servicing jobs back in house, forming Citroën Cars Limited that year, headquartered in Brook Green, Hammersmith, London.
Three floors served catered to everything a Citroën owner could possibly need to run their car – a showroom, service bay, parts department and a fully-equipped fabrication workshop. Cars were shaken down and tested on the flat roof in much the same manner as Fiat's contemporaneous (but far larger) Lingotto facility in Turin. Cars were checked over and prepared in Hammersmith before their dispatch to dealers.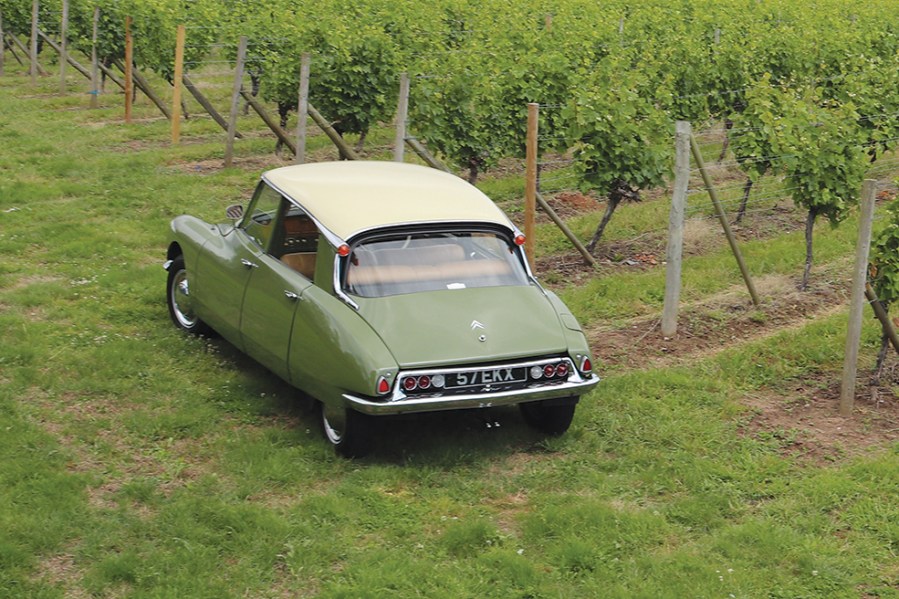 Citroën had come to the same conclusion as Ford: to avoid import taxes, it would have to build cars on British soil. Many of Citroën's models could be sold without incurring the wrath of the RAC's 'Fiscal Horsepower' – conceived as a form of taxation on big bore, short stroke foreign cars (more specifically, the Model T and its 2.9-litre engine) – but until it made cars locally, it would have pass on the penalties from the McKenna Duties on to its customers.
Named after Reginald McKenna, Chancellor of the Exchequer, the Duties, at 33.3 per cent, were to help pay for the government's considerable debts amassed during World War One. They ran from 1915 to 1956 and were levied on imported film, clocks, watches, cars and motorcycles.
By 1926, Citroën had its factory in the Slough Trading Estate open. Spread across a 60-acre site, it employed a moving chain conveyor assembly line, with paint and spray booths. At its peak, 5000 Britons were employed there, producing variants of the rear-wheel drive models (Type C onwards), the Traction Avant, 2CV, Bijou, Ami 6 and ID/D Series, from French-supplied parts and pressings, with interiors and brightwork tailored to British tastes.
1965 saw the end of Citroën production in the UK – late enough for it to produce some DS21s. Later right-hand-drive DSs (right up until the end of production) came from Citroën's French factory in the Vaugirard district of Paris. Slough was used as a parts, publicity and training centre for Citroën Cars Limited UK until 1974, though the firm (renamed Citroën UK from 1986) kept its British headquarters in Slough (albeit half a mile down the road) until 2012, when it moved to Peugeot's head office in Coventry.
Isetta of Great Britain Limited (1957–1964)
Iso's Isetta found little success until BMW licenced the design, giving it a credible model just in time for the bubble car boom. Post-war motorists were, fiscally speaking, between an older second-hand car and a decent moped or motorcycle; three-wheeled bubble cars like the Isetta bridged the gap before cheap small cars (and the Mini) became readily available.
The Isetta was an attractive proposition for those looking to avoid Purchase Tax: three-wheelers didn't have tariffs applied. While the McKenna Duties had ended a year prior, import tax would have otherwise made the car too expensive.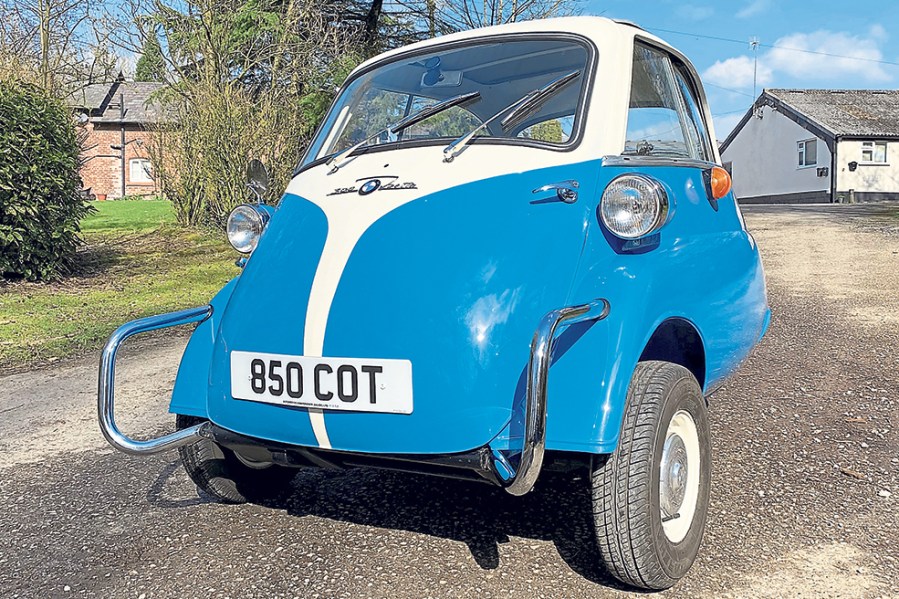 Enter Isetta of Great Britain Limited, which licenced the manufacturing rights from BMW, and (to its considerable credit) transformed a former British Railways service depot on New England Street, Brighton, into a car factory in less than a month.
Not that all of the railway infrastructure was removed: the works received raw materials in at one way and sent finished Isettas out the other. Engines, gearboxes and body panels came from Germany; electrics, running gear and tyres came from the Midlands. Local firms supplied a host of fixings and smaller metal components.
By 1961, BMW had taken British building of the Isetta back under its wing, moving the factory to Victoria Road in Portslade. Diminishing sales saw production gradually draw to a close three years later.
PSA Group (1978–2006)
Peugeot called Coventry home for 28 years – having inherited the former Rootes plant in Ryton-on-Dunsmore from Chrysler Europe. It was an ideal base to build right-hand-drive market cars – and soon, every inch of the erstwhile Air Ministry shadow works would be needed.
Saved by the seminal 205 of 1983, and with its TU, XU and XUD engines having reached maturity by the middle of the Eighties, Peugeot's sales began to climb rapidly; Ryton was first put to work on the 309 in 1985, a car whose heritage could be traced back to Talbot.
Next came the middleweight 405, with its Pininfarina styling, robust engine range and excellent handling winning it Car of The Year 1988. It quickly became a best-seller, no doubt bolstered by buyers knowing that, in a round-about way, they were still 'Buying British.'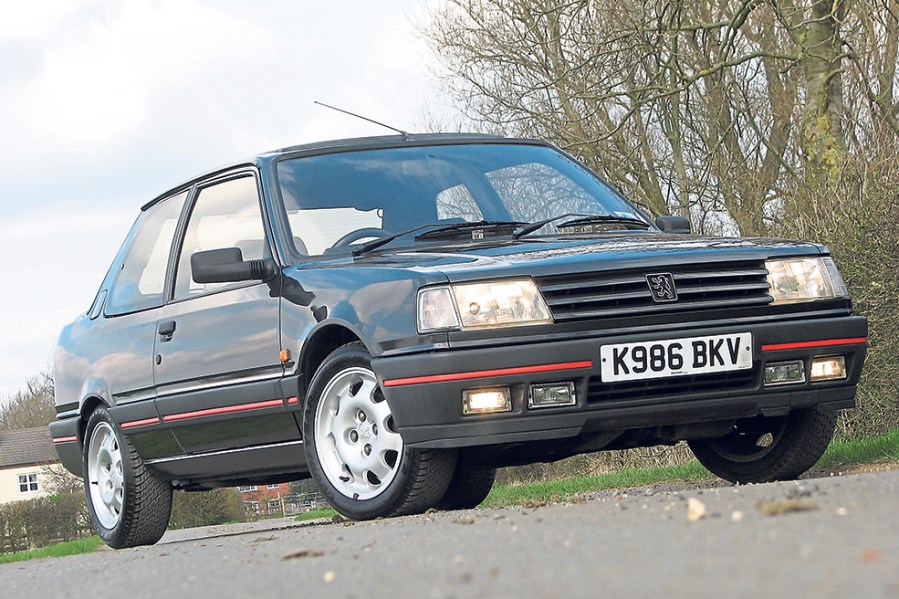 Eventually, 309 production was taken back to France – the 205 was never made here – but by late 1992, Ryton was building its part-successor, the 306, which became the plant's only model for seven years. The 206 gradually took over on a second line from 1998, with the 306 pensioned off in 2001. By then, the 205 had been superseded in sections: 106 from 1991, 306 from 1993, and 206 as another nearly-but-not-quite heir to the throne, lying in the middle of those earlier three cars dimensionally.
To call the 206 lucrative would be under-selling it – but Ryton was reaching the limit of its capacity. Peugeot, predicting even greater demand for the new 207, shuttered Ryton in 2006 when 206 production ended. The buildings stood for another year before they were demolished.
British Leyland/Austin Rover Group/Rover Group/Honda collaboration (1979–1994)
The Ryder Report of 1975 stated in unequivocal terms that British Leyland needed new management and a new range of cars to have any sort of future. The timescales were tight; its incumbent range in the small family car segment (Allegro, Maxi, Dolomite) were aged and unfashionable.
New chairman Michael Edwardes, realising that BL's resources were already tested getting the new Metro out of the door, sought a collaboration with another car company to expedite a replacement car to sit above the Metro (at this stage, the Maestro and Montego were some time away).
Talks with Western makers had proved unsuccessful; discussions with GM had broken down; Renault agreed to co-develop a car, but then added a no-compete clause preventing BL/ARG selling it in the rest of Europe; and Chrysler Europe went as far as to offer its operations (and models) to BL/ARG in principle, only to then suddenly sell out, unexpectedly, to Peugeot. Japan it had to be.
Honda was nearly perfect as a partner: it had long been looking for a way into Europe. While it had been selling vehicles in steadily increasing numbers since 1967, threats of import quotas (one of which was enforced in 1978) and rising import taxes made a partnership with a European manufacturer an attractive one.
The Japanese were only interested in a technical partnership; a fiercely independent firm, Honda had no interest in buying into (or buying out BL/ARG). The rest is history. Honda's Ballade went on sale as the Triumph Acclaim; that in turn was replaced with the 213/216 (SD3). The XX/Legend programme begat the Rover 800 executive saloon (and Honda Legend), and was one of the first cars to be designed with the help of computerised Finite Element Analysis.
The R8 then emerged as the replacement for the 213/216, giving buyers the 200/400 Series. Project Synchro became the Rover 600 and Honda Accord, and HH-R – the last 400 Series – was based heavily on the Honda Domani.
Rover Group, as it was then known, ended its formal partnership with Honda after the BMW takeover in 1994, though it continued to pay the Japanese royalties on the HH-R bodyshell (as the Rover 45 and MG ZR) until the closure of the firm in 2005.
Nissan Motor Manufacturing UK (1984-present)
Like Honda, Nissan (as Datsun) was frustrated by import tariffs and taxes selling its cars in the UK – though its models proved extremely popular. Choosing Washington for its manufacturing base made a great deal of sense; located five miles from the Port of Tyne, it allowed for an access point into Europe. A deal was brokered at favourable rates in exchange for cheap land, and the plant, which at first produced the Bluebird (T72) from lessening crates of parts from Japan, became a major employer in the area.
Having so much manufacturing (and later technical development) in the UK also allowed Nissan to bring its distribution network back in house, prompting to end its relationship with Octav Botnar's Automotive Financial Group (AFG), which had sold Datsuns and Nissans since 1970. Production of the Primera, Micra, Note and Qashqai followed; in that time, productivity and efficiency rates were the highest of any car plant in Europe.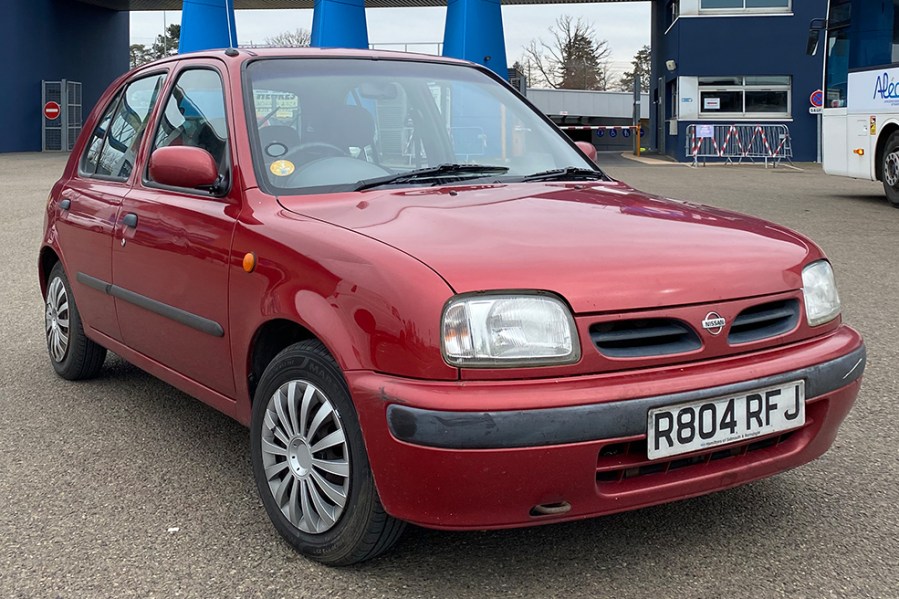 Despite the slump in car sales owing to 2008's economic recession, Washington continued to make new Nissan models; the Juke replaced the Micra on the lines, as well as the second-generation Note and Qashqai.
Nissan's decision to base electric Leaf production in Washington put it in a strong position for the future. Making lithium-ion batteries there, too, along with further iterations of the Juke, Note and Qashqai, means that, at least in the medium turn, Washington should weather the current economic storm
Honda of the UK Manufacturing Limited (1985–2021)
Collaborating with British Leyland/ARG had proved a great learning experience for Honda, which, like other Japanese marques, came to understand the importance of the UK to sell more cars in Britain, as well as exporting vehicles to Europe and the rest of the world. The UK's membership of the EU made car production attractive for Japanese makers; for one thing, it could sell to a major right-hand-drive market without incurring taxes, and finished left-hand-drive cars could be sent freely into Europe.
HUM, as per its acronym, began producing engines in 1989 and moved to full scale car production in 1992 with the Accord; Honda's version of the Rover R8 200/400, the Concerto, was actually built at Longbridge. By 1993, Project Synchro, better known as the Rover 600, began coming off the lines in Cowley.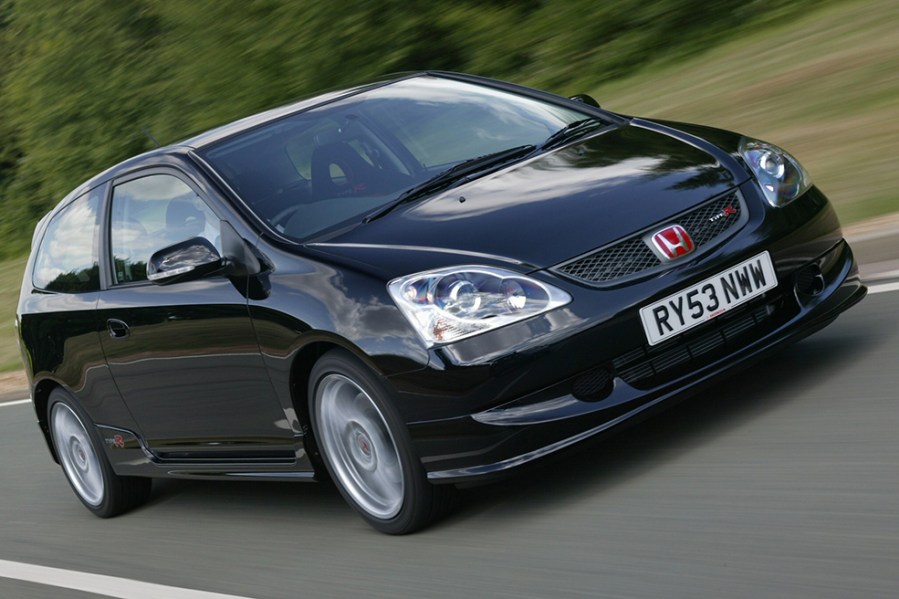 Two years later, Civic production began. The CR-V and Jazz followed. Crucially, Swindon became a major base for export outside of the EU: in 2000, the plant began sending cars back to Japan for the home market, and sent cars to the USA two years later.
Post-Brexit trading concerns sealed Swindon's fate: a deal was signed between Japan and the EU in 2018, ending import tariffs between Honda's homeland and the Bloc. Production of cars switched back to Japan and other Honda manufacturing sites, prompting the closure of Swindon in 2021.
Toyota Motor Manufacturing (UK) Limited (1989–present)
The last of the big Japanese three to arrive in the UK, Toyota sought out the UK to avoid import tariffs into the EU. Its first car produced here enshrined this arrangement: the 'E' in 'Carina E', stood for 'Excellence in Europe', or 'Europe' for short. Its engine factory in Deeside was running before the car lines, but both commenced production in 1992.
Production expanded in 1997 with lines running off the E110 'bug eye' Corolla (never sold in Japan, and a minor collector's item there) and T220 Avensis, the latter exported back to Japan in domestic specification as the Caldina. The E120 Corolla, T250 Avensis and subsequent iterations of Auris (E150 and E180) followed.
Long settled, Burnaston has produced the E210 Corolla since 2018, and its badge-engineered sibling, the Suzuki Swace, from 2020. Despite rumours of the plant's demise owing to electrification demands, Toyota denies it has any plans to leave the UK.