As the Austin Maestro hits 40, now is the time to consider one of your own. Or perhaps the Montego hits the spot? Here's all you need to know
Words: Chris Randall 
As the Maestro celebrates its 40th birthday, now seems the perfect time to take a closer look at this British classic – along with its Montego stablemate that reaches the same milestone next year. The replacement for the Allegro and Maxi endured a somewhat lengthy development process but the hatchback arrived ready to take on rivals such as the Ford Escort, Vauxhall Astra and Volkswagen Golf.  
Mechanically conventional, it still featured numerous innovations including a voice synthesiser voiced by Nicolette McKenzie on the plusher models, but quality and reliability proved to be an issue. Still, the range offered plenty of choice, from the affordable entry level to the posh Vanden Plas, as well as a sporty MG variant. 
The booted Montego arrived a year later and was aimed at cars like the Vauxhall Cavalier and Ford Sierra. Broadly the same as the Maestro beneath the skin, it too would be available in a wide range of trim levels, along with a usefully capacious estate that could be had with seven seats. Revised over the years in a bid to keep them competitive, both models were effectively axed at the end of 1994. Both haven't survived in huge numbers, but can make for interesting classics that are practical enough for regular use.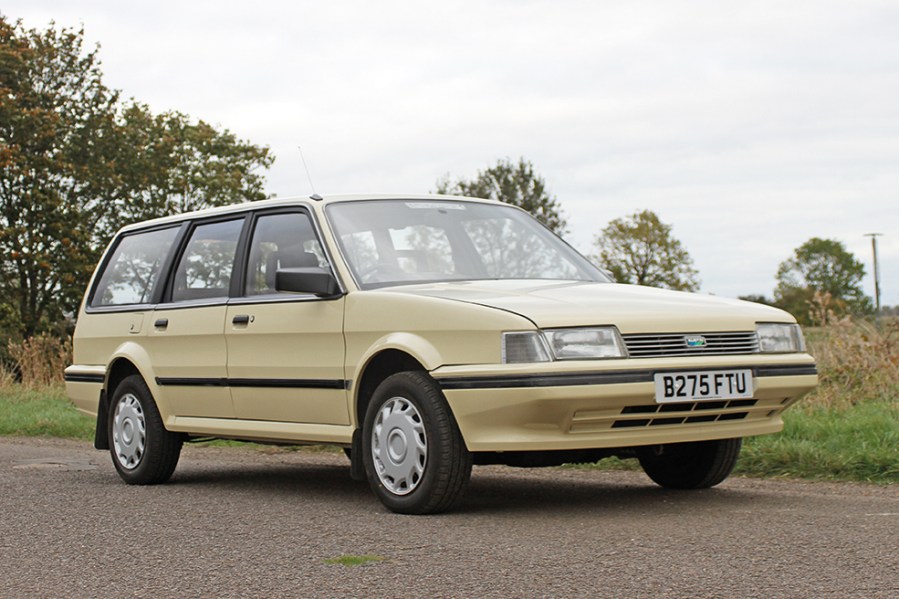 Bodywork 
This period wasn't a high point for BL/Austin Rover quality and the result was that both models were prone to galloping corrosion. Today, you'll need to check every single inch of bodywork with a particular focus on areas such as door bottoms, rear wheel arches, sills and seams, and valances. The bottom edge of the Maestro's tailgate and the leading edge of the Montego's bonnet are other trouble-spots, and examine the joint within the rear door aperture where the sill and rear wing meet.  
Rust also breaks out around the fuel filler, and it could be pretty bad by the time it becomes visible. It's also advisable to scrutinise the windscreen surround; having the screen bonded in place was a novelty, but not only was it prone to leaks, clumsy replacement can lead to corrosion and it's not an easy repair. Blocked sunroof drains also promote rust around the opening, and water in a Montego's boot can be caused by detached drain pipes located behind the side trim panels.   
It's also a wise move to take a good look underneath, checking the integrity of the cabin and boot floors. And we're not done yet, as peeling lacquer and grotty paintwork aren't uncommon. Light units need checking for damage as you might struggle to find replacements, and the same also applies to the bumpers. These were something of an innovation at the time, but as they became more brittle with age they were easily damaged.  
Overall, sourcing replacement panels and the like is very difficult, which means hunting for second-hand parts (which may be no better) or repair/ fabrication. The owners' club has been exploring the possibility of remaking some panels so it's certainly worth approaching them in the first instance.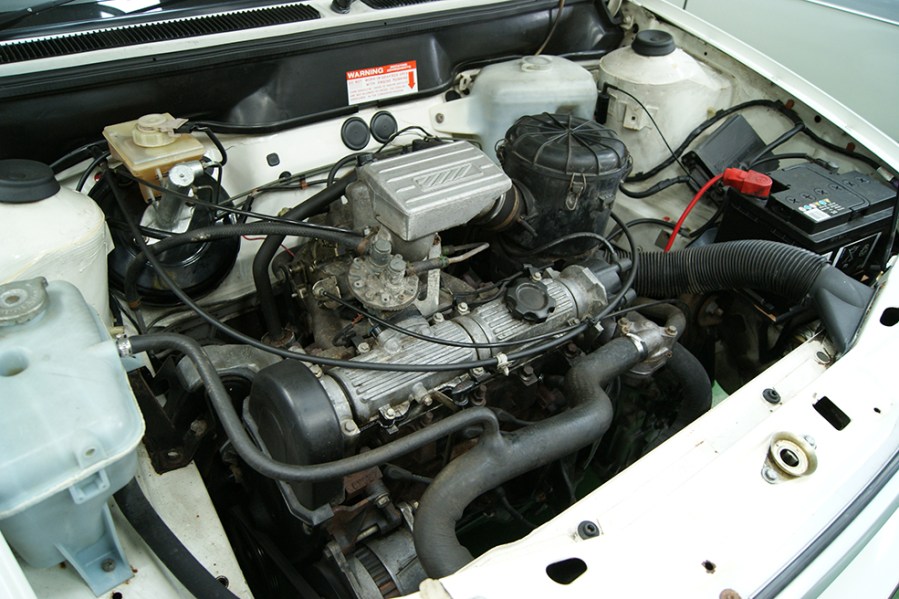 Engine and transmission 
At launch the Maestro got a choice of 1275cc A-plus or 1598cc R-Series engines, the former being well known from other Austin applications. It'll soldier on for many miles but you'll need to check for oil leaks, noisy valve-gear and the usual signs of excessive exhaust smoke; it's straightforward to rebuild, though. The larger unit was replaced by the S-Series in 1984 which has a cam belt that needs replacing every 48k miles/four years.  
A further addition in late 1984 was the 2.0-litre O-Series engine for the MG models, and that's not without its own issues, including head gasket oil leaks that can prove hard to cure. A failed crankshaft oil seal requires engine removal to sort, while a special tool is needed to adjust the valve clearances so listen out for an especially clattery unit as the job may have been ignored. And all engines need checking for a healthy cooling system as overheating will quickly do for the head gasket.  
However, one of the most important check with any of the petrol engines is how well it runs and idles; electronically-controlled carburettors were a good idea in theory but caused all sorts of bothers in practice. Lucas injection was employed on EFi models and there's the potential for failed sensors and ECUs, so be wary of a car that runs poorly. Better news is that service items and consumables for most engines should be easy to source. Lastly, there's the Perkins/Prima diesel that proves long-lasting if somewhat unrefined, and just needs a check for excessive smoke that points to fuel system issues.  
Depending on the engine you'll find either a VW gearbox or Honda's PG1 unit, and either could be suffering from worn synchro or bearings by now. A notably vague gear-shift is likely due to a worn linkage but it's easy enough to fix. Watch for signs of a worn or juddering clutch, too. There was also the option of VW or ZF automatic transmissions, both of which need the usual checks for jerky shifts or blackened fluid.   
Running gear 
There was nothing unexpected in the suspension department, with both models employing MacPherson struts up front and trailing arms at the back. Checks should focus on the usual signs of wear and tear, from leaking dampers and corroded or cracked coil springs to perished bushes.  
A road test should reveal the knocks and rattles that indicate an overhaul is due, and it's all easy enough to carry out on a DIY basis. More important is examining the mounting points for corrosion, especially the rear damper top mounts where you'll need to lift the carpets for a proper look. If it's bad here you're looking at a major repair.  
The brakes were thoroughly conventional, too, so the usual scrutiny for wear and tear will suffice. Little used examples could be suffering from corroded or seized parts, but there's nothing to worry the competent home mechanic should an overhaul be on the cards. A trickier job to tackle is replacing the front wheel bearings – it's not really DIY-friendly so listen out for the tell-tale drone of worn items.  
There's little of concern with the steering, other than the need to watch for the usual wear in rack and joints. Power-assistance is definitely preferable, though, and you'll just want to ensure that the pump isn't on its last legs as you can't buy replacements. One final thing is that some models were fitted with metric alloy wheels, making tyre replacement trickier and more expensive. However, the wheels may have been swapped for alternatives by now.  
Interior, trim and electrics 
Neither build nor material quality were strong points, so it's going to be a case of avoiding anything with notably shabby seats and carpets. In fact, we wouldn't be too fussy about spec and instead concentrate on finding the best example you can. Difficulty in sourcing replacement trim means you may have to settle for seats and carpets that aren't the original colour, and while the wood-and-leather cabin of a Vanden Plas is lovely, refurbishment will be more costly. A sagging headlining is a common bugbear, too, and watch for trim that's been damaged by water leaks from window seals and sunroof. Plastic trim was easily damaged, so look for cracks in the dashboard moulding.
In February 1986, the Maestro's original multi-piece dash was replaced with the more conventional unit from the Montego and voice synthesis unit dropped. The common distortion of these dashes above the instruments which is something you'll just have to live with.  
As for the electrics, they were straightforward by modern standards and it's simply going to be a case of ensuring that everything works. Loose and corroded connectors can be responsible for many faults, so patient diagnosis and repairs may be needed, but pay particular attention to the likes of an electric sunroof, central locking and electric windows. The latter suffer from failure of the control unit, although replacement is straightforward if you can find one.
Steering column stalks can also fail, so be sure that lights and wipers work as they should. It's also worth making sure the heater works on all of its settings as sorting a failed unit will involve removal of the dashboard.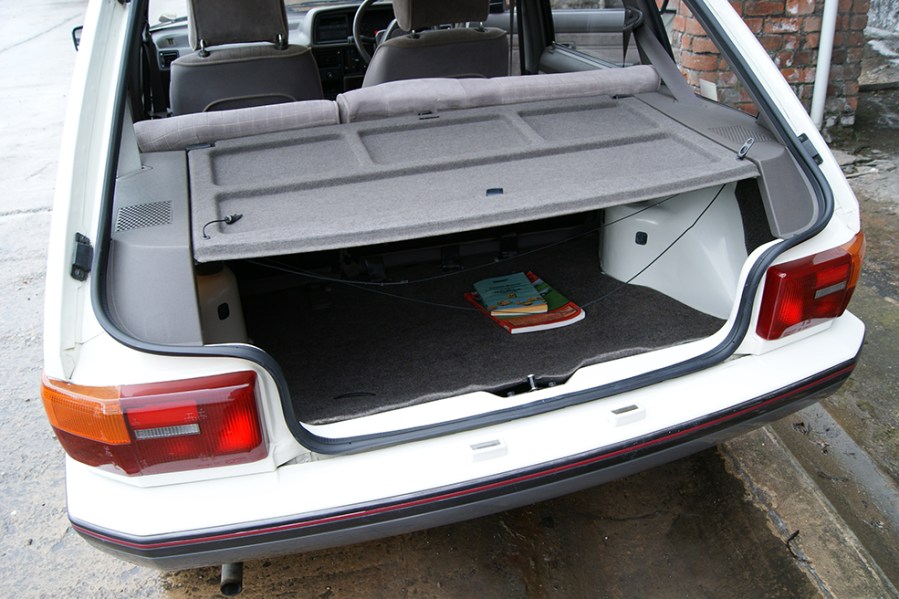 Austin Maestro & Montego: our verdict 
If truth be told, both of these cars have been somewhat maligned over the years, suffering from a poor image and a reputation for shoddy quality and reliability. But while some of that was deserved, a good example still makes for a sound family-friendly classic. Spacious and pleasant to drive – especially the more powerful variants – they make for a pleasing alternative to obvious mainstream rivals. And they aren't exactly common anymore, so you'll enjoy an element of rarity, too, which means there'll be plenty of interest at shows.  
Add to that a knowledgeable and friendly ownership scene and it's easy to see why these British classics prove tempting. If you avoid terminally rusty projects then running one shouldn't be a chore either, thanks to a reasonable supply of mechanical parts and the ease with which regular maintenance and repairs can be carried out.  
The key to Maestro and Montego happiness is finding one that's rot-free so take the time to find a good example and be prepared to invest the time and money required to keep it that way. Keep this in mind and and we think you'll enjoy everything these British classics have to offer.  
A look at the classifieds revealed just a very small number for sale, all of them Maestros, so finding one will be the first thing. When you do, Peter Cooper from the Maestro & Montego Owners' Club says that projects will be in the hundreds of pounds, perhaps just reaching into four figures. Something in sound condition will still only set you back £2000–3000, with the very best in the region of £4000–5000. Expect to pay more for MG versions, and well into five figures for a good example of the rare MG Maestro Turbo, of which only 505 were built.  
Values have been rising compared to a couple of years ago, though, mainly due to the rarity factor as numbers continued to dwindle. That said, it seems a few that were tucked away have started to reappear, and while numbers will never be large, it does give some hope if you fancy one for yourself. Temptingly cheap? We think so.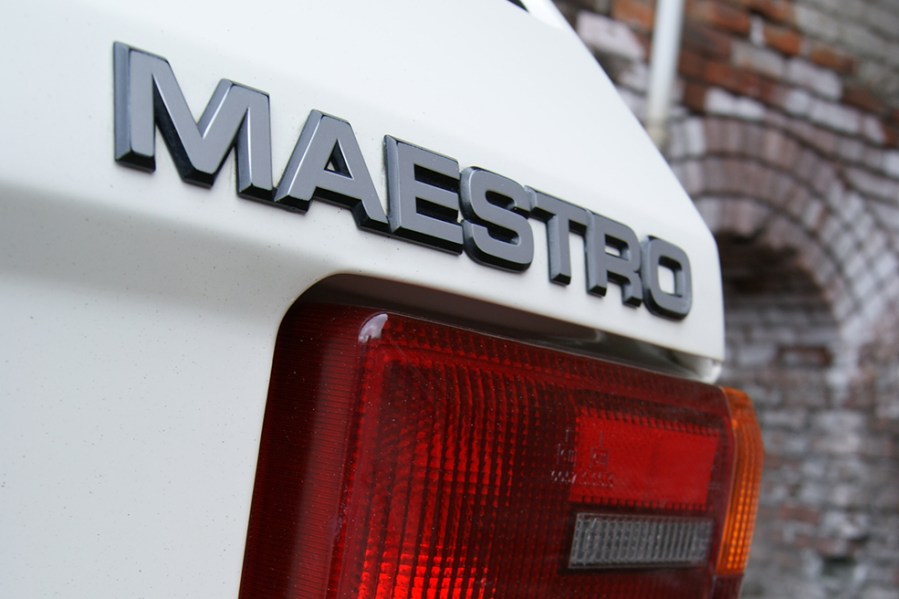 Austin Maestro & Montego timeline 
1983
The Maestro is launched with a choice of A-plus or R-Series engines, and you could even have electronic instruments and a voice synthesiser. High-tech stuff… 
1984
It was a busy year with the S-Series engine replacing the 'R'. The S-Series was short-lived in the MG version, and it became the 2.0 EFi shortly after. 1984 also marked the launch of the Montego, with the estate following later in the year. 
1985–1988
Model changes included the arrival of City and City X Maestros, and the 1.6 Mayfair in 1986. The 152bhp Maestro Turbo available from 1989 was a proper hot hatch, while the Montego was facelifted and also gained a diesel engine. 
1990-1992
A revised Maestro range included new trim levels such as Clubman, LX and DLX. The MG models would disappear in 1992.   
1994
The last cars rolled out of the Cowley factory in December, although it's not quite the end of the story. Maestros were assembled in Bulgaria from CKD kits between 1995 and 1996, and some came to the UK, sold by Apple 2000 based near Bury St Edmunds.  
1997–1998
Parkway Services of Ledbury assembled a batch of Maestros from CKD kits, with sales continuing for a few years. And a few more were sold by Apple 2000 after another relaunch by Wheeler International Ltd. Some cars were registered as late as 2001.