Now becoming almost as classic as its so-named predecessor, the new generation Range Rover P38A could a be cunning modern classic buy. Here's what you need to know. 
The Range Rover P38A was launched in 1994, as a replacement for the 24 year old Range Rover Classic. It didn't directly supersede its predecessor; both cars were available concurrently for the first year of production as people adjusted to the new model.
The model was so named after block 38A at Solihull, where the car was developed – Project 38A. Official production codes at various stages included Pegasus and LP, but it is more widely known by the colloquial P38A or simply P38.
Many designers were invited to tender proposals, but only the Bertone and in-house designs were considered seriously. The in-house proposal ultimately proved successful. Each of the styling bucks was mounted to the same basic 108" chassis as the classic Range Rover LSE had been sat upon, and it was this chassis that would form the basis of the P38A. Likewise the engine range was similar – a new diesel, but the same venerable Rover V8 in two sizes, and a variety of upmarket trim options.
While the V12 proposal was never productionised, the Range Rover did form the basis of some unusual and special cars through the Autobiography programme. The idea behind this was simple, and one which Rover would return to with the Monogram project of the early 2000s. For a price, you could specify any colour leather or any wood finish you liked in your P38A. Want pink leather with burr elm stained blue? Certainly Sir. If you wanted a VCR, or televisions, or any other toys, Land Rover would do its best to accommodate. Land Rover even produced a one-off Mobile Office Concept, which recently appeared for sale. With such accoutrements as a computer and a fax machine, the show car was reputed to have cost the company £450,000 in 1997 – almost £800,000 today – and was subsequently sold to Noel Edmonds.
In 2002 Land Rover launched the L322 Range Rover. The car used several BMW components, including a derivative of the same V8 used in the Bentley Arnage Green label. From sharing its engine with Rovers to sharing with Bentleys, Range Rover could still lay claim to Britishness and the avantgarde new interior looked very good in the showroom new, but there are many who think the P38 represents the ultimate development by a once-independent Solihull.
When new, rivals at the price might have included the BMW 5-series and lower spec Jaguar XJs as much as posh Discoveries and the Land Cruiser Amazon. These days, ownership is nowhere near as ruinous as the reputation suggests, if you get a good one. Range Rover Classic values suggest that one day, this will prove to be a very canny investment.
BODYWORK
Rear wheelarches and sills can corrode under the plastic cladding, and this can be difficult to check. Apart from this the shells tend to hold up fairly well. Obviously accident damage can deteriorate once repaired, so it's worth checking the frame around the bonnet and the door shuts to ensure that all panel gaps are even. But the biggest area to check on any Range Rover is the chassis. The P38 was fairly solid as a rule, but do check thoroughly, and budget for rustproofing and underseal if it hasn't already been done.
More serious will be any potential damage above or below from greenlaning escapades. Inspect the car thoroughly to ensure that nothing's amiss – the odd dent can be expected, but be sure there's no corrosion, nothing fouling and nothing major.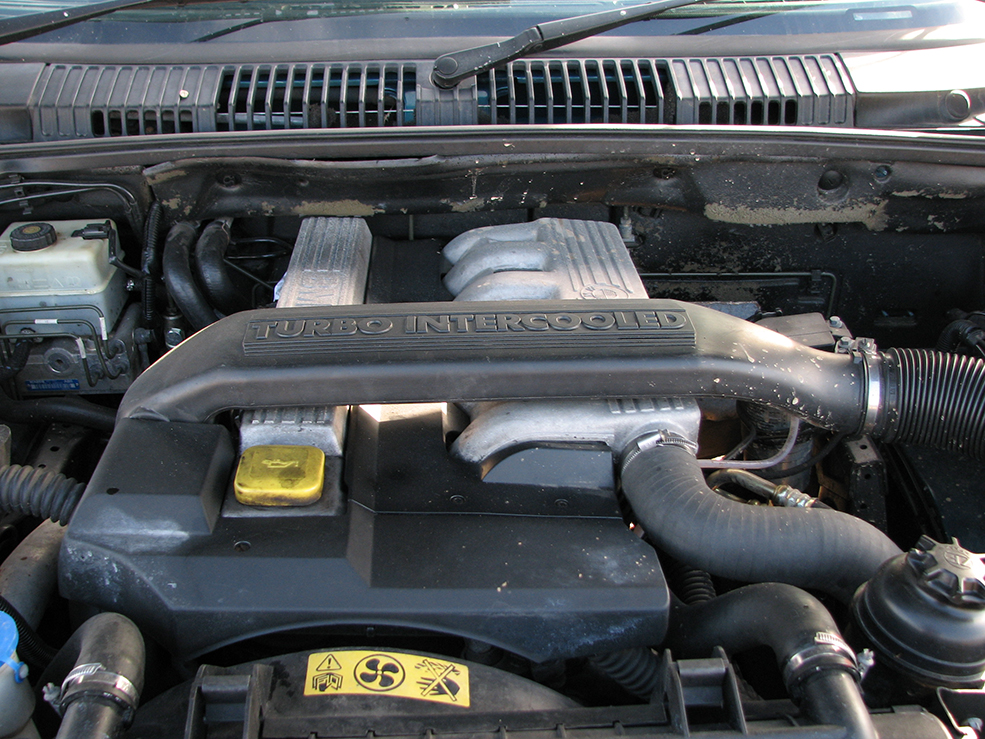 ENGINE
Two engine families were made available for the P38A, with three sizes offered to the public. First and foremost in the eyes of the Range Rover buying public was the venerable Rover V8 – two sizes were offered. First up was the 3.9-litre from the old Range Rover Classic; rebranded in this model as the 4.0. For those who wanted more power, there was a new 4.6-litre variant which shared the 4.0 bore but with a 10.3mm longer stroke. Both engines can suffer dropped liners, which will render the block porous and crack the block. Most rebuilt engines these days feature top-hatted liners to try to solve the problem – if an engine has managed 60,000 miles without liner failure it'll probably be OK. Many of these engines have been converted to run on LPG. This can be dangerous if not converted competently, ensure there's a bill from a reputable converter and that the car appears on the LPG Register if it's been done. If not, you may find it difficult to obtain insurance cover and it will be an expensive modification to cover.
If the V8 was too thirsty for you, there was also a diesel derivative using the same six cylinder 2.5-litre BMW diesel as the 525TDS and the Vauxhall Omega diesel. Be wary of water pumps with this engine; they have a plastic impeller and it's not unknown for them to break up. A loss of heating in the cabin is a dead giveaway that something is wrong – have it investigated, or risk the engine overheating. Cold starting issues can be a weak lift pump or tired glow plugs on diesels, while dodgy sensors can lead to hot and cold start problems.
Check the radiator and cooling system for leaks, which could be indicative of a bigger problem. Batteries on all models need a minimum of 1200 cranking amps, anything too small may present issues similar to battery drain.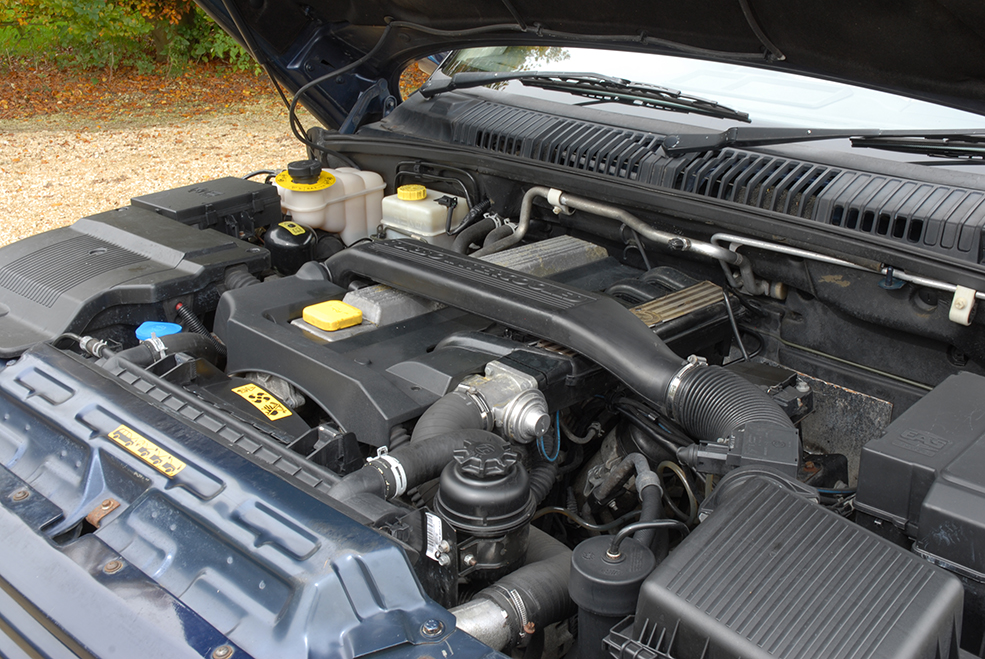 TRANSMISSION
Most Range Rovers you will find will be four speed automatic, but this was only standard fit to the 4.6. 2.5D and 4.0 Range Rovers came with the Rover R380 manual gearbox instead, with the automatic an optional extra. All were driven via a two speed Borg Warner transfer box.
ZF boxes were fairly standard fit in upmarket autos of the 1990s from Jaguar to BMW, and time has proven that in all instances it's a pretty reliable unit. If there are issues, however, they will typically manifest with the failure of Sport mode. Most auto box specialists should be able to work on this box blindfolded. Likewise there's little to go wrong with the manuals – though synchromesh can fail. This is most obvious on the down-change from third to second. Walk away from a car with this issue unless it's cheap.
Engage low range to check the condition of the transfer box – this should only be used as a matter of course off road, but some have been driven in low range by accident on the public highway. Check clutch operation in low range on a manual too – grating gears indicates big problems.
SUSPENSION
The air suspension system is one of the P38A's biggest assets and biggest issues at the same time. By being able to vary the height of the car it revolutionised on-road dynamics, hunkering down at speed and raising for off road use to increase axle articulation. But such systems are only good when they work properly – and many P38As have been neglected to the point of failure. As the air springs perish, they can crack around the base causing a loss of pressure. So send it to its highest setting and see what happens, if it's slow to rise that could indicate an issue – compressors can run overtime to keep these cars in the air, and can fail if the bags are cracked. Compressors can also fail through clogged filters, so ensure this has been replaced.
Wheel bearings typically give about 130,000 miles before failure, vibrations through the steering are a good giveaway. Ball joints can fail, too, producing vague steering – P38As aren't too bad when set up properly. Notchy steering is a problem too – it could be as simple as a slipping belt or low PAS fluid, or it could mean the joints in the steering column are failing. Tyres for 16" wheels should be 235/70/16 all round, and we'd like to see all season patterns as a minimum on a car of this type.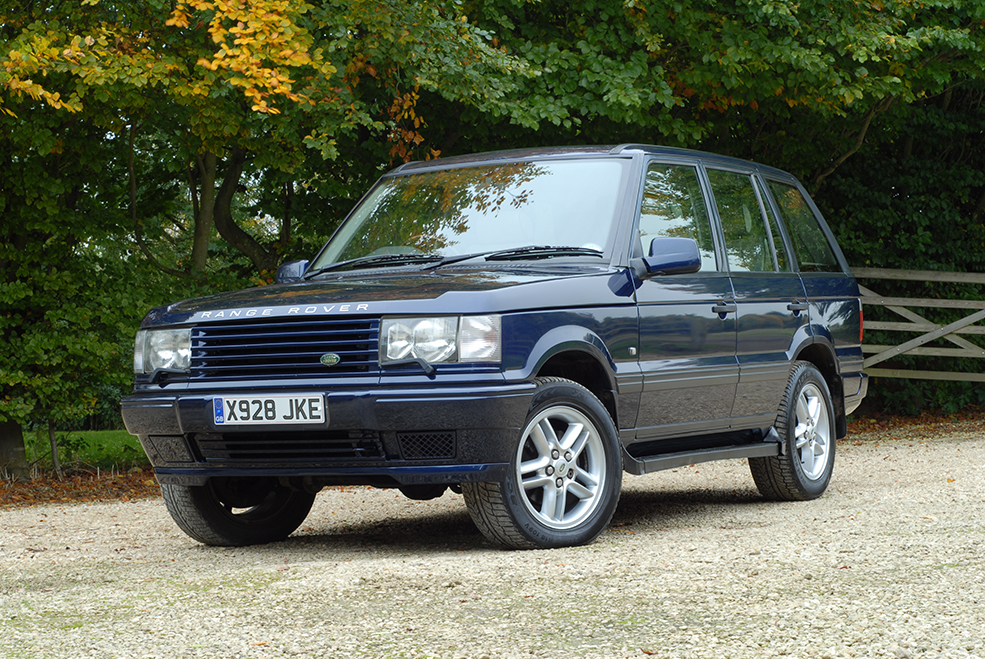 BRAKES
When you turn on the car, there should be up to ten seconds of buzzing as the ABS pump primes. Press the pedal four times and it should do it again. If it does it every time, there's a leak and you'll need to change the accumulator. ABS lights can be triggered by something as minor as a misplaced sensor, so they're worth checking first. And a lot of pedal pressure could mean stuck pistons in the calipers. Parts needn't be pricey – we found front discs for £20 per pair and pads for £15 per axle set.
INTERIOR
While cloth was available on the SE model, as per the Range Rover Classic, most P38As were finished in leather. The interior borrowed from the Rover 800 parts bin, with similar seating styles and some of the same minor control units.
Base models simply have heaters, while the HVAC system on upmarket cars (heating, ventilation and air conditioning) can suffer problems. There are three fan blowers behind the dash, and Land Rover advises you change the lot if one blows. Check each side of the dual zone climate will cycle from cold to hot and back repeatedly. The aircon should blow cold, if it doesn't the drier is probably dying so don't be fooled by the inevitable line about needing a regas. The pollen filters – behind the rear bonnet seal – will almost certainly never have been changed, so check these if you can.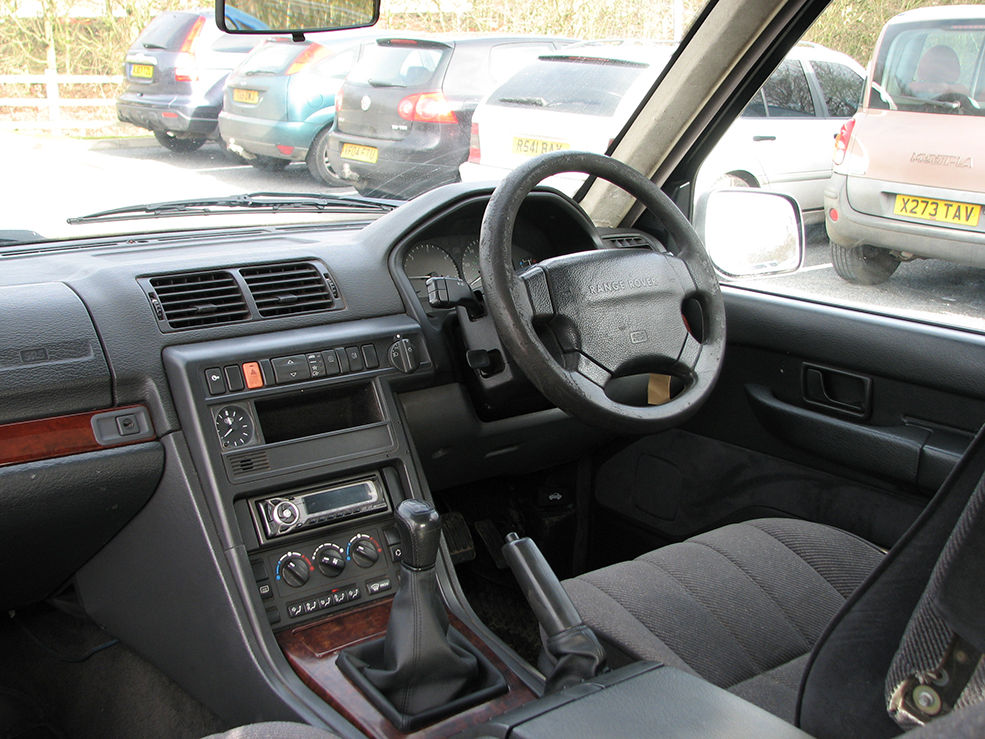 Don't be surprised if the heated seats don't work, the elements can become damaged over time and even the newest of these cars are now 18 years old. Also make sure it comes with the original codes for the radio and immobiliser – especially the immobiliser. If your remote key fails or deprograms, you'll need to enter this via the door lock to be able to start the car.
Check the footwells for coolant drips, which could be signs of a failing heater matrix if found in the right hand side. Left hand side is more likely to be sunroof drain tubing, which can be cleared with compressed air. Under the front seats live the ECUs, so it's important to avoid water in the floor area if you want these to survive. For this reason – and for the sake of the ECUs under the bonnet – it's not wise to buy a car that has been wading or flooded.
VERDICT
We always say that a car should be bought on condition and not on spec, but given the potential issues with a P38A that's especially the case here. Decide if you want a diesel or a V8, manual or auto, and get the best you can regardless of trim. If you're looking near the top of the price bracket you can be picky on spec – we'd recommend Vogues and tasteful Autobiographies alongside special editions – but beware that the SE and HSE models will be more desirable to most than a questionably specced Autobiography.
Range Rovers are very colour sensitive, and like so many upmarket cars suit the darker hues. British Racing Green, black and dark blue are popular for a reason, while white will make you look like former traffic plod and light metallics nouveau riche. From a value perspective the cars to buy are well appointed V8s, though the diesel may make a worthwhile bet if you're not in a hurry and plan to cover a lot of miles.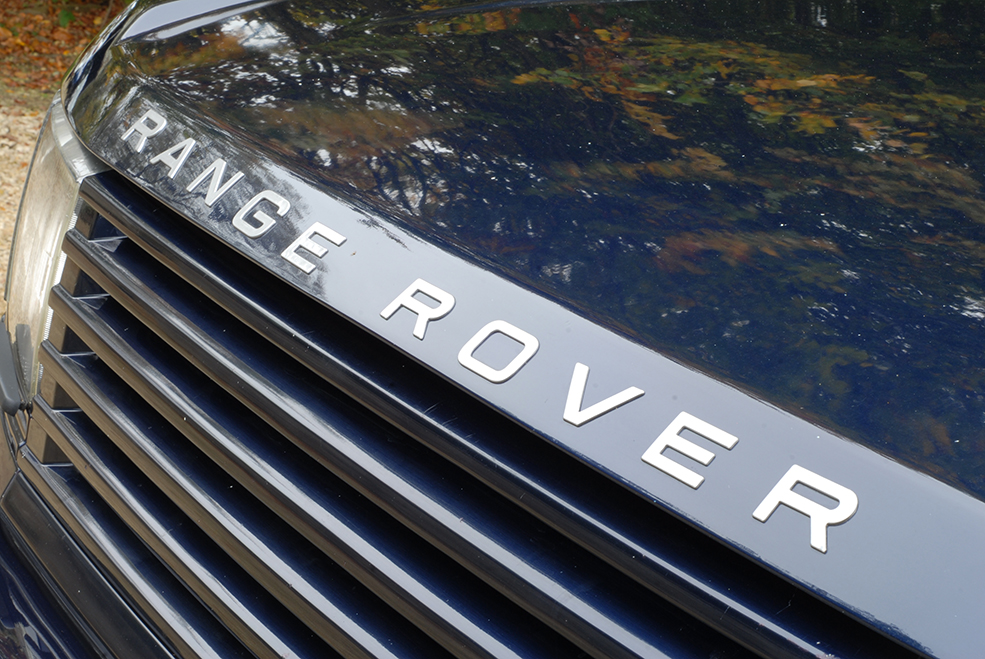 We haven't touched on the Overfinch conversions or similar – largely because the changes were so big it makes them worthy of their own feature. These are one of the few types of modified Range Rover that will always find a buyer. Cars facelifted with Sport or L322 bodykits have often been run as a cheaper alternative to the real thing, and as these cars don't thrive on neglect we would suggest looking elsewhere. Get as original a car as you can find, and make sure it comes with plenty of bills to support a solid maintenance regimen.