Air-cooled Volkswagen values are on a high right now, but what about their early angular water-cooled successors?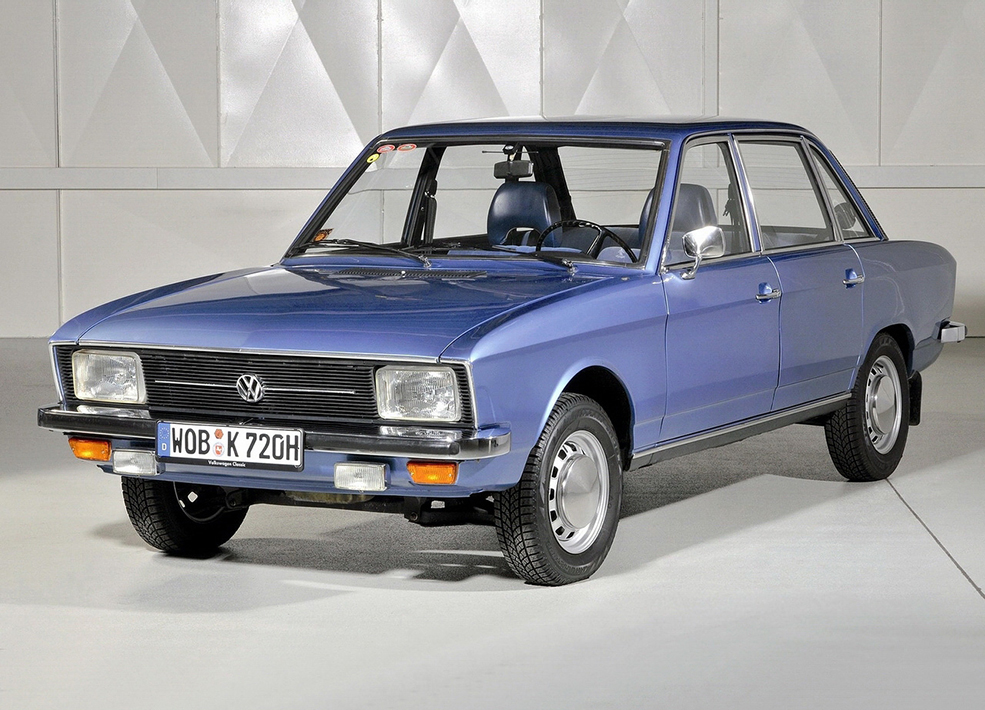 VW K70 (1970-75)
The boxy K70 was a gamechanger for VW. Breaking from the firm's traditional rear-engined, air-cooled past it pioneered a format that would go on to form the basis for all subsequent VWs. Yet, despite its historic significance, it's never been loved and the thriving air-cooled scene barely acknowledge its existence. That's probably because, and let's be honest, it isn't exactly a looker – although its crisp squared-off styling has somewhat come back into fashion lately.
The fact it overlapped with the firm's 411 didn't help, nor did their tendency to rust. Just about everywhere, and very quickly…
In total just 211,127 were made, with a meagre 800 in right-hand drive for the UK market. Of these, according to howmanyleft.co.uk, just 13 are currently licenced.
Despite their rarity, being such an acquired taste K70 values have always been subdued. By that we mean consistently low. There was a slight improvement ten years ago when a couple of subtly modified survivors started getting attention in magazines and at air-cooled shows, but it wasn't enough to ignite values. As such, an original UK example with low miles is currently under £10,000, while left-hookers will be even less. Buy one now and it will probably be worth the same in 10 years time, so an investment it isn't.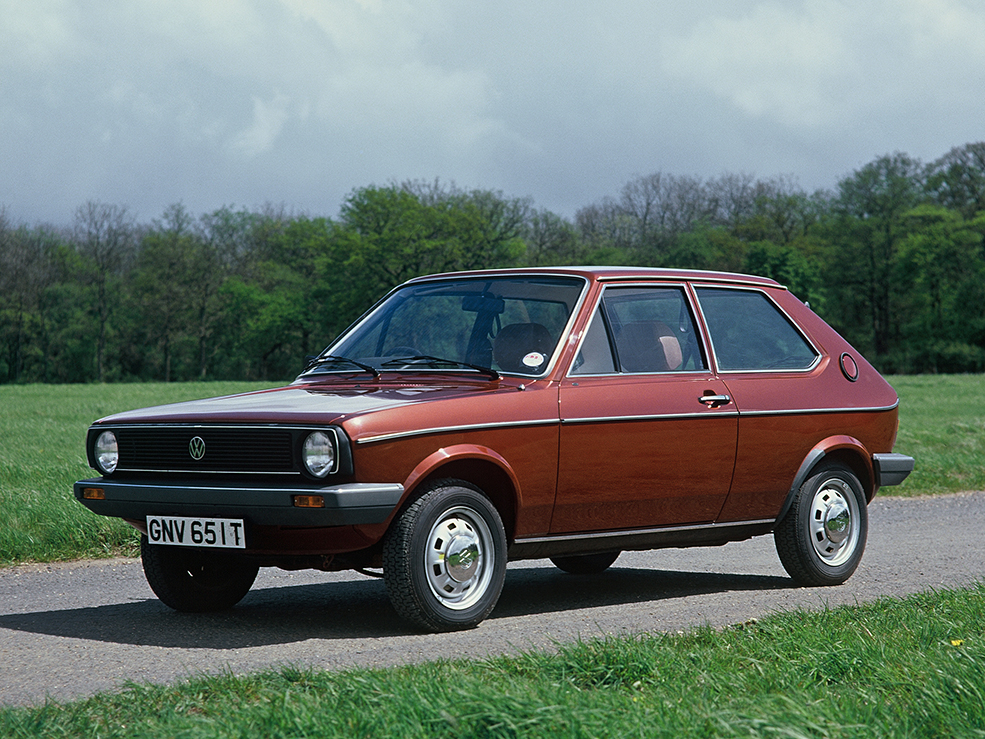 VW Mk1 Polo/Derby (1976-81)
With the VW Golf already on sale, the first Polo was meant to rival the smaller car offerings from French and Italian manufacturers, and the first one arrived here in 1976. It was a basic affair, even in more plush L guise, although being so light it still felt nippy – even in
40bhp 895cc format. The 1100 was better, even if the low gearing meant it still screamed at much above 60mph. Buoyed by strong sales, a booted version which effectively tripled luggage space – the very English-sounding Derby – was added in 1978. In 1981, just prior to the launch of its more rounded successor, the basic Polo N was £3263 while the Derby 1100 S was only marginally dearer at £3439.
Small, cheap to run cars have always been in demand so despite looking dated by then, values of both remained strong throughout the '80s. By the '90s price would be determined by length of MoT and tyre tread depth – so just a few hundred pounds would have been the going rate. As rust continued to take its toll over the following decades, the trickle of survivors found themselves in the hands of collectors.
However, with several strong Polo clubs, numbers have stabilised. As for values, less is often more with these early water-cooled VWs – so weirdly an N with brushed silver bumpers might be more than a chrome bumpered L. There's slightly less interest in the more traditional booted Derby. Either way, £5000 is the rate for a mint example, though a time warp barnfind might be much less.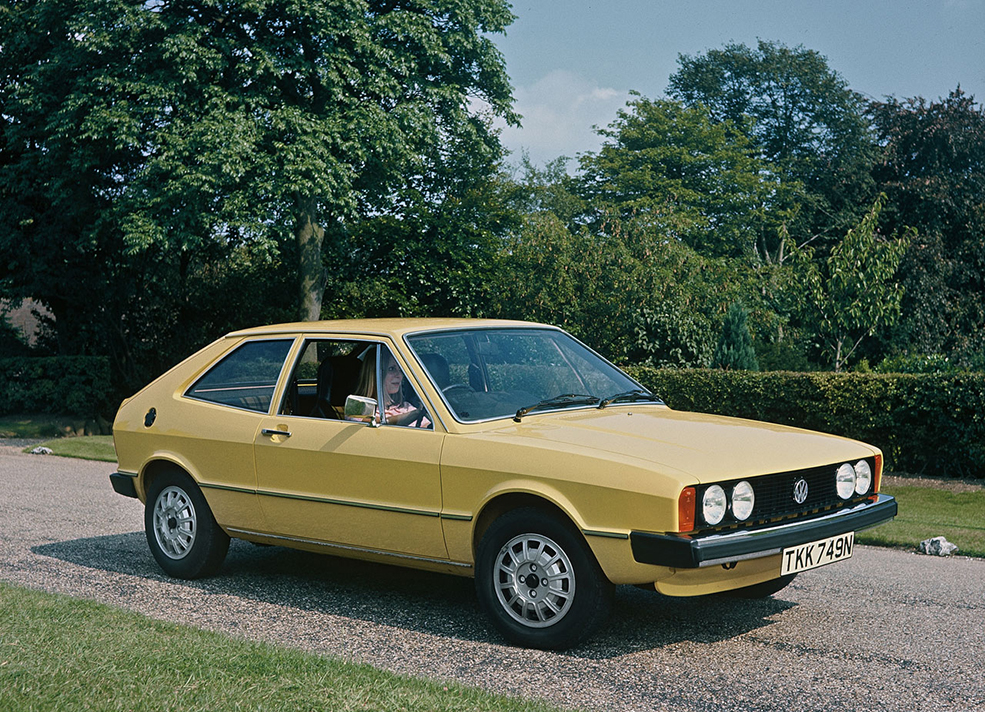 VW Mk1 Scirocco (1974-81)
The original Scirocco, designed by Giugiaro and built by Karmann, made its debut a few months before its Golf sibling. Introduced first with a 1471cc, then 1588cc and later the same engines as from the Golf GTi, the Scirocco was a rakish sports hatch aimed at the competitive 1970s coupe market, up against cars like the Renault Fuego and Honda Prelude.
Despite its elegant styling, hand-built feel and hot-hatch performance, the Scirocco never caught on like the Golf and by the late '90s prices had withered to banger car territory. A guide we looked at suggested an above average condition GLS with the bigger bumpers would have fetched not much more than £1000 in 2000. That was against a new purchase price of £5889 two decades earlier.
Since then, prices have picked up significantly alongside the Golf. Though a popular model built in considerable numbers, a GLS will still be £5000. Bizarrely, that's significantly cheaper than a same era Mk1 Golf GTi, simply because they haven't got the same following.
The cars that collectors want are the rarities; namely the early TS, the 1.8-litre GT/Li models and particularly the UK-special Storm range-topper. Being so thin on the ground, you might be looking at £10,000-£12,000 for one of these in collector's condition. You might still manage to find a project for about half this. For many, the more widely available Mk2 Sciroccos remain the easier and more affordable choice.