Mathewsons' regular classic sales continue to enjoy incredible momentum, so much so that Mathewsons October 2020 sale was the biggest in its history and had to be split over two days. The first 100 lots went under the hammer on the Friday night, with over 300 further lots following on the Saturday – an incredible total given that the sales are still being held behind closed doors.
As we've come to expect of Mathewsons, the lots were incredibly varied, ranging from classics over a century old such as a 1915 Ford Model T right through to the likes of a 2004 Maserati Quattroporte and a 2006 Volvo V70 R. While the headliners included a £69,000 Jaguar E-Type roadster and a £46,500 Ferrari 308 GTS, there was also an intriguing mix of projects. A couple of Morris Minors and a down-at-heel Austin Princess could each be had for a mere three-figure sums, with a Daimler 250 V8 in need of restoration reaching £1300. On the flip side, a Java Green Mini 1275 GT project sailed past its £650 prediction to be hammered away at £2250.
Elsewhere, hot Fords were a highlight, with a Ford Sierra RS500 Cosworth reaching a hammer price of £64,500, a 1989 Series 2 Escort RS Turbo just beating its upper estimate at £11,250 and a 1993 Escort Cosworth almost £10,000 above its lower estimate at £37,000. Keeping with the hot hatch theme, a 1983 Talbot Sunbeam Lotus project doubled its lower prediction to reach a hammer price of £10,000. Not so performance orientated was a low-mileage 1997 Fiesta Encore, but it still performed well to sell for £3900, while a 1972 Cortina XL Estate more than doubled its estimate at £5750.
The sale was also a good one for classic British saloons, with a Standard 8, an Austin A30 and several Morris Minors at the tidier end of the scale all coming in at under £5000. Those hoping to bag the very smart 1977 Triumph Dolomite 1500 HL had to up the ante however, for it eclipsed its £4240 guide price to reach £6000. A Dolomite 1850 HL did even better at £7000, with the sale proving to be a good one for Triumphs in general – most ably demonstrated by a 1971 Stag that beat its £8000 prediction to be hammered away at £14,000.
With well over 400 entries in all, this epic sale surely had something to suit all tastes. Things don't look like calming down any time soon either, with Mathewsons' November sale also set to be held over two days. In the meantime, we've picked out a few highlights from the October auction – for the full list of results from the Mathewsons October 2020 sale, head to www.mathewsons.co.uk.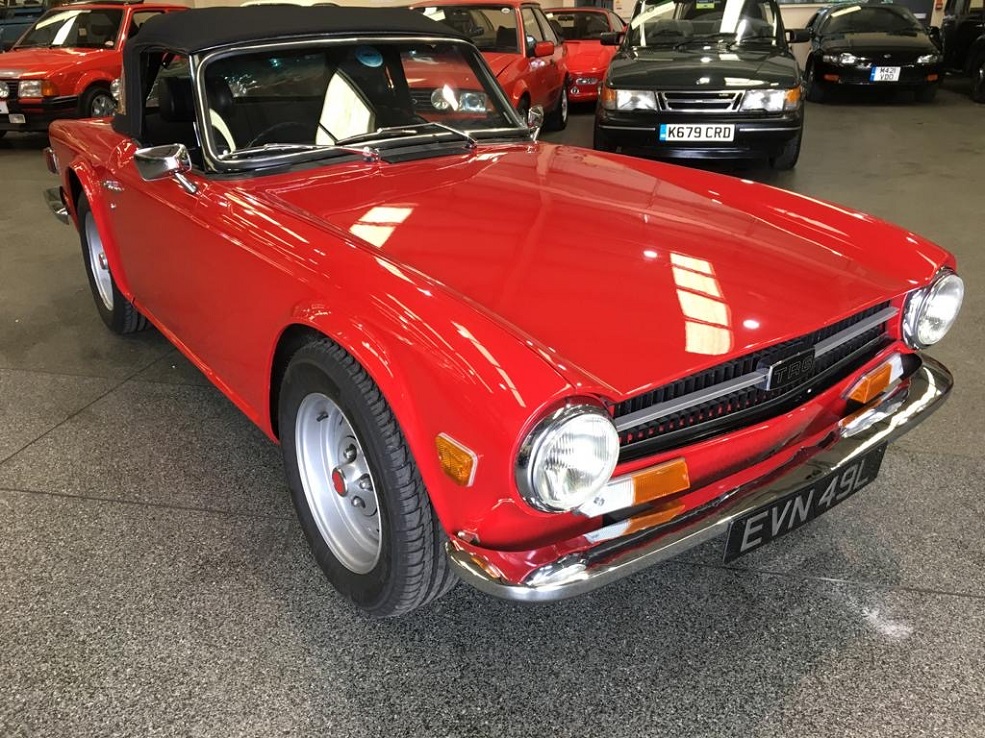 It was a good sale for Triumphs, with many selling above their reserve prices. This 1972 Triumph TR6 had spent much of its life in America, but was a right-hand-drive car. Fitted with triple Webers and a five-speed gearbox, it surpassed its £14,000 upper estimate to sell for a hammer price of £16,500.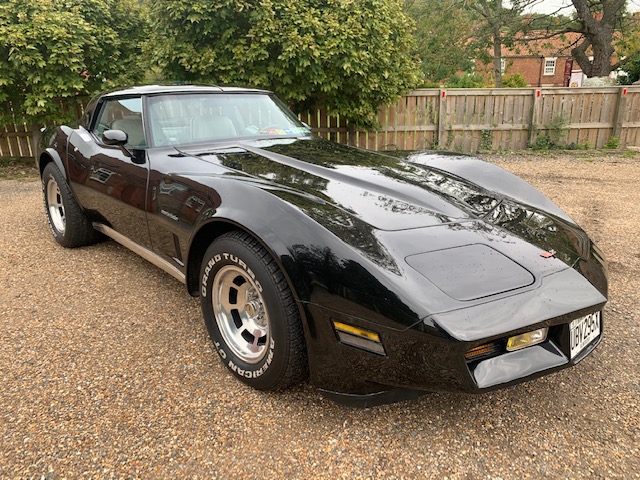 Offering a bit of American muscle was this 1982 Chevrolet Corvette with its 5.7-litre engine. In good condition and supplied with a small but informative history folder, it surpassed its £12,000 upper estimate to sell on the hammer for £13,500.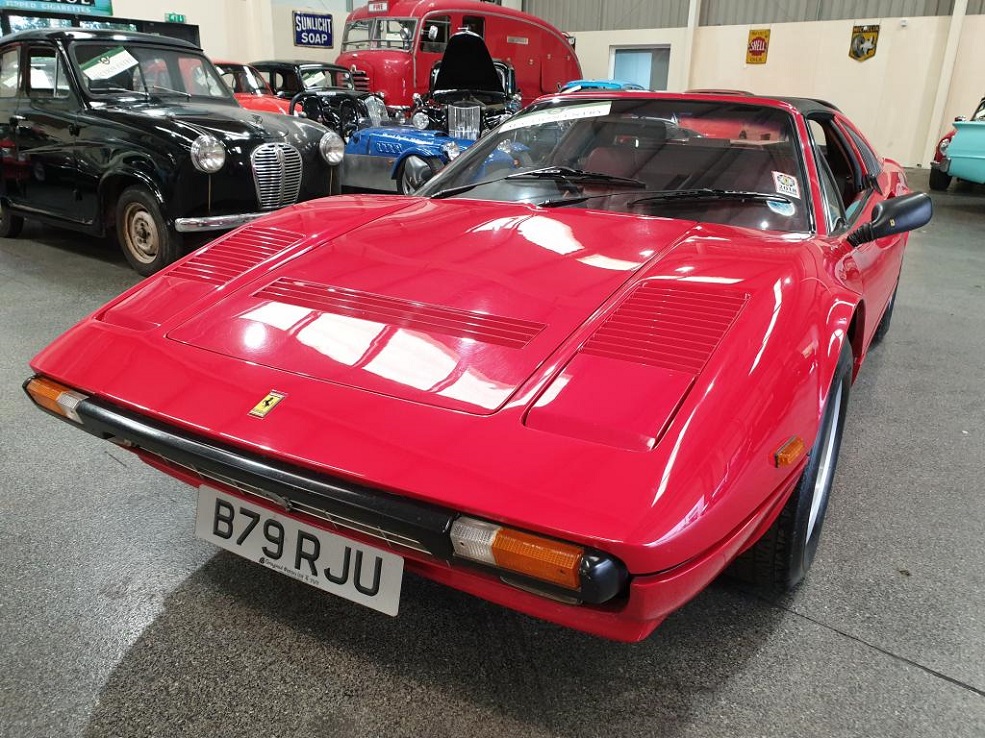 One of the star lots was this 1984 Ferrari 308 GTS Quattrovalvole. Used sparingly for local shows, it showed just 37,000 miles and had recently been treated to a new cambelt and service. It's £46,500 selling price was some £4500 in excess of its lower estimate.
This 1980 Volkswagen Scirocco GLS Auto looked great in its Ochre paint with matching Ochre interior. A three-owner example, it came with plenty of history and matched its upper estimate to sell for £6000.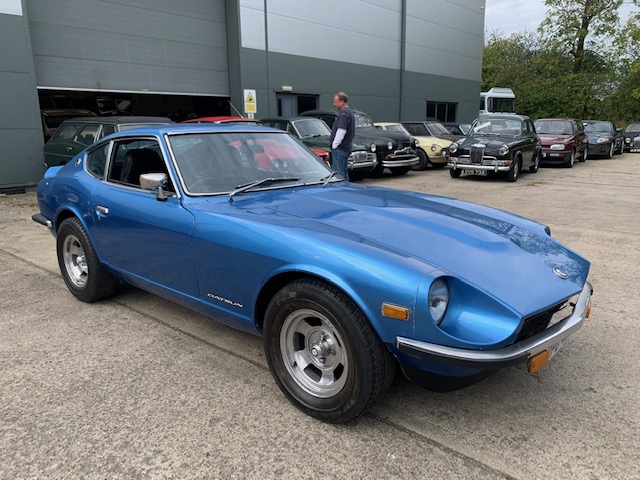 At an estimated £11,000-£12,000, this 1973 Datsun 240Z looked an attractive prospect, and so it proved. Despite being in need of recommissioning, it sold on the hammer for £15,100.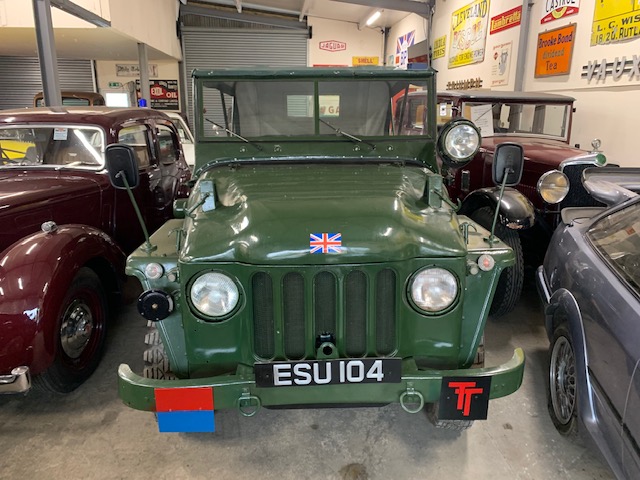 The Champ was Austin's answer to the Land Rover, and this 1953 example was described as ready to show. Supplied with a host of period accessories, it sold for £9500 against a £6500-£7500 estimate.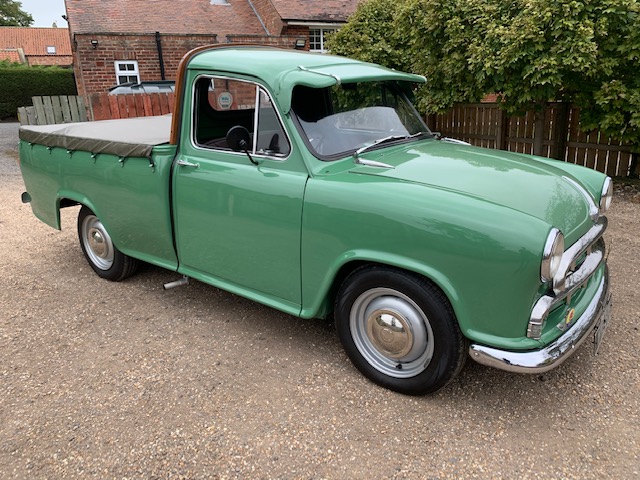 This 1960 Morris Oxford Pick-up looked to be a real cracker, resplendent in Porcelain Green with impeccable tan upholstery. In concours condition, it came with a photographic record of its recommission and had been owned by a fastidious collector, explaining why it sailed past its estimate to reach £16,000.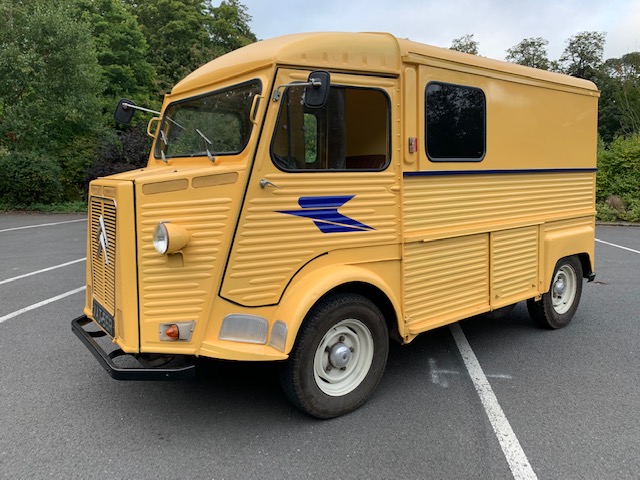 Citroën H vans are always popular, and this 1976 HY was no exception. It was original usually as a post office/telecommunications van in southern France and had since been treated to some restoration work. Estimated at £8250-£9250, it soared to hammer price of £13,500.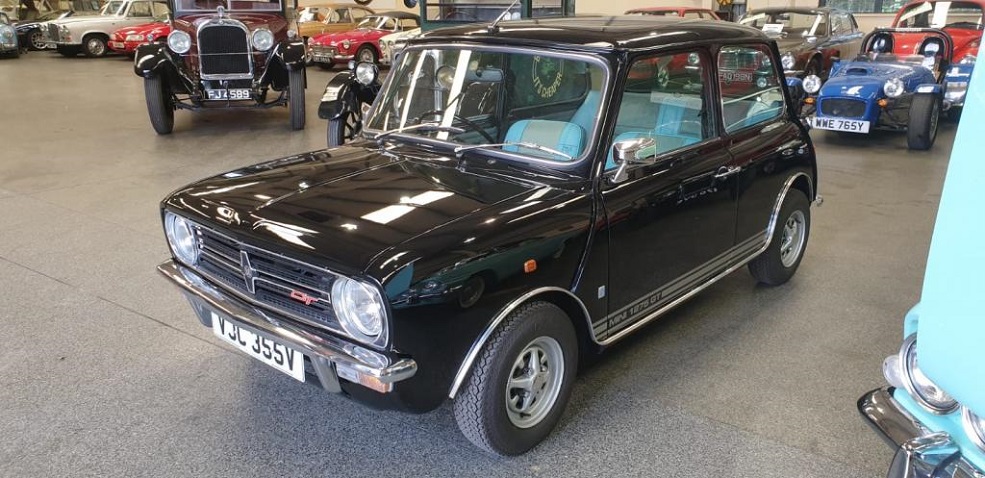 This no-reserve 1980 Mini Clubman had many scratching their heads. Outwardly it had been dressed up to replicate a 1275 GT and had a 1275 engine rather than the stock 1098, but the interior mimicked an early 1960s Cooper. Nevertheless, it sold for an impressive £10,250.