Classics World's Chris Stacey test drives and reviews the 1972 Ford Escort Mexico…
The story of Hannu Mikkola and Gunnar Palm winning the 1970 London to Mexico World Cup Rally in an Escort is well known as the origin of the Mexico name tag. Perhaps less well known is the extended range of performance Escorts available to the public from Ford's Advanced Vehicle Operations at Aveley. High performance Mark 1 Escorts were offered badged as Twin Cam and as RS1600, in addition to the Mexico, which was confusingly also known as the 1600 GT.
The Twin Cam and the RS1600 were rather more exotic overhead cam affairs, with power units from Lotus and Cosworth respectively, while Mexico was powered by a gutsy but conventional 1600cc pushrod Kent engine.
The AVO-prepared Mark 1 body shells were all similar, based on the two-door version of the basic Escort saloon but with strengthening added in critical areas including suspension mountings and a stone deflector beneath the boot floor.
The Mexico's specification was sufficiently sporting to satisfy the keen driver but not so advanced as to be fragile or difficult to maintain. The Kent engine breathed through a progressive twin choke downdraught Weber carb, delivering its power via a slick-changing four speed close ratio gearbox, shared with the Cortina 1600E and Corsair 2000E models. Uprated suspension, large disc front brakes and 5½ inch wheel rims completed a setup that any competent mechanic could easily care for. The accountants were happy too, as most parts were already in production for other Ford cars.
Following the World Cup Rally win, Ford's marketing prowess came to the fore. Mexicos sold in large number, over 10,000 Mark 1 versions being produced. Meanwhile posters of Mexicos, normally pictured oversteering down dusty rally tracks, were to be found on the walls of teenagers' bedrooms up and down the country. A legend had been created and almost fifty years later, the appeal and crowd-pleasing power of the Mexico remains as strong as ever. However if your heart is set on owning a Mexico, be prepared to dig deep. Prices have sky-rocketed in recent years, with top Mk1 cars often advertised above £40,000, with outstandingly original unrestored examples nudging towards £60,000.
Appreciating Classics' Richard Beel explains that this car was restored by its previous owner in 2006 who wanted it to be a really usable example so fitted subtly upgraded brakes, suspension and engine. Having covered less than 3000 miles since its rebuild, the car looks extremely fresh and could easily be mistaken for a very recent restoration.
The contrasting dark blue side flash and flared arches above aftermarket Revolution alloy wheels give the Escort a purposeful stance. Inside, the unmarked original black vinyl interior is typical of any Seventies Ford.
Start the engine and despite the large Ford frying pan air filter, the Weber carb draws in air with an audible slurp. On the move, steering is light and precise and there's a bark from the sports exhaust. The uprated suspension is firm, though not uncomfortable, and body roll is virtually absent. The car feels completely rigid, as expected of the Mexico's strengthened two-door shell. Gear changes are ultra-precise through the slick H-gate and the engine feels willing. The impression is of a car that could be driven hard all day long and still come back for more. There's absolutely no sense of a fragile prima donna, this extremely well presented Ford will simply shrug off hard work.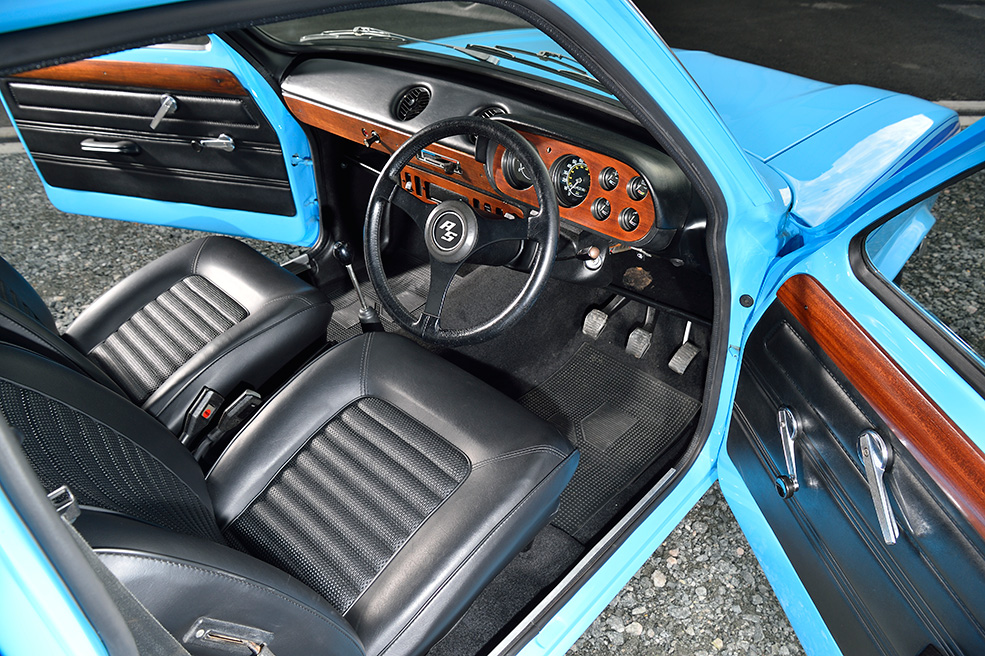 VERDICT
Ford's Escort Mexico is very well-engineered although hardly cutting edge in design. It's quick, it's reliable but most of all it's still the poster pin-up car that teenage petrol heads dreamed about in 1970. Its glamour and head-turning ability are undimmed.
This particular Mexico Mk1 is fairly priced to reflect its status as a restored, lightly modified car in top condition rather than a totally original time-warp gem, which would inevitably be more expensive. If you're searching for a well-sorted Mexico to drive regularly and prefer not to re-mortgage, this one is well worth a look.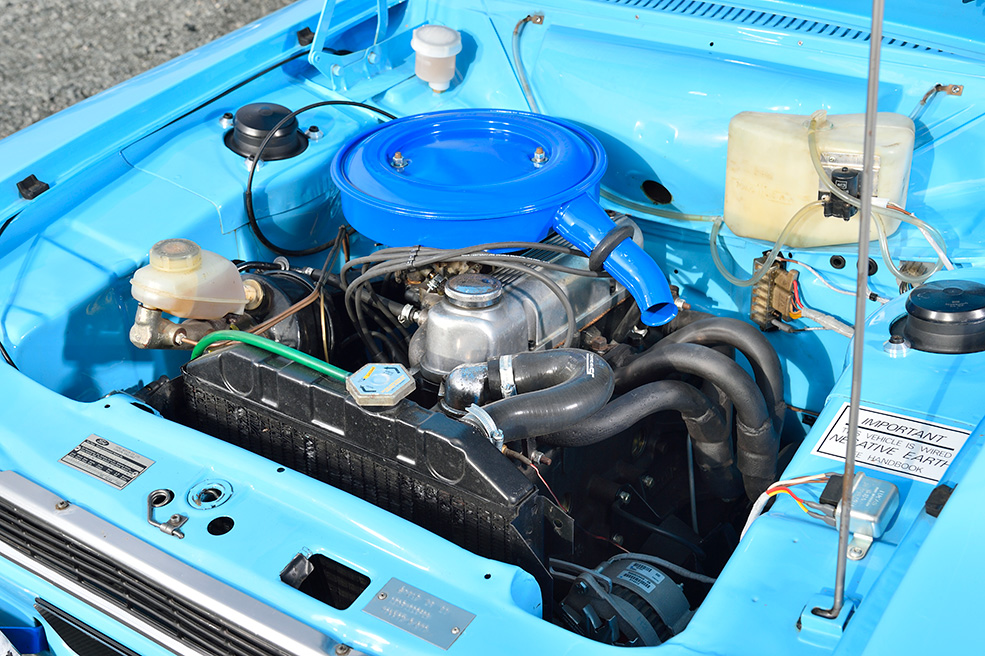 TECH SPEC
Ford Escort Mexico Mk1
Engine 1595cc Straight 4
Power 98bhp
Top Speed 103mph
0-60mph 10.5secs
Economy 26.4mpg