Peter Simpson recalls how a Rover P4 project ended in an unexpectedly good way 20 years ago…
Over the past month or so I've recalled a couple of past projects which – for one reason or another – have been memorable. My third – and probably for a while final – project car recollection is one dating back almost exactly 20 years.
Though I left the staff of Practical Classics in 1995, I remained a freelance contributor for several years, and my Rover P4 project is from that period. It came about after an evening meal conversation at the 1997 NEC Classic Car Show. Conservation turned to magazine contents and I suggested to Editor John Pearson that the magazine needed a traditional but affordable 'wood and leather' project to balance out a couple of sports cars; "something like a P4 Rover." Three days after the show, 'JP' left a message "go out and find a P4 Peter."
A wanted ad somewhere – I can't remember where – produced a number of offers. Most – unsurprisingly – had significant corrosion and required a completely economical amount of work, even with the freelance writing fees factored in. One, though, in North Hertfordshire, was interesting…
The good news was that though it was part-dismantled, a lot of work had been done underneath and the dismembered state meant I could see it had been done well. The car also came with a pair of perfect rust-free front wings. They had been separated from the shell but then, as now, good P4 front wings were very scarce; a massive plus point. Finally, while buying a part-dismantled car always carries a risk of significant parts being missing, this one had at least been taken apart methodically with parts from the same areas all boxed together. There was also a large history file of past MoTs and so on.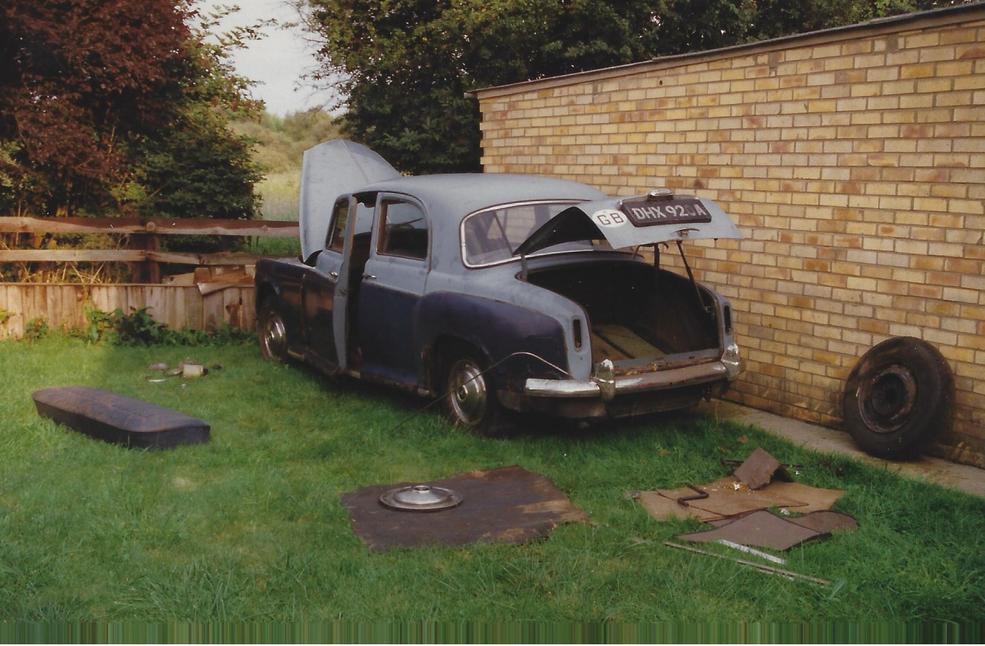 Just one problem; it was a Rover 80 – that's the P4 with the Land-Rover 2286cc four-cylinder overhead valve engine rather than the overhead inlet/side exhaust six found in most other P4s. This makes it less desirable in most people's eyes. I decided, though, that the car's condition outweighed this – and as a magazine project the Land-Rover engine might just increase its reader-appeal. So I bought it.
I also, however, acquired a second P4, a 1963 110 which had been advertised in the P4 Guild magazine. DHX920A had been a nice car and much had been spent on new parts. However, it had also been standing outside for ages, deteriorated badly, and the engine had seized. As a restoration project, it was a non-starter.  It was, though, available in exchange for a £50 donation to charity (20 years ago remember…) and I took it thinking that as well as providing any odd parts that had gone missing, it would be a handy on-site reference to what went where and in what order.  I didn't need much in the end – though it did come with everything I needed to complete YYR's toolkit – and selling parts helped defray the cost of the project.
The work was done in four 'stages'. A local Rover specialist completed the structural work and the more specialist assembly, after which the car came back to me for mechanical recommissioning – basically a case of refitting various engine ancillaries, reassembling the brakes, fitting new tyres and getting the beast running. It then went to a mate called Stuart for painting before coming back to me for completion and MoT prep. Overall, the project went pretty-much as planned.
I kept the finished car for over ten years. Sadly though, I hardly used it after the first year because it was finished at almost exactly the same time as my bus arrived – and that became the preferred new toy. I was also launch Publisher of a new bus preservation magazine, and needed to be seen out and about with it. I finally got round to recommissioning it in 2009, and sold it the following year.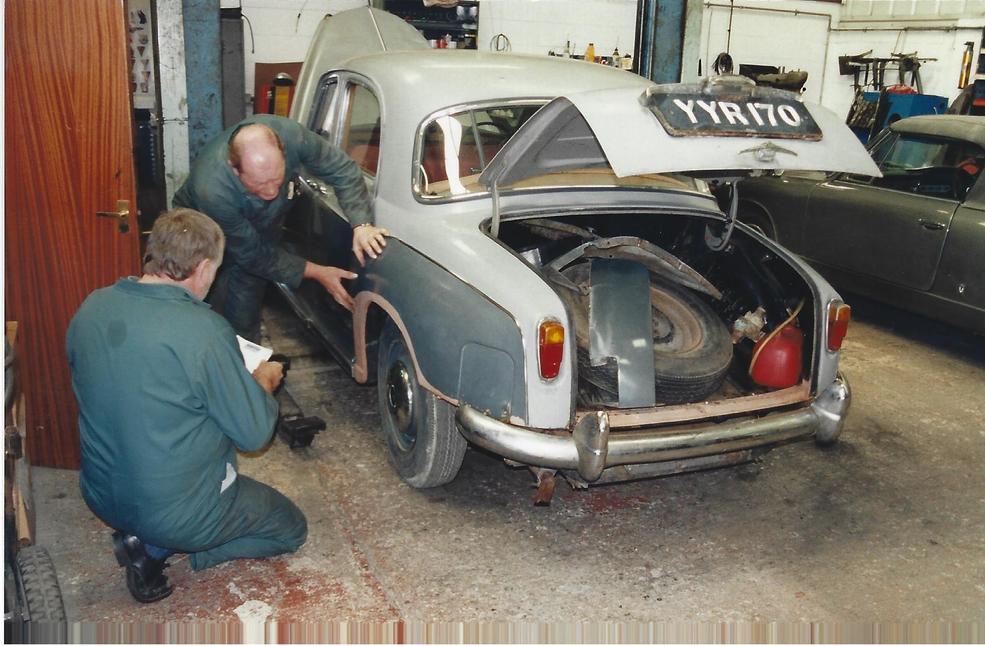 That didn't, however, go quite according to plan. The buyer drove home to Chester, but then emailed me a couple of days later, listing several seemingly minor faults – things like the headlamp aim being "too high", something around the front bumper having been assembled incorrectly and I think 'weak' windscreen washers for example.  Anyway, he had decided to resell it. Fair enough; his choice, and he didn't seem to be blaming me too much, but it was a bit disappointing given that I'd owned the car nearly ten years.
However, a couple of days after that, I had another email. This was from a chap in Ely who had seen photos of the car online, recognised it as the one his late grandfather had owned for many years and in which he had enjoyed many trips as a child, and asking if he could see it again. I was able to pass on the good news that the car was probably for sale! I put him in contact with my buyer, a deal was done, and a fortnight after it had been driven to Chester, YYR170 was heading back home.
Now, not only is YYR170 with the grandson of its long-term owner but as Neil now lives in his late grandfather's house, it is, quite literally, 'back home' in every sense. Neil is also now a friend on Facebook, so I even see it on occasions. An absolutely perfect outcome!