After much furore and discussion, the controversial new Ultra Low Emission Zone (ULEZ) for central London was finally put in place a few weeks ago. The new rules mean certain classic cars now face a daily charge whenever they enter the zone, and unlike the outgoing Congestion Charge, it's applied 24 hours a day, seven days a week.
To celebrate the last day of 'freedom' before the zone came into force, smallcarBIGCITY – which offers unique tours of London in classic Minis – invited enthusiast to join in with its 'One Last Drive before ULEZ' event on Sunday April 7.
If your classic is more than 40 years old and is registered for the historic vehicle tax class, you will not need to pay the ULEZ charge. However, given that otherwise only relatively modern cars built after 2006 (petrol) or 2015 (diesel) are likely to be exempt otherwise, that leaves huge numbers of classics facing extra outlay for driving in the Capital. This is just the start too – from October 2021 the area will expand massively to cover the whole of London within the North and South Circular roads.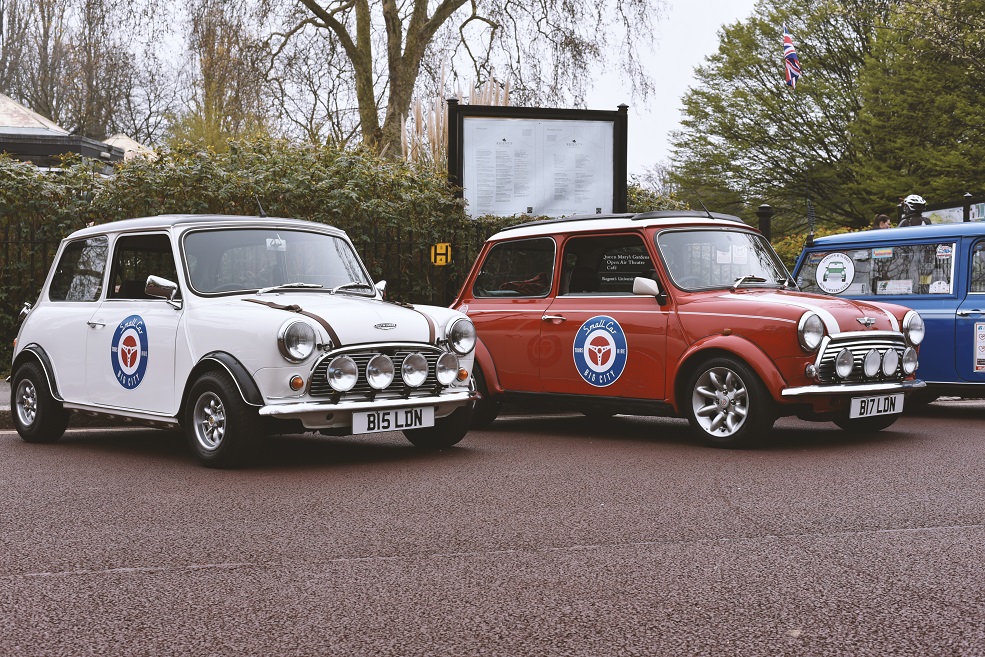 "We realised that the introduction of ULEZ would happen without a lot of people noticing and it seemed a shame to not mark the last day that a modern classic could be driven in London free of charge," said smallcarBIGCITY's Tony Grant.
"Our fleet of classic Minis has been operating in London for 10 years this summer so the introduction of the ULEZ (and Congestion Charging for private hire vehicles in central London) is going to hit us hard. We love cars especially anything old or unusual and the idea that these will be removed from London's streets is a real shame. The every-day-classics and cherished cars that most people can use regularly are not over the 40-year age limit and certainly don't meet the Ultra Low Emission standards.
Beginning at Tobacco Dock car park, the run took in a succession of tunnels and bridges – including London Bridge and Tower Bridge – before finishing up at Regent's Park. "This seemed like the perfect opportunity to get all of London's classic and retro car fans together to just enjoy the unique joy of driving past some of Britain's most iconic buildings and vistas. It was a great turn out with vehicles of all shapes, sizes and ages. We had Minis, a Rolls Royce, ex-military Land Rovers, Nissan Skylines, a Suzuki Cappuccino and even a tow truck to name a few."
To find out if your vehicle meets the emissions standards required for the ULEZ, visit tfl.gov.uk/modes/driving/check-your-vehicle-35896.