Over 70 years after the Land Rover badge was placed on what was to become one of the most iconic vehicles around the world, the long line of Series and Defender models has finally had an all-new successor.
Replacing the ladder on frame chassis that has been the basis of the workaday Land Rover for decades, and in many users' perceptions the source of such vehicles' robustness, is now a new aluminium monocoque chassis. Using 95% new architecture and building on the lessons already learnt in developing the Discovery and Range Rover, this is claimed to be Land Rover's stiffest body structure ever made.
It underpins a vehicle which by silhouette remains largely true to the Series and Defender identity, but is otherwise a thoroughly new design. LED lights front and rear adorn all new panels and plastic bumpers, while inside there is enough equipment to leave an old Land Rover owner speechless.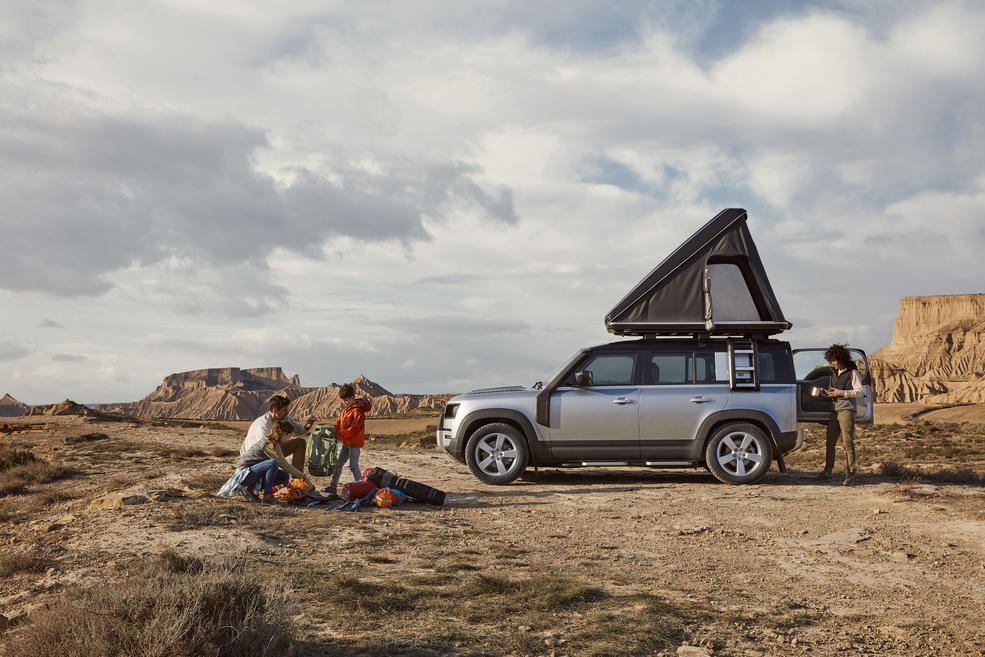 Heated electric seats, heated windscreen, even lane-keep assist and intelligent park assist are all standard even on the steel-wheel wearing base model. Pricing for the 110 starts at £45,240, up to £48,695 for the S that adds a centre console, 19" alloy wheels, interactive driver display and more. The base engine option is a 200bhp 2.0 litre diesel, with a 240bhp version available for around £3000 extra. Petrol options start at £48,295 for a 300bhp 2.0 litre and reach £78,800 for the top-of-the-line 3.0 litre straight six – a brand new engine – with mild-hybrid technology. A full PHEV model is due next year. All the models take on the new D200 to P400 nomenclature that will be already familiar to customers of JLR products.
Is it still a Land Rover?
In practical terms it looks promising. The short wheelbase 90 will seat six, while the 110 offers three seating options; five, six, and five plus two. The towing capacity is 3.5 tonnes, about as much as the outgoing model. Land Rover is also keen to point out their larger than ever accessory range, much of which is rationalised into packages: The Explorer, Adventure, Country and Urban. Things like remote-controlled winches and roof tents will be available.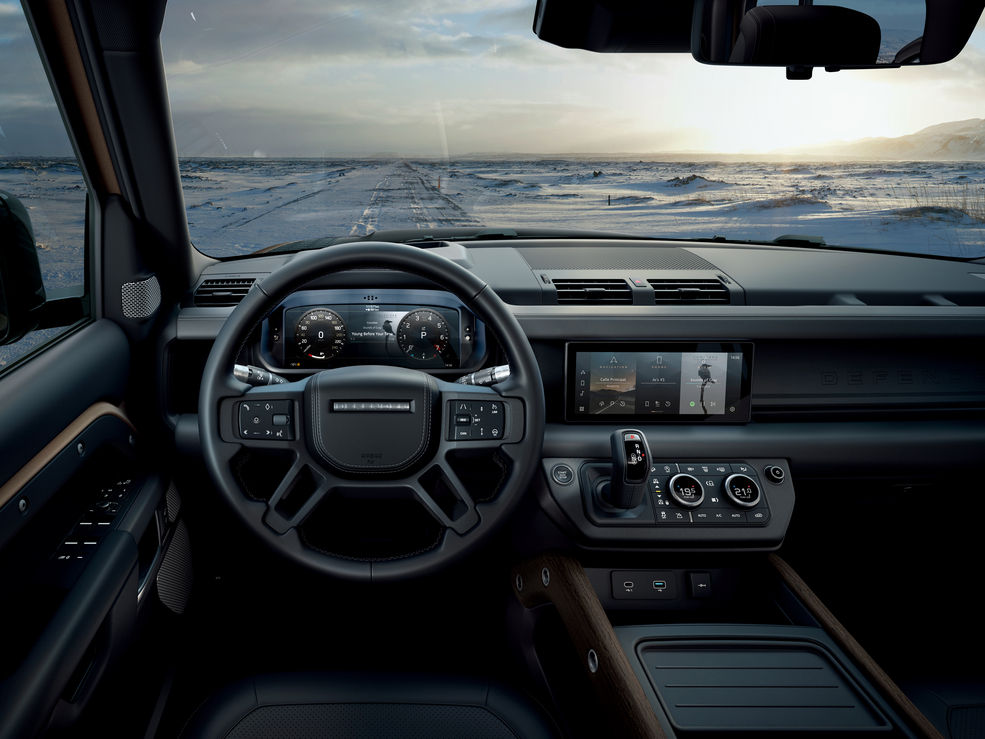 Off road is where the sceptics will focus. Land Rover's much touted Terrain Response features here and will help control full-time four-wheel-drive and its central differential; a rear dif-lock is optional. An impressive claimed ground clearance of 291mm and approach, departure, breakover angles of 38, 28, 40 degrees respectively for the 110 are noteworthy. The 90 retains coil springs at each corner, except for the six- cylinder P400, while the 110 features air suspension similar to Land Rover's other models. The only transmission option is an automatic with two-speed transfer box.