The International Mini Meeting (IMM) returns to England for the first time in five years on August 8-11, with representatives from a whopping 46 countries travelling to Washingpool Farm near Bristol for a mammoth celebration that will coincide with Mini's 60th birthday. To help set the mood, MINI Classic is staging its own mammoth road trip to the event beginning from the Greek capital of Athens.
A classic Rover Mini Cabriolet and a first-generation R50 MINI Cooper were specially styled for the long-distance trip across Europe by street artist CHEBA, who lives in Bristol. Both have been decorated in a brightly coloured patchwork pattern that even extends to the Cabriolet's fabric roof.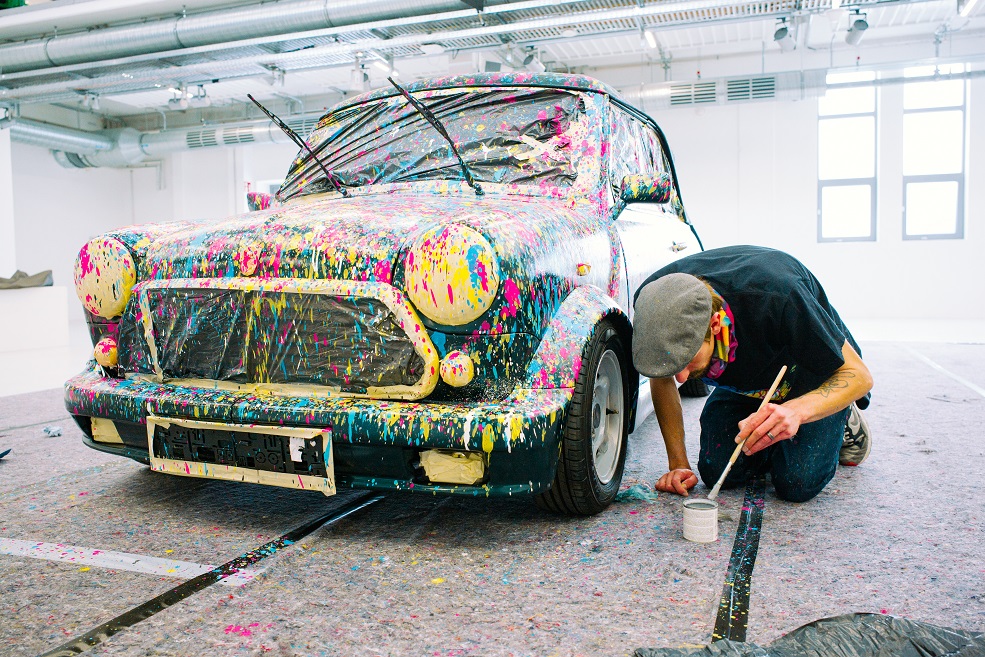 The starting point of Greece was partially inspired by the original Mini's inventor, Sir Alec Issigonis, who had Greek, British and German roots. The trip began in Athens on July 25, passing through a total of 10 European countries en route, with stops in Thessaloniki, Sofia, Belgrade, Bratislava, Budapest, Vienna, Prague, Dresden, Leipzig, Wolfsburg, Rotterdam and Oxford before the final stretch to Bristol. Along the way, the cars were set to join local Mini clubs and meet up with fans of other cult cars. In Leipzig, for example, a meeting was organised with Trabant fans.
The IMM has been held annually since 1978. This year is expected to attract a bumper turn-out, with attractions including rare Minis, a huge trade area, fun competitions, leisure activities, local excursions, live music and a real party atmosphere. Tickets are still available for the entire weekend, or for the Mini 60 celebrations on the Sunday only. See www.imm2019.co.uk for more details.