Keen to cash in on the history of one of the most iconic sporting cars of the 'Sixties, Rover officially reintroduced the Mini Cooper in 1990, this time with a host of updates and revisions that made the car either more practical or less pure depending on your viewpoint.
A 61bhp 1275cc A Series engine provided fizzy, eager propulsion – an engine that gained fuel injection to meet tightening emissions standards. Bigger wheels, bigger brakes, a bigger fuel tank, rubber cone suspension… the list of upgrades over the original Cooper is substantial. Many marque purists may collectively dismiss the Rover Mini Cooper on principle, but in the real world, the car remains one of the most usable – and still relatively attainable – classic Mini options on the market.
'Relatively' is a key word here because, put quite simply, all Mini values are strong. The car's huge enthusiast base has driven prices into the stratosphere over the past decade or so; even the most unloved examples can command surprisingly lofty sums. The good news is that a Rover-era Cooper is the most cost-effective way into a sporting Mini. Early Coopers regularly sell at auction for solid five-figure prices; by contrast, a decent Rover example can be found well below £10,000.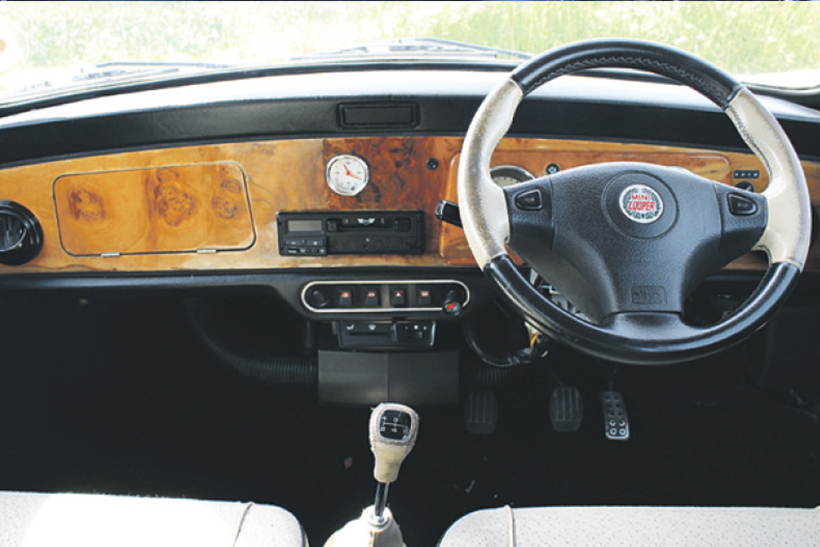 Contrary to popular belief, a standard, well-preserved Rover Mini Cooper is actually a deeply satisfying car to drive. Yes, the ride from that rubber cone suspension is rather bouncy, but if all is well, a 'Nineties Cooper will delight with its tight, accurate steering, keen throttle response and remarkably high grip levels. There's plenty of room for an average-sized driver and the modernized seats are very comfortable indeed.
An original 'Sixties example may well be the purer realisation of John Cooper's sporting vision for Alec Issigonis' masterpiece, but a Rover Cooper is by far the more accessible and practical choice today. Specialist and parts support is unrivalled by almost any other car in the marketplace; Moss Europe stocks everything from British Motor Heritage replacement body panels and subframes to major engine components, plus countless tuning parts and a host of styling upgrades.
Meanwhile Mini Sport also stocks a similar range of parts, while there are countless other specialists out there – be it a simple service or a fullblown restoration, it's unlikely that you'll ever get stuck!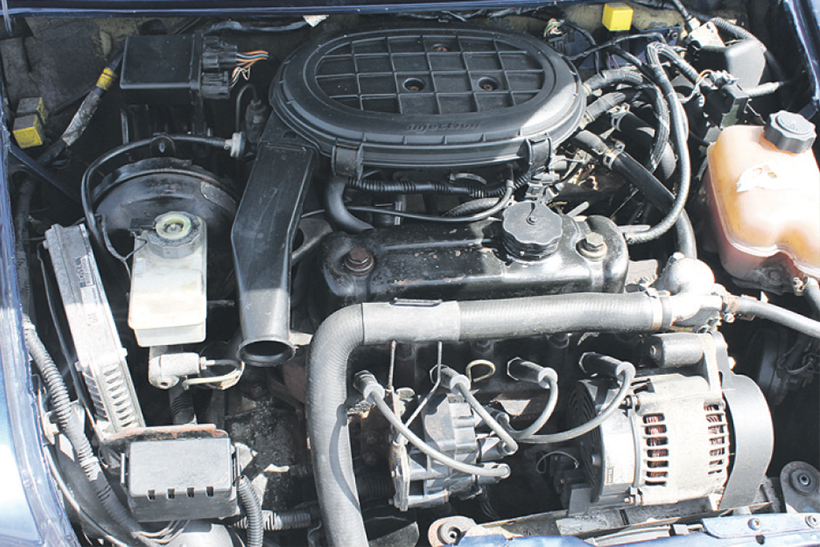 BUYING TIPS
• Just about every panel is known to rust, with hot-spots including the rear subframe, sills (inner and outer) and floors, to name but a few.
• It's also important to pay close attention to the lower door pillars, hinge supports, wing edges, door bottoms and roof gutters.
• The A Series engine is a solid unit that lasts well if well maintained – a full service history from a specialist is a very encouraging sign.
• Brakes aren't likely to present any headaches as long as they've been regularly attended to; discs make a difference, as does a servo, compared to the older Minis.
PRICES
Rover Mini Cooper – from £2250 (condition 3) to £8500 (condition 1)
See more CLASSIC CAR BUYER'S GUIDES