Some cars defy their humble origins, escaping the cheap end of the mass market they were designed for and achieving impressive prices today.
Ford Cortina Mk1 (1962-1966)
The Cortina was designed to sell in large numbers to families, while its utterly conventional mechanical specification and generous proportions saw it appealing to fleet buyers too. Available with first an 1198cc engine and from January 1963 with a larger 1498cc option, customers could choose from two or four door saloons or an estate.
It is hard to believe now, but when Ford launched the Cortina in 1962 its biggest rival in the UK was the Morris 1100 from BMC. Those two rivals moved further apart on the new car market throughout the 1960s, but in price terms there has only been one winner – whereas you can pick up a top notch ADO16 even in its most desirable MG guise for well under £10k, the current Fordmania has seen prices of even mundane spec Mk1 Cortinas and Escorts go through the roof. The Mk1 Cortina prices actually show quite a wide spread – two door models inflate the overall prices with their added motorsport potential – but average asking prices are currently a heady £20,524, with a range from project cars at £9000 to minters at £40k. And if you think that is high, it has dropped from a spike in February that saw average prices reach £34,568, so why not look on the bright side…?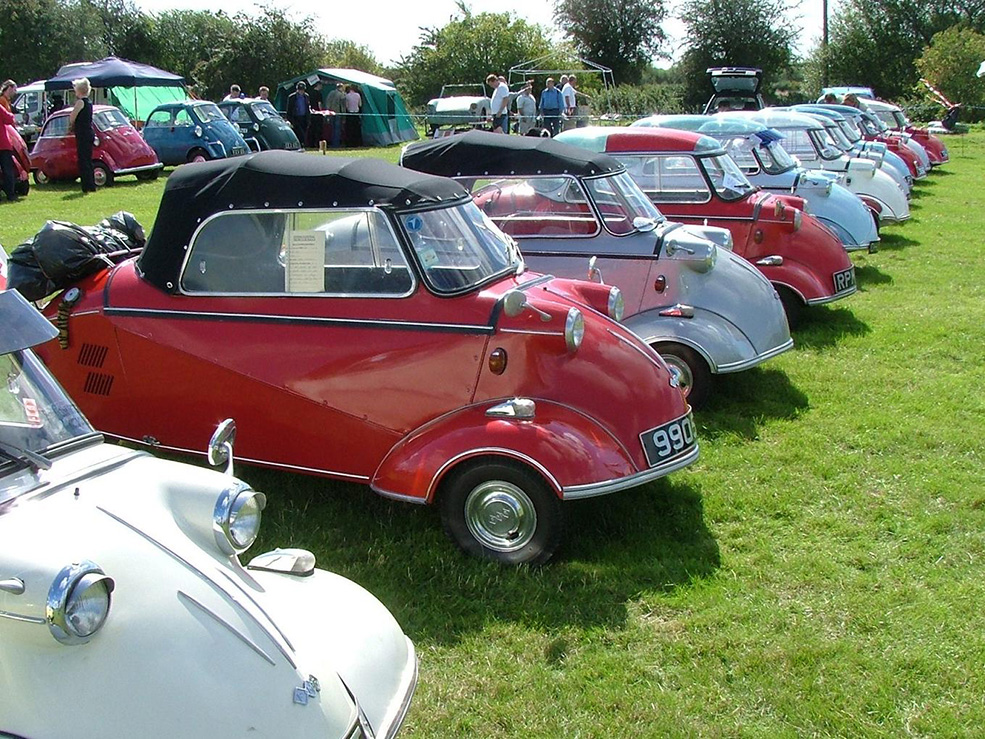 Messerschmitt KR200 (1955-1964)
The Messerschmitt KR175 (for Kabinroller or 'scooter with a cabin') was a bubble car developed originally from a Fend Flitzer invalid carriage. The KR200 that replaced it in 1955 was extensively redesigned, and could manage nearly 60mph from its 10Ps, 191cc Fichtel and Sachs two-stroke, single cylinder, air-cooled engine. Theoretically it could do this in either direction – the four forward gears were complemented by four in reverse as the direction of engine rotation was simply reversed to go backwards.
Then again, nothing about the Messerschmitt is conventional, from the tandem seating to bicycle style handlebars rather than a steering wheel. The biggest surprise though is that this tiny package actually handles pretty well thanks to a streamline shape, low centre of gravity and direct steering.
However, it has long since left its bubble car economy roots behind it. Prices can be unpredictable given that there are never many for sale at any one time, sometimes even none at all. However, there is no substitute for novelty and cutesy good looks on the classic scene and you'll need to budget a heavyweight £26,000 or more today if you want a good one.
Mini Mk1 (1959-1967)
The Mini may have been designed to offer buyers a proper four-seater for the same price they were being asked for under-engineered and underwhelming bubble cars, but there is no denying it was still pretty basic. The thing that made it stand head and shoulders above anything else in the same price bracket was that a Mini was actually a thrilling car to drive. Power from the 848cc engine wasn't awesome, but you'd never be able to convince drivers of that as they hooned about at full pelt in a car that seemed umbilically attached to the road.
It was a practical beast too, with superb packaging providing seating for four adults despite the tiny footprint. Once the public had overcome their suspicion and sales had taken off, there was also a steady supply of used cars for teenagers to cut their driving teeth on. Even as late as the 1980s you could still pick up a Mk1 Mini for peanuts. It is perhaps because so many of us did just that that prices have now gone through the roof, fueled by a heady mix of nostalgia and greater affluence across a generation.
The rise in prices started almost as soon as the Mini ended production in 2001, and it has shown little sign of abating since. You now have to fork out an average of £20,172, with a spread of prices from £13,950 to £29,995. And if you think this price bubble may burst any time soon, think again. Three years ago you could have knocked £5000 off all those prices, and people were saying even then that things were getting crazy. Nostalgia does not come cheap.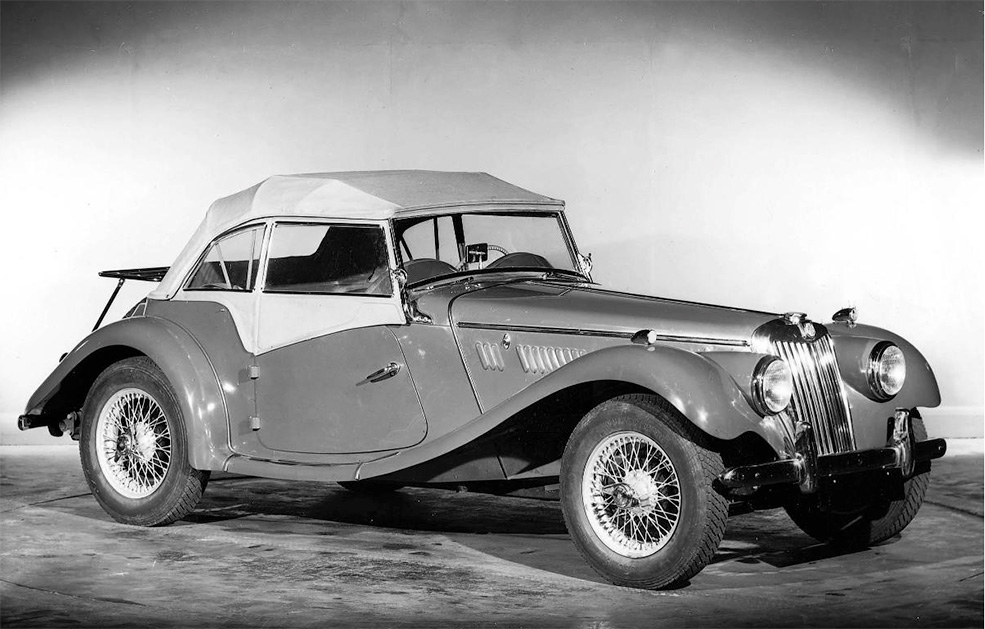 MG TF (1953-1955)
MG only produced their TF because BMC boss Leonard Lord wouldn't let them build the MGA – he'd just signed a deal with Healey to build the Austin-Healey 100 and didn't want the competition. The MG team at Abingdon did the best they could with an antiquated design and no development money, but the buying public were not fooled. And who could blame them – it would have taken more than some faired-in headlights, a lowered bonnet and a slightly les upright radiator grille to convince them that this was in any way comparable to the Triumph TR2.
And so the TF was an embarrassment to MG and a poor seller. Between October 1953 and April 1955 it sold fewer than 10,000 units in both 1250cc and 1466cc guises. However, a car that is derided when new very often gets assessed with different eyes on the classic car scene and the very things that made the TF such an embarrassment when new – the pre-war styling, the primitive driving experience and all the rest – are exactly what the classic connoisseur prizes most. As a result, the TF has had the last laugh and is now the most valuable of all the T-Types.
How valuable? Well, prices may have remained fairly flat for the last few years despite the occasional chancer doing their best to push them to £40,000 and above, but they are still averaging £26,131, with a range from £19,995-£29,950.