With an evocative legacy stretching back to the 1954 'Gullwing', Mercedes' SL nameplate has always carried a premium. Are there any bargains to be had?
MERCEDES-BENZ 300SL 'GULLWING' (1954-1957)
A racing car for the road: that was the remit of the 300SL 'Gullwing', a car which brought wild styling, world-first mechanical fuel injection and vertically hinged doors to the lucky Americans who could afford it. Well aware of the racing heritage of the W194 series at the 24 Hours of Le Mans, Bern-Bremgarten, the Eifelrennen at Nürburgring, and Mexico's Carrera Panamericana, importer Max Hoffman badgered Mercedes-Benz to create a flagship sports car; in 1954, the W198 series was born.
Its styling was an instant hit, inspiring the cheaper four cylinder 190 SL boulevardier of 1955 and the 1957 SL roadster, which carried on the 300 SL line until 1963. These three models quickly defined the boundaries of the SL ('Sportlich-Leicht', translated as Sport Lightweight) range: it could be a glamorous luxury drop top, or an outright performance car, depending on specification.
300SL Gullwings, due to limited production numbers, are now seven figure classic cars, with roadsters fetching similar sums. We found three 'Gullwings' in Germany via Classic Driver, priced at between £1.17 and 1.37 million; Cheshire Classic Cars' example was listed for £1,150,000.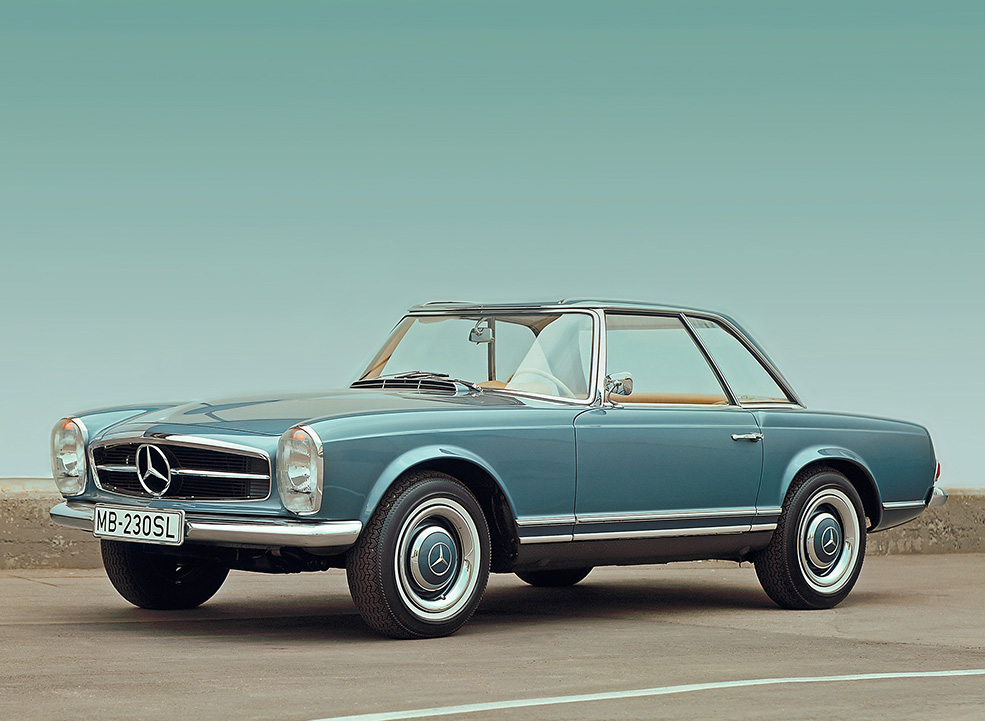 W113 'Pagoda' (1963-1971)
The W198 300 SL and W121 190 SL were replaced wholesale in 1963 with the Paul Bracq-designed 'Pagoda' W113 so named because of its distinctive hardtop. While it turned wheels in anger on rally stages, motorsport was otherwise off the menu. The W113 tempered the 190 SL's weak performance against the 300 SL's prohibitive cost; with a rigid safety cell, radial tyres, and a range of 2.3, 2.5 and 2.8-litre fuel-injected six-cylinder engines, the (slightly) less well-heeled could at last park an SL on their drive.
Price aggregator The Market tracked the sale of 341 W113s offered for sale by enthusiasts, dealers and auction houses since September 2014; asking prices ranged between £106,242 and £140,000.
With values currently rising at around 10 per cent year on year, the only five figure way route into W113 ownership is to buy a project. Parts and specialists abound – but the cost of thorough restoration far outweighs a W113's residual value.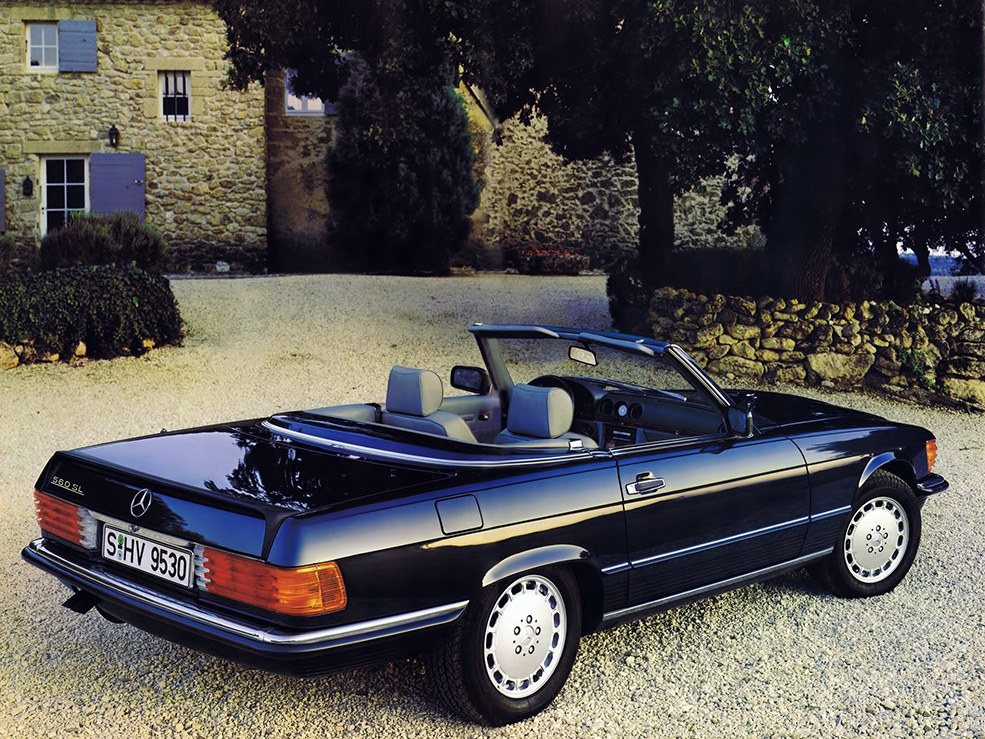 R107 (1972-1989)
The Seventies asked more of the SL range. Demands for more equipment added weight and complexity: the R107 became the first SL to offer buyers a V8 engine along side a pair of straight-six powerplants. Those tired of keeping a hard top in their garage could also opt for a fixed roof SL in the form of the SLC (C107); appearances in TV series Dallas and success in the World Rally Championship did much to foster the SL's legacy.
A long production run depressed R107 values in the early Noughties; the third-generation SL was a cost-effective classic car for those who could afford the fuel bills. As far as The Market's data is concerned, asking prices for the R107 are rising quickly. Number crunching showed values rise by 54.6 per cent compared to last year: those who bought into the R107 range last year can expect a handsome return on their investment for the best straight-six and V8 cars. From a pool of 946 R107s recorded since September 2014, expect to pay between £26,990 and £45,000 to take one home.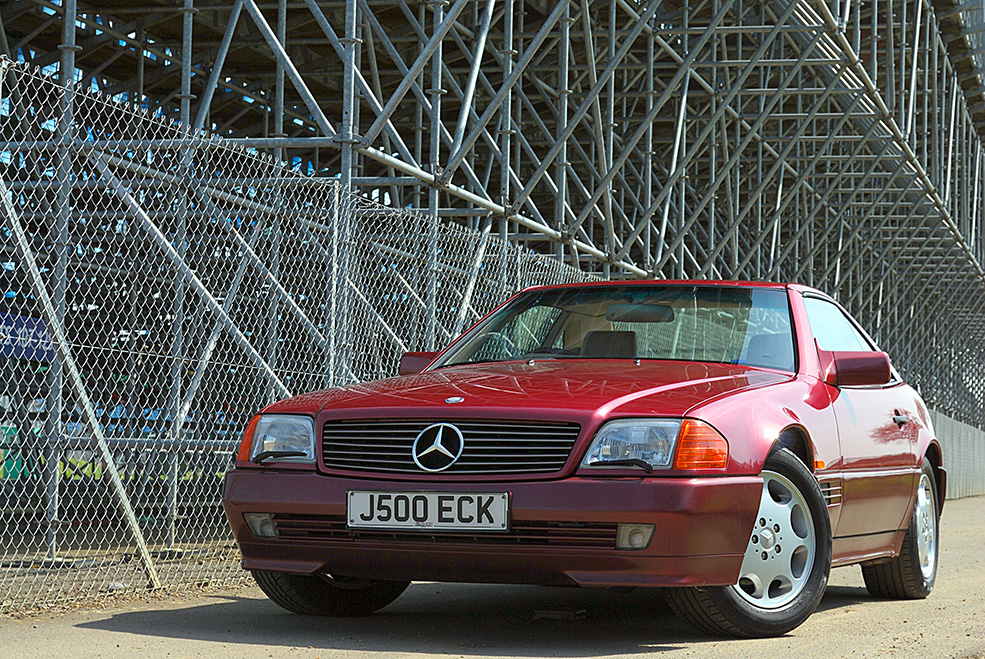 R129 (1989-2002)
Based heavily on the W124 saloon, the squat, square jawed R129 furthered the SL's safety pedigree; fitted with an active roll bar (which activated if accelerometers detected the car had turned turtle), the R129 kept Clint Eastwood and Charlie Sheen safe in The Rookie by performing as intended.
Engine choices blossomed for R129 buyers; straight six, V8 and V12 options were available. Depending on mileage, electrics and specification, R129 SLs remain the most affordable of the breed: 1382 cars later, The Market reckons on between £8995 and £21,995 to make one yours.