Toyota's Land Cruiser has reached an impressive new landmark, with the 10 millionth example rolling out of the factory at the end of August. Tracing its roots back to the 'BJ Jeep' of 1951, the Land Cruiser has since cemented a reputation as a dependable, go-anywhere 4×4, as opposed to the fashion-led SUVs now offered by rivals.
The Land Cruiser is Toyota's longest running series of models, having been on sale for 68 continuous years. The story began in 1950 when Toyota was commissioned to build four-wheel-drive trucks similar to the Willys Jeep for the U.S. military to use in the Korean War. In 1951, Toyota presented a BJ prototype to the National Police Reserve (NPR), but the contract was awarded to Mitsubishi.
Undeterred, Toyota drove the next generation of prototype to the summit of Mount Atago and the sixth station on Mount Fuji – a first for any car. Impressed, the NPR swapped Mitsubishi for Toyota as its official vehicle supplier. Proper series production began in 1953, with the 'BJ Jeep' tag dropped in favour of the Land Cruiser name the following year.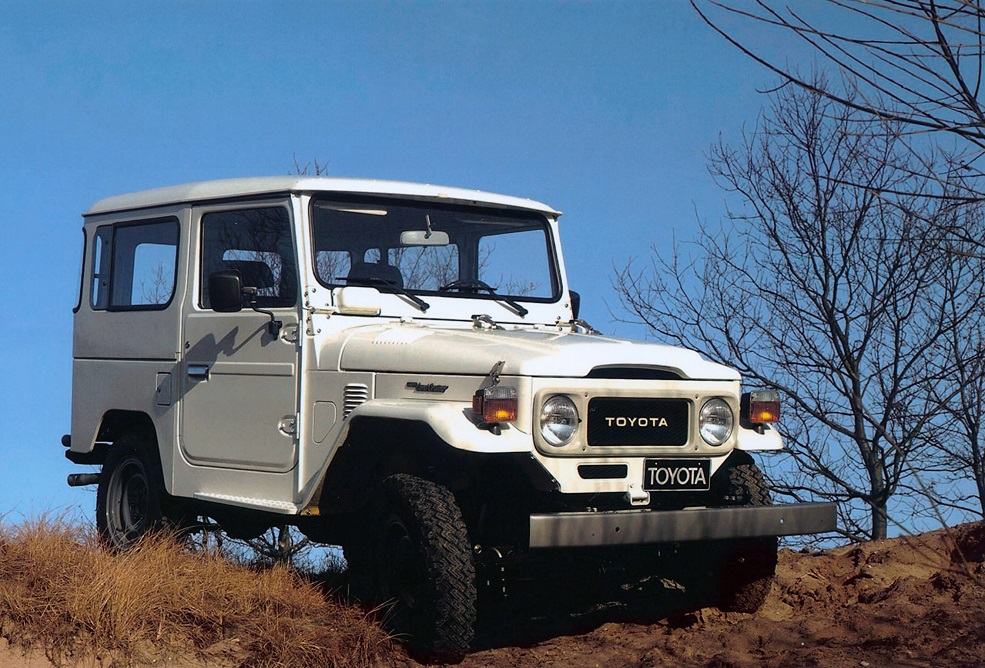 Subsequent models amongst the many different guises included the J20, J40 and J70 series. The J40 is especially iconic, with many still in widespread use despite being up to 59 years old. Today, Toyota now sells Land Cruisers in around 170 different countries, with the Middle East by far its biggest market.
The milestone news comes on the tail of Toyota unveiling a new-but-old Land Cruiser for the South African market. Based on the 35-year-old J70 platform, the Land Cruiser Namib is a crew-cab pick-up that takes its name from South Africa's notorious Namib desert.
Fitted with a 202bhp 4.5-litre turbocharged diesel V8 that delivers a substantial 317lb.ft of torque, it features uprated off-road-spec suspension, ABS and chunkier tyres, as well as a nudge bar, headlight protectors, LED spotlights, an integrated tow bar, heavy duty front and rear steel bumpers, a snorkel and a protective bed skin. Despite the '80s appearance, you also get built-in navigation, Bluetooth, an air-conditioned glovebox and modern anti-theft systems, all unavailable on the model at launch.
As Suzuki's new Jimny and the furore surrounding land Rover's new Defender illustrate, retro off-roaders are big news and the Namib could have been popular on these shores. Sadly, that's not going to happen, as the Namib's considerable 300g/km emissions render it unsuitable for the European market. Nevertheless, those in South Africa will be able to purchase one for 893,600 Rand – approximately £49,000.