There are rallies and there are endurance rallies… and then there's the Trans-Himalayan Adventure. Organised by international rallying specialists Rally Round, the 5540km journey took 15 cars and their crews on a 21-day odyssey from Chengdu in China through Tibet and into Nepal.
The participants made history by being the first Westerners to drive their own cars up and over the Himalayas, with any political considerations only adding to the drama of the terrain, altitude and elements. "This is now the toughest rally there is" entrant Mark Seymour said at the gala dinner held in Kathmandu. "Having done the Peking to Paris Rally, I can tell you this is the most epic adventure out there." Crews experienced altitudes of up to 5600m and extremes of temperature from -22° to 43°.
The cars involved ranged from a 1925 Bentley Super Sports to a 2014 Defender, but of the 15 finishers, no less than 11 of the crews were using classic or vintage cars. The Spirit of the Rally award went jointly to Rudi Freidrichs, who used his Defender to tow six crews up the notorious Boulder pass and to Dominic and Rosie Collins in a Mk2 Jaguar. With Rosie a complete novice, having received her first navigating lesson just weeks before the start, she embraced the event to such a degree that she even took a stint behind the wheel.
The Against All Odds award was also split between Mark Robinson and Yvonne Fuller's 1937 Rolls-Royce which experienced many fuelling issues and even ended up in a ditch at one point, plus Philip and Yvonne Haslam's 1954 Jaguar XK120 which nearly ended up sidelined with a suspected fractured chassis but continued to the finish after repairs.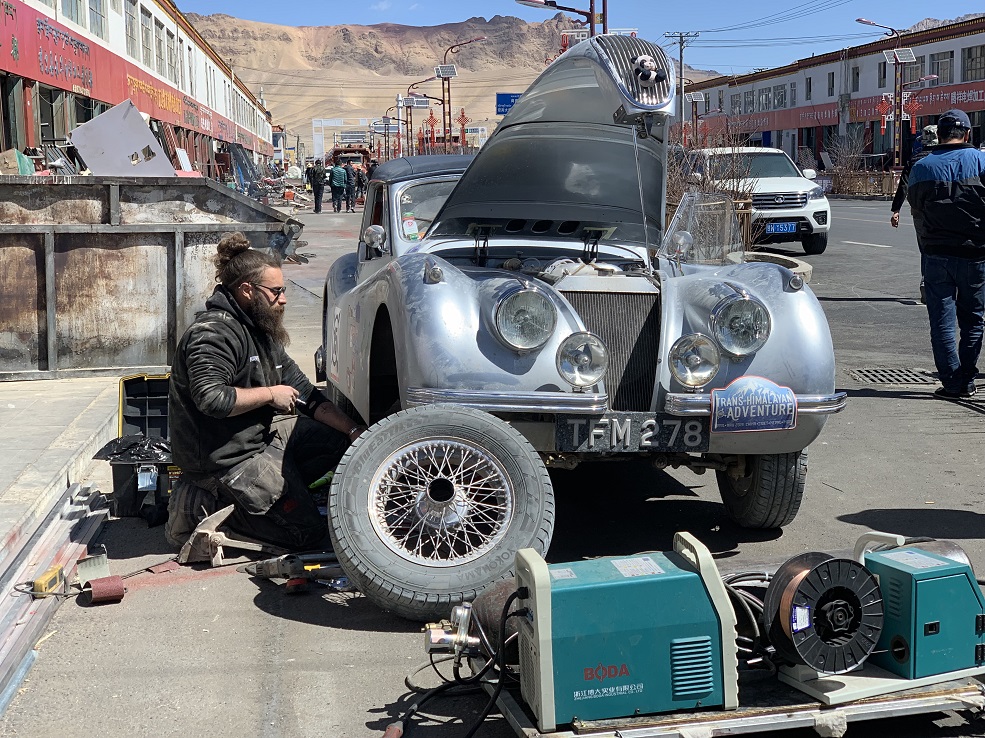 The Rally Round event is also notable for being the closest any driver has come to Everest base camp using their own vehicle. Find out about future events at www.rallyround.co.uk.