The Classic Car Loan Project has added another classic to its growing number of cars; this time it's an Austin 7 Ruby that joins the eight others on offer for 2019.
A 1936 Austin Ruby has been put forward into the 2019 phase of the Classic Car Loan Project which is now entering a third year. The car is privately owned by Edgar Stephens and his father who are long time classic enthusiasts.  Edgar explained that "the Austin Ruby has not been used a great deal recently so it seemed logical to offer the car into the project to encourage the next generation into the older classic scene."
The project offers younger drivers the opportunity to have the car on loan for private use from April next year. The Ruby was checked over by a club officer of the Pre War Austin 7 Club and is being prepared so that the lucky "winner" can enjoy trouble free motoring.
Project manager, Bob Wilkinson, is inviting applications from younger enthusiasts. Applicants must be at least 25 years old with garage facility and an interest in the older classic scene. All aspects of the loan period including insurance and basic care come under an agreement which safeguards all parties. Peter James Insurance Company supports the project and ensures that tailor made insurance cover is in place.
Readers may be interested in the other cars on offer in addition to the Ruby – a 1929 Ford Model A,1934 Morgan, 1934 Austin 7, 1951 Morgan, 1956 Ford Anglia 100E, 1960 Vauxhall Victor, 1968 Morris Minor, 1983 Austin Maestro.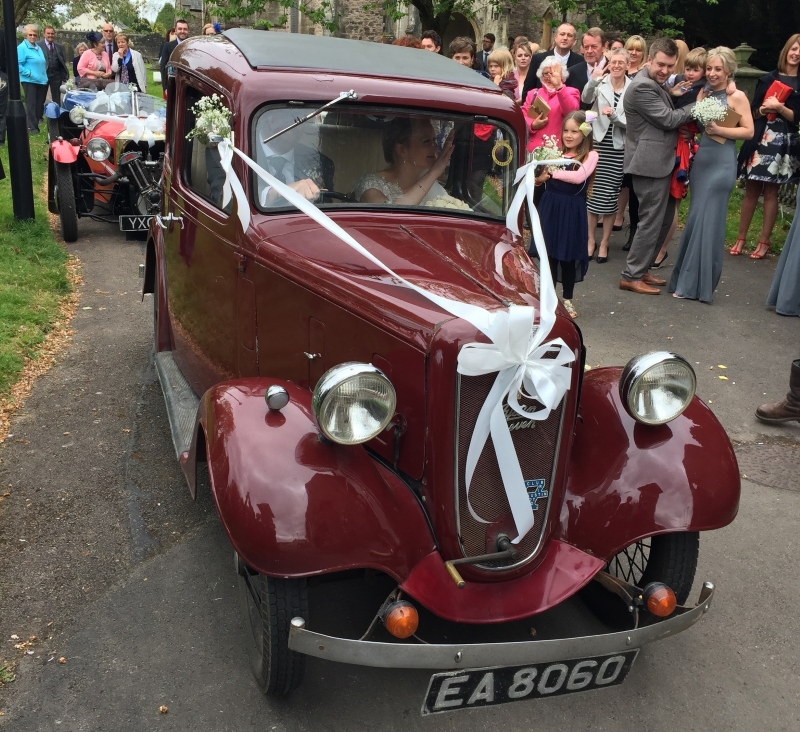 Bob Wilkinson said," This is a generous offer from the Stephens family and a great little car to have in the project. Clubs too are looking to purchase cars with the specific aim of entering this successful project. "
Interested in any of the cars? Contact Bob on bobwilkinson49@hotmail.co.uk or visit www.classiccarloanproject.co.uk.
If you're interested in the project, Bob will be available to talk to at the Lancaster Insurance NEC Classic Motor Show, with Discovery, this Sunday November 11 from 2-3pm on the Peter James Insurance stand.