Forty years ago the seeds were sown for a venture which would change the British car manufacturing landscape forever.
In the Collections Centre at the British Motor Museum, tucked away behind the rows of BMC, BL and Rover prototypes is an unassuming 1979 Honda Prelude. It's unusually well preserved but its significance lies not in its rarity but in what it represents: the car was a gift from Honda to Michael Edwardes on the agreement to build the Honda Ballade at Cowley.
Perhaps an illustration of just how unaware both companies were of the significance of this deal lies in the fact that the Prelude was merely used as internal plant transport. That tentative first step which gave us the Triumph Acclaim however, would set the scene for the UK automotive industry we know today which – JLR aside – is dominated by Japanese makers with Honda since joined by Toyota and Nissan.
Back in the late '70s, a cash-starved BL was desperate for funds to create new models and the need for collaboration with another maker was suggested. It's common practice today but as BL chairman of the time Michael Edwardes points out in his autobiography, this was very much a new idea back then.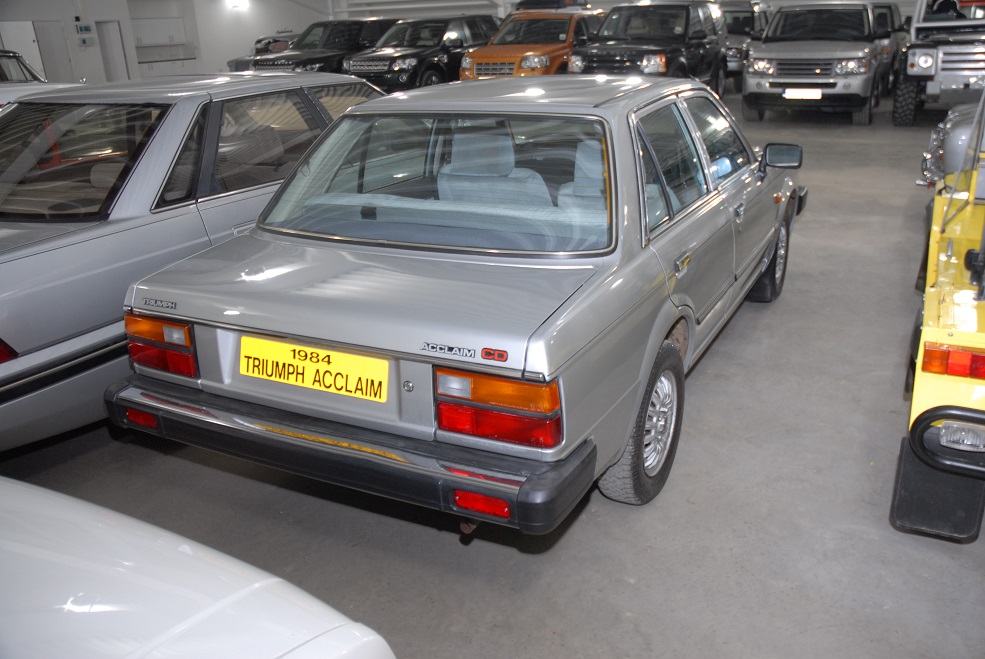 Initial talks were with Renault, which at first sight would have seemed like a natural partner for BL, both firms being effectively state owned. In practice though, the proposed deal turned out to be less than attractive, simply involving BL producing a Renault model for the UK market. Not only would BL be prevented from selling it in Europe but the Renault-badged version of the same car would also be competing against it on the UK market. Renault meanwhile would distribute BL vehicles in Europe – including the Land Rover brand which then as now represented a cherry on the cake. In the end the deal reached a stalemate and was suddenly axed when the papers revealed on April 1, 1978 that Renault had got its 4×4 brand by cutting a deal with American Motors which gave it access to AMC's Jeep.
Shortly afterwards a discussion began with Vauxhall executives surrounding a tie-up with parent firm General Motors, which again looked like a sensible deal: BL had spare plant capacity but was weak in engineering resources, whereas Vauxhall/Opel had the development resources but lacked plant capacity. At a stroke, a suitable deal could keep BL plants profitably busy and give it access to the new models it so badly needed. Indeed, even a merger of the Leyland and Bedford truck making operations was suggested.
A merger was also carefully considered between Chrysler Europe and BL, although with the benefit of hindsight this appears to have been a narrow escape. "We were, thank goodness, pre-empted by Peugeot," writes Edwardes.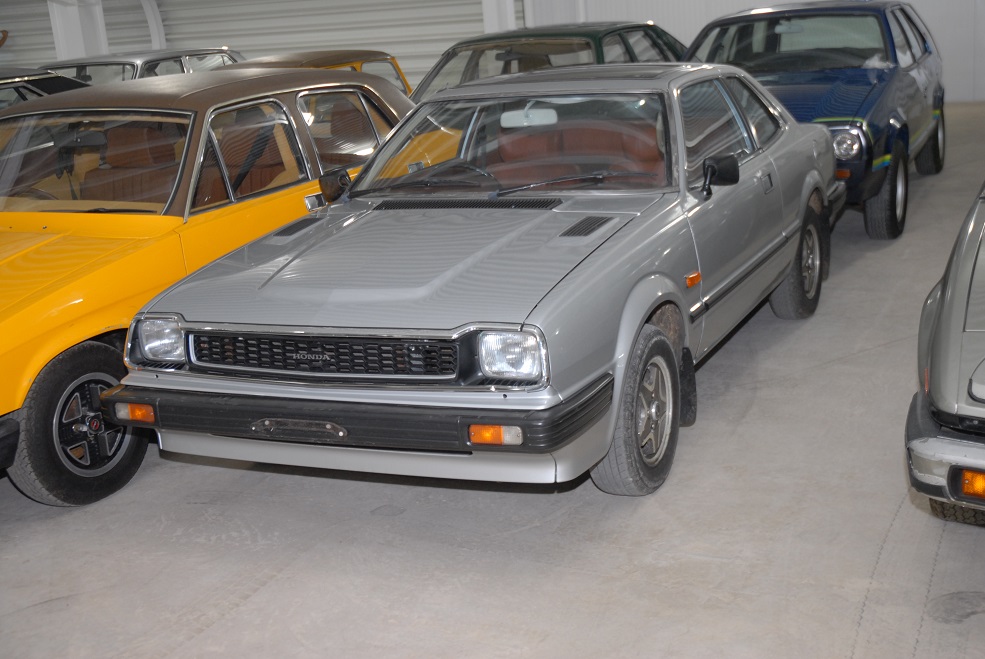 All of this illustrated to the BL Board that a merger with an existing European maker wouldn't fly, given the need for both parties to compete within a single market. The solution then was to turn outside Europe and it was independent research which led to the choice of Honda as a natural partner. Edwardes writes that although the sprawling state-controlled BL with its tangled model range and network of factories was very different from privately-owned Honda with its slim model range and two main plants, the synergies were sensible. Honda for example concentrated on economy cars in the US market which made it complementary to BL's Jaguar XJ. While BL's other half was heavy trucks and buses, Honda's was motorbikes which avoided direct competition and crucially, after tentative enquiries in late 1978, it appeared that Honda was equally open to the idea of collaboration.
Executives of both firms first formally met in October 1978 on neutral ground in San Francisco and matters proceeded swiftly. Discussions began in January 1979, Board approval was given in October 1979 and the agreement was formally signed on Boxing Day in Tokyo. As a measure of Honda's enthusiasm for the tie-up, it had already commissioned costly duplicate tooling for production of the Ballade which would become the Triumph Acclaim.
Just 18 months later, the first Acclaim rolled off the line at Cowley and the deal would eventually result in the development of a range of Rover cars which would last until BMW arrived in 1994. By that time Rover and Honda had a significant partnership including a cross-shareholding and although this was unravelled in short order when  the Bavarians took over, the legacy of that 1979 deal has shaped our manufacturing sector today.