What started as a stop-gap model for post-war Rover became a best-selling phenomenon in its own right. The road to success, though, wasn't easy. Good job it had four-wheel-drive then. Here's the story of Land Rover.
When Land Rover debuted the new Defender in Frankfurt last year, an important feature was silver 110 model that had just arrived from Kazakhstan. Expeditions like this have been part of the Land Rover identity for over half a century. From the very beginning, the Land Rover was destined to prove itself as the car that could do anything. It didn't take long for teams of ambitious explorers to be plotting and running Land Rovers to far corners of the world. This helped establish an unprecedented global reach, but it was more than this. People who lived in the most isolated and rugged parts of the world counted on Land-Rovers in a way they couldn't anything else, while back in the UK farmers were about as fond of them as their dogs, and, unwittingly foreshadowing the modern SUV market, a man on holiday with his family in Anglesey had found the Land-Rover to be just the perfect tool.
A storm is brewing
Rover, like many others, was in a difficult position after the second World War. It had a new side-valve engine in the works but it would take three years for a new model to go alongside it. In an economy that was being squeezed for all the exports it could muster and with competition between marques for steel rations about as hot as the furnaces, Rover's very survival was at stake. Although there was a small Rover planned – the Type M – it didn't pass muster with the export hungry Board of Trade and was consequently axed. Rover, a company that had been brought back to success under the Wilks brothers before the break of war, had a gloomy outlook for the post-war years.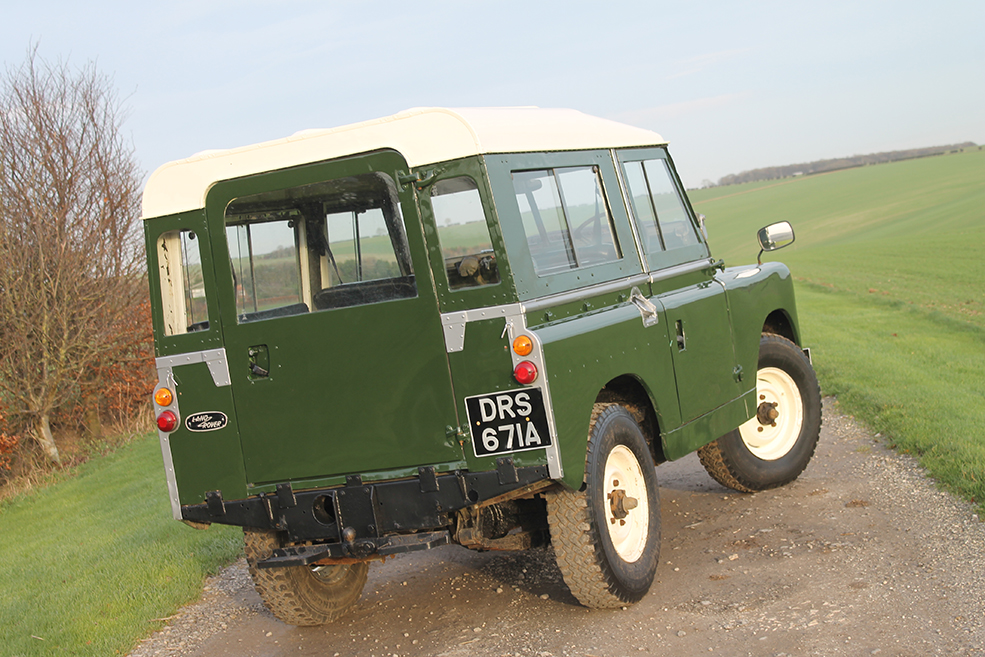 Things didn't seem to be much better in 1947, when Britain was hit with the worst winter of the century and brought much of the country to a standstill. However, the downed trees on Maurice Wilks' driveway would provide an opportunity that gave the storm of '47 a special silver lining. He bought himself a Willys Jeep, a US army vehicle left over from the war, and towed these trees away. Once that was done, he also realised the Jeep was quite handy for doing the shopping in the poor weather. When better weather came about, the rest of the family hopped in and off they went to Angelsey. When his brother, the general manager of Rover Spencer Wilks, joined him at his holiday home on the beaches of Red Dwarf Bay one weekend, the two realised that there would be nothing to replace the Jeep. Unless, that is, Rover made its own version.
A different Rover
The legend goes that a sketch of the new vehicle was made right there in the Welsh sands. It certainly was put into production quickly, gaining board approval later that year and simple pre-production models were developed almost immediately. Project J, as it was called, essentially tore apart a Willys Jeep and replaced key mechanicals with Rover parts. In went a 1389cc Rover 10 engine, while at the back a Rover axle was installed supported with new leaf springs. The creation looked promising, and so the Rover team continued with development until there was a finished model ready for the 1948 motor show season. It was beautifully simple and Rover engineers had been clever to keep the production demands down to an absolute minimum. Very few parts were sourced externally, body panels were shaped over wooden formers rather than by third party pressing companies, and there was extensive use of readily available aluminium. This not only kept costs down but was part of the lightening quick release to market. Rover wasn't beholden to pressing companies with queues out the door and not even that exposed to steel constraints.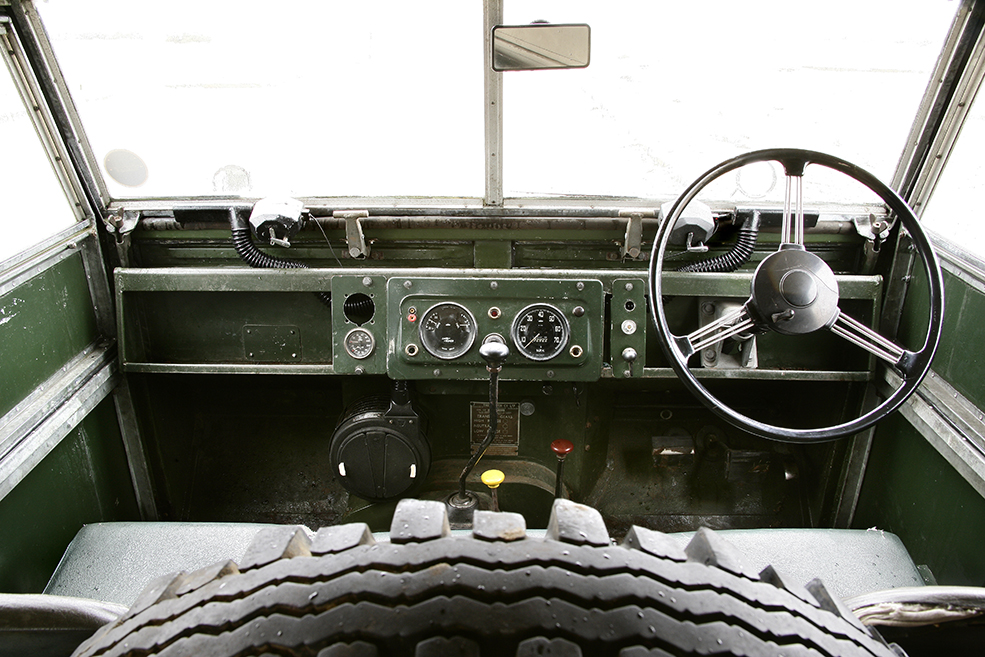 Holy Cripps
The Land-Rover made its debut at the Amsterdam Motor Show in 1948, a sign of Rover's hopes for the new model's appeal to export markets. Although Rover had broken the widely understood rule that makers should focus on as few models as possible, it was the unusual Land-Rover that the firm could pin its hopes on to provide them some foreign income. Stafford Cripps, President of the Board of Trade and pretty much the overseer of Britain's post-war car industry, had given the curious Jeep-like vehicle a hall pass. He liked it, particularly for its double role as a farmer's helper at a time when agriculture was another industry needing special attention. Already it had proven itself to one important person that it was a highly versatile and useful vehicle.
In 1948 it proved itself to many more. Rover had planned to build 100 a week, but within a couple of months demand had pushed production up to 500 a week. In 1949, Land-Rovers were going to nearly seventy countries around the world and production was nearly outpacing the mainstay Rover P3. In 1950 production doubled to 1000 a week, and by the end of the year Rover chairman E Ransom Harrison was advising shareholders that the Land-Rover had the potential to exceed Rover's total car output.
It was a runaway success but this caused some problems for Rover. One was simply production capacity, although some of this had been mitigated by sending cars in kit form, something which also helped circumnavigate the import tariffs which were often exceptionally steep at the time. Another problem was that the Land-Rover was a bit too simple in some areas, having never enjoyed the fruits of a lengthy and detailed development programme. So, in 1950 a part-time four-wheel-drive system replaced the strange full-time, freewheeling front-drive system, while a revised gearbox streamlined it more towards the Rover P4. In 1951, a more appropriate engine was fitted. Replacing the albeit sophisticated engine drawn from the P3 was a new unit which was heavily modified to suit the Land-Rover's purpose. A large bore 1997cc engine was developed which brought up torque a massive 20% and at lower revs. Rover, still unsure about exactly where this lucrative market they'd stumbled upon was going, took a couple of years to think about how to develop the model and its design. Ultimately the so-called Road Rover, a large estate car based on a P4, wasn't pursued, although the fundamental concept would return to mind with the Range Rover much later. For 1953, Rover extended the Land-Rover's wheelbase by 6" to 86", and simultaneously introduced a new 107" model. Again, in 1956, the wheelbases were extended, now to 88" and 109", and a new diesel engine was introduced. This would remain the format for decades to come.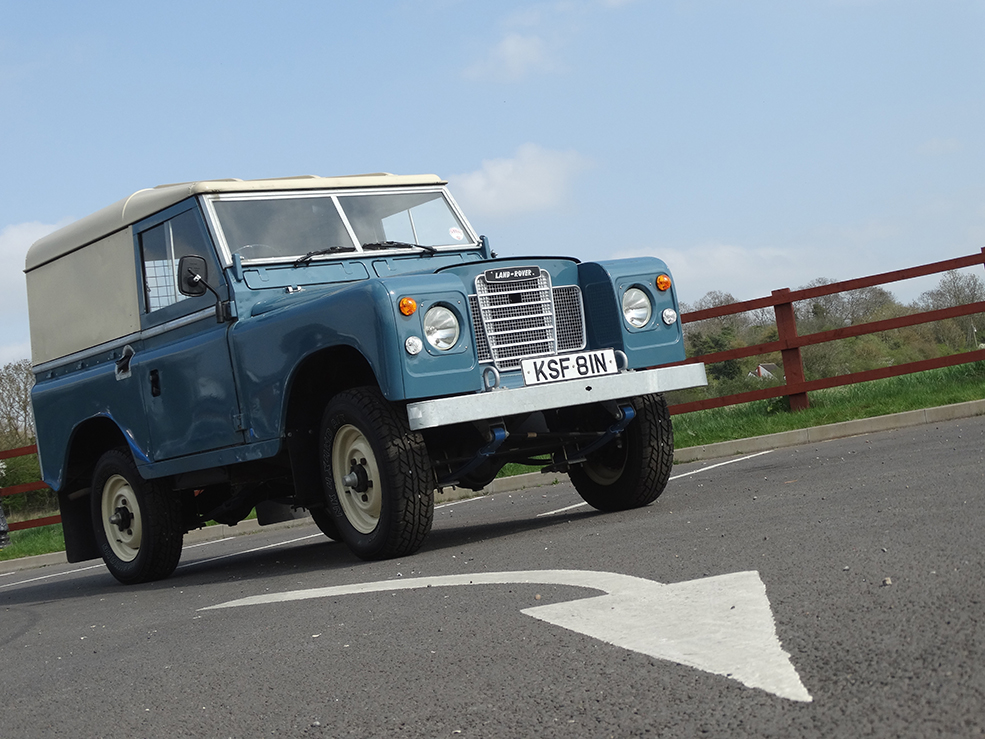 More Rover
This was the blueprint to the Land-Rover but there was something still left for it to become immediately recognisable as the iconic Land Rover we know and love today. That sketch in the sand was finally about to be given some detail on paper. The man to do it was David Bache. He was perfectly placed to do this, having already been behind the restyled lines of the Rover 75 range. He had learned that Rover wanted conservative, refined style to be reflected in all their vehicles, now including the increasingly popular Land-Rover.
The resulting 1958 Series II Land-Rover was more like what would have been if Rover had had time to develop it in good time. Neatly integrated sills brought the profile lower to the ground and more rounded wheel-arches gave it a much more civilised look. The most distinctive new feature, though, was the rounded waistline that folded around the new, wider Series II. Underneath, it was more than just a wider track (up 1.5" to 51.5"). Softer springs and new shock absorbers were part of a revised suspension setup that didn't need to apologise for its agricultural roots nearly as much as the original.
Rover was onto a real winner, and none too late because competition was heating up. Over in Japan, Toyota had developed their own Jeep-offspring, the Land-Cruiser, and even back home Austin introduced the Gipsy in direct competition. However, the new Land-Rover Series II was good enough to maintain its market leading position and continued to be Rover's best-selling product, despite the hugely successful Rover P5 having also been introduced in 1958. While the Land-Cruiser would slowly steal some crucial market share away from Solihull, by 1960 it was plain that at least the home-grown Austin Gypsy was defeated.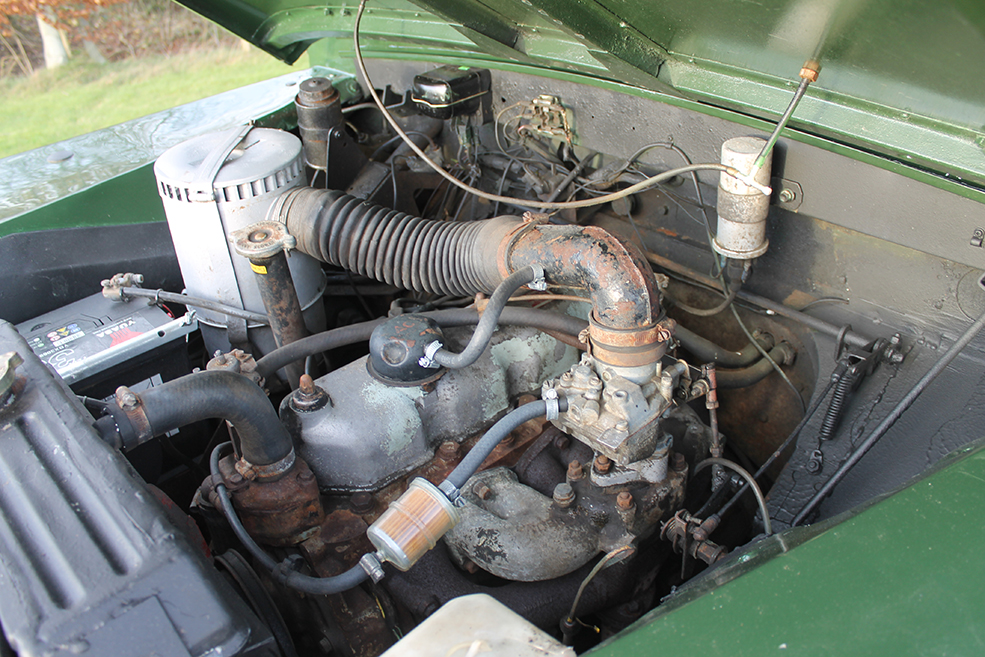 Specialist Vehicles
Development of the Land-Rover slowed after this. It was telling that many export models had to be fitted with extras by third party companies, particularly heaters for the Canadian market. Through the 1960s, Rover focussed on its new P6 and was working on a replacement of the P5, and, as the British car industry began to stumble over years of contraction, it was easy to leave the easy-winner Land-Rover to its own devices. However, the farmer's friend wasn't entirely forgotten. The new head of market research at Land-Rover, Graham Bannock, had undertaken a tour of the world to fully understand what his product was all about. He gathered that the Land-Rover had taken around 20 per cent of the light 4×4 market and that the best way to grow further was to attack the leisure market. Ironically, since the days of Maurice Wilks taking his Jeep on holiday, there hadn't been much product development in this area. This is where Rover's chief engineer of new vehicle projects, Spen King, stepped in. It was clear from the success of the Jeep Wagoneer in America that a comfortable, practical 4×4 was not only in demand but increasingly so.
Then, in 1966, Rover was bought by Leyland and, in 1968, that company then formed with BMC to make British Leyland. Rover, along with Land-Rover, found itself grouped together in the specialist vehicles division of this behemoth company with Triumph and Jaguar. In 1967 there had been a Series IIA Land-Rover introduced with a few detail changes, while a 2.6-litre six-cylinder petrol engine was made available. Through the 1970s, Land-Rover product development was stepped up, not just including the introduction of the new Range Rover, and so did the British Leyland-isation of the brand. It took a while, but by the mid-1970s Land-Rover brochures were plastered in BL logos and, while this wasn't a bad thing in itself, the disastrous state of this parent company wasn't doing Land-Rover any good. The continued success of the latest Series III Land-Rover and the all-new Range Rover probably saved the company from the worst of the turmoil. The famous Ryder Report, a road map for the recovery of British Leyland, had recommended that the now iconic brand be given more independence. While much of the report was scrapped or revised, this bit stayed. In 1978, the Land-Rover division became Land Rover Ltd, a company distanced from the specialist cars division but still under the BL umbrella.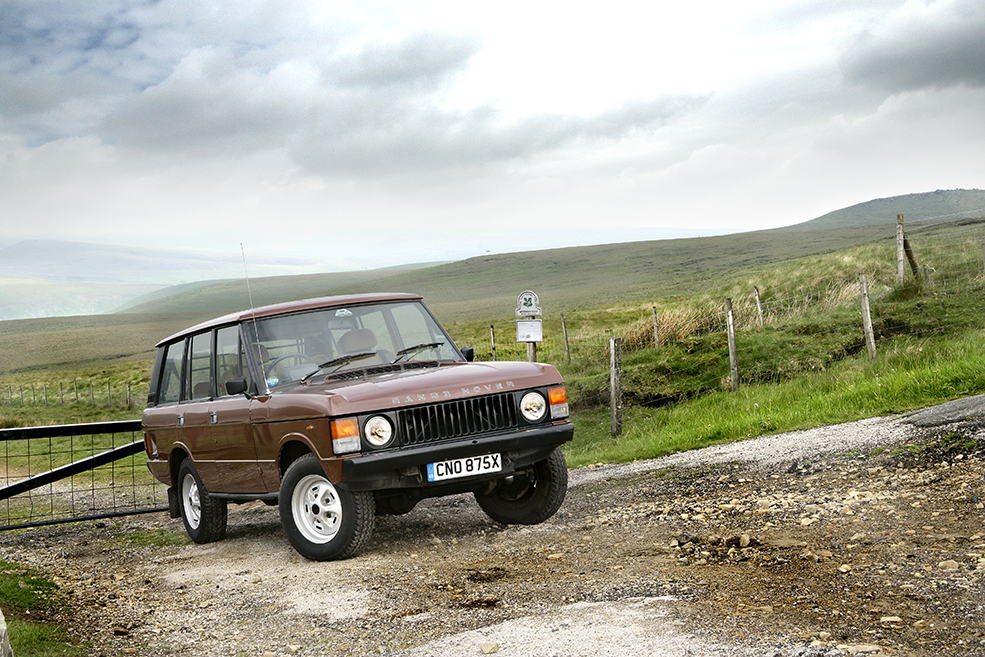 Chugging along
The Series III and the Range Rover were good, but Land Rover was still in trouble. Despite government support packages, £30 million in 1978 and £250 million in 1981, it was losing grip on the foreign markets it had kept a hold of for so long. The Series III was a good evolution of the classic Land Rover, featuring a new interior with much improved switchgear and trim, as well as an all-synchromesh gearbox, but competitors like Toyota were scooping up sales where they had the decisive advantage in geography, currency, and reliability. A strong riposte was the Stage 1 V8, introduced in 1980 and named after the first stage of government funding, and then in 1981 the four-cylinder engines received five main bearings instead of three, while a response to the increasing popularity of licenced copies from the likes of Santana was special permission granted to Land Rover dealers around the world allowing them to fit whatever engines they thought customers wanted. So, in Australia for example, not only were plastic grilles switched out for more barbecue-useful metal ones but so were the engines for big diesel lumps like those from Isuzu.
Still, Land Rover was losing money. No amount of name or management structure changes seemed to help. Land Rover Ltd changed to Land Rover Leyland in 1979, Land Rover Group in 1981, and in 1982 was back in a larger group, this time the Commercial Vehicle Division along with the commercials of British Leyland – in 1984, this effectively became the Freight Rover Group. Except there still remained one constant. The vehicle that the Wilks brothers championed to replace the once irreplaceable Willys Jeep had itself become irreplaceable. There was nothing quite like a Land Rover and this fact had cemented itself into customers' minds.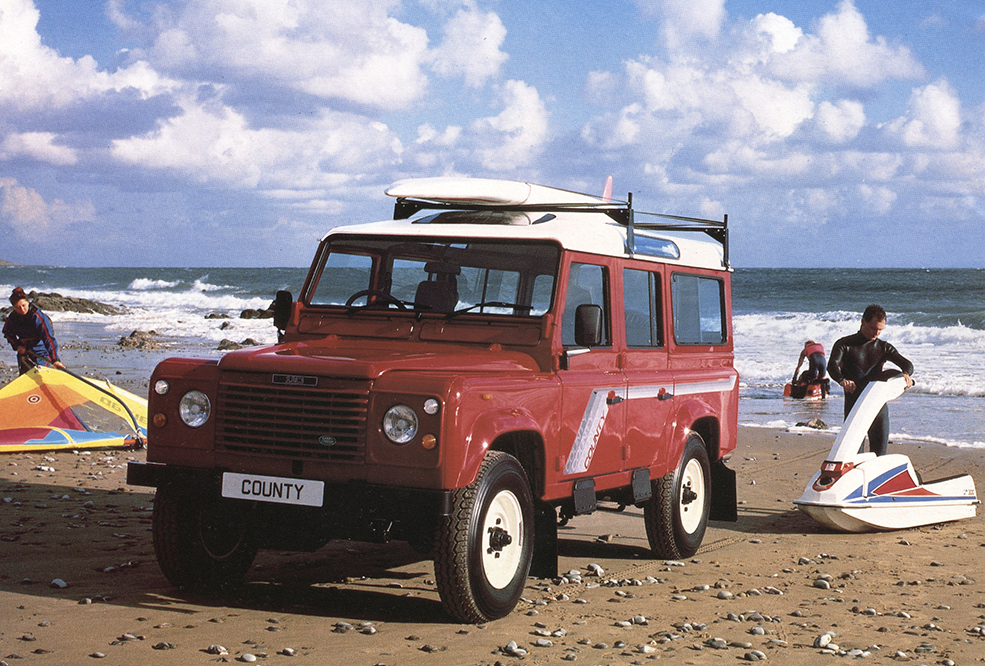 Bouncing back
Land Rover had all but taken over the high-profile expedition event, the Camel Trophy, and was primed with new products for a market about to take off in the 1980s. It had the right image and the right products. In the first two years, the Range Rover was finally made available with an automatic gearbox and four-door version, making the next 100,000-made milestone much closer than the first. Meanwhile, hot off the heels of the leisure market angled 'County' Station Wagon Land Rover 109", in 1983 came perhaps the newest Land Rover since the Series II of 1959. This was first seen as the Stage 2. Putting the £250 million to good use, Land Rover cunningly moved the Range Rover upmarket while using a reinforced version of its suspension to help update its original product. The Land Rover's wheelbase was upped to 110", and in 1984 the short wheelbase model became 90". The new models also featured cosmetic updates, including a new front of moulded plastic headlight units and a one-piece windscreen. Flared wheelarches accommodated a much wider track, up 7" to 58.5".
Product development continued in earnest through the 1980s. There was a new 127" wheelbase model and, in 1986, a new turbocharged version of the 2.5-litre diesel engine was introduced. These two were important additions to the range, particularly for foreign utility markets. Meanwhile, new managing director, Tony Gilroy, set about consolidating production at the main Solihull factory. As the 1980s came to a close, and the corporate politics surrounding Land Rover landed it back under Rover, now the Rover Group, things were looking up. The Range Rover's continued rise up-market had opened enough space for a new vehicle – the Discovery – to slot in. A year later, in 1990, the 90 and 110 range was renamed Defender and given the new, state-of-the-art, direct-injection, intercooled 200Tdi engine. This produced 25% more power and a massive 70% more torque than its predecessor: 195lb ft, 200rpm lower too, at 1800rpm. What's more, after an 18-year hiatus, Land Rover finally made it back into the North American market with the Defender 110 NAS (North American Spec). Finally, things were turning around.
More uphill
But it was a bleaker picture for Rover Group. In 1994, just as the Range Rover P38 and a new Discovery was launched, the troubled Rover Group was scooped up by BMW. A nostalgic Bernd Pischetsrieder, chairman of the BMW board, rightly believed in the British engineers' ability to develop great ideas, but there was still something off with Rover Group that was leading it into a financial nosedive. Nonetheless, with fresh funding, Land Rover was able to pursue an ambitious product development programme. The third generation Range Rover was under determined development, and a new model, the Freelander was preparing for launch.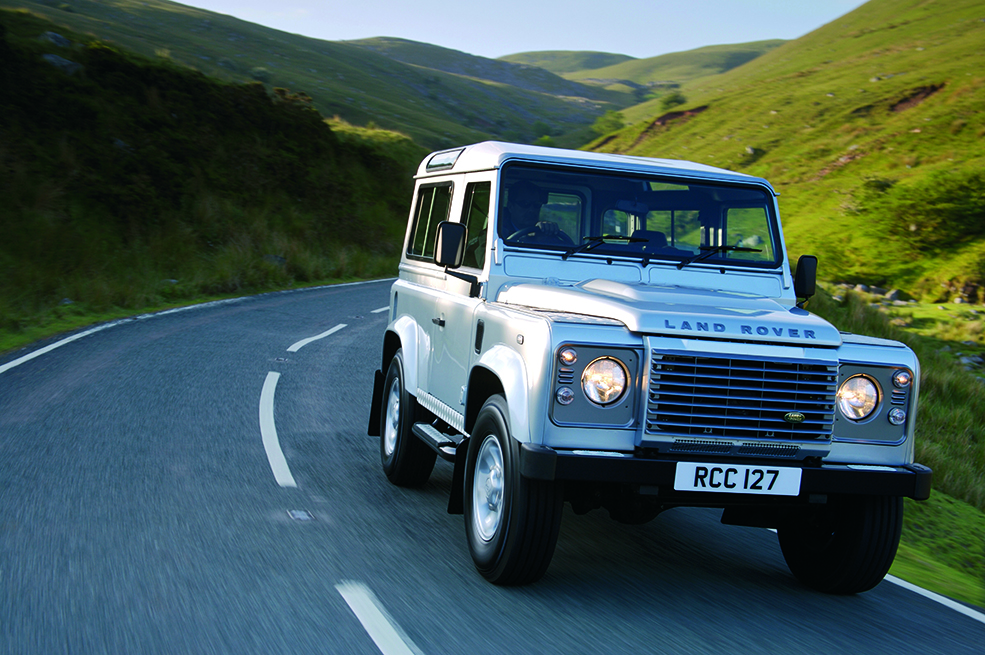 Its product line-up, still making a name for itself on the Camel Trophy expeditions, was primed to make the most of the SUV craze of the 1990s, but there was more to do than just introducing new models. Years of uncertain build quality and the stigma of British Leyland unreliability had taken a toll on Land Rover sales, particularly in the all-important export markets.
Fortunately, the assiduous Wolfgang Reitzle was in charge of Land Rover under BMW and not only whipped up quality controls but had a masterful hand on marketing. Some crucial decisions were made in this short six year period under BMW that would help secure Land Rover's future. The third-generation Range Rover, codenamed L322, was brought forward to replace the almost-there Range Rover P38, while the Freelander was closely vetted before its release. Two consequences of these decisions meant that an all-new Discovery was delayed, and a particular insistence on barrelled side-trims for the Freelander let once-collaborator Honda get to market first with its CR-V.
Ford ahead
Despite what appeared to be a successful 1990s, Land Rover was still losing money at the turn of the year 2000. The weight of both Rover and Land Rover was too much for BMW to bear and, again, the two companies were split up and sold. Rover went off on towards its dark fate, and on July 1, Ford officially took over at Land Rover. The big American company saw Land Rover as a perfect fit for its new Premier Auto Group (PAG). Strangely enough, Wolfgang Reitzle formerly of BMW was back with Land Rover, as head of the PAG. Another familiar face was Bob Dover, once manufacturing director at Land Rover in the 1980s, who was now its CEO.
The Defender was kept vaguely up to date, with a much-needed facelift in 2002. The Td5, first installed in 1998, was also further refined and continued to be well received by owners for its smooth running and a useful 221lb ft of torque available at 1950rpm. And there was a new Range Rover, the L322, developed under Reitzle when at BMW, but its Bavarian legacy was short lived. In April 2002, Reitzle left PAG and his replacement, Mark Fields, amalgamated Land Rover with Jaguar, securing the fate that Jaguar engines would land in Range Rovers and the upcoming new Discovery. But such streamlining measures weren't enough and Ford's PAG was in trouble. In 2007, just as Ford had unveiled another revised Defender with its DuraTorq 2.4-litre turbodiesel, the announcement came from Dearborn that Land Rover was to be sold on.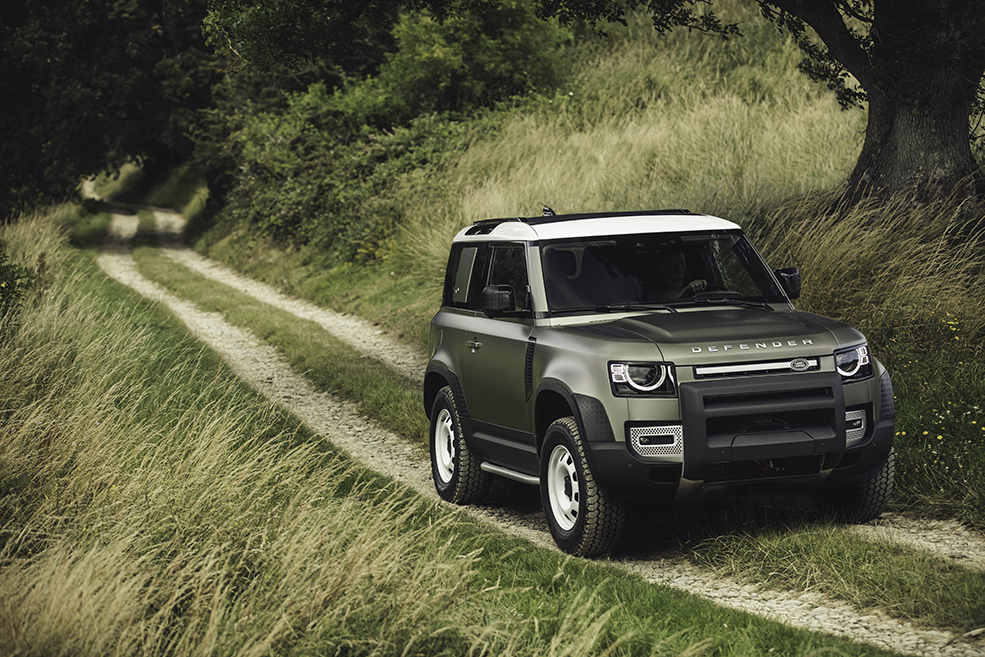 What a view!
The integration of Jaguar and Land Rover had sufficiently come along by this point and so it was as a unit that Tata bought the two marques in 2008. Despite the usual fears that came with a new company taking over the precious Land Rover brand, it has since proved to be a golden era for the marque. BMW and Ford may have despaired at the seemingly insurmountable quality and production issues at Land Rover but they'd actually done it. The company was perfectly poised for the post 2007-financial crash luxury SUV boom with a robust and attractive range of products, and sales rocketed. All through the 1990s and 2000s, Land Rover had battled with sales in the 100,000s, but from 2009 there was growth of 20,000 to 40,000 units year-on-year, up to a peak of over 400,000 in 2016. It was profitable too. Naturally, Solihull wasn't churning out all of these, and this time it wasn't the Defender that was making its presence known around the world, but rather the fashionable Range Rover and Discovery models. No wonder, then, that the new Defender is more angled towards that lifestyle market that was highlighted by the marketing team in the 1960s. The purists may be disappointed that today there is no longer a vehicle that is hardy as a Willys Jeep available with a Land Rover badge on it, but the new Defender sure would be the perfect vehicle to tow trees out of driveways and take the family to the beach with. Only took them 63 years.