Twenty years ago, rally driver Richard Burns joined Subaru, setting up the building blocks towards his 2001 World Rally Championship triumph that helped Subaru obtain a new performance car image.
To this day, Richard Burns remains the last Briton to win a World Rally Championship and the only English man to do so. Up until 2017 when Welshman Elfyn Evans took the top spot, he was the last British winner of the WRC event in Wales.
It would be fair to say that Richard's WRC career took shape during his years with Mitsubishi from 1996 to 1998, despite having competed in some events with Subaru prior to this. It was in 1998 that Richard took his maiden WRC event win on the safari event, before the swansong victory in Wales later that year. Famously, Carlos Sainz retired from the event, handing the driver's title to Richard's then teammate, Tommi Makinen, which also secured Mitsubishi the constructor's title, too.
After joining Subaru in 1999, Richard and the team went from strength to strength, eventually securing the 2001 driver's championship after failing to do so in 1999 and 2000, finishing second on both occasions. Richard's legacy to this day has helped Subaru's prestigious and coveted image as an ultra-performance car manufacturer, despite being best known for off-roaders prior to success in WRC.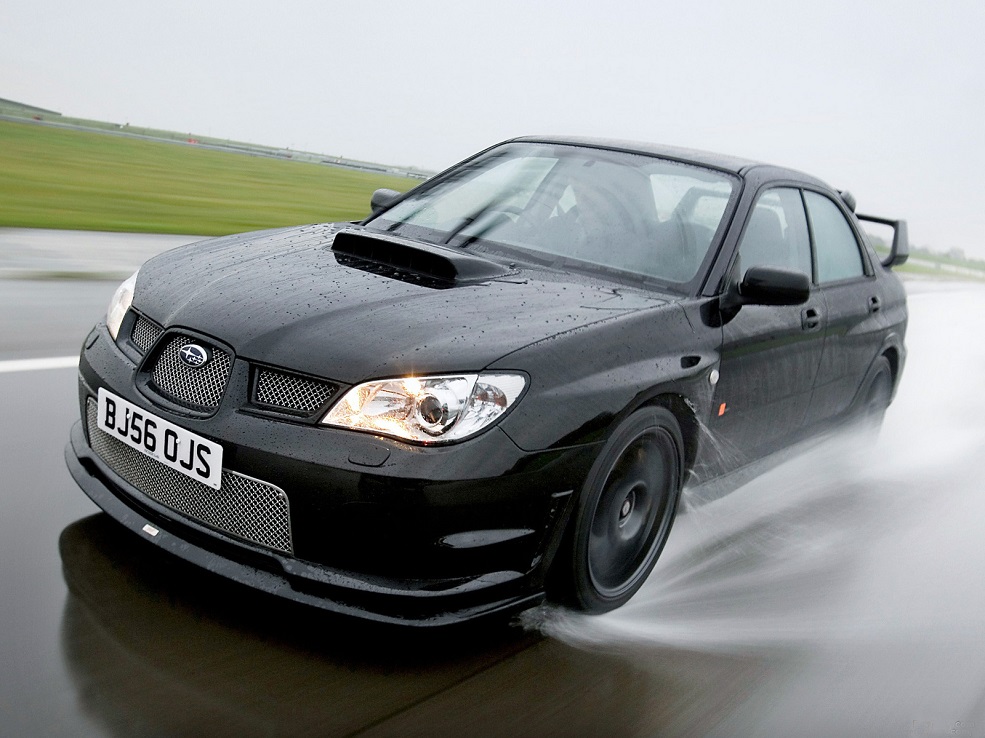 Subaru honoured Richard's achievements following his tragic death in 2005 after a battle with brain cancer. It did so in 2007 with the unveiling of the RB320, the initials standing for his name with 320 representing the power output for the model.
Arguably, without the presence of the likes of Richard Burns and of course Colin McRae, Subaru may not have garnered the image it has so today. I say that lightly, given the Impreza namesake and subsequent model, the WRX STI, has since been removed from the Subaru line-up in the UK.
If we look at Subaru's history before the latter years of the '90s, you'll notice that it focused on building cars that were dependable off-road. Its development of symmetrical all-wheel drive in 1972 meant that its capabilities off road were enough to trouble the likes of Land Rover. Today, it won't be uncommon to see videos of cars like the Impreza towing trucks out of snow; this is the level of engineering we're referring to here.
Once the Impreza arrived on the scene in 1992, Subaru was able to transfer its expertise in both the boxer engine department and all-wheel drive area to create a performance saloon that looked ordinary but packed a powerful punch. Once Subaru's WRC team swapped the Legacy for the Impreza in 1994, it took the championship by storm from '95-'98, securing back-to-back-to-back constructors' championships. It would have to wait until Richard Burns' expertise in 2001 to regain the driver's championship but failed to take the constructors' trophy.
A number of statements from Subaru correlate a link between success in WRC with the Impreza to road car sales; understandably, as a chap born in 1994, growing up seeing Richard Burns behind the wheel of the Impreza are some of my earliest motorsport memories. I wanted one, and so did countless other boys my age, but also those in their teens right the way up to adults who were in a position to buy one. This was the ultimate performance saloon for many and thanks to the likes of Richard Burns, owning a Subaru went from being old and nothing but useful for farmers and the likes, to every car enthusiast's dream, not a bad turnaround.