Despite the family likeness, please don't think of the Rapier as a souped- up Hillman Minx.
It's a true sports saloon on its own right and proved it in rallying and salon racing. Rapiers are also enormous fun when driven enthusiastically, with bags of low- down power, good handling characteristics and plenty of general toughness. You've also got lots of distinctive features including the wind- back rear windows giving a pillarless coupé.
What's more, and though they may be reluctant to admit it, many owners of other Rootes cars of the era covet a Rapier. For many, the ultimate Rootesmobile is a Rapier convertible. Available only until mid-1963, these are now extremely sought-after and while you may get a useable one within our £10,000 budget, it won't be perfect.
In classic Rootes 'always have something new to sell' style, the Rapier was updated regularly during its 12-year production run. Though not universally agreed, most enthusiasts regard the Series III and IIIa as the most desirable models; they combine classic Rapier looks with decent performance.
Tailfins arrived with the Series II in 1958, along with a 1494cc engine. One year later the Series III arrived with alloy cylinder head and a 5bhp power increase to 78bhp. Subtle but instantly noticeable external changes included a narrower side flash and slightly different radiator grille.
The Series IIIA (1961) had a 1592cc engine, but the main emphasis was on durability; the power increase was marginal (2bhp to 80bhp) but the 0-60mph and top speed were both slightly slower. The Series IV (1963) countered this by feeding the same engine through a more efficient Solex carburettor, delivering 84bhp. However, the Series IV also lost some of the 'Rapierness', gaining the same 13-inch wheels and front bumper as used on the contemporary Minx. The hooded headlight rims also went.
The final Series V Rapier (1965-1967) retained this external appearance but the engine went up to 1725cc, 91bhp and a top speed of 95mph. Despite this, the Series V wasn't popular, with just 3759 being made.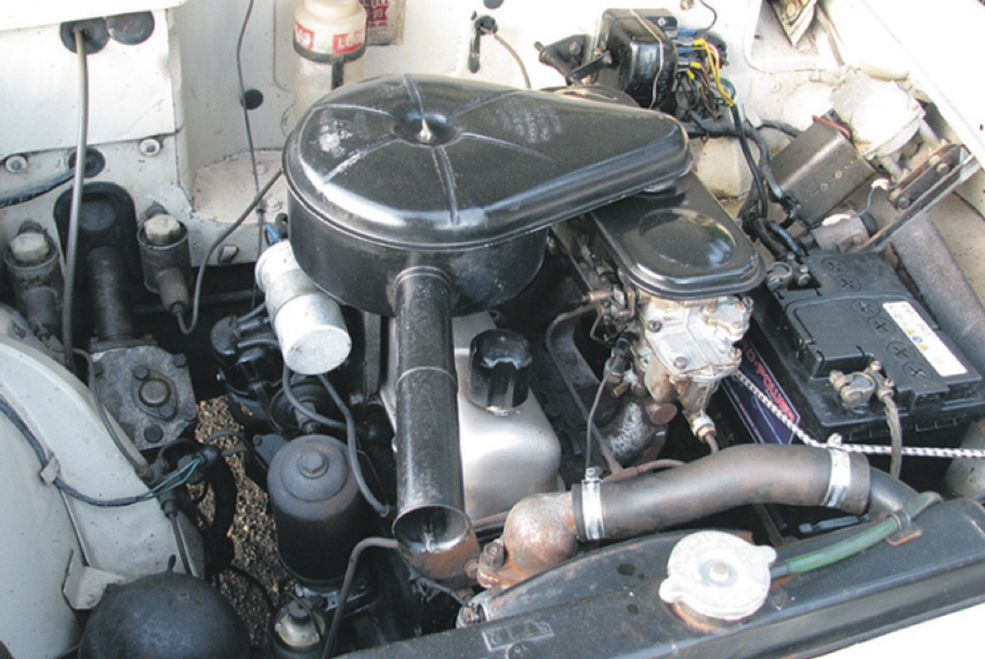 SERIES I-V SUNBEAM RAPIER BUYING TIPS
• All Rapiers are now relatively rare. If you can, buy on condition rather than trying to opt for an exact model.
• Rust is the main issue, and it's all the usual stuff; sills, spring mounts, floorpans, outriggers, the boot floor, front wings, headlamp apertures and the trailing edges, door bottoms and so on.
• Convertibles had two sturdy cruciform underfloor strengthening members to compensate for having no roof.
• Repair sections can be bought for the common rot spots, but fitting requires skill and patience.
• Chromework can be scarce, partly due to the Rapier's relative rarity, but also because of Rootes' habit of changing it regularly to update a car's appearance at minimal cost.
• Window winders can fail and are specific to the two-door cars, so don't assume a faulty one will be an easy fix…
• Alloy-headed engines can be damaged by overheating and waterway corrosion; check that the car reaches operating temperature (if it's too cold this may indicate the thermostat has been removed to mask an overheating issue) and stays there. Check too that the coolant contains decent quality antifreeze.
Prices:
Sunbeam Rapier saloon – from £1500 (condition 3) to £8000 (condition 1)
Sunbeam Rapier convertible – from £1800 (condition 3) to £9600 (condition 1)