We road test and review the MkII MG Midget…   
Introduced in 1961 and enjoying a long production run up until 1979, the Midget is to all intents and purposes very similar to the Austin-Healey Sprite MkII from which it's derived. Initially powered by BMCs venerable A-Series engine at 948cc, eventually the last of the generation used a 1493cc engine. Other than more powerful engines, the Midget didn't really change too much in concept and styling, several light facelifts excepting, though it did grow rubber bumpers for USA export requirements from 1974.
This Midget is an older MkII variant from 1965 and has been in the ownership of one family from new. It underwent a major professional restoration in the early 1990s by the Whitehouse Company of Dudley, which is well documented in the form of photographs and a detailed bill.
Another fascinating feature of this particular Midget, is that it comes complete with a period fitment Ashley hardtop, which looks most striking from the rear. Also present is the correct packaway-style black vinyl soft top, with Vyback clear windows. Even though the restoration was completed many years ago, the bodywork remains in fine fettle, as does the British Racing Green paintwork, though it's commensurate with having been driven and enjoyed, so there is the odd blemish including some brightwork patina and a small crack in the GRP of the hardtop at the rear, but nothing that requires any immediate remedial repairs.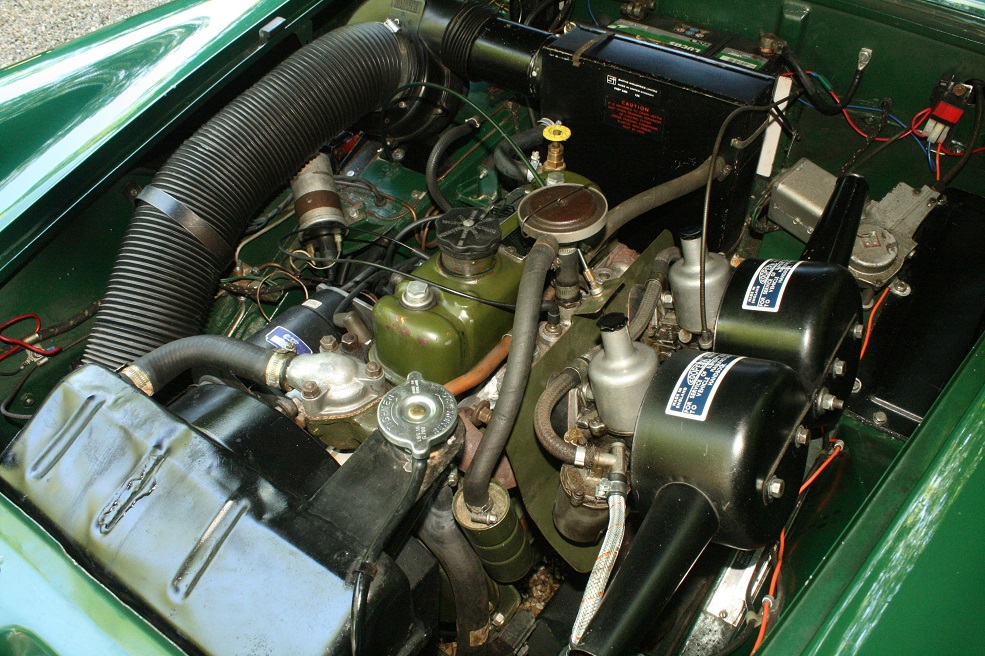 The underside of the car is very clean and tidy, with the engine bay nicely detailed. The car sits on steel wheels, shod with a quality set of Michelin XZX 155SR13 tyres, which look newish. The Ashley hardtop doesn't have a headlining, being correctly finished as it came out of the mould showing the GRP matting. The Midget's interior was also retrimmed at the time of the restoration and is wonderfully preserved, with the seats finished in black vinyl with white piping and black carpets. It's good to see the original steering wheel has survived intact.
On The Road
You don't so much get into an MG Midget, but more put it on, as the cockpit is quite cosy. We fire up the 1098cc engine, let it warm up a little and then we're off. There's no synchromesh on first gear and the diminutive lever can be snicked up and down the box with relative ease, with its slightly mechanical action. There's a delightful exhaust note from the stainless steel system, which only adds to the driving experience. This Midget may be an older restoration, but all these years later it still feels very fresh and nimble and drives really very well indeed.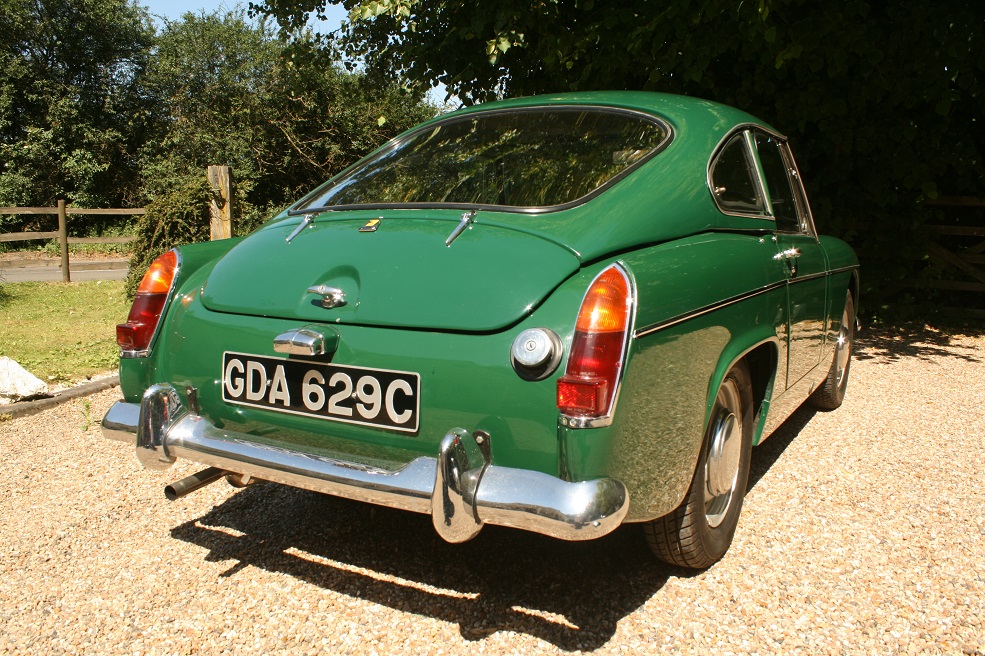 The long rounded front wings make for perfect reference points, in which to pin point your progress on the road, with great accuracy. The steering feels perfectly balanced at speed and the brakes have a softish feel, but are progressive and pull the car up nice and straight. Darting along leafy Hertfordshire lanes, interspersed with straight and twisting sections, with steeper gradients the Midget seems in its element. It's difficult to think how much more fun you could have in such a pint-sized sports car which is so endearing and uncomplicated, for such little money. It really does deliver a huge fun factor on a small budget
Verdict
This is undoubtedly a fine opportunity to purchase a one family-owned Midget, representing an older restoration and with both Ashley hardtop and vinyl soft top. To convert from soft top to hard top, isn't a five-minute job, though the Ashley fixings are fairly straightforward. Allow approximately 10-15 minutes to complete. The Ashley boot lid remains attached to the hardtop via its own hinges and when removed as a complete item, reveals the bare boot space aperture ready for re-fitting of the original Midget bootlid utilising six bolts.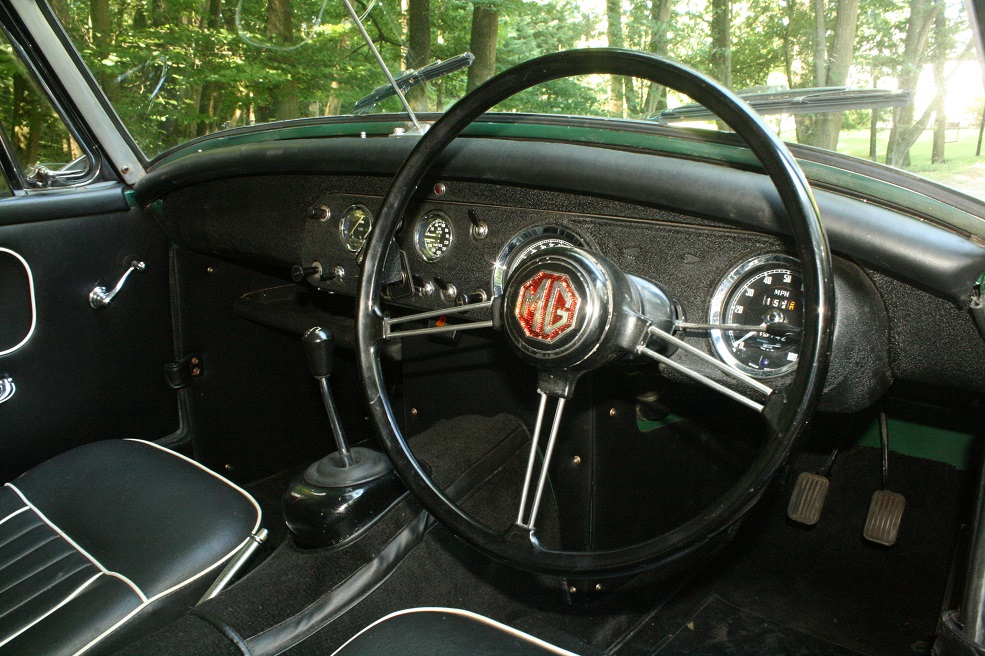 Recent work on the car includes fitment of a new clutch. These Midgets are ideal for DIY home maintenance and would make for sound entry level into inexpensive sports car motoring. They have competed in all kinds of 'clubman' motorsport over the years and in the right hands can be quite competitive. This Midget is one that you can jump in straight away and enjoy and use on a regular basis.