Think classic Land Rovers and the two products which don't immediately spring to mind are the Discovery 2 and Range Rover P38A. Both are on the modern classic radar these days, so we try to pick a winner.
It's no exaggeration to claim that when launched in 1970, the Range Rover created a brand new market segment, for four-wheel drive cars offering comfortable and stylish transport for four or five occupants. More than that, the Range Rover combined excellent off-road ability with sufficient pace to cruise the motorway network. The innovative Range Rover was a far cry from the farmer's utilitarian Land Rover.
The Range Rover instantly appealed to the well-heeled country set as a more capable alternative to their default high-end estate car. Like the estate, it could serve as transport between the city and weekending in the country but once there, the Range Rover could tow a horsebox across a field. Perhaps in hindsight the Range Rover's instant sales success was no surprise. Coupling good design with canny marketing, Range Rover became a brand in its own right, with recent worldwide sales in hundreds of thousands every year.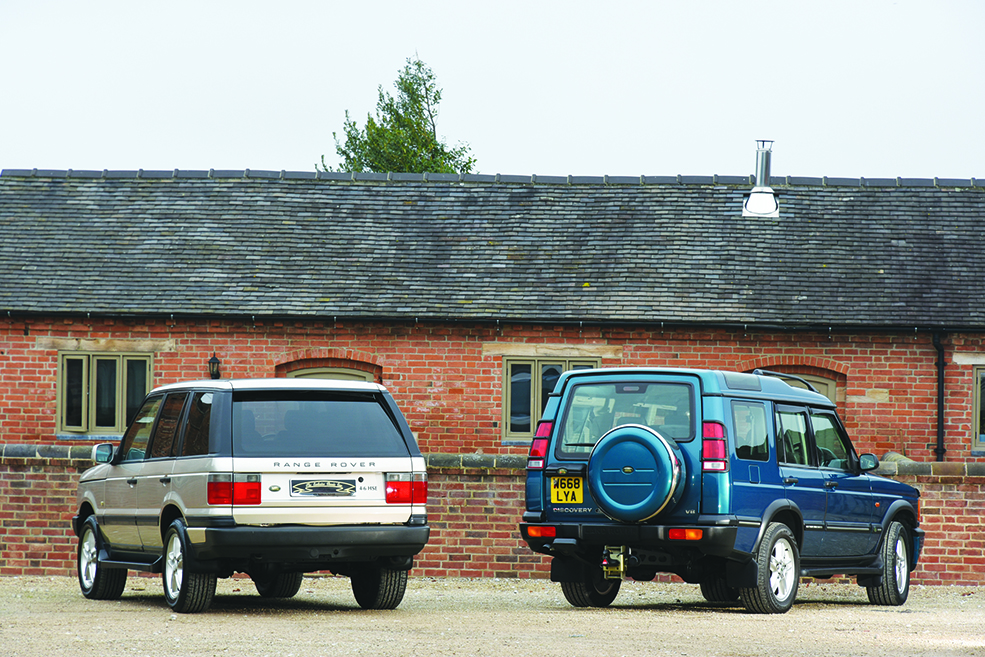 That's some achievement but for Land Rover executives in the Eighties, it wasn't enough. Though the Range Rover was steadily upgraded and selling well, Japanese competitors were eating into luxury sports utility 4×4 sales with cheaper rivals like Toyota's Land Cruiser. Solihull bosses reacted decisively by developing a less expensive, mid-size alternative, which we now know as the Discovery.
On sale from 1989, the Discovery base model cost under £17,000, when the cheapest Range Rover was priced at £22,000 – or £29,000 for the range-topping Vogue SE. Based on the Range Rover's chassis and drivetrain, the Discovery potentially offered most of the benefits of its bigger sibling at a lower price, while retaining the cachet of the Land Rover green oval badge.
Both vehicles were steadily developed and today we're comparing the second generations of Range Rover and Discovery, now each around 20 years old and transitioning into classic status. Find out which of Solihull's products makes the best case for classic luxury SUV ownership.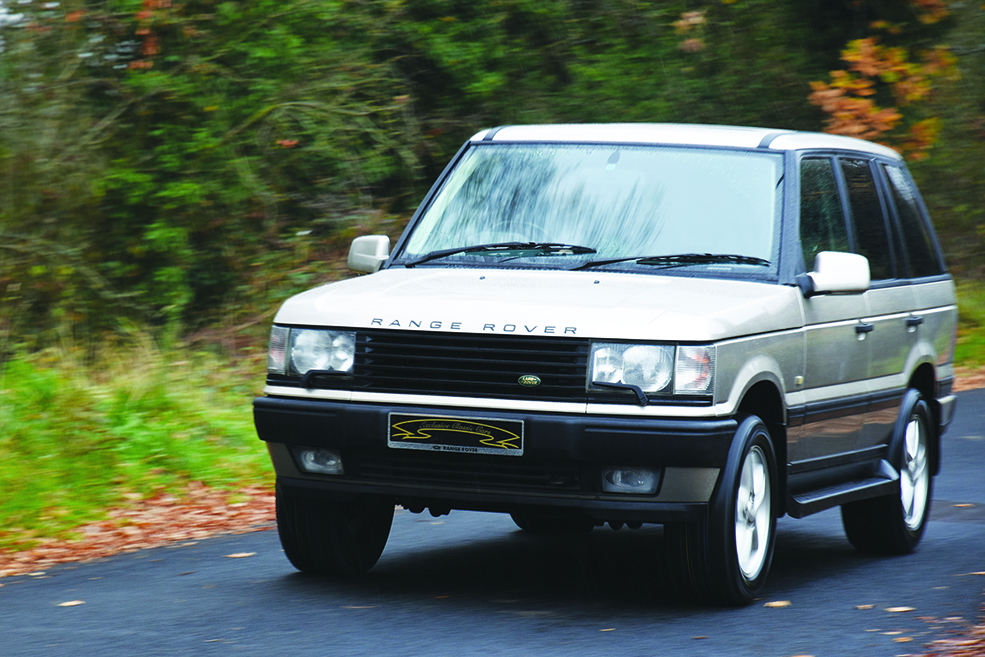 Range Rover 4.6 HSE P38A
The second generation version of the Range Rover was labelled P38A, after the design team's building location at Land Rover's Solihull plant. Spen King's original or 'classic' Range Rover had a production run of more than 20 years, including facelifts, upgrades and the introduction of a five-door body. More radical change was required and in 1994, Land Rover revealed their all-new Range Rover.
Reflecting its clear aim at the luxury SUV market, the new P38A had a five-door body designed by Land Rover's George Thompson, and it offered more luxurious trims levels. Under the bonnet, Rover's all-alloy V8 had been upgraded and was available in 4.0 or 4.6-litre capacities. There was a diesel option too, a six cylinder 2.5 litre unit sourced from BMW, though in practice this was dismally slow hauling such a heavy vehicle. Transmission was either a four-speed auto box from ZF – the most popular choice – or a five-speed manual. Borg Warner transfer gears drove front and rear differentials, offering high and low range ratios. With luxury in mind, air suspension was employed, providing automatic control of ride height according to road speed.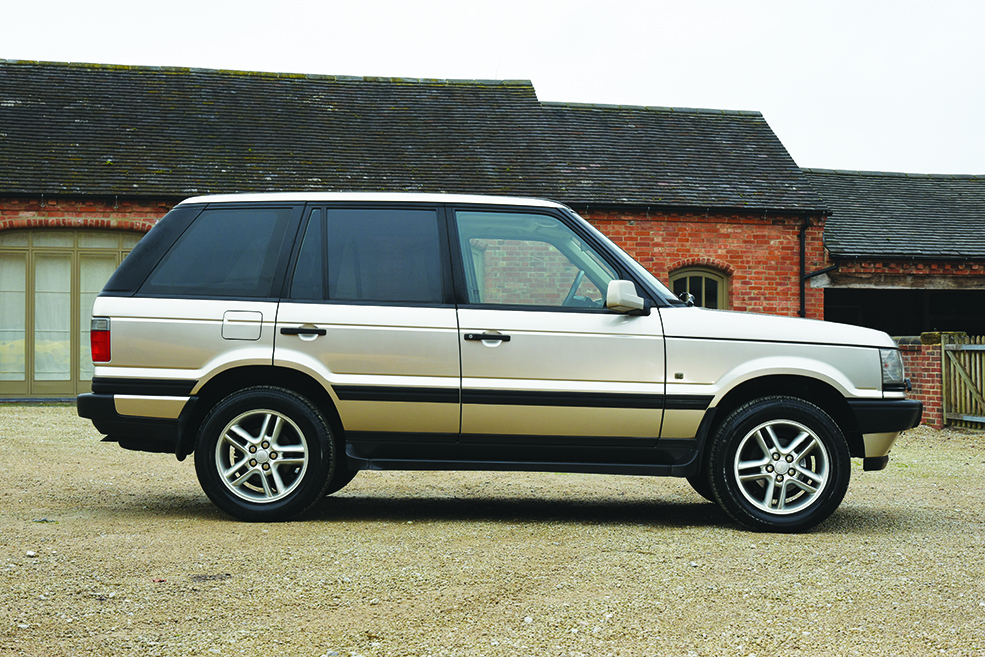 Upgrades were made during the P38A's lifespan, with four-wheel electronic traction control and increased torque from the petrol V8s. For the 2000 model year, the body was spruced up with a facelift including colour-coded bumpers; the addition of passenger airbags boosted already respectable safety credentials. At the top of the range, the HSE had new alloy wheels, improved leather seats and walnut trim for dash and doors.
Land Rover kept piling on the luxury touches its prestigious international clientele demanded, conscious of growing competition from Mercedes and BMW 'soft-roaders'. The P38A continued in production for one more year, being replaced by a third generation Range Rover in 2001.
Our test car is a 2000 model year example, first registered in Japan in late 1999. It comes with a desirable specification of 4.6-litre petrol V8, automatic gearbox and HSE trim level.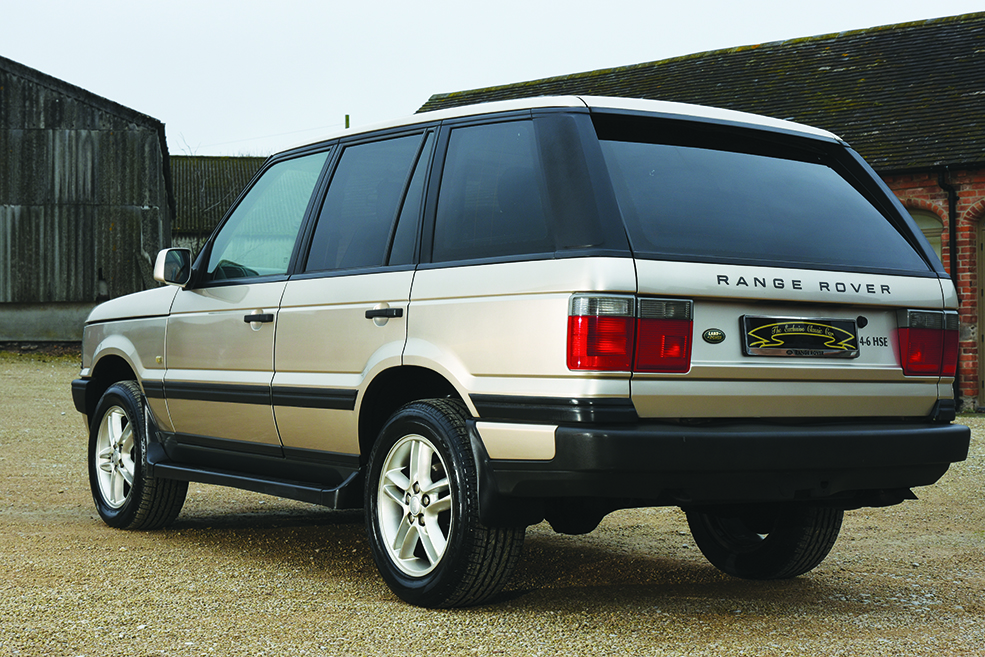 Range Rovers should look imposing, and finished in metallic white gold, this one certainly passes muster. Standing next to a Discovery, the Range Rover dominates, though it's a trompe l'oeil, as the external dimensions of the two cars are similar. The Range Rover has presence whether out on the road or posing for our camera. Climb up inside and the dark granite leather interior is unmarked and extremely comfortable. The beige headlining nicely offsets the grey upholstery and with the touches of walnut around the cabin, occupants are given a true sense of occasion. Though it's an off-roader, this is no place for muddy boots.
Start the V8 and there's a muted rustle up front. Engaging drive and moving off, initial pick up is gentle but press the accelerator to the floor then the motor growls softly and gathers pace deceptively quickly. To say there's a commanding view from the driver's seat doesn't do justice. Sitting up behind the Range Rover's wheel, you really do feel you're the king of the road. The air suspension gently smooths the undulations of the country lanes giving a ride that's refined on paved surfaces without sacrificing off-road ability. Out of deference to the immaculate condition and preparation of Barry's Range Rover, we didn't engage the low range gears and test it over the muddy fields.
Driving a P38A can certainly make the owner feel special, though fuel costs may preclude everyday use. As an imposing and luxurious classic for special occasions, it makes a lot of sense. Now that prices of the Range Rover Classic have taken off, the P38A looks to be excellent value and it's more competent too.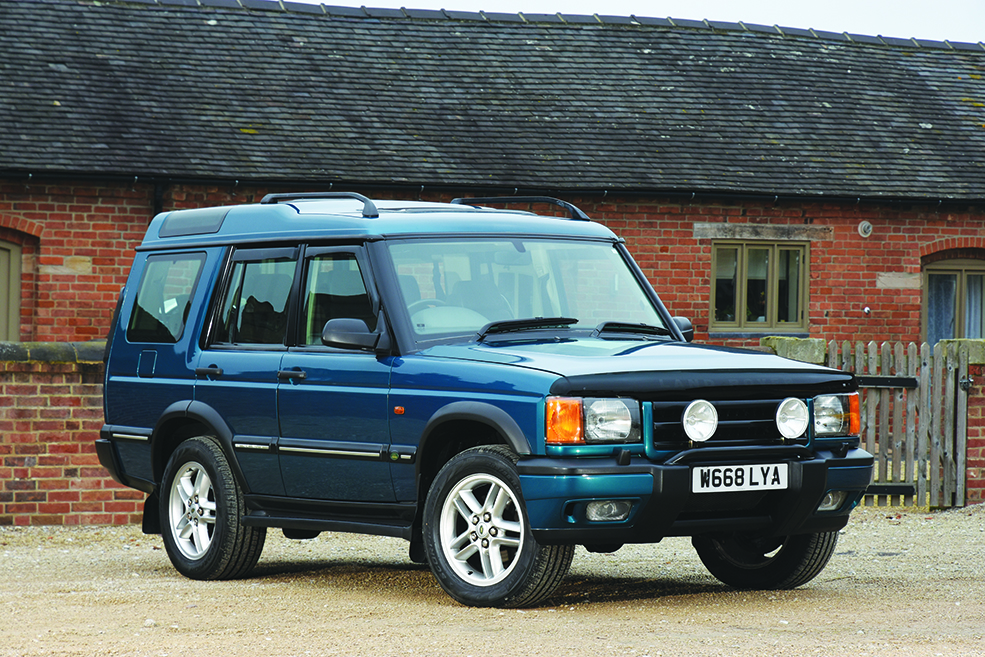 Land Rover Discovery 2
On introduction at the 1989 Frankfurt Motor Show, the original Discovery was intended to sit below the Range Rover in Land Rover's product range. However, it deserves to be evaluated as a car in its own right rather than a poor relation.
Initially it was available only in three-door format to avoid competing with the Range Rover. Built on the bigger off-roader's chassis, the Discovery was instantly recognisable from its stepped roofline and rear roof windows. It also borrowed the Range Rover's excellent transmission, with auto and manual gearbox options plus the high and low range gear sets necessary for serious off-road use. Engine choices were a popular 2.5-litre four cylinder turbo diesel, or petrol engines in 2.0 litre four pot or 4.0 litre V8 varieties. The interior was a striking blend of practicality and style, courtesy of the Conran Design Group. Like the Range Rover classic, the Series I Discovery was an immediate sales hit and by 1998, Land Rover needed to update their mid-size SUV.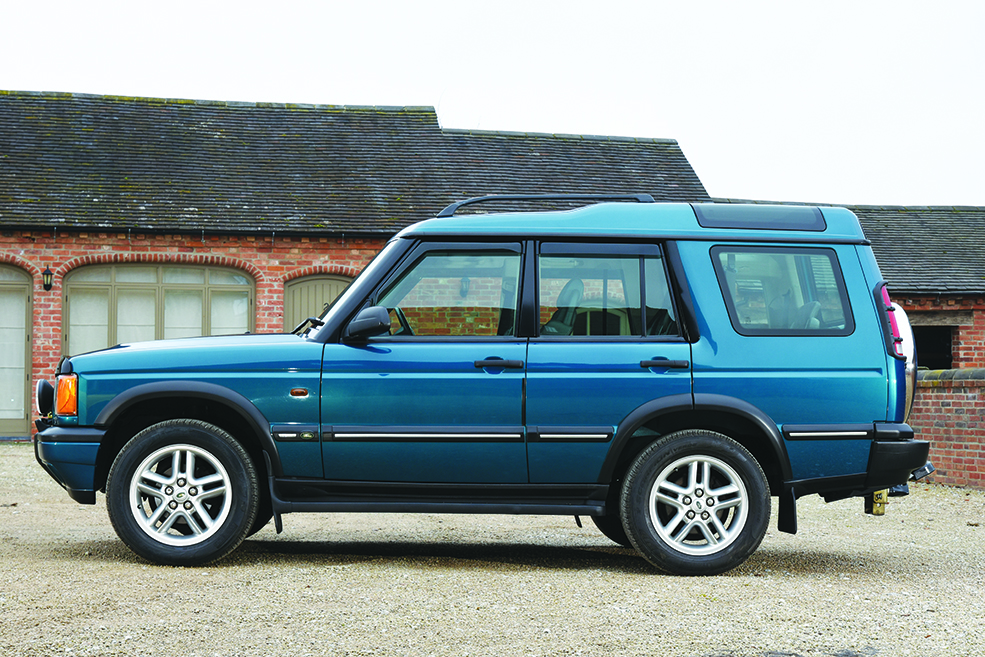 The Series II or L318 had a restyled body with almost every outer panel from the previous model changed. Under the bonnet, the 4-litre petrol V8 remained but was upgraded in line with the improvements made to the Range Rover's engine. The small petrol engine was dropped and the diesel was a smoother, more powerful five cylinder 2.5 litre unit. The Range Rover's transmission was carried over but air suspension was only available as an option. The Series II continued in production until 2004 when replaced by the next generation Discovery.
Step up into the Discovery's driving seat and Land Rover emblems on steering wheel and seat coverings immediately reinforce the car's heritage. The cabin impresses with a blend of comfort and practicality, while the view out across the flat bonnet is almost as commanding as the Range Rover. Though not as luxurious as the P38A interior, the Discovery is still a very pleasant place to travel.
On the move, the engine is unmistakably V8, with a soft mechanical rustle changing to a gentle growl as the throttle is opened. The Discovery feels faster off the line than the heavier Range Rover but once moving, the bigger car will always win the 60mph dash. The steering is positive, well-weighted with plenty of feel and the high driving position makes it easy to sense the car's corners, enabling the Disco to be placed accurately. The suspension effectively damps any roughness in the road surface and with relaxed cruising on offer from the big V8, the Discovery is also more than able to eat up the motorway miles. Whether it's the school run, towing, driving across country or mud plugging, the Discovery will take it all in its stride.
When the Discovery is this good, it's easy to understand why Dean doesn't miss having a Range Rover.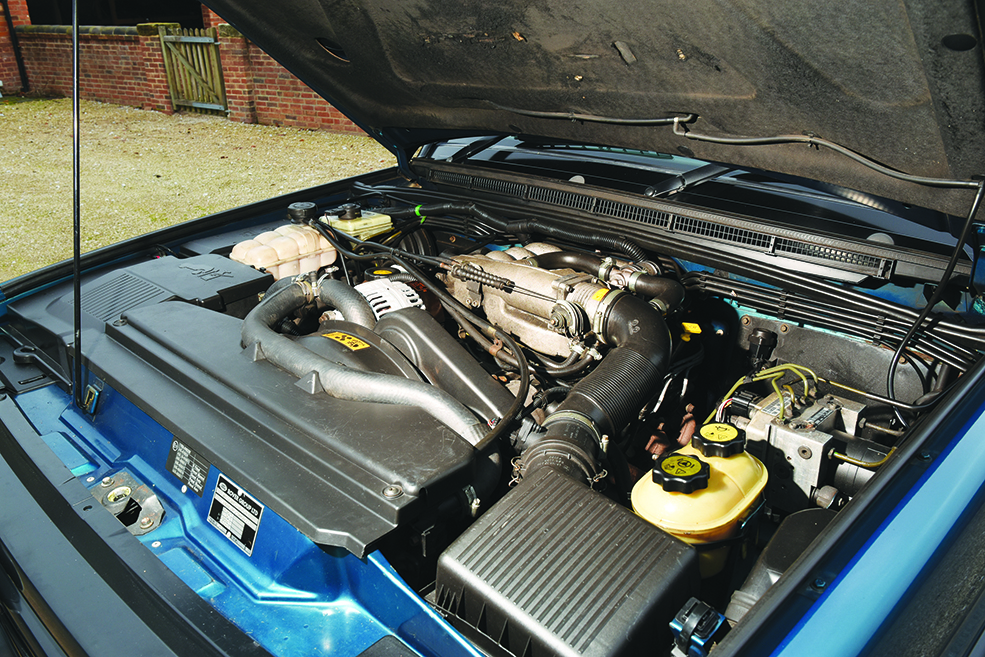 Verdict
Both cars offer more than adequate performance in everyday traffic plus genuine off-road and towing ability; both also have acres of interior space but the Range Rover is the more luxurious. And both have plenty of presence on the road though again, the Range Rover is slightly ahead.
Now, as when new, it's budget that will determine the classic buyer's choice, since the Discovery remains less expensive. However those opting for the cheaper SUV won't miss out; a good Discovery can give every bit as much pleasure as a Range Rover.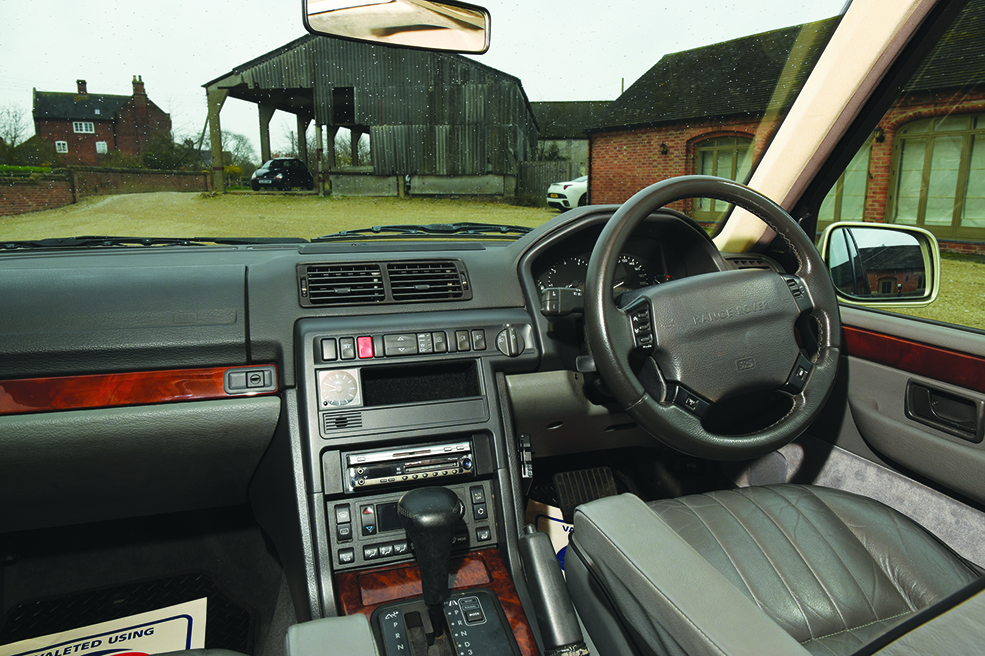 Buy One
When new, the Range Rover P38A suffered from truly awful build quality, leading to a raft of reliability issues. By now, these problems should have been ironed out but always look for a complete service history, ideally with a main dealer or reputable specialist.
Some P38As were pampered while others were worked hard. Try to sense the car's life history, looking for evidence of off-road use from dirt and dings underneath, or damaged skirts. If there's a tow bar, does it look to have been used often or is the rear bumper damaged from clumsy hitching up? And is the interior immaculate, or are the seats and carpets worn and dirty? Such clues can tell a lot about the car's past.
Engines are mainly reliable but V8s can suffer slipped cylinder liners, blown head gaskets and cracked blocks, usually as a result of overheating. Check for oil in coolant and vice versa, and if your car shown any sign of overheating, stop and investigate to avoid expensive damage. Test the transmission functions as intended in high and low ratios. Automatic boxes are reliable but manuals can have synchromesh problems, so ensure down-changes are crunch-free.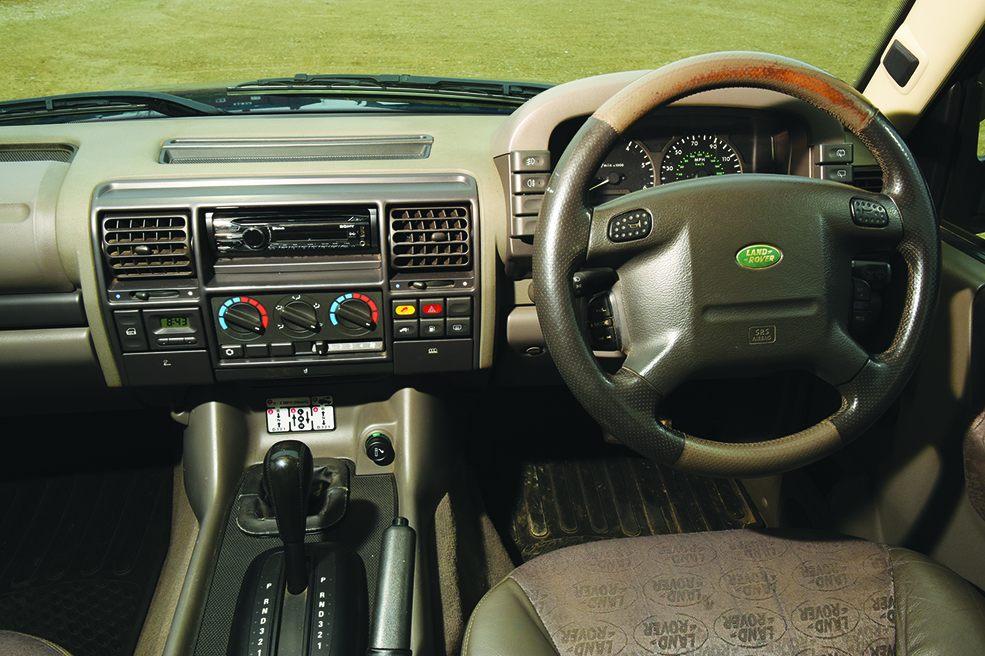 Body and chassis are fairly rust resistant, though hard-worked examples may rot around the wheel arches and poorly executed accident repairs can also lead to corrosion. The air suspension has its share of troubles, with leaking bags or failing compressors. Test by selecting the highest setting and if the car doesn't rise promptly, suspect trouble.
Check that all electrical accessories work as intended, including heated seats. There are transmission and engine management ECUs, located under the bonnet and beneath the front seats. Vehicles habitually driven into water often suffer ECU faults. A test drive should confirm that brakes and steering operate properly, with the car running and stopping in a straight line.
Range Rover Classic prices have climbed sharply in recent years, making the improved P38A look like a bargain by comparison. Prices vary considerably, with the value of cherished P38As currently on the rise. An immaculate Vogue model with one owner, low mileage and full main dealer history could make as much as £12,000 but the majority of good low mileage V8 examples should cost no more than £10,000 at dealers. There are plenty of sub-£5000 cars advertised but be very wary in the mid-price range, as rectifying any of the potential problems with engine, electrics or air suspension requires expensive specialist knowledge. There's no such thing as a cheap P38A; buying a car with problems at a knock-down price will inevitably cost far more in the long run.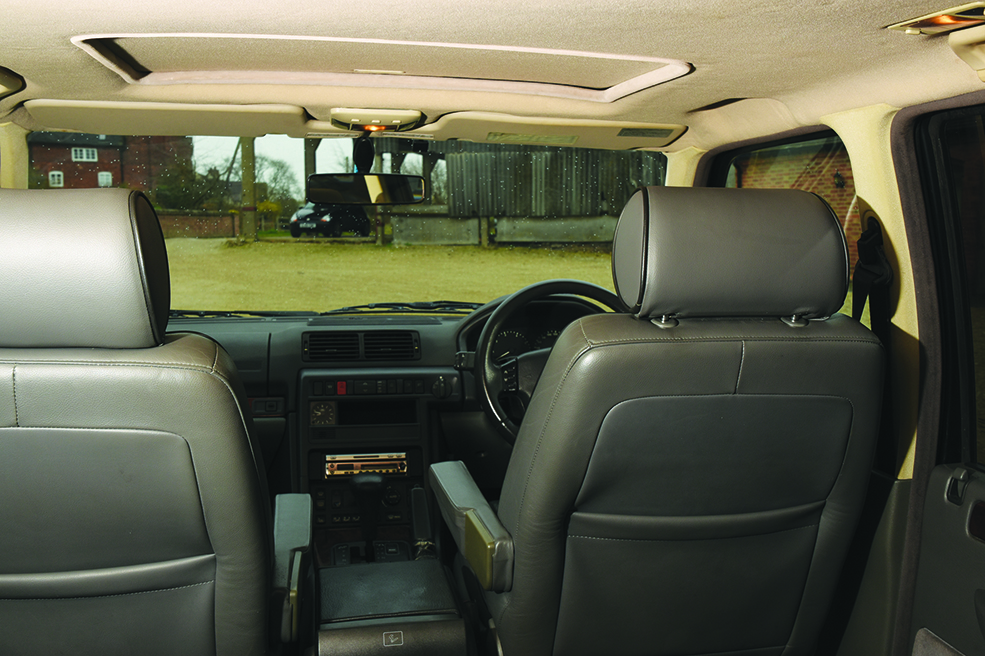 Much of the buying advice for the Range Rover applies equally to the Discovery, given the commonality of chassis, transmission and most engines. Once again, try to determine how the car has been used and walk away from any tired workhorses. The TD5 five cylinder diesel engines are more refined than the earlier four-pot oil burner, giving a decent balance between power and economy, but watch out for cracked cylinder heads on high milers. For occasional use as a classic, we prefer the petrol V8.
The interior is hard-wearing unless abused but watch out for leaks from the sunroof(s), which can be expensive to fix. If the car is equipped with air suspension, test as previously noted for the Range Rover. Other than that, carry out the usual on-the-road checks for untoward mechanical noises, steering and brakes.
Today a top condition, low mileage Discovery Series II should cost no more than £8000 with dealer back-up, less if bought privately. There are plenty of smart, mechanically sound cars available under £5000. At the bottom end of the market, high mileage vehicles with MoT are priced from £1000, but these will inevitably need mechanical and cosmetic improvement.