Replacing the classic Range Rover was never going to be easy but the P38A got plenty right despite its flaws. Here's how to buy a great one today
Words: Aaron McKay
The second-generation Range Rover was introduced in 1994, codenamed LP but commonly known as the P38A. It was a huge step forward for Land Rover and the SUV market as a whole. Today, it's fair to say that the P38 represents a sweet spot between the old-fashioned hardy Land Rover qualities and the comforts that might otherwise have you questioning this whole classic car thing.
Much of the P38A is actually classic Range Rover. The chassis underneath is largely the same as before, but the big change was a sophisticated air-suspension system. This was an electrically managed system developed from the bones of the Classic LSE. It now enabled an adjustable ride height, automatically reducing at high speeds to aid stability, and provided outstanding ride and handling qualities while preserving the classic Land Rover wheel articulation abilities for off-road performance.
The venerable Rover V8 was carried over, in its latest 3.9-litre form, though badged 4.0 and now with the latest Lucas GEMS engine management system. Also available was a new range-topping 4.6-litre engine, producing 35bhp more to total 225bhp. Finally there was also now a smooth diesel option, with the introduction of a 2.5-litre straight six turbodiesel unit lifted from the BMW range. This produced 134bhp and 199lb ft of torque, and in its running refinement was a marked improvement to the 300Tdi.
There was actually little BMW influence over the Range Rover until the L322 generation which we'd see in 2002. So the engineering and design elements were down to the in-house talent, and much of it was very good. It still had an undeniable Range-Rover look, but was brought convincingly forward into the 1990s with useful touches like powerful headlights, neatly integrated plastic bumpers, and evidence of some successful negotiations in the wind tunnel.
The car was mechanically more capable than before and refinement levels were dramatically improved too. The interior would make any classic Range Rover jealous, as it was no longer a dressed-up Land Rover with haphazardly placed pieces of rich trim. Stealing plenty of bits from the latest Rover 800 interior, the architects of the new P38A's interior succeeded in making it a place that was truly comfortable and even felt a little bit like a car.
Mid-way through 1999, the V8 engines received the latest Bosch engine management system which provided a marginal improvement in throttle response and fuel economy over the older Lucas GEMS system. Also at this time the traction control system was upgraded to manage all four wheels rather than just those across the rear axle. Then in 2000 there was a subtle facelift that was primarily a revision of specification, featuring new wheels and generally more standard equipment as well as some new exotic extras on the options list. These are most readily identified by clear indicators front and rear, if not the wheels.
The initial range went from base, SE, HSE and to Vogue, but there were of course plenty of special editions to add on top. SE added leather, climate control and cruise control as standard, while HSE added electric seats, traction control and more. The Autobiography is the most well-known: introduced in 1996 it lots of standard equipment as well as extended wood trim. There were 50 and 30-year anniversary models, marking Land Rover and Range Rover landmarks, plus the exceptionally posh Kensington, Holland and Holland, and Westminster models with varying amounts of special trim materials – unsurprisingly these are generally the most desirable today.
Two curiosities you might not have heard about are the 2001 Bordeaux edition, finished in Alveston Red with colour coded wheels, and the 2001 Cairngorms edition which was mostly a high-spec special. Of course there was also Overfinch and other modifiers who would take the P38A to the next level for customers wealthy and insistent enough.
All great, however the P38A has one of the worst reputations out there for unreliability. It doesn't help that even new Land-Rovers continue to pile up at the dealers to this day, and the perception is often that the electronic complexity of the P38A was the beginning of this expensive ownership nightmare.
Stories abound of faulty air suspension, great mysteries of the Body Control Module, and of course the prodigious thirst of the V8 engines compared against the glacial pace of the overwhelmed diesel. However, much of this has been exaggerated, so don't be scared off too easily. Just be careful, and although it will save you lots of money to tackle some of the work yourself, you can still run one in and out of a specialist's workshop without finding yourself without the car for too long at all.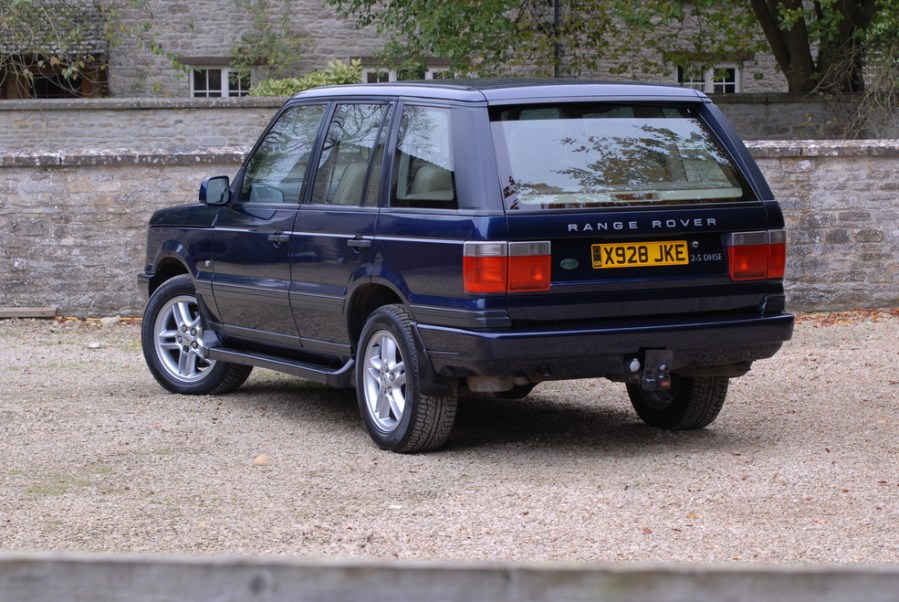 Bodywork
You'll be surprised to find out that this is nothing like the old Range Rover. A better overall finish and design to prevent rust has proved successful. The rear arches are the worst area for cosmetic rust, but it's still not a disaster zone. Signs of significant corrosion occurring anywhere else should flag up concerns about accident damage, or perhaps just general misuse. The undersides of these cars tend to be pretty solid, but again if a car has been used regularly off-road and not then cleaned afterwards it's getting to the age now that this might be turning from light surface corrosion to something more worrying. It might not be structural yet, but look carefully at things like the brake lines, particularly at the back, if you have concerns.
There's a lot of bodywork to repaint, so bear that in mind when considering the cost of a respray. Look for orange peeling or lacquer peel that could be a sign of a poor quality respray in the past, or just the extent to which it might be scratched. Extensive green lane use can often be polished out, but many will forget about the roof so have a close look for the scratches and scuffs of errant tree branches.
Engine and transmission
The Rover V8 is very much a known quantity and is generally a fine engine, suiting the Range Rover perfectly. It should idle slightly offbeat, then settle into a smooth hum, and pull well if commanded. Lumpy running is often down to ignition issues, and they do put a high demand on ignition leads so bear this in mind when looking through the history – have previous owners kept on top of it? The mass air-flow sensor can also be a sticking point, particularly for later Bosch-managed cars. They can be considered 90,000 service items and while they're easy to fit, the Bosch items do cost about £200 each. If you find a V8 that runs smoothly but doesn't quite have the expected pick up and go, it might be due fresh camshafts – these can be considered service items at around 65,000 miles. Timing chains should be fine for well over 100,000 miles.
The major issue with the petrol V8s, though, is with the coolant. This needs to be looked at carefully because evidence of an ongoing leak can point to one of two expensive options. Most common on the 4.0-litre cars is head gasket failure, while the 4.6-litre cars more often fall victim to a slipped cylinder liner; the steel liners corrode the aluminium block which eventually lets coolant in. Be diligent on the coolant level (the quantity is an impressive 11.3 litres) and its condition, plus check the service history for episodes of overheating.
The 2.5-litre turbodiesel from BMW is a good engine, if a little intimidated by having to move two tonnes. These can also suffer from head gasket failure, particularly if overworked or if they've had their ECUs reprogrammed for more power. Glow-plugs are an oft-forgotten service item, while the fuel system also needs occasional attention otherwise you can find that fuel pumps, lines, and injectors pack up. Make sure it runs sweetly and pulls cleanly.
The R380 manual gearbox is quite robust, just check that it doesn't obstruct changes too much. The automatic gearboxes fitted to most are also strong and want for only an oil change every 70,000 miles. The transfer box and four-wheel-drive system is robust, but like the Classic the automatic viscous-coupling centre differential will eventually wear out and, in the worst case, begin to seize up. Listen out for clonks when turning tightly, and for the rest of the drivetrain make there's no differential whine or driveshaft slop.
It's also worth having a little look at the condition of the gearbox from underneath, particularly the bushings as a slightly misaligned gearbox can begin to cause damage to the flex-plates at the flywheel. It the hub aligner has too much play against the spigot this flex-plate will crack and leave you without drive until you get the gearbox out to replace it – barely a £100 part, but the labour cost will be more.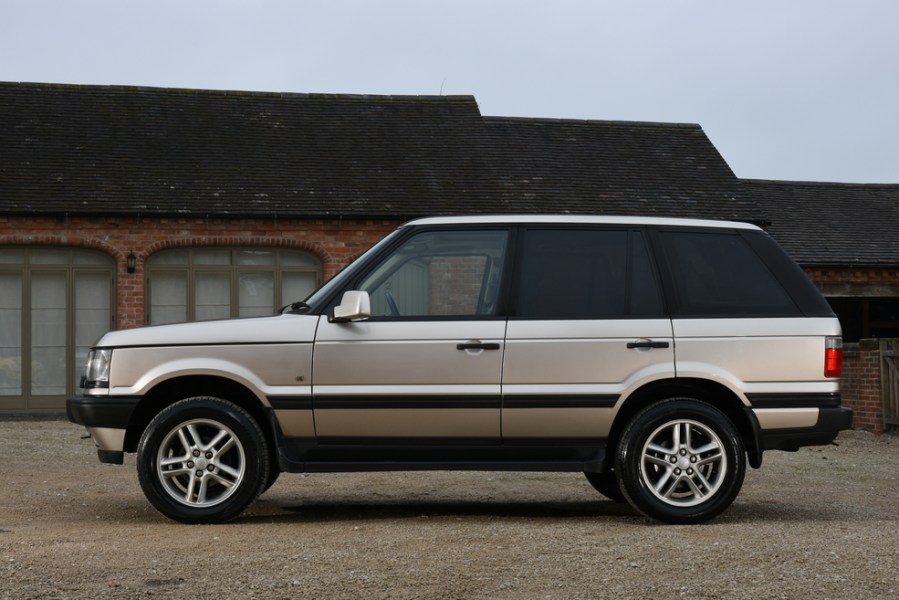 Suspension, steering and brakes
How bad is the air suspension? Not as bad as you think. Leaks are normally due to perished seals, which can be surprisingly easy to replace as the air spring units themselves aren't any more complicated to remove than standard coils. Compressors will wear out if a leak is left unchecked though and will cost you £100 for a new one excluding fitting (uprated aftermarket ones can be worth a thought).
There's a filter in the system which is also important in terms of its condition; it should have been changed at least once by now. The air springs themselves can begin to leak through the thick rubber casing, but even then it isn't necessarily the nightmare you'd imagine; new replacements from Rimmer Brothers will cost you less than £100 per corner unless you opt for genuine Land Rover parts at £350 each. Still, roughly within the same ballpark of what you'd expect for replacing coil springs on another vehicle.
What can be expensive is replacing height sensors, as these can be a few hundred pounds each – if one or more has failed, it will flash a warning on the dash as well as probably causing the car to list over on the affected corner(s). Coil spring conversions are available, but are becoming increasingly unpopular with P38A enthusiasts.
What you really want to watch are the suspension bushes. The multitude of bushings in the suspension are crucial to achieving the luxury car element of the Range Rover's mix of talents, and just like a Jaguar, they do wear out and reduce the driving experience to sloppy vagueness – only worse because you're high off the ground and guiding two solid axles around. Most examples will by now want a set of new bushes, and they go at the front first.
Poly bushes are a popular upgrade, particularly for their increased lifespan, but it's best to match with poly bushes at the rear too. Avoid poly bushing the Panhard rod because this is crucial for dampening axle movement and too rigid a bushing can introduce a judder at speed. The best option, really, is probably to replace everything with the normal, softer compound rubber bushes.
Other suspension components to watch for are worn out dampers, drop links, and ball joints. These aren't often expensive parts to replace, but the ball joints can be a tricky job – they require a special tool that not all garages keep on hand and it can take between four and six hours to replace all four.
Brakes will always take a good deal of punishment in the Range Rover, and although they are well up to the job it's worth remembering that they will need regular attention. ABS sensors should also be on your mind, because not only do they cost £100 each but they can stick to the hub and make an otherwise simple job painfully laborious.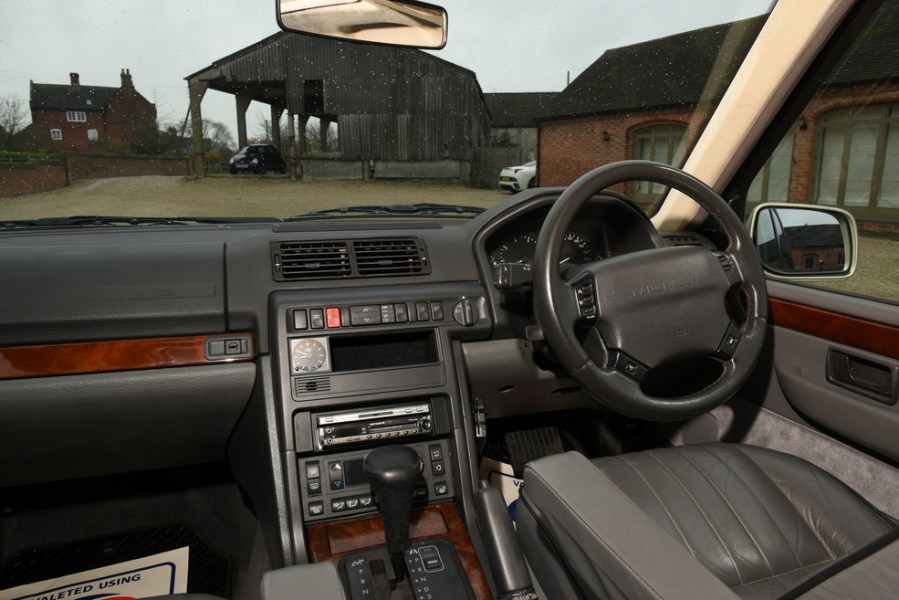 Interior, trim and electrics
Quite simply: check everything works. Things like window switches can suffer from solder breakup and then stop working, while heated seats can lose their strength, and LCD screens can deteriorate. Also beware of worn-out door latches that can cause errant operation of the central locking; new ones can cost upwards of £100.
The biggest worry when it comes to interior electrics, though, is the Body Control Module. This oversees pretty much everything electric on board and is known to become problematic almost out of the blue. The BCM lives under the passenger seat and can be communicated with using the right kit. It is often the cause of alarm malfunctions but has a wide and varied imagination for havoc.
A good check to make if you want to avoid unravelling the mysteries of the BCM is for any signs of water damage, either a spilled drink in the past or ingress of damp into the area around the unit.
You'll also want to check damp in the driver's footwell, where the results of perished O-rings on the heater matrix can materialise as a leak here. Fixing this is a three-hour job.
The HVAC system itself can be even more of a headache. There are three blend motors, and to replace all three properly it's a dash-out job. The direction changes for the climate-controlled air should be made within seconds, and you should be able to change the temperature of the left and right sides of the car independently. If you want air conditioning to work too, it's best to buy one that has it working as replacement compressors can cost a fortune.
There are plenty of cars being broken at the moment, so trim pieces are, on the whole, easy and cheap to source. Sagging headliners can be common but are easily replaced for a few hundred pounds, while it's always worth inspecting the lower bolster on the driver's seat as it can often collapse from repeated careless entry and exit. Black or magnolia were the most popular interior colours, and so colour-coded trim bits for these interiors are plentiful while not so much for the other shades like green and brown.
Earlier cars have some different trim, such as that on the door pillars which is of a fabric more prone to wear and discolouration. In any case, though, most parts are available and easy enough to replace that you can reasonably transform your base spec P38A into a Westminster-rivalling showpiece, although finding special edition unique parts, like the inscribed Autobiography trim plates can prove difficult.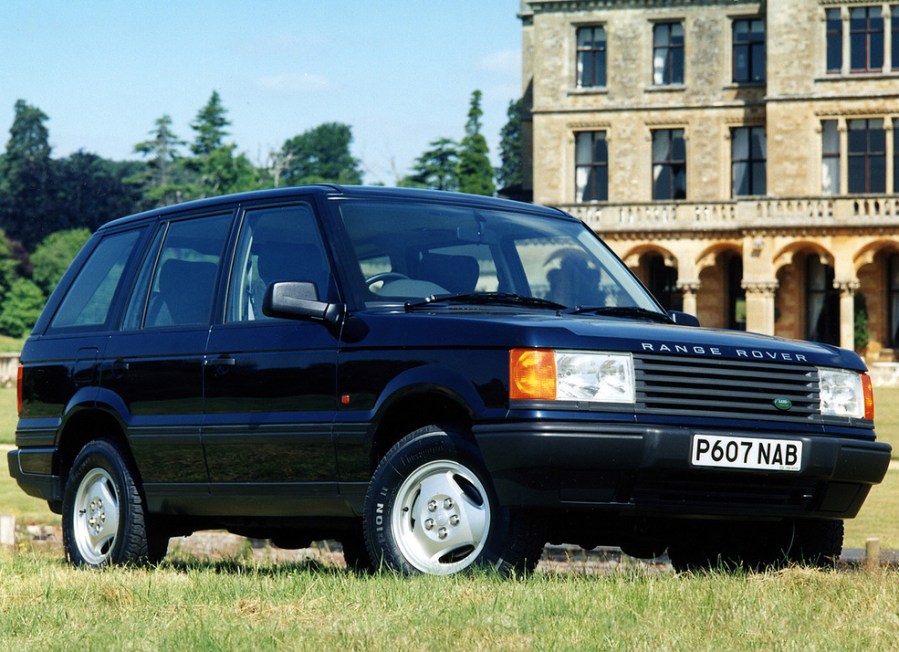 Range Rover (P38A): our verdict
The P38A was ignored for a long time but enthusiast interest is now growing. This means the really nice examples out there can still command big prices, but there are still a huge number of affordable cars around – and some with a few issues which make a terrifically appealing project.
Our suggestion would be to go with the petrol V8 and don't be swayed by LPG kits unless there's proper documentary evidence that it's been fitted professionally. As for the decision between 4.0 and 4.6, we'd suggest buying on condition rather than exact spec. If you want a really well preserved P38A, one option can be to buy a car which has been re-imported from Japan. These cars are gaining popularity with enthusiasts who recognise their many virtues, but they still represent tremendous value – as well as all the Range Rover qualities you'll find in the classic model if only prices hadn't spiralled out of reach. The P38A is your chance to get in on the ground floor if you missed out on the original.
The bottom end of the market starts with £500 projects, £1000 runners, and for £2000 you'll normally get something that's pretty respectable. Once you start to pursue something truly nice, and particularly a higher spec Vogue and the desirable 4.6-litre V8, you'll quickly find yourself looking at £3000–5000. Special edition models, particularly the best equipped ones like the Westminster and Holland and Holland, can push prices up to £10,000 and beyond.
Low-mileage early P38A examples in high specification will also be in this region, and it's all a sign that the P38A is becoming a recognised modern classic. The market is beginning to grow for them, so now is probably the best time to consider buying one.