The Opel Manta B boasts a fine mix of style and performance to rival the evergreen Ford Capri. Here's how to buy a great example
Words: Chris Randall
The first model to bear the Manta name dates from 1970, but it's the second-generation range that interests us here. Launched in 1975, it was effectively a Mk1 Vauxhall Cavalier Coupe or Sportshatch with an Opel badge, sharing that car's range of modestly-powerful four-cylinder engines. It served up a decent helping of style, but the version that many enthusiasts remember best is the B2 that appeared in 1982 and lasted until the Manta's demise six years later.
As a strong rival to the Mk3 Capri, the sight of rally legends like Russell Brookes and Jimmy McRae charging through the forests cemented the sporting Opel in the mind of many a car fan. Powered by overhead-cam 1.8 and cam-in-head fuel-injected 2.0-litre engines, the Manta offered buyers a choice of hatchback and coupe body styles that featured a body kit and spoilers for added kerb appeal.
Top dog for many, however, was the GT/E that arrived in 1982. By the time the Manta B bowed out in 1988 – outlasting the Capri in the process – a total of 557,698 had been built. And while it's the Ford that often makes the headlines now, the Opel's strong following is well-deserved. If you're tempted to join the Manta crew, what should you be looking for?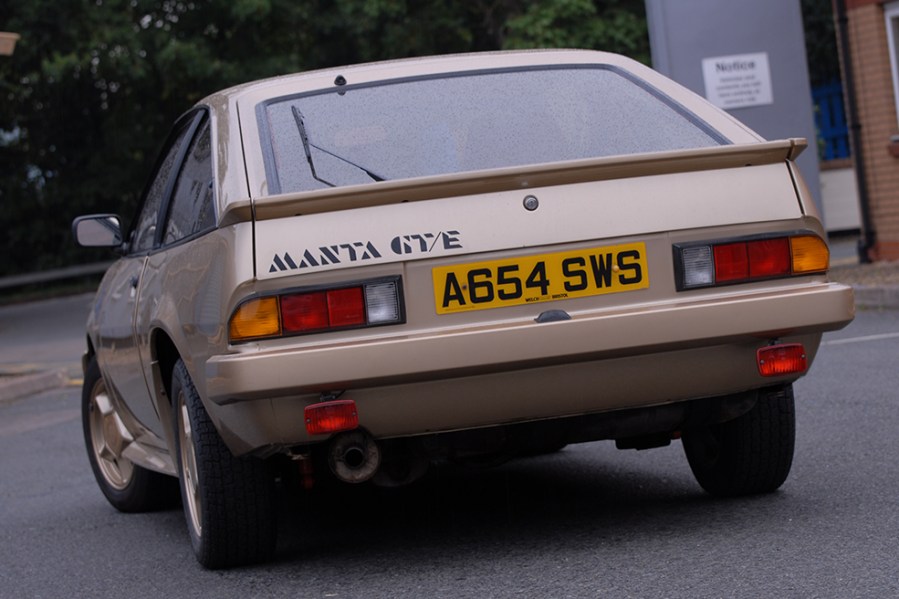 Bodywork
It seems that the earlier German-built cars are better at resisting corrosion than later ones produced in Belgium, but even with that in mind any prospective purchase will need careful checking. You'll need to examine all of the usual rot spots, including the wings and wheelarches, door bottoms, valances and sills, and play close attention to screen and sunroof surrounds. If the latter's drain holes are blocked, it can lead to rust deeper within the structure.
We're not finished yet, as the battery tray, fuel tank (on the hatch – it's less exposed on coupes), floorpan, footwells, chassis rails, jacking points and bulkhead could all be pretty frilly by now and so require proper scrutiny. Don't skimp on the checks as major restoration can become a time-consuming and costly affair, although there is good news.
Sourcing replacement panels and repair sections isn't quite as difficult as you'd think, although some are a bit pricey, with a genuine front wing costing more than £400. According to the Opel Manta Owners' Club, the situation has improved in recent years. German specialist, dr Manta, is a good place to start, but the club is having some parts remade, such as roof skins and rear panels. It can also point you in the right direction when it comes to finding bits for the body kit that featured on the facelifted B2 models; some sections are harder to source than others, but they are out there if you search. It's worth checking where the plastic addenda attaches, though, as bubbling could point to worse problems beneath.
Assuming rot isn't a major problem on the car you're considering, then spend time checking the condition of exterior trim and lights units – you can source second-hand parts but the more complete and undamaged the better.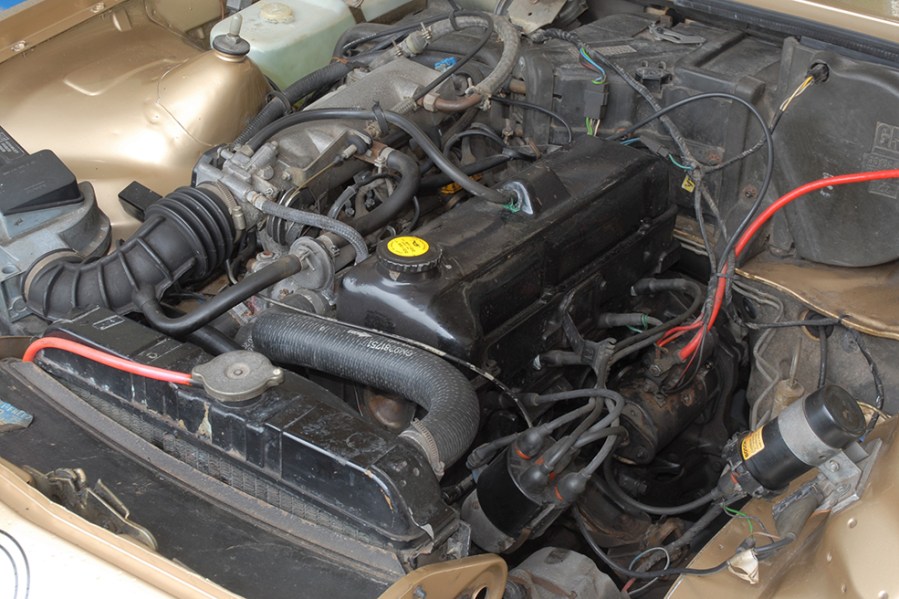 Engine and transmission
This generation of Manta used a wide variety of engines in varying capacities and power outputs, although the smaller units resulted in somewhat modest performance. The larger cam-in-head (CiH) motors are the better bet if you want the go to match the show, with the injected 2.0-litre's 110bhp making for a genuine 120mph machine.
These engines are also considered to be pretty bulletproof, and well-maintained ones should cover 100,000 miles before a rebuild is due. But whichever one you're considering, it's going to need checking for the usual signs of wear and neglect, from exhaust smoke and oil leaks to head gasket failure and a cooling system that's past its best. Some have a cambelt that needs changing at 30,000 miles (a straightforward job with easy access) while the rest have a timing chain that gets noisy at higher mileages. Replacement isn't difficult, though, and all the parts needed are available.
Depending on age and engine, fuelling is by GM Varajet carburettor or Bosch fuel-injection; while rebuild kits are available for the former, any problems with the latter will likely need professional attention.
As for transmissions, the four-speed 'box used on earlier Mantas isn't inherently weak but may be suffering from the usual effects of age and mileage; a test drive will reveal any gear selection issues or worrying noises. The five-speed Getrag unit used after 1982 is very strong and rarely gives trouble unless abused, and parts are available if a specialist rebuild is needed.
The alternative for those wanting a more relaxed approach was a GM TH180 three-speed automatic. While not the last word in responsiveness, it's not known to be troublesome. Just check for sluggish or jerky gear shifts and for blackened or burnt-smelling fluid. Lastly, listen out for a noisy back axle and for vibration caused by worn propshaft joints.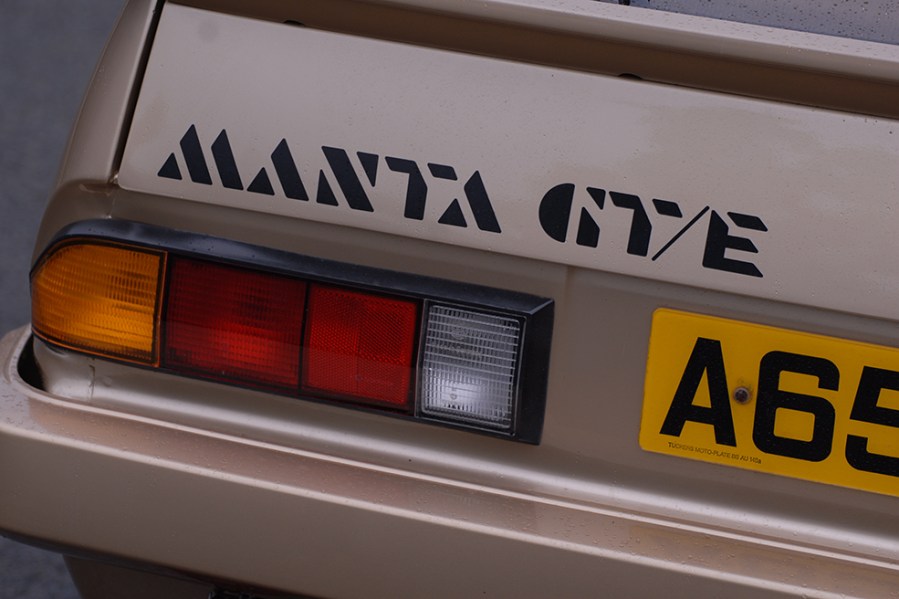 Suspension, steering and brakes
Given the Manta's mainstream underpinnings, there was nothing complicated in the suspension department, with wishbones and coil springs up front and a live axle at the rear. It was simple but effective, and the set-up just needs a thorough prod around mounting points to unearth any corrosion and a check for tired dampers, springs and bushes. The latter can be upgraded to polyurethane items for added sharpness but original items are available, as are all the other parts you might need for an overhaul. It's easy enough to do on a DIY basis, too.
This is something which also applies to the brakes, comprising a straightforward disc/drum arrangement that's more than equal to the performance on offer. All of the consumable parts are easy to source, and while you could consider some mild upgrades such as better pads, it's not really necessary.
There's little to report with the steering, too, with the unassisted rack-and-pinion system providing decent levels of accuracy and feedback. Wear in the ball joints, tracks rods or the rack itself are the only problems you're likely to encounter, and sorting such issues won't break the bank.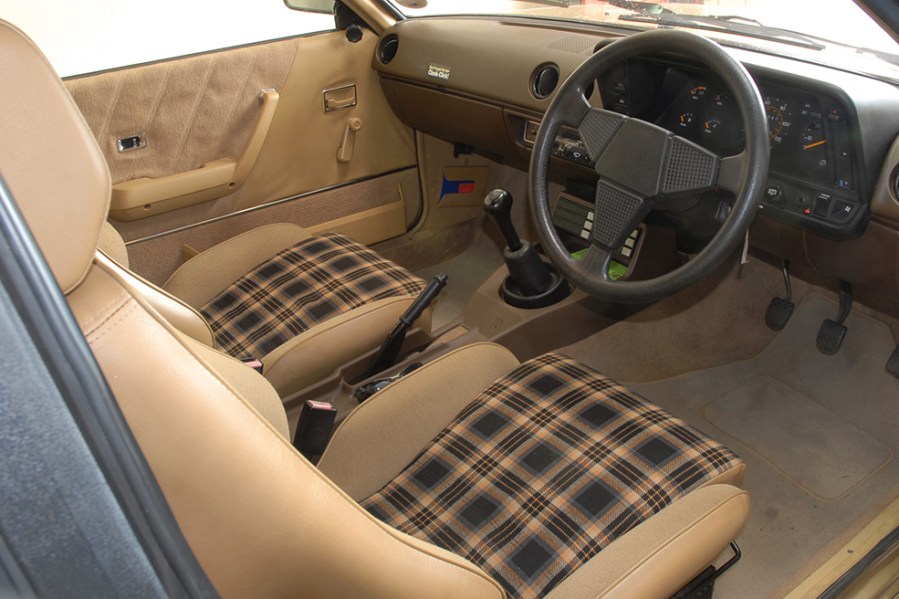 Interior, trim and electrics
As you might expect of a car hailing from this era, the cabin is pleasingly simple. And while it doesn't feel all that sporting (the Recaro interior of the GT/E livens things up), there's nothing much to worry about in here. Tatty and threadbare seats will be obvious but a search should unearth original-style trim material (at a cost), and there's nothing that a professional trimmer can't tackle.
The dashboard isn't known to suffer from cracks, so that's one less thing to worry about, but you'll need to assess the condition of other plastics and trim pieces as replacements will involve a hunt for secondhand parts. And that's something that also applies to the switchgear; it wasn't that robust to begin with (although no worse than rivals in this respect), and while some stuff is out there it may prove tricky to find.
At least there are no complications such as electric windows or central locking to worry about, with the Manta's electrics being as straightforward as you'd expect. Just check that everything works, most problems being down to the usual combination of poor earths and dicky connectors. Water ingress won't help matters, though, so check for damp carpets. If the instruments are reading incorrectly, it could be due to a failed voltage stabiliser within the panel, but it's easy and cheap to replace with a reliable electronic version. The instrument lighting can also be a bit feeble, and owners recommend replacing the bulbs with LED items; it can be done without major dismantling.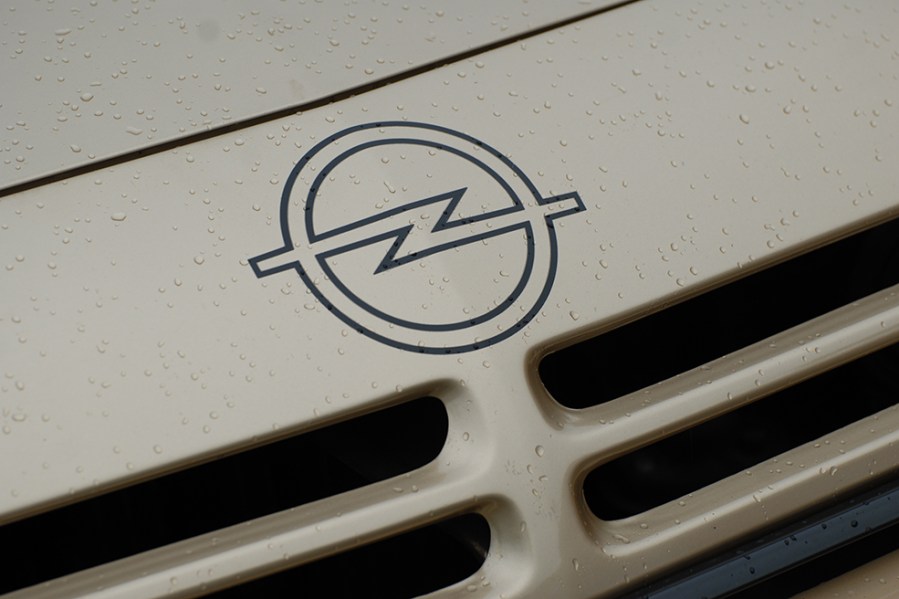 Opel Manta B: our verdict
Mention a sporting coupe from the 1970s or '80s and most thoughts will turn to the Ford Capri – and while we completely understand the appeal, it would be a shame to dismiss its Opel rival. The Manta offers arguably more understated styling – in earlier form at least – but a later GT/E has plenty of presence, plus there's a choice of hatchback or coupe. Being less ubiquitous compared to the Ford may also be a plus for some enthusiasts, and let's not forget the added lustre of a rallying pedigree.
A good example will drive nicely with a pleasing blend of performance and usability, and there's nothing to fear when it comes to ownership. Yes, there's the spectre of rust, so tread carefully unless you really want a full-on restoration project, but the oily bits are all easy to tackle for anyone that enjoys wielding the spanners. Manta owners are a knowledgeable and enthusiastic bunch, too, so you won't be stuck for help and advice. If your heart's set on a classic coupe, this one deserves a closer look.
While the classifieds aren't exactly awash with Mantas for sale, there's a reasonable smattering to be found (B2 versions being the most common) and they crop-up at auction on a fairly regular basis. The coupe is the more desirable of the two body styles, so these tend to fetch more money, but it's condition that matters more than anything with these cars.
B2 models are worth the most, and values across the board have been rising steadily over the last couple of years. You can now expect to pay from £1000 to £4000 for a project, with usable cars in need of ongoing tidying commanding anywhere from £5000 to £8000 depending on the version. Budget £8000-£14,000 for a good B2 coupe, with the very best ones commanding anything from £14,000 to £25,000 (a hatch will be £6000-£11,000 less). For comparison, the very best earlier Bs span £8000-£15,000.
Considering the sums being asked for its Ford rival, we can't help thinking the Manta represents good value right now. And as more enthusiasts come to appreciate the Opel's charms, prices are surely going only one way
Opel Manta B timeline
1975
Manta B is launched, using the platform and mechanicals of the Opel Ascona; there's a range of four-cylinder engines, while UK trim levels include Deluxe and SR.
1979
Original UK-spec 1.9-litre engine (carried over from the Manta A) is replaced with a punchier 2.0-litre.
1981
Manta 400 homologation model debuts at the Geneva Motor Show; powered by a 2.4-litre DOHC engine with 144bhp, just 400 are made and it's sought-after today.
1982
Facelifted B2 version is announced with OHC or cam-in-head engines and stylish body kit.
1983
GT/E version with Bosch-injected 2.0-litre engine and Recaro interior arrives in the UK.
1986/87
Exclusive version arrives as a run-out model with extra equipment, beefier body kit, plus twin round headlamps as seen on Irmscher variants.
1988
Manta production ends after more than half a million are made, replaced by the Vauxhall Calibra the following year.