You'd think car makers would be able to produce a top-notch bike but it doesn't always work out that way. We look at the car makers that built bikes.
How often have you been hanging around a main dealer parts department and wondered how they get away with charging just so much for the shiny tat in the display cabinet? From key rings to teddy bears, torches, cuff links and watches most car makers can kit you out like some kind of sponsored mannequin.
All too often, the stuff clearly fails to sell in sufficient quantity and many's the press launch I've been on where I was handed everything from a Mitsubishi-branded electric letter opener (letters… anyone remember them?) to the Audi-branded electronic telephone tone dialler which could allegedly be used to get free phone calls.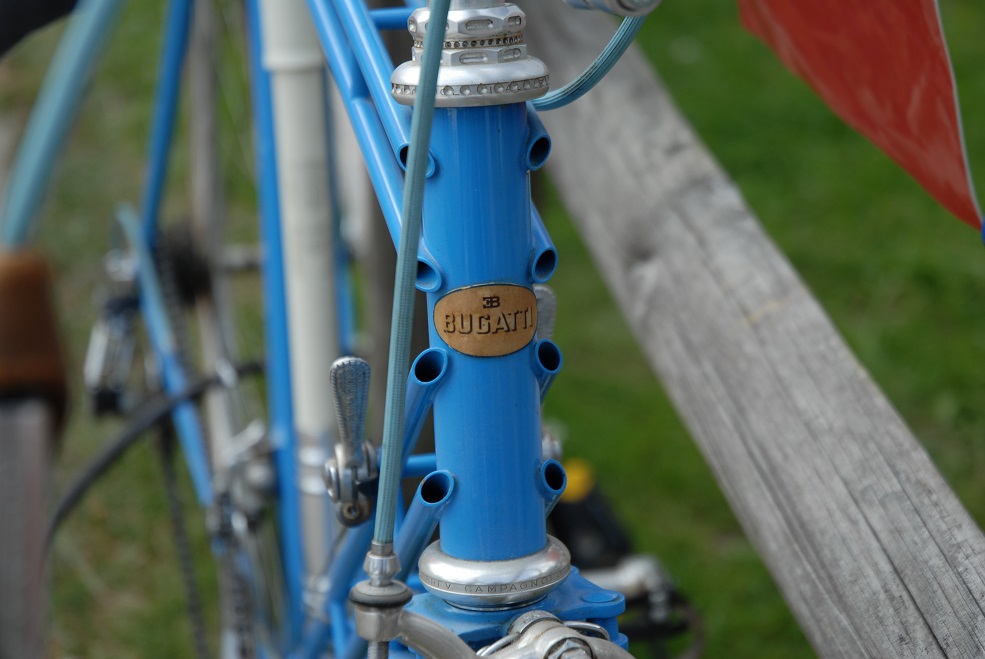 Every so often, the branding goes that bit further and most car maker have put their name to a bicycle over the years. Ironically, it never seems to be the marques which did genuinely start out in the bicycle world: Peugeot divested itself of its bike-making arm years ago and we haven't seen a Rover-branded bike since 1925. We have however, seen the Land Rover name on a bike and the Solihull brand first teamed up with a UK bike designer a decade ago. Given Land Rover's off-road heritage, you might expect a serious bit of off-road kit when it comes to their LR-branded mountain bikes but the reality is that they're aimed at riders who do just as much off-roading as the average Discovery buyer.
The result is a bike which might manage a gravel track well enough and pop a wheel up a high kerb on the school run but which won't be up to tackling anything remotely hardcore. Look at older examples and you'll also see they've lasted in the British climate about as well as a Discovery 2 chassis.
At the other end of the scale we have the fancy machinery created by those car companies taking a genuine interest in the product rather than licensing their name out indiscriminately. King of these must be the Lotus bike on which Chris Boardman won gold at the 1992 Olympics. An aerodynamically efficient carbon monocoque frame, the machine was developed by Lotus Engineering and was later put into limited production as the Lotus Type 108 and Type 110.
Sadly, the Lotus remains one of the few high-end bikes to have genuinely received engineering input from a car maker. Bugatti will be happy to sell you a £40,000 machine, custom-painted to match your Chiron if you so desire and complete with a toothed belt in place of a chain to avoid dirtying your slacks, but in reality it's just a massive mark-up on a bike supplied by German maker PG Bikes – that name originally standing for the rather less classy 'Pimpgarage'. Rather telling is the footnote in their literature that the featherlight 5kg machine is not intended for use on public roads – so maybe stick to marinas and casinos.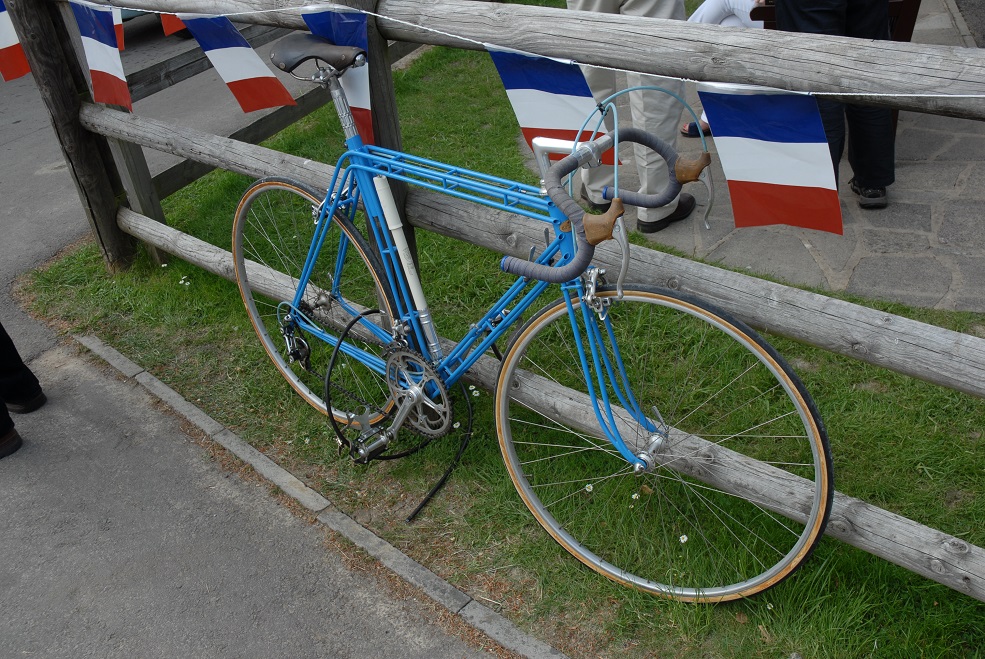 Ironically, Ettore Bugatti did design a similarly elegant bike himself back in 1913, a space-framed machine which never reached production – until, that is the drawings reached a Californian bike builder in the '70s who built a handful.
At fellow VW Group marque Audi the branded bikes were at least impressive machines made in conjunction with German firm CarbonSports, although these days the company is throwing its Quattro brand at top-end electrically-assisted 'e-bikes' to good effect. Meanwhile, all the Italian supercar makers have supplied branded bikes at one time or another, but despite the massive price tag, under the decals they're usually only one rung up from a supermarket-quality machine.
One maker to buck the trend over the years has been Honda, which unsurprisingly sidestepped a lazy licensing deal, threw up the rulebook and came up with the RN01. Looking like a motorbike without an engine, the machine was primarily a downhill mountain bike and incredibly featured a CVT-style gearbox. The ground-breaking machine was a regular winner in downhill competitions in the mid-2000s and shows what can be achieved when a car maker puts its considerable engineering resources to work properly. Sadly the bike wasn't offered for public sale.
The last word in desperate car-branded bikes though must the rather awkward Alfa Romeo machines. Essentially a rebadged Compagnia Ducale, the 4C is a carbon-framed design but can't quite make up its mind whether it's commuter hybrid, road racer or wall art. Expect to pay just over £5000 to find out, but at least it's better than their previous effort, the Stradale Urbane which was blessed with a gawky-looking alloy frame with the tubes bent to awkward angles intended to replicate the shield shape of the Alfa badge.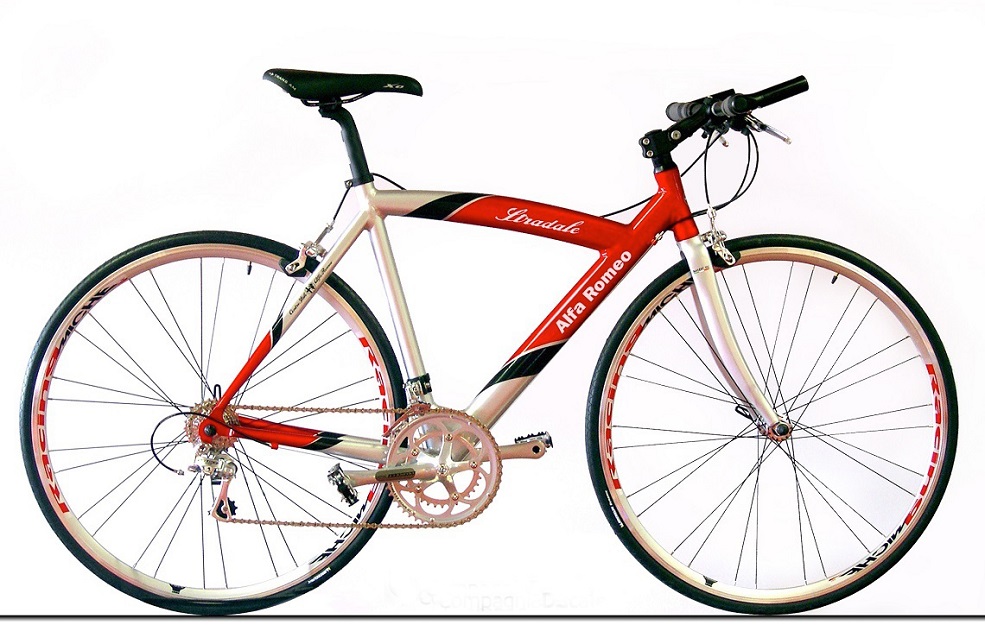 For a lesson in how to do the whole car/bike thing properly, we need to look closer to home: specifically to Malvern and Stratford upon Avon, the homes of Morgan Motor Company and Pashley Cycles respectively. Like Morgan, Pashley makes its products largely by hand in the old-fashioned way in its Midlands factory and the Morgan/Pashley range of bikes complement the cars nicely. You can't knock the craftsmanship which goes into hand -stitched saddle and grips… and who doesn't love a laminated wooden chain guard now?