The MG TF was one of MG Rover's swansong models, and probably one of its best. Here's how to buy this modern classic take on the British sports car
Launched in 2002, the MG TF was a mild facelift of the earlier F. But history bestowed a greater role upon it; the last (to date) MG sports car. The MGF had been developed to a tight budget with extensive parts bin sharing, including subframes from the Metro. These necessitated Hydragas suspension – pliant and amusing, but expensive and not especially sporty. When the Metro ceased production, the cost of the small number of Hydragas units MG Rover needed went through the roof and it was decided to develop a steel sprung MGF as a replacement. This car is what became the TF.
Given a far more sporting edge that before courtesy of a sharper face, more power and firmer suspension, the new TF was a hit – though some cynical commentators at the time commented on just how similar to its predecessor it was. This is of course a boon today, as it improves the likelihood of finding good secondhand parts to keep your classic on the road.
The standard range was simple – a 116bhp TF115 with a 1.6-litre K series, and a choice of 1.8s. These were the TF135 and TF160 VVC models – with 135 and 157bhp respectively. A range curiosity was the TF Stepspeed, with a Rover 75 spec 120bhp 1.8 and a CVT gearbox. Rare when new and ever rarer now, reliability issues owing to poor maintenance mean these are less desirable than the standard manual models. It may, therefore, be possible to bag a bargain.
Thoroughly revised just before production ceased in 2005, the last models features revised suspension rates, different trim, and a glass rear window in the hood. These cars are desirable as they represent the zenith of the all-British TF range, and the end of an era when the factory closed its doors in April 2005.
However, in 2008 the TF was relaunched by new owners Nanjing Automotive, and soon cars were coming off the production line to what had broadly been the 2005 spec. A few minor cosmetic changes marked the Chinese cars – a new grille and instruments primarily – and owing to their collectable status at Britain's first 'new' MGs these cars command a significant premium on the classic car market today. Production ceased in 2011.
39249 UK TFs were built – with 500 LE500s, 50 85th Anniversaries and a few TF135s making it out of Longbridge in the three year revival. And while the Chinese cars still command a premium, you can buy a usable TF for under £1000 and a very nice British car for £2500. At this money it seems silly not to take advantage – and get yourself one of Britain's best affordable mid-engined modern classics in the process.
Bodywork
The side air intakes, wheel arches and front wings are vulnerable to stone chip damage, which can sometimes lead to corrosion. The TF is a relatively rust resistant classic in general, but neglect these areas at your peril. It's also well worth getting underneath the car to check the condition of the front and rear subframes – these are still related to those on a dear old Metro and can trap water, leading to structural corrosion which you really don't want to have to deal with. The engine carrier in the rear frame and the strengthening box sections in the front are especially vulnerable areas. Any issues, walk away from the car.
These cars can – and do – leak. Check the seals around the door mirrors – if this has gone the main door seal will need replacing as a whole, so budget around £150. This is usually the cause of damp footwells, but equally the heater cold air intake box can cause issues in the passenger footwells of early models. A new design of intake in 2003 largely cured this issue, but bear in mind that some later registered cars may have been sitting around unregistered for some time and thus may still have the earlier system.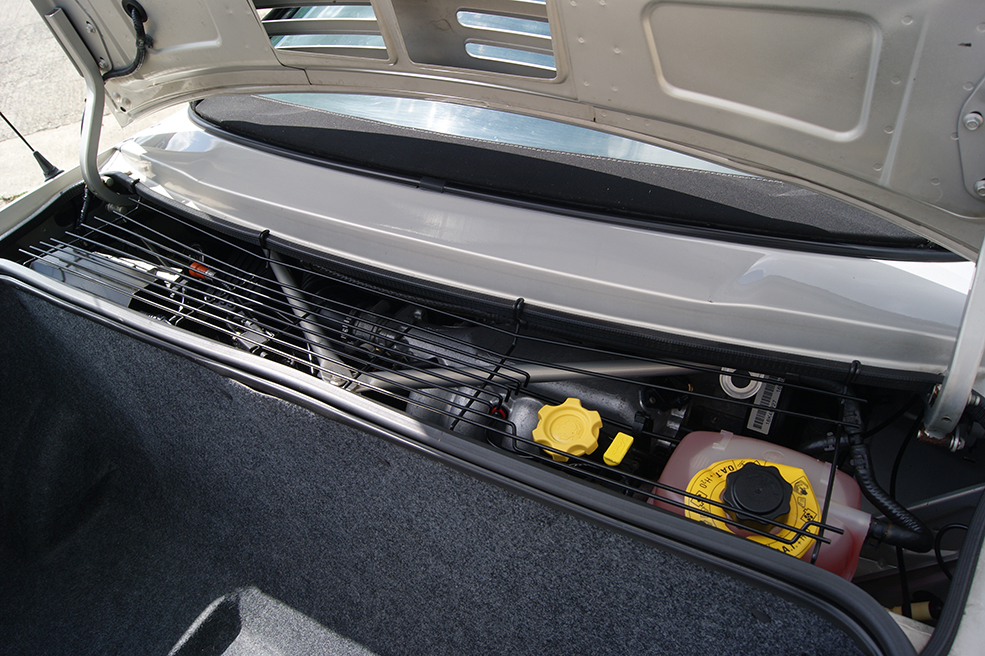 Engine and transmission
All MG TFs used variants of the Rover K series engine family – the Chinese TFs used an updated variant called the N series, but as a K derivative the same rules apply.
It's a cliché but head gasket failure isn't unheard-of with these engines, so check for mayo in the oil filler cap and contaminated coolant. The remote radiator means there are plenty of places for coolant leaks to occur, so check that your potential purchase has the right level showing. Unscrupulous sellers might top it up just before a viewing, but the clueless won't care, and you should walk away from cars that are significantly low.
This was a clever engine with dowels holding all major components together, and if your car HAS overheated it's possible that the plastic dowels (a cost cutting measure) have melted and allowed for head shuffle. If you're buying a project that won't run properly after a head gasket change, you can't rule this out – get it checked over.
When looked after, the K series is generally reliable – and a feisty little engine that suits the TF perfectly. Don't let it dissuade you from ownership of such a great car.
The PG1 gearbox used in these cars was originally developed for the humble Austin Montego, with development work shared by Honda. It's since been seen in virtually everything Rover produced with the exception of the Mini (Unless someone knows something we don't!) and is reliable in service assuming the power level is standard. Those with uprated cars may wish to source an uprated PG1 from a Rover 620ti or 820 Vitesse.
It's important, however, to touch on the Stepspeed cars here. Use of the wrong oil can generate issues, so it's vital to check the receipts for gearbox work. Conventional CVT oils are not suitable, though the correct oil is available via XPart. Worst case scenario, the R50 MINI used a similar ZF CVT and its oil will be compatible with the MG unit.
Suspension, steering and brakes
If you get into a 2002-2005 TF and find the ride almost intolerably firm, that's normal. Suspension rates were revised to something more comfortable for the very last cars in 2005, and the Chinese models carried over the new settings. The earlier settings became the "Sportspack 1" option.
The earlier cars can be softened by former MG engineers at Vehicle Handling Solutions, with a Bilstein comfort kit. It's also possible to retrofit later suspension into an earlier car.
TFs came with power steering as standard – an EPAS system originally developed for the MGF. This system offers few problems in service, though many owners remove the relay for a weightier steering feel. If the car you test doesn't quite feel right, it's worth checking to see that the relay is still in situ and hasn't failed.
TFs came with discs all round, though while the standard card had 240mm front discs the faster 160 had larger 304mm discs. The 160 also eschewed standard slider calipers for bright red four-pots. You may find this upgrade on lower spec cars but it really isn't necessary. ABS was fitted to the 160 and Stepspeed from the start, optional on other models until 2004. A pair of front discs should set you pad around £75, decent pads around half that.
Interior, trim and electrics
Interiors came in a choice of cloth or leather – the leather will be far easier to source replacements for or to have retrimmed by a competent trimmer, but the cloth will feel cooler in summer, warmer in winter and is fairly hard wearing. Trim insert materials vary, with aluminium and walnut popular and we've even seen carbon effect in some cars. These trims are not difficult to source, so we wouldn't be worried by condition or if they're not the ones you really wanted.
Many switches and trim items are shared with other models in the MG Rover stable, including 25, 45 and 800 series – while the steering wheel is related to that of a 1990s Mini.
It's important to assess the condition of the hood. Most were black, though blue, green, cream and red were also available for those who wanted them. Most came with plastic rear windows, though late cars came with glass. Plastic equipped cars need to be checked for brittle windows, clouding or even splits – a new window can be up to £400 fitted. Check for rubbing damage to the hood, and if the elastic stops it from lowering don't just force it or you will bend the frame.
All fixings are there for a hard top – if the car is wearing one, check the heated rear window switch and relay have both been fitted. Hardtops aren't model specific, and a secondhand TF hardtop should fit your potential purchase.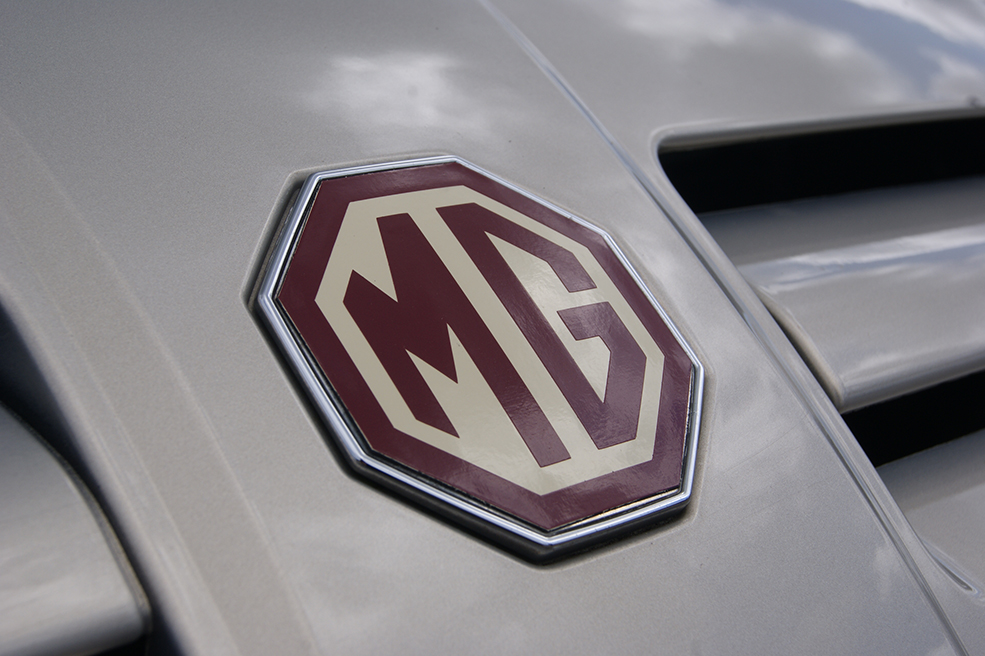 MG TF: our verdict
The MG TF makes a good case for itself as a Mazda MX-5 alternative not only because it wears one of the best badges in the business, but also because the diverse range includes a model for everyone.
Best buys for those on a budget are the standard 1.8-litre models. In all seriousness they're no more expensive to run than the 1.6, more common and easier to find service parts for. The VVC equipped cars are a lot of fun, and real performance bargains too. We'd avoid the Stepspeed purely because many have been neglected – buy with care and ideally a full service history.
There is undeniable appeal to the Chinese cars – newer and with unique styling – but as a rule the British models are better made. That doesn't mean the Chinese cars are undesirable – they represent the very last MG sports cars and can command a premium for that alone.