Gorgeous and fast, the Maserati 3200GT and 4200GT are also temptingly affordable on today's used market . Here's how to buy one
There's always been a special cachet and exclusivity to anything wearing the Trident badge, so the news of a new Gran Turismo generated plenty of expectation. That new model was launched at the 1998 Paris Motor Show as the Maserati 3200GT. Styled by Giorgetto Giugiaro, it was a design that melded elegance with sporting intent with no shortage of the latter thanks to the use of a twin-turbocharged 3.2-litre V8 engine producing 370bhp.
Priced from £60,000 in the UK, lucky buyers could revel in serious performance with 0-60mph ticked off in five seconds before going on to a 175mph maximum; the 'Automatica' launched a year later was barely any slower. And in 2001 Maserati introduced the Assetto Corsa variant that was a touch more hardcore thanks to lowered and stiffened suspension, quicker steering and uprated brakes.
In all, around 4800 Maserati 3200GTs would be built prior to being replaced by the 4200 that debuted at the 2001 Frankfurt Motor Show. That was in drop-top Spyder form – the GT arrived the following year – and while it looked broadly similar (although losing the distinctive LED 'boomerang' rear lights) there were plenty of changes beneath the handsome skin. Power now came from a Ferrari-developed naturally-aspirated 4.2-litre V8, a paddle-shift F1-style gearbox was optional and the transmission was now rear-mounted as a transaxle.
2004's Gransport version was more focused still, but all 4200s boasted enviable performance and desirability, and production numbers were higher. But gorgeous looks and tempting price tags can be a dangerous combination, so should you buy with heart or head?
Bodywork
While neither model features the sort of exotic materials and construction that make up today's supercars, there's certainly no room for complacency. Most important by far is establishing that no evidence of previous crash damage or poor repairs lurk in the car's history, so unless you're certain of the provenance it'd be best to find another example. And with rectification of even minor panel or paint defects proving costly if you want the finish you'd expect of a Maserati, thorough scrutiny of the body is wise.
As for corrosion, it shouldn't be a notable factor on cherished cars although we'd inspect a Maserati 3200GT for any sign of cosmetic rust beginning to form on panel edges, beneath the rear lights or around the rear wheel-arches.
Pay particular attention to the condition of mirrors and light units, too, as sourcing parts is a potential problem; used items are one option, but if you're replacing a headlight, for example, bear in mind the inner surface is colour-matched to the paintwork.
Engine and gearbox
Neglected or poorly maintained V8s bring the risk of stomach-churning bills, so an unimpeachable service history is crucial. A notable 3200 engine frailty is excessive crankshaft end float which will necessitate an engine rebuild at £7,000-plus, made more difficult by tricky parts availability. A failed throttle body costs around £2,500 to replace, although it can be refurbished for about £400.
This engine also features both a timing belt that needs replacing every three years/31k miles – renewing the water pump every third belt change is sensible – and a chain at the back of the engine that should be renewed at 68k miles; doing both is a pricey job, but with new, original chains unavailable check the history to see what's been done.
Leaks of oil and coolant aren't uncommon, either, whilst engine management maladies caused by ailing sensors and connections can prove frustrating and costly to cure so watch for poor running and dashboard warning lights. Starter motor failure can occur but used ones can be found for a few hundred pounds.
The 4200's engine is considered more robust and reliable, and parts availability is less of an issue (for now, at least) but it still demands the same meticulous servicing. Camshafts are chain-driven so regular oil changes will avoid premature wear, and it's worth checking for cam-cover oil leaks. As for gearboxes, the 3200 offered a ZF six-speed manual or BTR-sourced four-speed automatic, and assuming they've not been abused or neglected they're not usually troublesome.
Both will benefit from fluid changes at 12k miles, and bear in mind that clutch replacement is around £3000. A similar sum is needed to do the job on the 4200's paddle-shift Cambiocorsa transmission and the clutch can last less than 30k miles. Again, refreshing the fluid in the gearbox and transaxle every two years is a good more and should only cost £200 or so. Note, too, that it's not as slick as today's dual-clutch gearboxes, especially at low speeds, so try it before committing.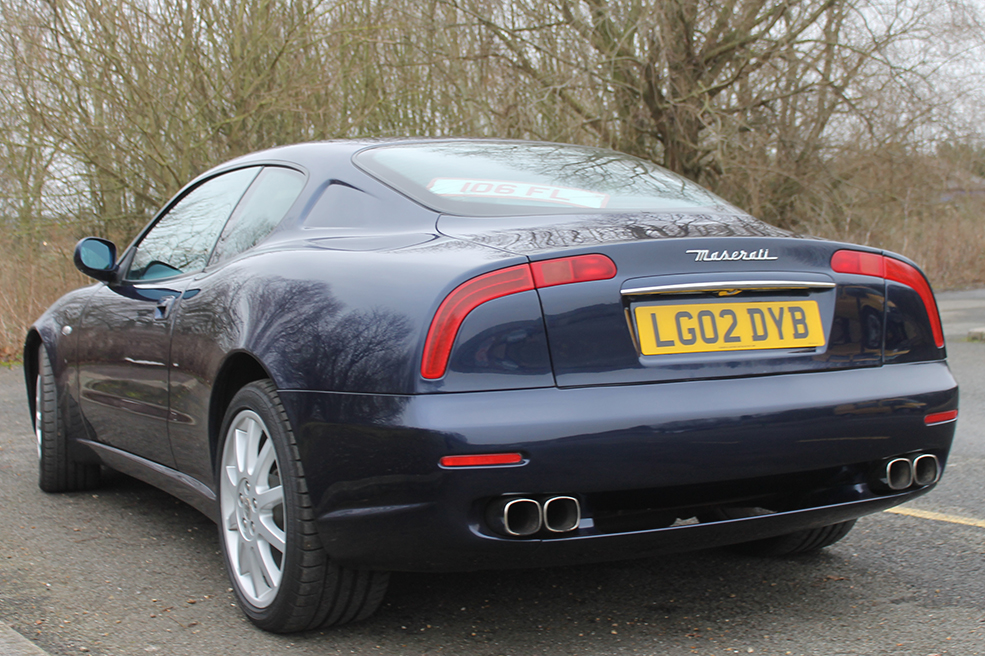 Suspension, steering and brakes
Anything less than pin-sharp handling requires investigation, and a specialist geometry check is also advisable, especially if there's any sign of uneven tyre wear. A major overhaul will be a wallet-wilting experience, and even something as simple as worn front lower ball joints is a pricey fix – they're integral with the wishbones, and those cost £1000-plus.
Leaking dampers on the Maserati 3200GT is an issue, too, and with new Bilstein ones unavailable you should budget £300-400 per pair for a rebuild. And knocks from the front suspension could indicate a captive nut in the chassis rail/sub-frame has come adrift after hitting a pothole – it's an engine out job to fix.
Turning to the 4200, all UK cars got Skyhook adaptive dampers, which are not available and are harder to refurbish, so seek advice from a specialist if you suspect problems here. And while checking the suspension it's also advisable to inspect the front sub-frame for corrosion – it can rot from the inside and replacement is the only answer at a cost of around £4,000.
As for brakes, the discs, pads and calipers are common to both models and it's a case of checking for general wear and corrosion necessitating costly replacement. Ensure the ABS warning light illuminates and extinguishes on start-up, though, as sourcing a replacement pump for a 3200 can be difficult and they can also suffer from corroded reluctor rings on the drive shafts; it confuses the electronics leading to odd symptoms, but they can be cleaned up.
At least neither model exhibits any particular steering issues, although it's worth checking within the engine bay on 3200s as fluid can leak from chafed power-steering pipes. Both models were recalled in the mid-2000s for potential steering problems – the 3200 for cracks in the steering rack sub-frame, and the 4200 for loose rack fixing bolts – but these should have been sorted long ago.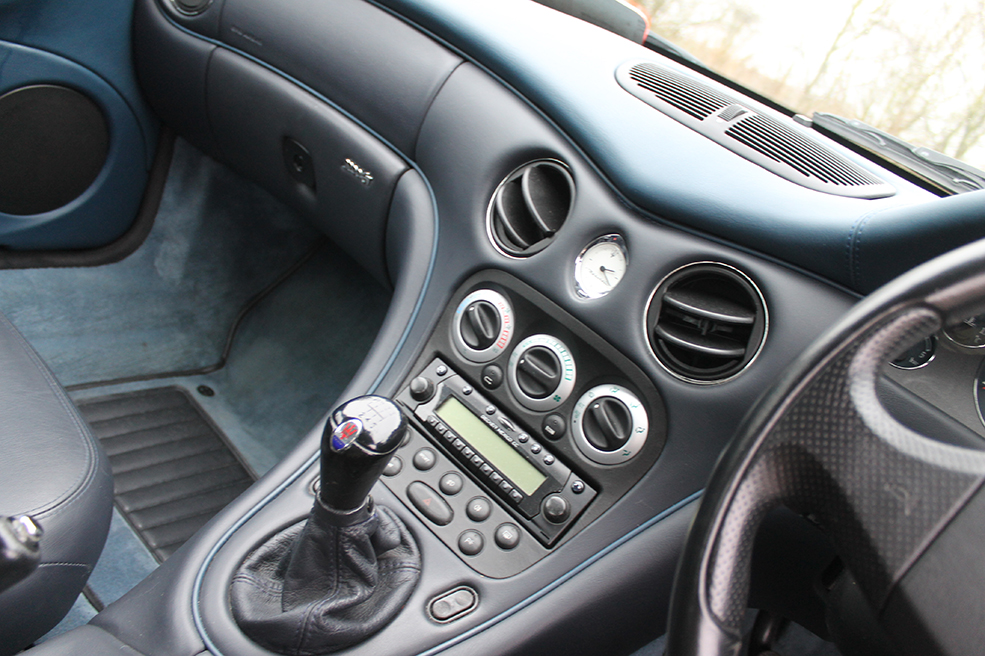 Interior, trim and electrics
Maserati teamed the alluring exterior styling and rampant performance with a lavish cabin, so the important thing is ensuring it's not succumbed to wear and tear. Scuffed or damaged leather will be obvious and you'll need to budget for specialist re-trimming, but it's worth checking the Maserati 3200GT for signs that the hide is lifting on the dashboard or steering wheel boss. It's a common problem and one that not all owners will have bothered to fix.
Electrical glitches aren't uncommon, either, so make sure that every works as it should and pay special attention to items such as audio systems and air-conditioning. Some parts are very scarce now – window regulators for the 3200, for example, and the 4200's bespoke audio system although specialists, Giallo, have a DAB upgrade to get around this. Even where they are available you'll not be surprised to hear that they can be very expensive.
A failing battery can cause all manner of strange issues, and ensure the red master key is present as programming replacements is almost impossible without it. It's also a good idea to check both models for damp foot-wells – at best it's just a blocked drain hole somewhere, at worst a leaking heater matrix which requires dashboard removal to fix.
And if you're tempted by the al-fresco charms of the 4200 Spyder, take plenty of time in checking the condition and operation of the electric roof, and ensure that perished seals haven't led to water ingress.  Later versions also got a glass rear screen, which is less prone to damage.
Maserati 3200GT & 4200GT: our verdict
One thing common to both models is that you won't find many for sale at any one time, so the choice of spec or colour is going to be limited. Ultimately, condition and history matter more than anything with these cars, so if you did find one that's temptingly cheap you'd need to tread very carefully.
A Jaguar XK8 is a much safer buy in our opinion – not least in terms of running costs and parts support – but if you've got the requisite budget, the Maserati alternative is a worthy one.