Once derided, never forgotten: the Austins associated with British Leyland have finally been afforded recognition in the market place
Say what you want about British Leyland – but its cars never lacked for innovation. That many of its most ambitious cars still wore Austin badges was a reflection of how mentalities still clashed within the giant conglomerate.
AUSTIN MAXI (1969-1981): circa £3500
One of the last cars to be developed by BMC , the Maxi was probably over-qualified for its role as a Cortina-basher. A direct descendent of the 1800 – in fact, every medium to large Austin up to and including the ill-fated 3-Litre – which donated its doors and passenger cell, it was an engineer's car to the last.
Much in the same vein as the (far more expensive ) Renault 16, the Maxi offered buyers 'all the fives': five doors (including a hatchback boot lid) and a five-speed gearbox. It was sophisticated, rational and roomy where the Cortina was an exercise in regulated difference.
In 2017, Maxi fans enjoy project ADO 14 as a brilliantly spacious and capable classic – and with so few left on the roads, asking prices are rising quickly. Price aggregator The Market tracked the values of 188 Maxis offered for sale by dealers, private individuals, owners' clubs and auction houses since September 2014. No longer are Maxis the battered workhorses of yore; The Market's data suggests a year on year price increase of nearly 96 per cent!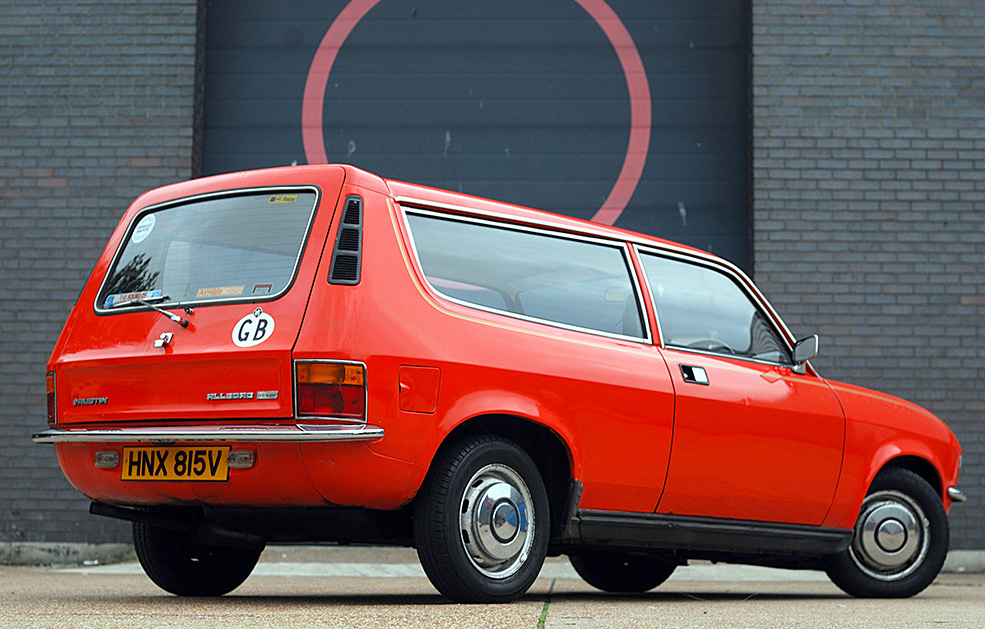 AUSTIN ALLEGRO (1973-1982): £750-£4750
More sinned against than sinning, the Allegro had the unenviable task of replacing the much-loved Austin 1100/1300 (ADO 16). Compared unfavourably in period to the Citroen GS and Alfasud, both of which needed far deeper pockets to maintain, own and run, the Allegro was also a victim of styling by committee; the need to accommodate a bulky heater unit designed for the Morris Marina along with tall overhead-cam engines distorted designer Harris Mann's original shape.
Having passed through three model series, early large-engined Allegros are now valuable commodities, up to and including the rare Equipe limited edition.
Allegro estates make for excellent holdalls, and – displacer worries aside – reliable classics, especially in A-Series engined form.
The Market's data on Allegros was erratic – so we took to the Internet, uncovering a £750 project on Car and Classic and a £2995 S2 saloon on eBay. KGF Classic Cars in Peterborough recently sold a £4695 example, more or less defining the top price ceiling for an Allegro in 2017 (despite another car being listed for £4750). Van den Plas models fetch similar prices; never badged as Allegros in period, there were none for sale when we compiled this feature. Look at around £3330 to take a good Allegro home with you – that's good (but not perfect) Series 1 money, very good (but not concours) Series 2 folding, and near-mint Series 3 coinage.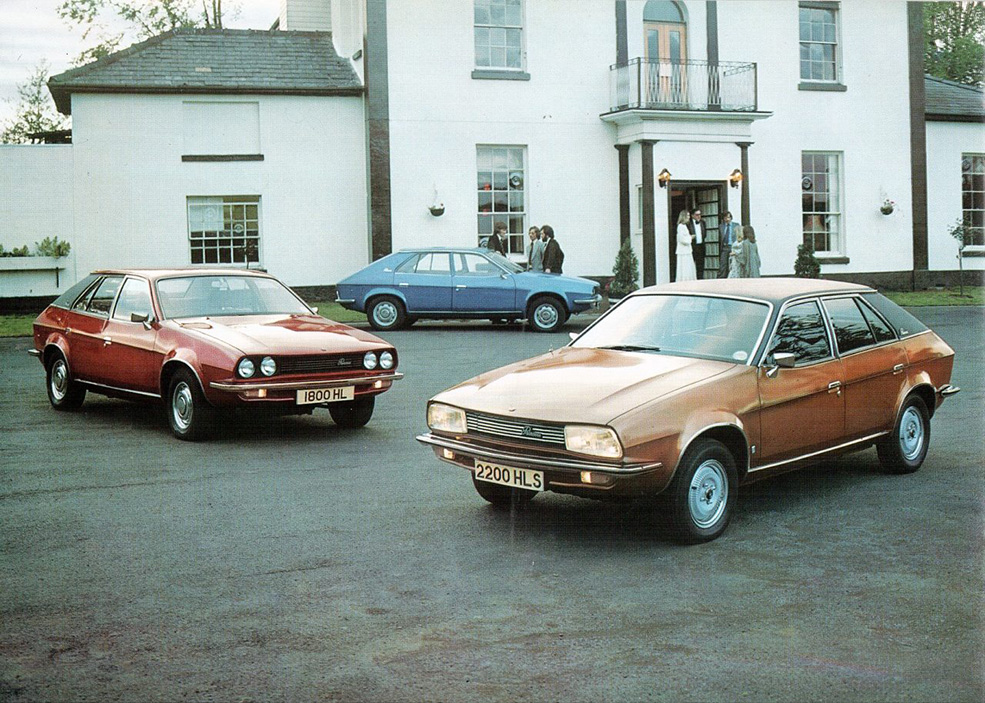 'LEYLAND PRINCESS' (AND AMBASSADOR, 1975-1984): £1900-£2500
The revival of a historic Austin nameplate brought Harris Mann's most radical 'Wedge' styling to the forefront of British Leyland's aesthetic in 1975; initially marketed as the Austin/Morris 18-22, it was renamed later that year, becoming the Leyland Princess. When the Princess 2 was launched in 1978 it became the Austin Morris Princess and then in 1982, complete with a hatchback restyle, it enjoyed two years as the Austin Ambassador. Perhaps channelling the many identities of the car it supports, owners' club www.leylandprincess.co.uk recently renamed itself to the Leyland Princess Enthusiasts' Club. John Shuttleworth, having immortalised a certain year of Ambassador in song, was unavailable for comment.
Recognition (and thus asking prices) for Princesses and Ambassadors has been rising sharply in the past five years. The Market, having tracked the window sticker prices of 40 'Wedges' since September 2014, reports a 70.8 per cent year on year increase. You'd be disappointed in finding an average value of £2550, therefore; cars sold through the Princess Enthusiasts' Club have achieved significantly greater sums, nearing five figures in one case.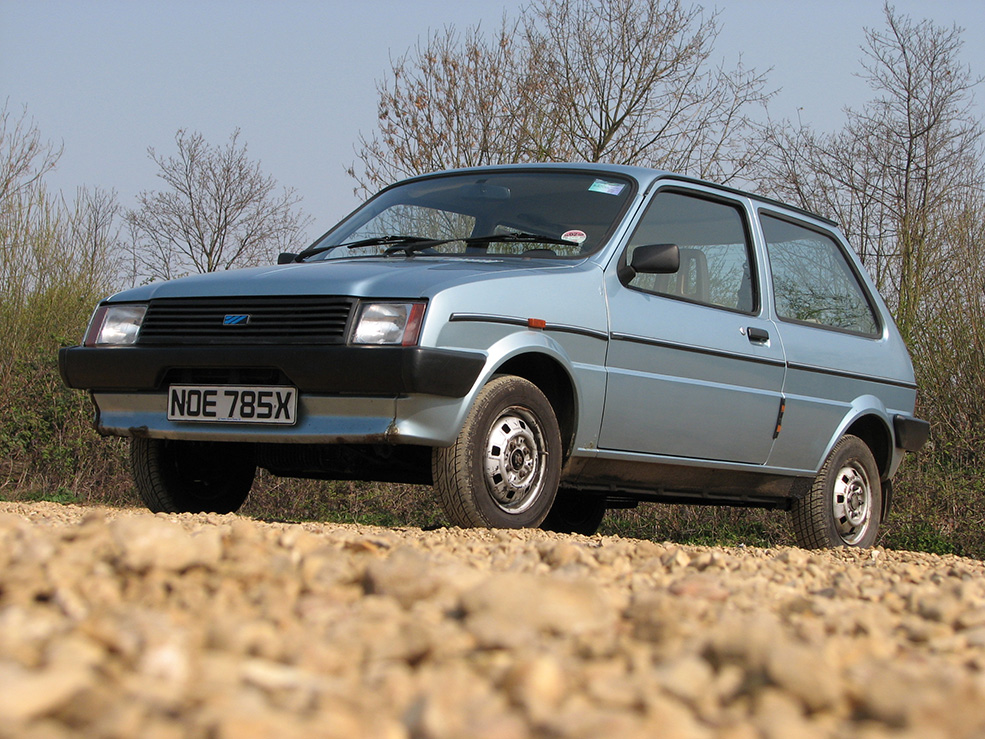 AUSTIN METRO (1980-1990): £1500-3500
Such was the Mini's popularity that the car meant to replace it actually died first, as the Rover 100. Nevertheless, the Metro was a patriotic super mini which cleverly updated Mini hardware (such as the uprated A+ engine range) to stay competitive.
Replaced by an extensively re-engineered Rover Metro in 1990, survivors are few and far between thanks to rampant rot and an anti-corrosion warranty ignored by many small car shoppers. Having recorded the prices of 448 Metros since September 2014, The Market found that £2334 was needed for a solid Metro in 2017 – representing a 40.4 per cent year on year increase. You may find turbocharged MG models up for more money – that's if you can find one, of course.