Citroen CX GTI Turbo (1985-1989)
Citroen owners are passionate ones. They get the brand; all its pitfalls suddenly become attractive characteristics that make the brand stand out. The Citroen CX GTI is certainly amongst Citroen's quirkiest models, and the CX itself is often regarded as the last proper Citroen before its takeover by Peugeot.
The CX took over the big saloon gauntlet from the DS within the Citroen family. It was praised for its free-revving, long legged performance even before the GTI model arrived. The addition of the turbocharger in the 2.5-litre CX boosted power to a healthy 168bhp and top speed reached 135mph. While the speed aspect isn't something to shout home about, it's enough to help the CX along the way. Besides, its good looks are enough to woo you anyway.
Today, finding a CX GTI is difficult enough, let alone one in RHD. We found just one example for sale, which resided in sunny Spain; a left-hand drive, automatic example which had covered almost 90,000 miles priced at just under £14,000.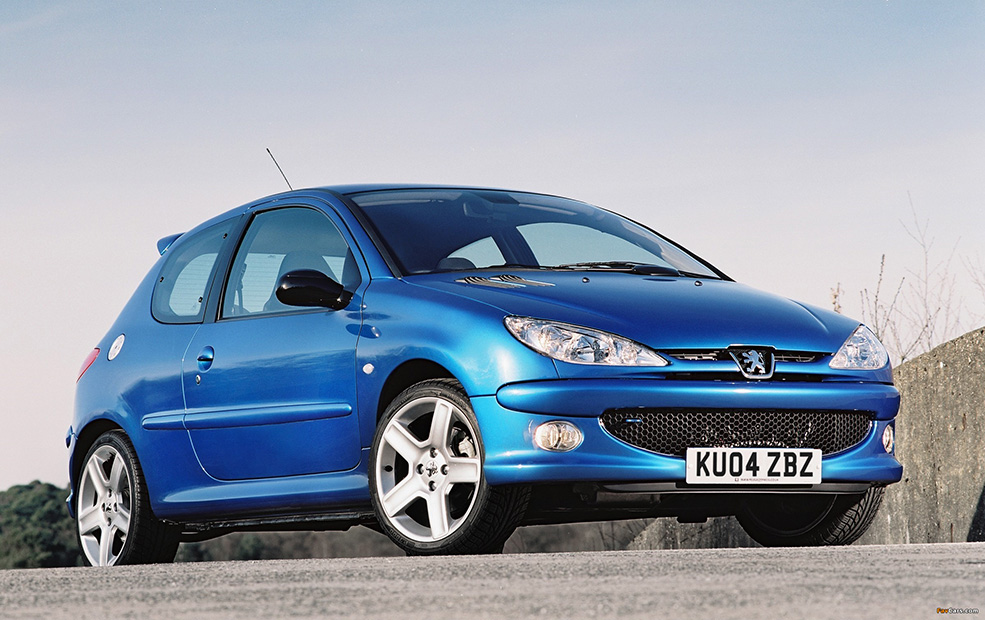 Peugeot 206 GTI (1999-2006)
Is it considered a modern classic yet? We reckon so. The 206 GTI wasn't too well received when it landed, but now prices are sitting firmly below £2000, it makes for an ultra-cheap, reasonably quick hatchback.
Arriving in the UK in 1999, the standard GTI, offering 137bhp, wasn't exactly the spring chicken we're used to from Peugeot. 0-60mph was done in 8.4 seconds and top speed nudged 130mph, which is good progress but more warm rather than hot. The 180bhp version spiced things up ever-so-slightly, bringing the 0-60mph time down to 7.4 seconds and the top speed up 7mph. The biggest benefit was the addition of the six-speed manual, which meant motorway driving yielded better mpg. The biggest plus point has to be the handling; we know Peugeot can set a car up well and the 206 GTI was no different.
As mentioned above, the 206 GTI is extremely good value for money, but was brought in during as era when Max Power and the likes were rife, so finding an unmodified example can be tough; but they are around. Prices won't climb above £2000 and this is for a car with less than 75,000 miles.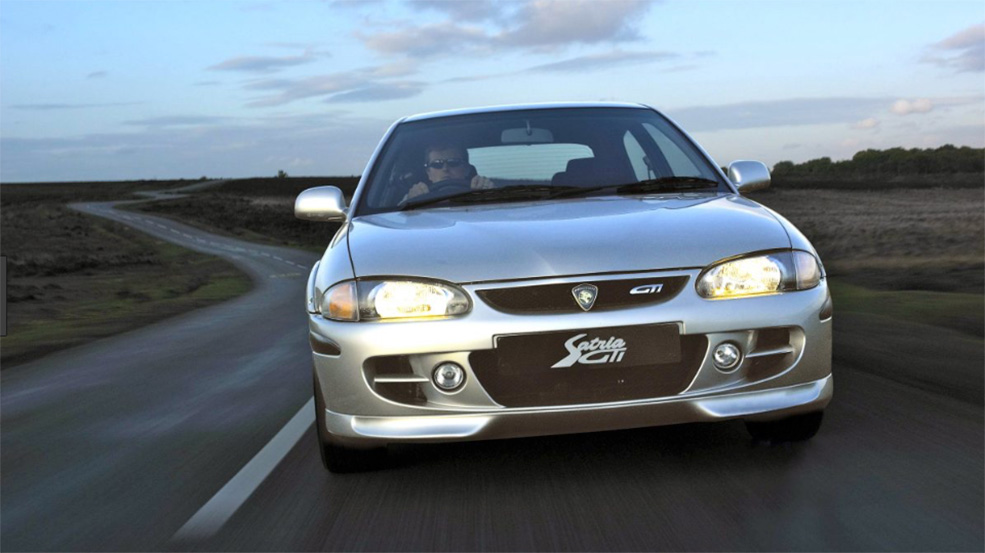 Proton Satria GTI (2000-2003)
Proton is certainly better known now than it was when it launched the 1.8-litre Satria GTI. Priced interestingly, it lacked the credibility to properly convince customers to buy them. Despite this, the GTI is an OK car, with good performance (0-60mph in 7.8 seconds) and handling which was tweaked by none other than Lotus. That's not to say that it's an out and out performance icon, far from it, but it was fun to drive nonetheless.
Today, owning one would probably earn you more respect than admiration, but if quirky, interesting cars are your bag, the Proton certainly ticks the box with a bold permanent marker. Again, the common theme with unusual GTIs is finding one for sale.
At the time of writing we failed to find any for sale, but we can't imagine the asking prices will be too much more than £2000.