Bringing mid-engined cars to the road from the track wasn't easy – but several manufacturers made it happen in the Sixties. As always, low volume exotica doesn't come cheap…
RENÉ BONNET DJET/MATRA BONNET DJET/ MATRA SPORTS DJET/MATRA SPORTS JET (1962 TO 1967)
Sorting out which manufacturer built the first roadgoing mid-engined car was easy: Automobiles René Bonnet managed it in 1962 with the announcement of the Djet I, the first model produced after Deutsch et Bonnet (DB) split off into two firms (Charles Deutsch, the "D" in DB, founded his own firm CD). Although competition Aérodjet models arrived a year later, producing mid-engined road cars not only set a precedent but moved Automobiles René Bonnet away from the small volume track cars DB specialised in.
With a Renault engine and a fibreglass body bonded to a steel chassis, the Djet pipped the DeTomaso Vallelunga to the production post in 1963 even though getting the Djet into production meant cars from 1964 wore Matra badges instead of those from Automobiles René Bonnet. Matra already produced the Djet's body in its factory space, so the leap wasn't hard to fathom.
Despite wearing a number of names during its life, Djet asking prices remain firm. The Market, an online value tracker, found 14 Djets had been sold since January 2016, ranging in price from £40,850 to £57,000. Expensive for a French obscurity, but how many cars do you know that were patronised by cosmonaut Yuri Gagarin?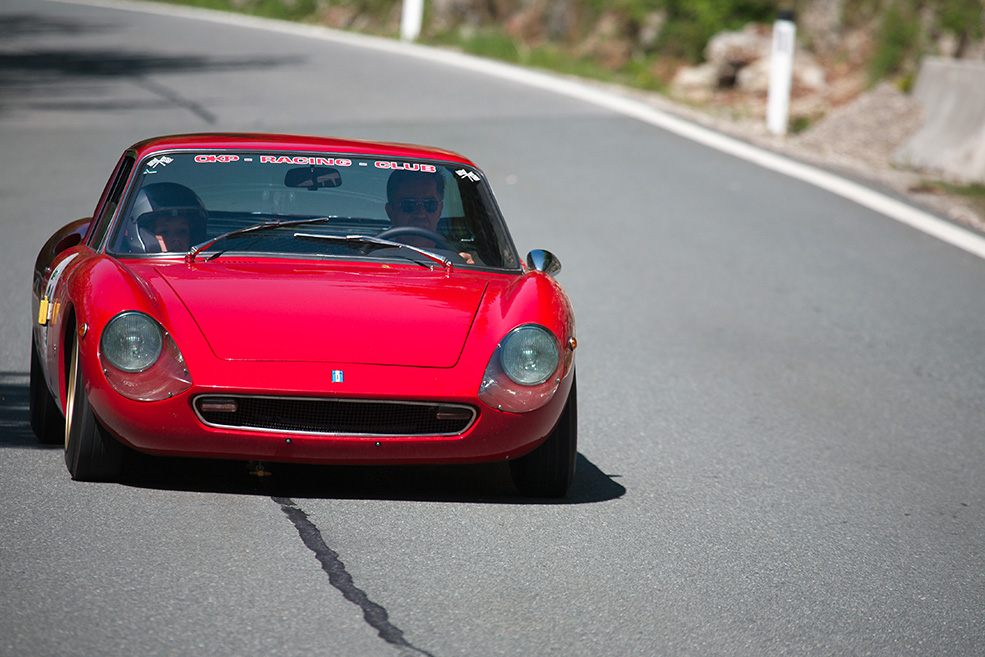 DETOMASO VALLELUNGA (1964-1968)
Deeply flawed, the DeTomaso Vallelunga was nevertheless a bold effort to bring mid-engined motoring to the road, predating the Miura by four years.
Named after an Italian racing circuit, the Autodromo di Vallelunga, it appeared as a concept car just as the first René Bonnet Djets were being delivered.
Like the French car, the Vallelunga became an orphan by dint of its innovative layout; its creator wanted to sell the design lock, stock and smoking barrel to another maker and cash in the royalties – but ended up producing the car under its own name with the help of coachbuilder, Ghia
A grab bag of parts from other manufacturers, the Vallelunga combined delicate styling with a 1.5 litre Ford Kent engine, a uprated Volkswagen Beetle transaxle and a fibreglass body on top of a steel backbone chassis. Despite the chassis not being up to the job of coping with larger engines, its principles led on to the characterful but capricious Mangusta. After a slow production run of 50 cars, the Vallelunga's career came to an end.
Valuing such a rarity is difficult, with a handful of cars present in the UK. A rough 1966 car sold at Artcurial's Paris auction for the equivalent of £189,000; a later, tidier Vallelunga estimated at between £180,000 and £200,000 didn't find a new owner at Bonhams' Padua sale last year.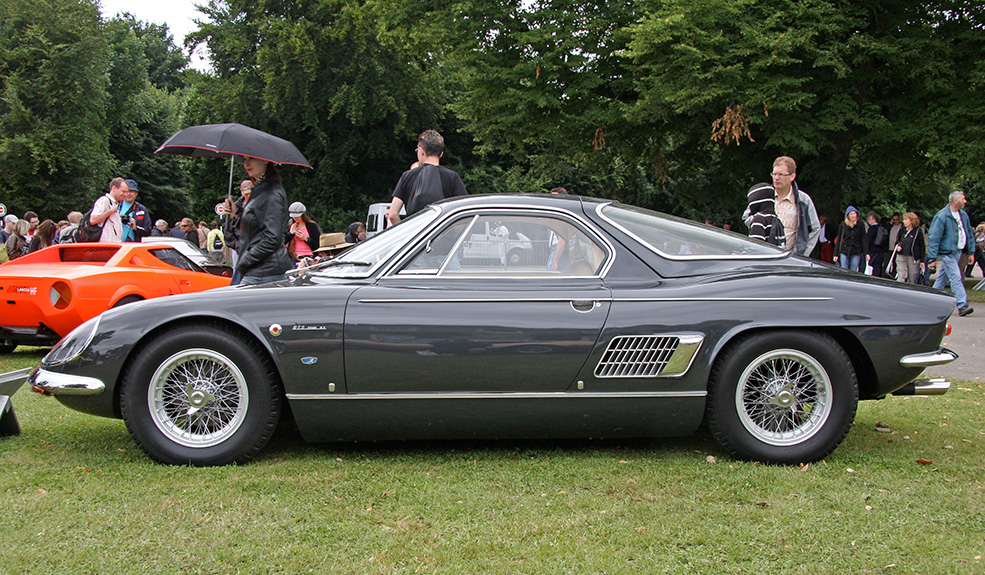 ATS 2500 (1963-1965)
Born out of a staff revolt at Ferrari, the Automobili Turismo e Sport 2500 GT was the first Italian mid-engined car, produced to spite Enzo after his staff rebelled against the constant interference of his wife Laura.
An all-new design, the 2500 GT was meant to lead a two-pronged road and racetrack attack against Maranello; with designer Franco Scaglione and engineers Carlo Chiti and Giotto Bizzarini involved, it could have worked – had backers not wanted to pull the company in vastly different directions.
12 road going 2500 GTs, with 2.5-litre V8 engines, were built over a two-year period, before the company, destitute after a failed attempt at building its own Formula One car, folded.
As a result 2500 GTs rarely appear for sale, and when they do, prices tend to be high. Sotheby's sold one such car for £308,000 in 2009 – where prices would be for other cars in 2018 is hard to speculate.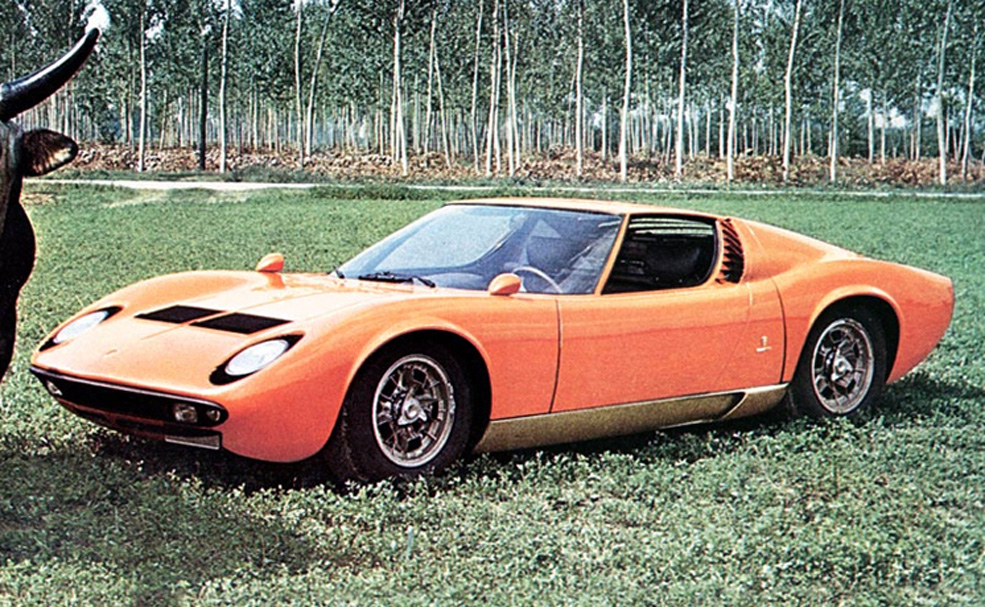 LAMBORGHINI MIURA (1966-1973)
If the René Bonnet Djet was the first mid-engined road car, the Miura was the world's first mid-engined V12 supercar, yet another technological riposte to Ferrari from a young firm which had, at first, built front-engined GT cars.
Ironically, the latter was what Ferruccio Lamborghini wanted to carry on making – and did. The Miura was very much an engineer's car built at their insistence; Lamborghini only relented when overwhelmingly positive reaction to the P400 prototype, shown at the 1966 Geneva motor show, green lit the car for production.
Complex, striking and expensive, the Miura stayed in production until 1973 – by which time the radical wedge-shaped Countach was nearly ready to take over. With 764 examples built, the car quickly evolved from the dashing prototype smashed to pieces at the start of the Italian Job. As the founder of a legacy, running Miuras tend not to be cheap. The Market found 186 Miuras had sold between September 2014 and now – and asking prices, ranged between £1,000,000 and £1,349,950 remain in decline.