In this Market Trends we look at three luxury icons; the Bentley Continental R and T, Rolls-Royce Silver Shadow and Mercedes W100…
Bentley Continental R & T (1991-2003)
The Continental R was special for a number of reasons, and not just sheer expense. Although it was that, being a good £70,000 above its four-door sibling. In fact, it was the most expensive production car in the world in 1991, and its unique style would make an impact that would eventually lead to the marque's best-selling model – the later, VW-era Continental GT. Packaged elegantly, the Continental T and R range was lower, more aerodynamic, and overall a distinctive break from the previous Roll-Royce derivative models from Bentley's recent past.
To buy one today, you will need a budget more like three-times that of an equivalent four-door Bentley. Prices start at £30,000 and can soar up to six figures for outstanding examples of the more desirable wide-bodied cars. The top end of the market has enjoyed a decisive rise over the last decade, from a ceiling around £50,000 to £80,000-£100,000 of today.
As Continental GT prices fall into the £30,000 region, the less desirable end of the market for the earlier T/R range is held back as a number of prospective buyers lean towards the more modern car. Despite the significant difference in price when new – despite sharing the name – the older cars, especially early models, can seem too dated and dull compared with the more overtly luxurious GT.
The case for the early cars though, as with any rising classic car, is a promising one. We expect these to catch up with their wide-bodied siblings in the next few years, and the wider 1980s and 1990s Bentley market's rise of late is showing more signs of this potential than ever.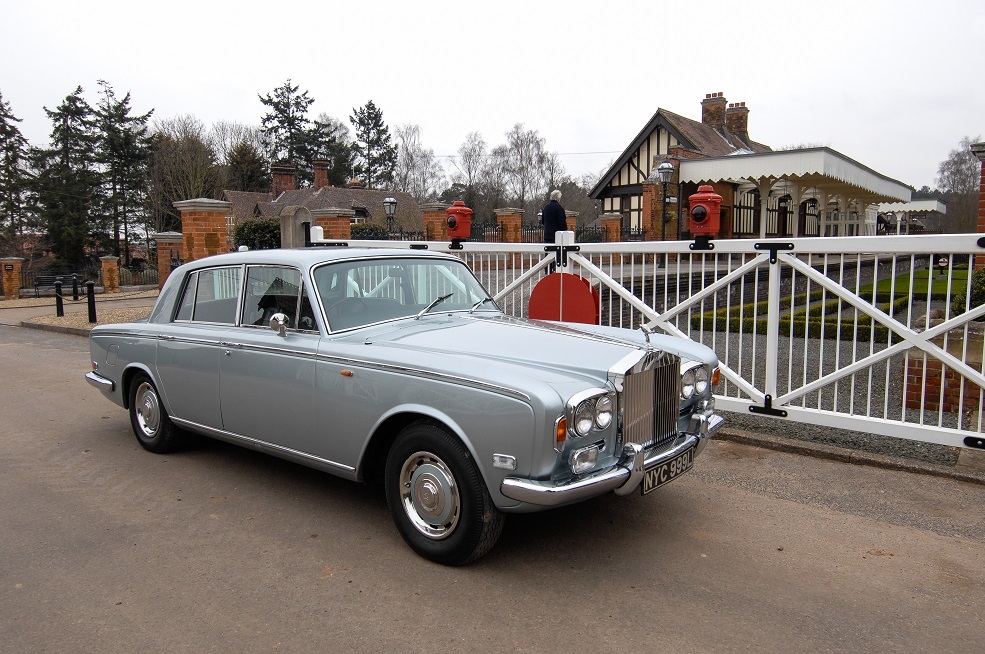 Rolls-Royce Silver Shadow (1965-1980)
For Rolls-Royce, the Silver Shadow was a big deal. Compared to its Silver Cloud predecessor and the lineage further back, this new car was a relative step into the modern unknown.
What lay beneath the dramatically different bodywork was similarly new. Independent, hydropneumatic suspension and disc brakes all round were fixed to a unitary chassis and body construction that provided more space inside while tightening its lines outside. The GM-sourced gearbox remained, but the Rolls-Royce V8 engine was enlarged to 6.75 litres.
This thoroughly modern design would prove hugely successful for the Derby company, but classic Rolls-Royce enthusiasts took a slightly dull view of the Silver Shadow. Perhaps it was too modern, not quite offering the same charm as the older, more classically styled and built cars to bear the Spirit of Ecstasy.
This thinking was perhaps even behind the relative devaluation of the Silver Cloud, a car that has exploded in price over the last decade or two. But the Silver Shadow is gaining appreciation fast and those lucky enough to have bought in early in the 2000s are now seeing their £5000 investments return £20,000 or even more if put to market.
The very best can go for much more than this, showing the same behaviour as for Mulliner Park Ward and Corniche coupes from a few years ago. Project cars are easily commanding £5000 today, while useable examples are above £10,000. Early chrome bumper models seem to take little or no premium over later cars, with the market currently prizing condition over specification.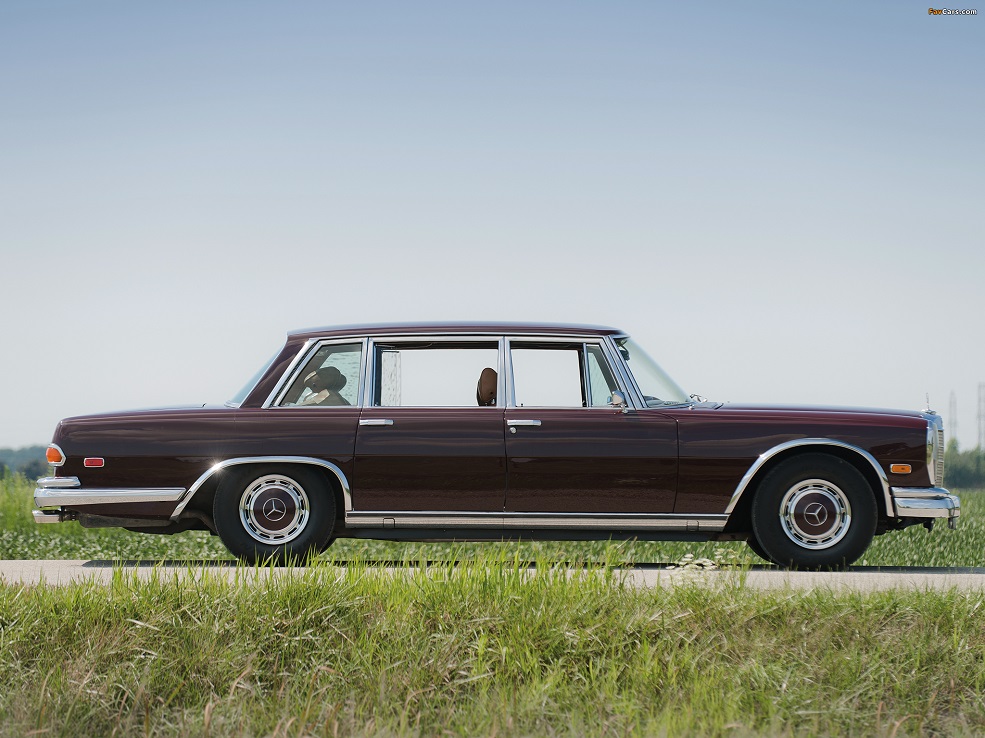 Mercedes W100 (1963-1981)
The Grosser Mercedes was a German idea of ultimate luxury motoring for the 1960s. Named after other large Mercedes-Benz models in its past, this one took the identity already set by its smaller saloon W111 and SL model, the W113. Featuring a V8 of 6.3 litres and the mechanical fuel injection of 300SL fame, the 600 Grosser was a strong performer for such a large car. The car was sprung by compressed air, way before the W220 of 1998, and it featured hydraulic actuation of various cabin functions – closing doors, boot lid and windows all by way of hydraulic pressure. The quality of build and material finish inside and out is, naturally, exquisite.
Over the last two decades, values have rocketed up from a range of £10,000-£50,000 to £40,000-£150,000, with some examples going for even more. The significance of this car in modern history, not to mention its use by various governments around the world, and its long span of production from 1963 into the 1980s, is now widely acknowledged.
After this big value hike, there are still opportunities for the savvy buyer. Project cars aren't always destined to be relative money pits, especially if they can be restored to a point of being worth in excess of £100,000. Values for good, usable condition cars have grown considerably and now sit comfortably above £50,000, but as restoration projects dry up – more and more are surfacing, inevitably to run out – demand has the potential to outstrip supply. £200,000 seems a bit steep for the very best, but could also point to the extremes of market demand.