Leave the XRs and RSs in the dream garage; the Blue Ovals that were once on every street corner are, if anything, rarer. As the prices of many Eighties icons rise, these cars remain affordable
FORD SIERRA (1982-1993)
Marque traditionalists were horrified at Uwe Bahnsen's Cortina successor when it arrived in 1982 – to the extent that even relative unknown Hyundai advertised its Stellar as [a] 'Cortina replacement in a different mould.' Fleet acceptance followed after some early stability issues; once reps and Ford fans realised the Sierra was mechanically similar to the Cortina MkIV and Cortina-80, sales charts began climbing.
The Fast Ford community treasures its Sierra XR4s, 4x4s and RS Cosworths – as a result, asking prices are hefty. The 'cooking' Sierras that have survived tend to be low mileage minters, with far fewer of the projects that would have been available even five years ago.
Confined to the four cylinder petrol and diesel models, the majority of cars available were post facelift cars (1987 and later); early cars attract a premium because of their tendency to rust and scarcity of earlier body panels and trim pieces. Between the Classic Car Buyer classifieds, eBay and Car and Classic, we found eight Sierras, tightly priced: the cheapest roadworthy example, a 1990 LX 1.8 automatic hatch, had an asking price of £2250 rising to an early (1983) 1.6 GL listed for £4750 and topped by a rare 1989 2000E Sapphire offered up for £8995. The first and last Sierras appear to be the most sought after in these circles; any surviving three door cars have an intrinsic value to enthusiasts because of their suitability for Cosworth replica conversions.
FORD GRANADA MKIII/SCORPIO (1985-1994)
So good were the Sierra's underpinnings that Ford extended them for use in its flagship, which retained the Granada nameplate in Britain so as not to offend marque loyalists; elsewhere, the Granada MkIII was a Scorpio from the outset rather than a top (post Ghia) trim level.
Most of the Granada MkIIIs still extant on our roads are the high performance 24v Cosworth V6 engined cars; unlike the Sierra, the fastest and most luxurious Granada MkIIIs remain affordable, with no XR or RS variants to drive up prices.
Drop to four cylinders and projects still remain: from a pool of seven cars, a £295 2.0-litre hatch on SORN was the cheapest, while £4995 was sought for a pre-1992 facelift 2.9 Ghia hatchback via Car and Classic.
Those wanting the biggest bang for their buck should seek out a post 1994 face lifted car, which dropped the Granada nameplate altogether: these controversially styled models, allegedly inspired by the Volvo P1800, were all badged Scorpio, with only a three box saloon and estate iterations available.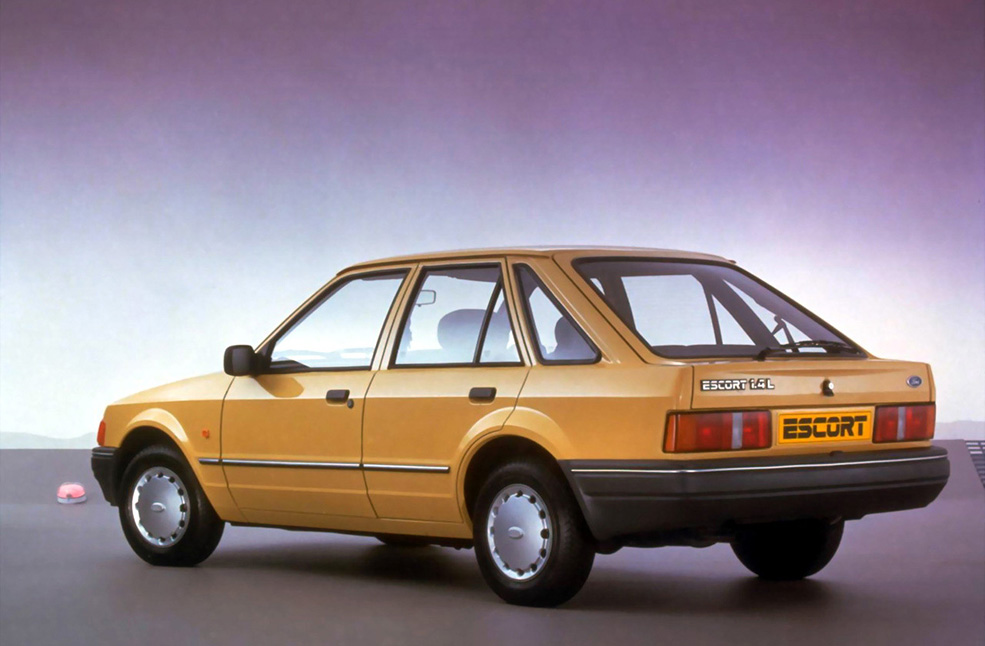 FORD ESCORT MKIV (1986-1992)
Ford knew not to change a successful formula with the Escort MkIV; the previous iteration had transitioned over to front-wheel drive with varying degrees of success depending on the performance level.
The so-called 'Erika-86 programme modernised the MkIII with a new front and rear end and dashboard; a successive update followed in 1987. The MkIV was also the last Escort to call its booted variant the Orion throughout its production run – and these cars tend to fetch slightly more than their Escort equivalents, underlining the importance of a traditional body design to Ford customers past and present.
Between eBay and Car and Classic, we found six MkIV Escorts priced between £895 and £3000, and four Orion MkIIs (themselves effectively booted MKIV Escorts) stickered from £995 to £4995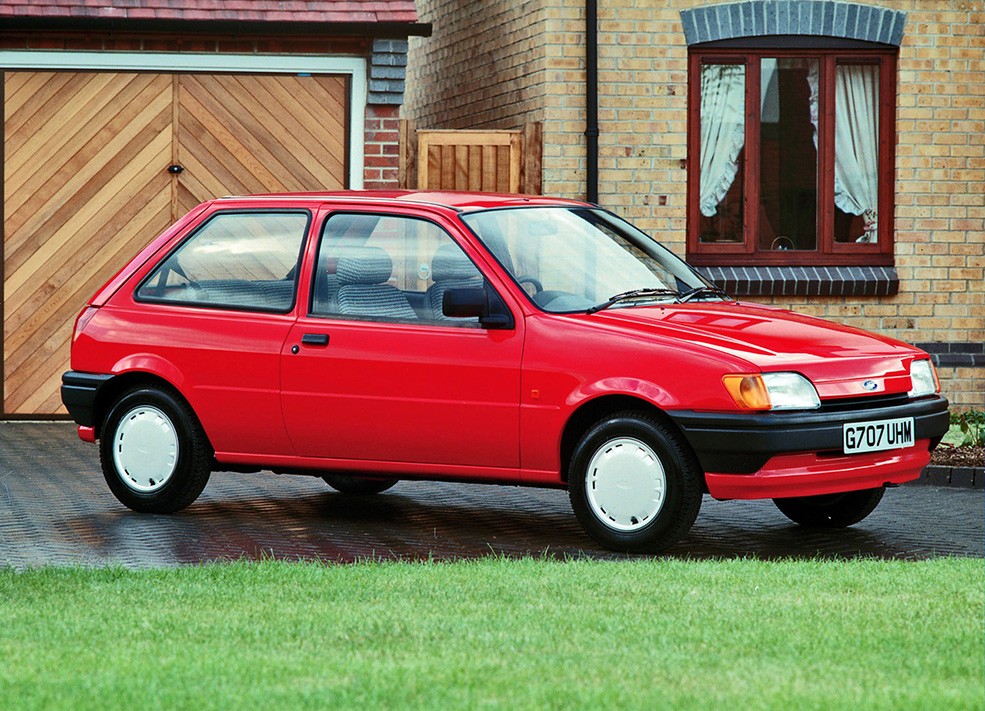 FORD FIESTA MKIII (1989-1996)
Despite press misgivings, the MkIII Fiesta was embraced by the British public in all its forms. Ford could finally offer a five door hatch in the segment, a body style the much-loved MkII never offered.
The MkIII Fiesta remains in no-mans land in terms of classic perception; produced as late as 1996, examples are still seen as cheap runabouts, with the very best pulling premiums past average XR2is, RS1800s and RS Turbos.
With Car and Classic as our guide, nine MkIII Fiestas were found, bolstered with two further examples on eBay. Between these two marketplaces, asking prices ranged between £650 for a high-mileage 1.1L five door, to an astonishing 137 mile 1.4 Ghia survivor with a £9700 asking price.