Famed for being ultimate go-anywhere classics, the Land Rover Series II and III remain practical and rugged choices. Here's how to buy one
Words: Chris Randall
It's 75 years since the first Land Rover appeared, a vehicle that began with a sketch on an Anglesey beach and has remained part of the motoring landscape to this day. Pretty much unrivalled in appearance and ability, its popularity has never waned – and an old Landy is as coveted today as it's ever been.
The second and third generations are the ones that interest us here, with the Series II arriving in 1958 and featuring mild styling changes and a choice of rugged petrol and diesel engines. Just three years later, further development gave us the Series IIA, this version ultimately gaining larger, more powerful engines and the likes of servo-assisted brakes. So successful was the Land Rover recipe, it was this generation that marked production of the 500,000th example.
The Series III duly arrived in 1971, the most notable changes during its life being a conventional plastic dashboard replacing the plain metal panel and the option of the Buick-derived 3.5-litre V8. There was even an attempt to add a little more comfort and on-road appeal in the form of the County station wagon. By the time the Series III bowed out in 1985, superseded by the coil-sprung 90 and 110, some 440,000 had been made.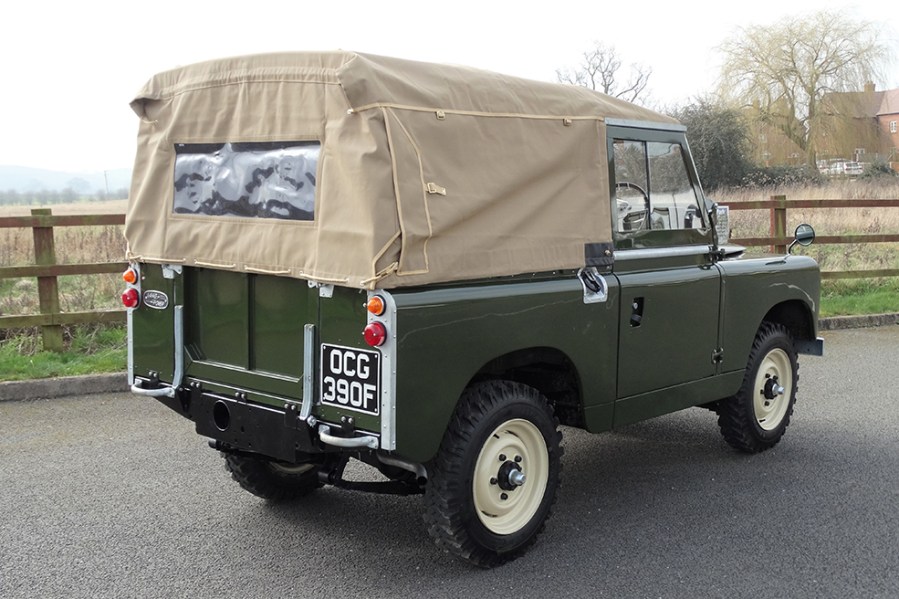 Bodywork
We'll come to the bodywork shortly, as it's underneath these Land Rovers where the more serious and expensive problems can lurk. The chassis needs very thorough inspection, with the main checks focusing on the front dumb irons, the spring hangers, the rear crossmember and body mounting points, and the outriggers. The latter can be replaced separately if the rest is solid, and numerous repair sections can be sourced from specialists; but if the chassis is too far gone, then a galvanised replacement will set you back around £2000. It's not a quick job to change, as you might expect, so unless your heart's set on a project, we'd advise looking for another example to buy.
Another labour-intensive and costly repair involves the front bulkhead, so check it carefully for rot; a replacement panel is in the region of £2000 and it's again a lot of work to replace. Up top, the Birmabright alloy panels need a check for galvanic corrosion where they meet steel sections, and you should also set aside time to inspect for rot in the steel door frames, footwells, inner wings, A-pillars and the radiator/headlight panel. You can source a replacement for the latter from around £250, while a complete door with glass is £200. This era of Land Rover is very well-served when it comes to panels and repair sections, although extensive refurbishment will soon see the costs mount up.
One other point worth mentioning is the originality of the Land Rover you're considering, as the interchangeability of parts can muddy the waters. It's something that matters to many Land Rover enthusiasts, so it's a good idea to enlist the help of an expert to be certain the example you're looking at is what it purports to be.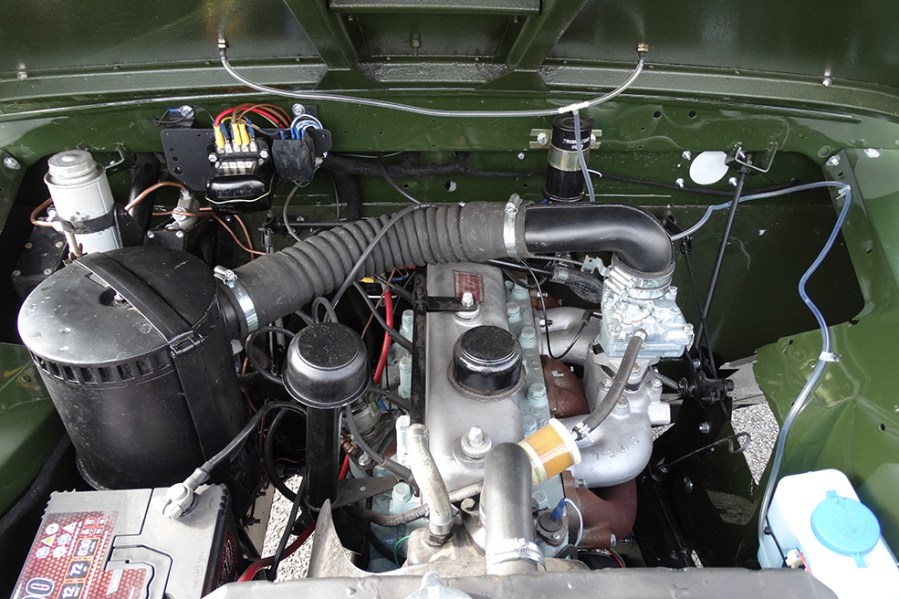 Engine and transmission
Early Series II examples used the 2.0-litre engine carried over from the Series I, but the 2.25-litre petrol unit that arrived a little later is the better bet for most owners. A 2.25-litre oil-burner was added for the IIA, along with a 2.6-litre petrol. As long as none of them have been totally neglected, they're all capable of covering high mileages before a rebuild is due. And even when that's necessary, good parts availability and simple engineering help to make an overhaul a pretty straightforward affair.
The five-bearing units fitted to the Series III were smoother and even more reliable. That said, you should still keep an eye out for oil leaks, signs of overheating and excessive exhaust smoke. A particularly smoky diesel could be suffering from a worn fuel pump or injectors, while the early 2.0-litre diesel could also have issues with a cracked cylinder head and head gasket leaks.
The other engine of note came with the Series III, with the 3.5-litre V8 offering much improved refinement and performance. Its ubiquity means you'll have no trouble sourcing parts or expertise, and it's mainly a case of ensuring that oil changes haven't been neglected (every 3000 miles is best), that the head gaskets haven't been compromised, and that the cooling system is in good health.
One last engine-related point is the potential for swapping to a later Land Rover unit, although the lack of originality won't suit everyone. As for the gearbox, the four-speed manual is pretty tough but you'll still want to check for worn synchromesh and bearings, jumping out of gear, or gears that are hard to select. Oil leaks can be a further bugbear, and they also afflict the transfer box and axles. Also, use your road test to check for excessive vibration caused by wear in propshaft joints.
It's worth considering an upgrade in the form of an overdrive, which makes a notable difference on longer journeys. You can find used Fairey units from £500, or budget around £3000 for a specialist to supply and fit one.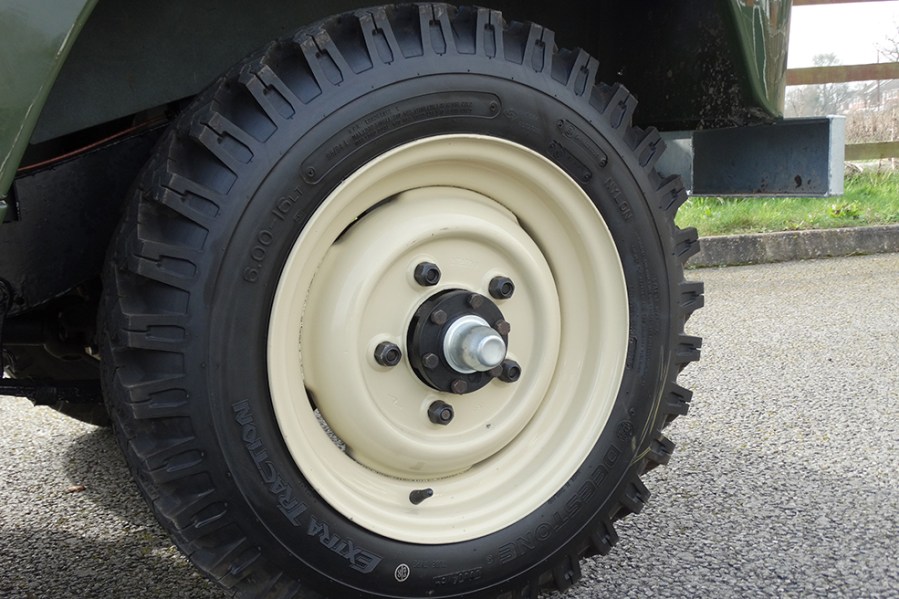 Suspension, steering and brakes
There's nothing complicated about the suspension, which uses leaf springs at both ends. The main concern is going to be mounting points that have rotted away, though you'll also want to ensure the springs themselves haven't succumbed to sagging or corrosion. Replacement is easy enough and you can source new ones for less than £150 each. Aged and leaking dampers are equally straightforward and inexpensive to fix, and there's scope to upgrade to better units.
Given the utilitarian nature of the vehicle, you'd probably expect the braking system to be just as free of complication… and you'd be right. The all-round drums are more than up to the job if maintained and adjusted properly, so just check the system for corroded and seized components and for any leaks from pipework, master and wheel cylinders. Inspecting them at every service is a sensible move, and parts are cheap and easy to source if an overhaul is needed. There's scope to upgrade to front discs but it's not really necessary. Check that the handbrake works, too.
Direct, accurate steering was never part of the Land Rover equation, but be wary of excessive play; if the steering box isn't too worn, then a repair kit might suffice (it's less than £20), but you're looking at upwards of £400 if a new unit is required.
One other thing to check is the condition of the front swivel hubs, which can suffer from corrosion and pitting, although replacing them isn't costly. Listen out for noisy wheel bearings, too; changing them is easy but it needs doing properly, as failure to fit the tab washer correctly will result in them becoming loose.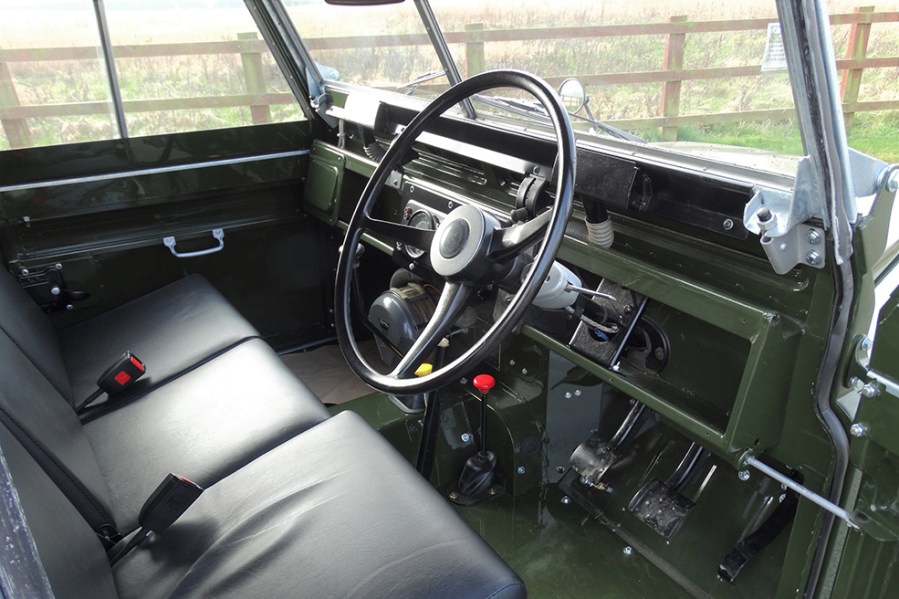 Interior and trim
These vehicles could hardly be more spartan inside, so while a 'Series' Land Rover lacks anything in the way of creature comforts, it does mean that assessing the condition takes very little time. It's simply going to be a case of looking for general damage and for shabby, threadbare seats that are ready for replacement. Refreshing things with new vinyl covers will set you back £150–250.
Damaged dashboard plastics on a Series III aren't the end of the world and you can find used parts online. Don't be surprised to discover water has leaked into the cabin; it's always worth trying to find the cause as it won't do trim and electrics any favours. And speaking of electrics, it's another simple set-up, so just check that what instruments and switchgear are there work as they should. The same goes for exterior lights, with most problems being caused by poor earths and corroded connectors.
The simplicity of the wiring can tempt owners into having a go at repairs and modification, so make sure any such work has been done properly, for the sake of safety if nothing else; a complete new wiring loom isn't expensive at £250–300. Finally, check the condition of the canvas roof on short-wheelbase models – a new one is around £400.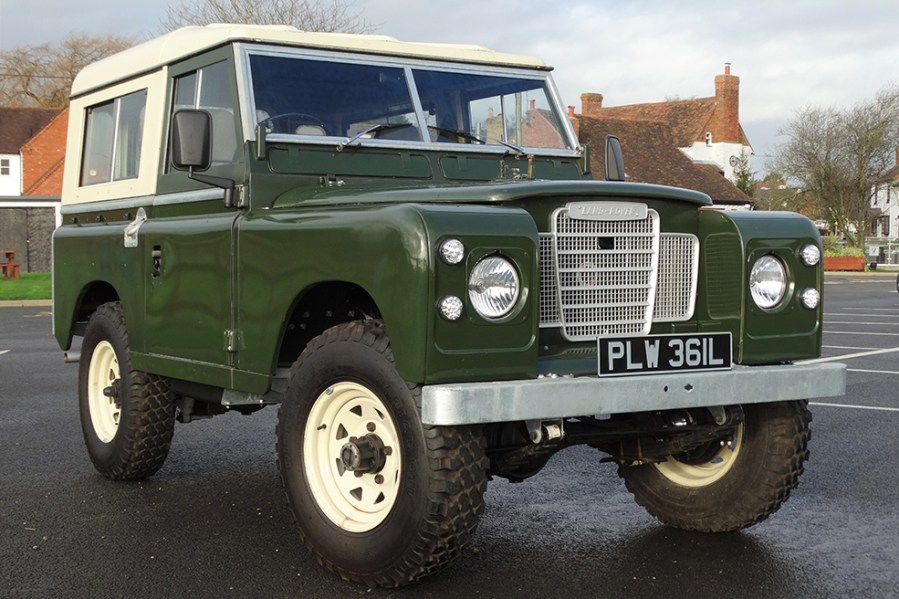 Land Rover Series II & III: our verdict
The fact these vehicles are so sought after more than 60 years after they first appeared speaks volumes about just what a unique proposition they are. Crude to drive they may be, but the almost unrivalled go-anywhere ability and simple construction still prove a major draw – as does the ease with which they can be maintained and repaired. The fact that you'll be supported by a wealth of knowledgeable clubs and specialists certainly makes for a less stress-free ownership proposition compared to more complex classics.
The one fly in the ointment is the way a Series II or III drives. While the lack of refinement really shouldn't come as a surprise, it would still pay to make sure you can live with this. You'll either love it or hate it, but if you're in the former camp then one of these 'Series' Land Rovers is quite likely to become a vehicle you'll never want to part with.
Land Rover Series II and III prices continue to rise; even a restoration basket case will still set you back a couple of thousand pounds or so. A Series 2 in only reasonable condition is heading for £10,000, with a good one comfortably into the mid-teens; and you'll need to budget from £24,000–35,000 for anything classed as excellent or concours.
The Series IIA isn't all that much cheaper, which makes the Series III the most affordable of the bunch – although even then there aren't really bargains to be had. It's still £15,000–17,000 for something in nice, usable condition, with the very best topping out at around the £25,000 mark.
Age doesn't have a marked effect on values – nor whether it's an 88- or 109-inch model – so if your heart is set on owning one, it's condition and provenance that matters above anything else.
Timeline
1958
10 years after the original Land Rover, the Series II launches at the Amsterdam Motor Show. Revised bodywork includes deeper sills, and there's a new 2.25-litre petrol engine.
1961
The Series IIA is hard to distinguish from the II, but among the changes is a 2.25-litre diesel engine.
1967-1969
Updates include the addition of a 2.6-litre petrol engine for LWB models and servo-assisted brakes. The headlamps move to the front wings in 1969.
1971
The Series III is launched – and while the looks are familiar, there's a new plastic grille and all-synchro gearbox.
1979
The 3.5-litre V8 is available for the first time. Detuned from its Range Rover application, it still provides a notable boost in power and performance.
1982
Looking to appeal to 'lifestyle' buyers, the County Station Wagon boasts 'luxuries' such as cloth seats and better soundproofing.
1985
Series III production ends after 440,000 have been made.