Paul Wager looks at the modern-day GT6 which dared to challenge the established hot hatch order…
In an era when no maker's hatchback range was complete without a hotted-up halo model, it took the Japanese – and Mazda, specifically – to take a step back and discover that in the rush to create the hot hatchback, the sporty small coupe had been all but abandoned.
This was the thinking which gave rise to the Mazda MX-3, marketed here under that name but also badged with the Eunos and Autozam brands back home.
With typically rounded-off generic '90s Japanese styling, the MX3 was a neat if slightly anonymous design, but its unique selling point was its V6 engine – offered alongside a less noteworthy 1.6-litre four-pot.
To European buyers the engine was intriguingly oddball, being a tiny (by V6 standards) 1.8-litre unit, the result of Japanese taxation based on engine size. A twin-cam, 24-valve design it remains one of the smallest V6 engines ever to be marketed and was notable for its smoothness.
Putting out 131 bhp, its power output was right in hot hatch territory and the car was priced to lure buyers away from the shopping style of GTI's and into a proper coupe. Despite this, it also came with a practical hatchback rear end and a proper rear seat.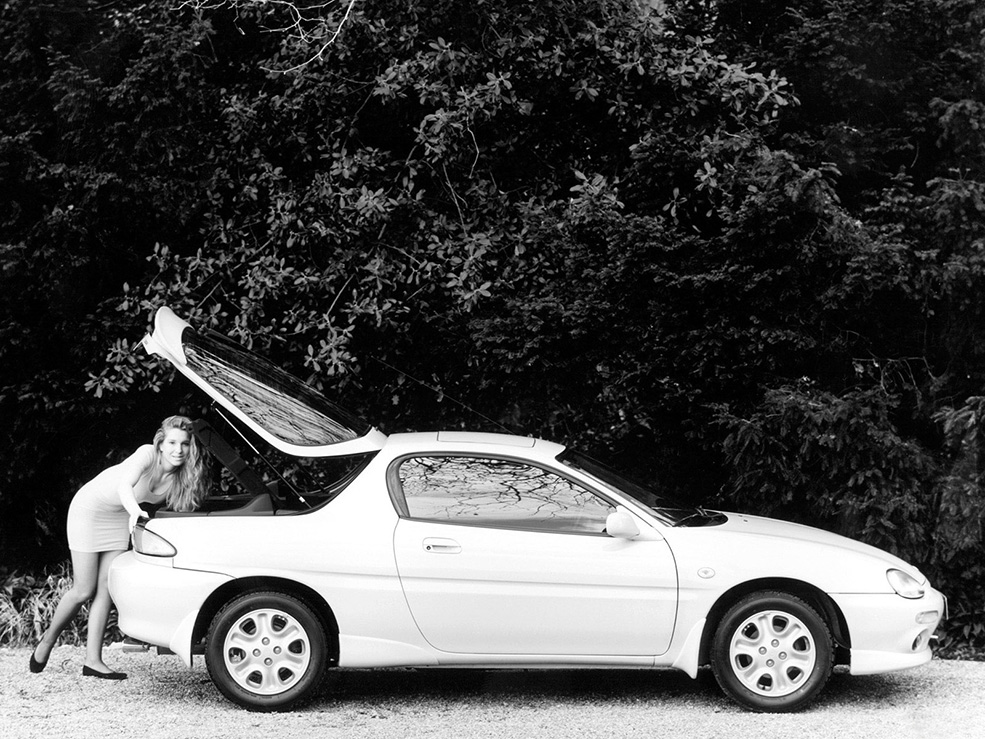 On paper it sounded like a winner but the contemporary road testers found it disappointing when compared to the 205 GTi and Clio 16V, reckoning it simply wasn't sharp enough, lacking throttle response and handling poise when compared to the French cars. They also took exception to the hard plastics in the cabin and reckoned the ambience wasn't special enough, the MX-3 driving more like a competent sporting saloon than an outright sports car.
With the benefit of hindsight though, it's possible to see that they were missing the point somewhat. The refined V6 and less twitchy handling made the MX-3 an easier car to live with than the hard-riding, noisy hatches and as we now know, those hard Japanese plastics won't look any different today than they did when new, while the French equivalent will have crumbled to dust.
All of which makes the MX-3 an interesting modern classic which will always be a talking point wherever car people gather. Fancy one? Then your entry ticket is low: £500 low. You know what to do.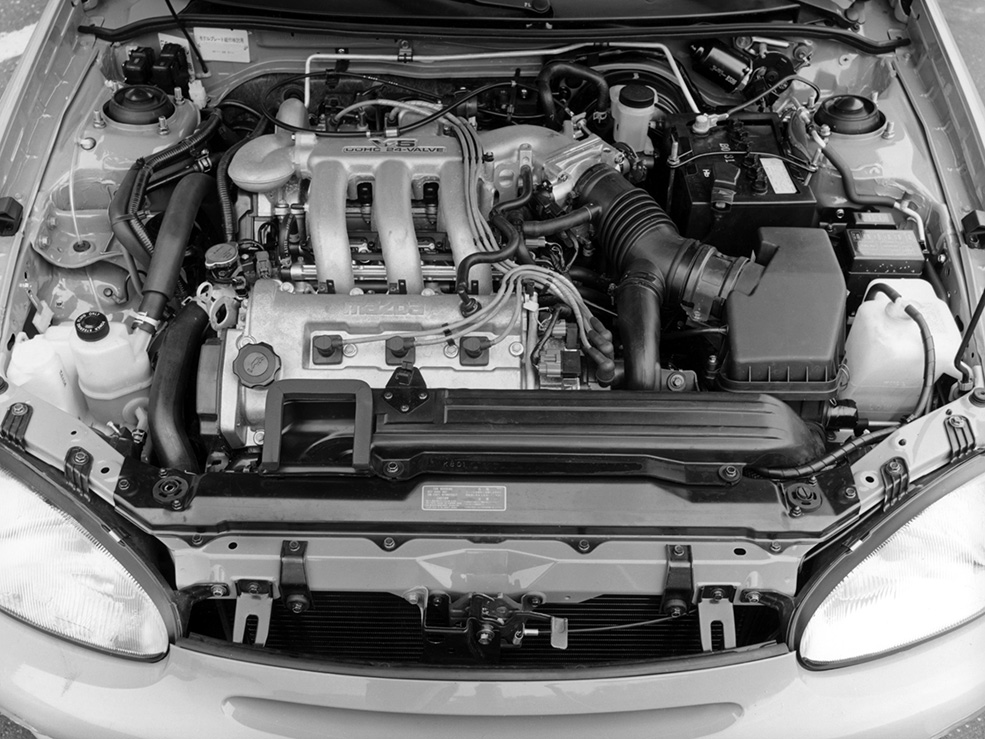 1991 Mazda MX-3
ENGINE:         1845cc V6
POWER:          131 bhp at 6800 rpm
TORQUE:        116 lbf.ft at 5300 rpm
MAX SPEED:  130 mph
0-62 mph:      8.5 secs
GEARBOX:      five-speed manual
WEIGHT:        1133 kg