Many pre-war cars offer the delights of simple yet accessible DIY-friendly motoring. Here our our favourites
Austin 7
When it comes to purchasing an affordable pre-war car, a well maintained Austin 7 fits the bill perfectly – but the problem can be which body style and year of production to opt for. With an extensive range comprising of two-door convertibles, box saloons and even a sign-written commercial variant, making a choice  can be confusing for the uninitiated.
When Austin introduced the 7 back in 1922, power came from a side-valve 700cc inline-four, but this was quickly increased in size to 750cc. A four-speed gearbox became available from 1932 and two years later synchromesh was added to second gear. For a keen hands-on owner, a big part of the appeal is in the car's mechanical simplicity.
Whether it's a tourer or a saloon, the Austin 7 is a very basic car that's cheap to run and insure. Its rugged construction means that even a total restoration is well within the scope of a keen, practically minded owner with mechanical and basic woodworking skills. Another plus point is that parts for these cars are reasonably priced and the supply through specialist outlets and clubs is plentiful.
Rust will obviously attack an Austin 7's steel body panels and timber body frames can decay and rot. When it comes to the mechanicals, the engine is remarkably strong providing it's been well lubricated and regularly maintained. Electrical problems will usually be related to corroded contacts and poorly carried out repairs. Locating replacement trim can be an issue, but most parts for these cars can be sourced through marque specialists, club contacts and autojumbles.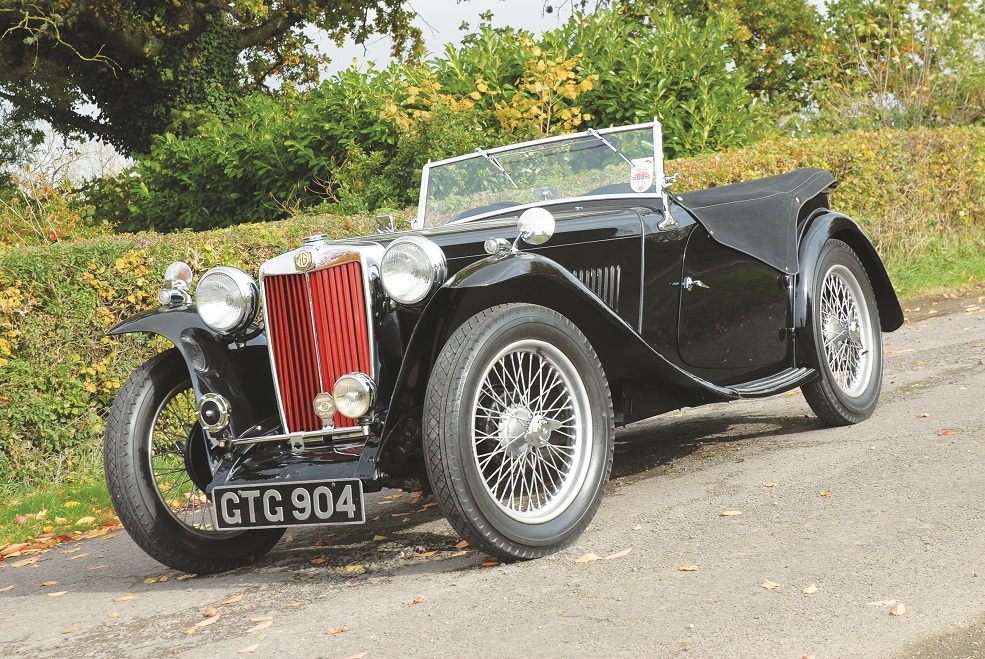 MG T-Type
Although the TA and TB were the only two T-Type MGs to be produced during the 1930s, the family inspired DNA of this iconic series of traditional sports cars continued with the post-war introduced TC and carried on through to the final incarnation of the 1.5-litre powered TF and lasted until the demise of T-Type production in 1955.
As would be expected, each series offered a considerable advancement in comfort and in some cases performance over its predecessor. The most expensive and hardest to find T-Type will be the 1939 introduced TB, as just 379 examples were produced before the outbreak of the Second World War in September of that year.
In stark contrast, the 1949 introduced TD is noted as the most popular T-Type of all time and MG managed to sell almost 30,000 examples. Most of these followed the post-war introduced TC over the pond to North America and today a unmolested repatriated left-hand drive TD makes an excellent restoration project.
If you want a traditional looking sports cars with thin tyres on skinny wire wheels and a solid front axle supported by a pair of semi elliptic springs, go for either a 1292cc MPJG powered TA, a rare as hen's teeth XPAG equipped TB or a more plentiful post-war TC. Both the TD and much smoother looking TF feature independently sprung front wheels, while a 1.5 litre XPEG engine powered the final version of the TF in place of the earlier model's 1250cc XPAG unit.
Whichever model tickles your fancy and budget, the T-Type is a traditional looking sports car that oozes charm and turns heads wherever it goes. The good news is that virtually every part to revive a down at heel example is available – at a price – and support from a network of specialists, as well as the owners' clubs, covers all models and is excellent.
In typical 1930 style, all T-Types feature a timber framed body clad with steel panels mounted on a sturdy ladder frame chassis. Rotten woodwork and rusty panels will prove complex and expensive to repair, so a professional pre-purchase appraisal is essential. While parts are scarce for the TA's MPJG engine, spares for the later XPAG units are thankfully more plentiful.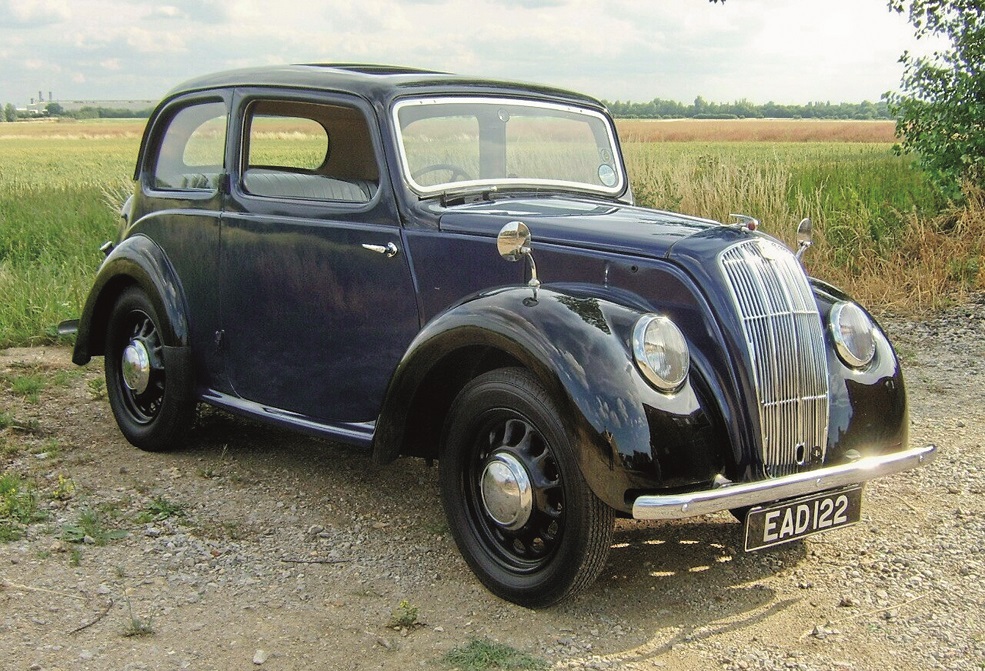 Morris Eight
One of the UK's best-loved pre-war cars was the Morris Eight Series 1 four-door saloon and four-seat tourer. Introduced in 1935, the Eight was powered by a 918cc side-valve Morris UB series inline-four driving the rear wheels through a three-speed gearbox. The sporty looking tourer cost £120 when new and when compared to a basic Austin 7, the Morris 8 was better-equipped and featured Lockheed hydraulic brakes, leather seats and a full set of instruments.
Morris Motors introduced the Series 2 in 1938 and cosmetic changes included fitting 'Easyclean' pressed steel wheels and a painted radiator shell. The radically styled Series E arrived on the scene in October 1938 now powered by a Morris USHM inline-four. A waterfall-style grille, sloping headlights built into the front wings and a lack of running boards easily identified the new four-speed model. Morris resumed Series E production (saloon only) after the war in late 1945 and the model finally bowed out three years later.
There are a decent number of surviving Morris Eights to choose from and a smart example shouldn't cost the earth. Spares are reasonable plentiful and marque specific clubs are a mine of information for newcomers to the pre-war motoring. With the Morris 8 being described by some enthusiasts as more like a large Meccano set, a major restoration shouldn't be beyond the capabilities of a keen, hands-on owner.
Obviously a corroded chassis and body panels are the main points to watch out for but beware of 'bodged' examples with poorly applied repair panels that have welded the body to the chassis rails. Engines and gearboxes are generally tough, providing they've been lubricated correctly and some cars may have the electrics converted from six- to 12-volts.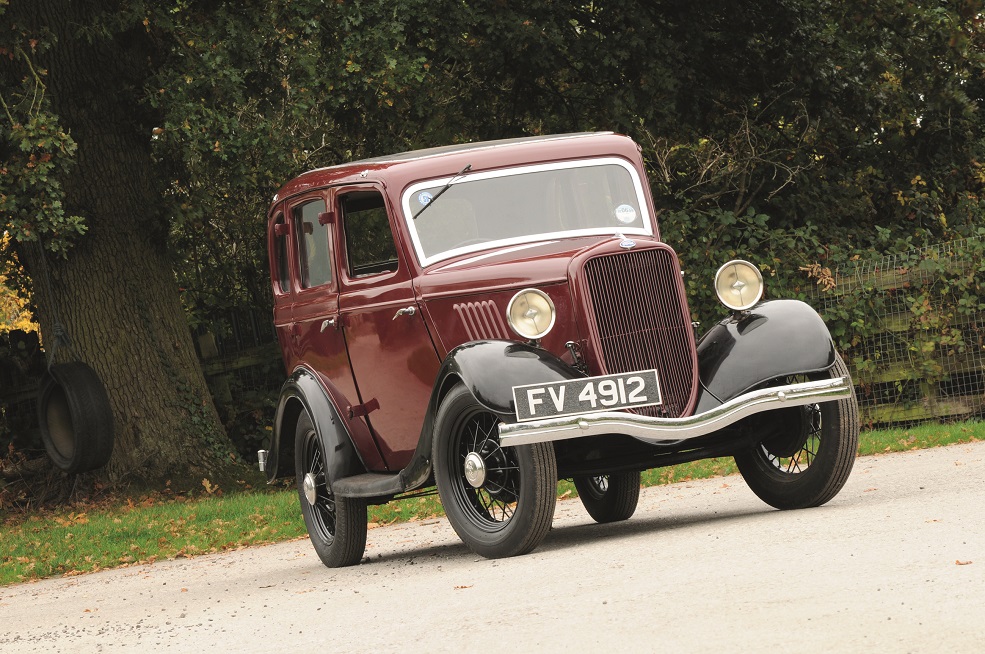 Ford Model Y
When it was launched in 1932, the eight horsepower Model Y was the first true European Ford and the new model was an instant success. An important identifier to date a Model Y's year of manufacture is the length of the radiator. For the first 14 months of production, Model Y's were built with short radiator shell and are known as 'short rad' cars. After October 1933 the length of the radiator was increased and these cars are called 'long rad' Y's and also feature a front bumper with a central dip.
The Model Y was produced in two versions, the four-door Fordor and the two-door Tudor, By simplifying production, Ford managed to cut the price of the basic model to a £100, making it the cheapest volume four-seater ever produced.
Power came from side-valve 933cc four-cylinder engine driving the rear wheels through a three-speed gearbox and front and rear suspension comprised of a pair of transvers leaf springs. Ford wound up Model Y production in 1937 and replaced it with the 7Y.
As with all volume-produced cars from this era, simple mechanical underpinnings are easy to work on and parts supply for the Model Y is reasonably good. Joining a marque specific club will provide a lot of useful buying advice from like-minded owners as well as information about parts supply and specialist services.
The Model Y's mechanical rod operated braking system doesn't inspire too much confidence on today's roads and takes some getting used to. However, despite the lack of stopping power this small Ford saloon is an easy car to live and is an interesting car to own and drive. Again, corrosion and poorly carried out repairs are the main point to watch out for when inspecting the bodywork and chassis. Although the mechanicals are basic and pretty bullet proof, they should be subjected to all the usual checks before handing over any cash.