If your heart is set on a practical modern-classic coupe, the Volkswagen Corrado is surely one of the best – but does that make it easy to buy?
Words: Chris Randall
The Volkswagen Golf was a firm favourite by the late 1980s, with the second-generation Scirocco also available to those who craved something wearing a sharper suit. In 1988, however, VW introduced yet another choice with the Corrado, arriving in time to take advantage of a boom in the coupe market; this was the peak period for stylish 2+2s, with the Corrado providing both style and substance.
Arriving in the UK in early 1989 and based around the Mk2 Golf platform, a 1.8-litre 16v engine was the Corrado's only powerplant initially. It was joined two years later by the supercharged G60, employing the same motor boosted to 158bhp. Further revisions came in 1992 when the styling was tweaked along with wider front wings, while a 2.0-litre 16v engine replaced the 1.8 – although the one that everyone wanted was the VR6, which arrived at the same time. Smooth and potent, it was good for 190bhp, with 0-60mph in 6.7 seconds. It shared some underpinnings and running gear with the Mk3 Golf, and the extra punch really made the most of the superb handling.
Widely praised by the motoring press of the day, the car's handling prowess combined with top-notch quality made the Corrado a cracking choice. Production ended in 1995, with 97,535 made – around 9000 of them coming to the UK.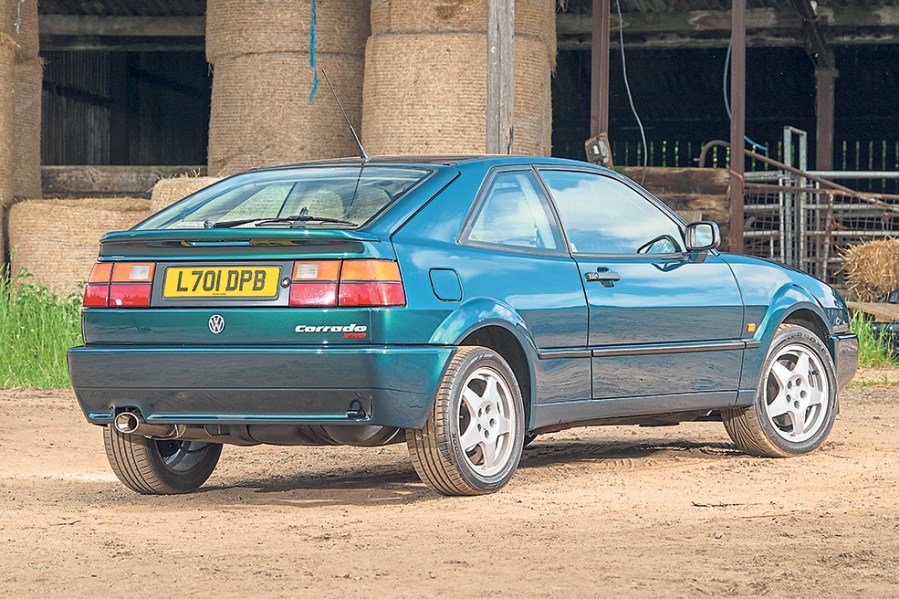 Bodywork
Although the Corrado was fully galvanised, the last three decades have provided plenty of opportunity for corrosion to set in, so a potential purchase needs thorough scrutiny. The lower front wings and sills are the first places to check, but take a good look at the front valance, door bottoms, front and rear screen surrounds (bubbling here could be much worse beneath and costly to sort) and the rear wheelarches.
There's also the jacking points, battery tray and the area around the fuel filler to check, and rust can bubble up around the Corrado badge on the rear panel. Don't be surprised to find evidence of previous repairs or re-paints, although neither are a major concern if they've been done well. Panels can be hard to come by; some repair sections are available, but don't underestimate the difficulty involved in restoring a Corrado.
You'll want to ensure the automatic rear spoiler extends as it should, both on the road and via the cabin switch; if not it could be an electrical issue or just cleaning of a clogged mechanism. Door handles can also be a bit fragile (Passat items will fit), and bear in mind that replacing damaged light units can be expensive, with a set of fog lights upwards of £500.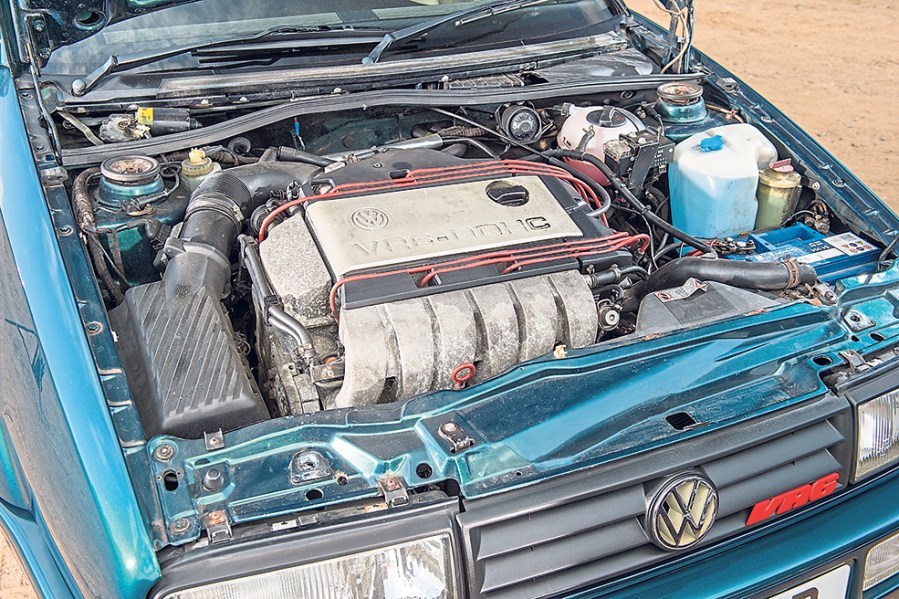 Engine and transmission
Four-cylinder units mainly need checking for the usual signs of exhaust smoke and rattles that point to a neglected unit. Service them every 6000 miles and they should cover a high mileage without bother, but make sure the cambelt has been renewed every 60,000 miles. The 16-valve engines are prone to valve-guide wear so check for blue smoke, and the 1.8 can suffer from erratic idling while other fuel-injection and engine management issues can lead to generally poor running that will be noticeable on a test drive.
If you're set on a G60, then oil changes are crucial for longevity, and check the paperwork for evidence of supercharger replacement or overhaul; budget around £350 for the latter. There was a 2.0-litre 8v engine for the UK from 1994 but its modest 115bhp means it's not really the pick of the bunch.
The VR6 is an absolute peach, but needs thorough checking. The timing chain itself rarely lets go but the guides can need replacing, and renewing the whole lot at around 80,000-100,000 miles will cost close to £1000 at a specialist if you renew the clutch at the same time while the gearbox is out. It can also suffer from oil leaks and it's important to ensure the cooling system is in tip-top condition. Anti-freeze levels need to be correct to avoid corrosion within the cylinder head; check for correct operation of the cooling fan, and watch for coolant leaks and perished hoses. Cooling issues risk head gasket failure, so be wary if there's any hint of the unit getting hot and bothered.
Lastly, some owners went down the modification route for more power – it's a matter of personal taste, but the market prefers originality today. The manual gearboxes last well and any signs of wear and tear will be obvious, but it's worth a check for clutch slave cylinder issues. A four-speed automatic was offered with some variants from 1991, and although not the obvious choice for most buyers, it's reliable enough; just check for lumpy shifts and that the fluid has been changed regularly.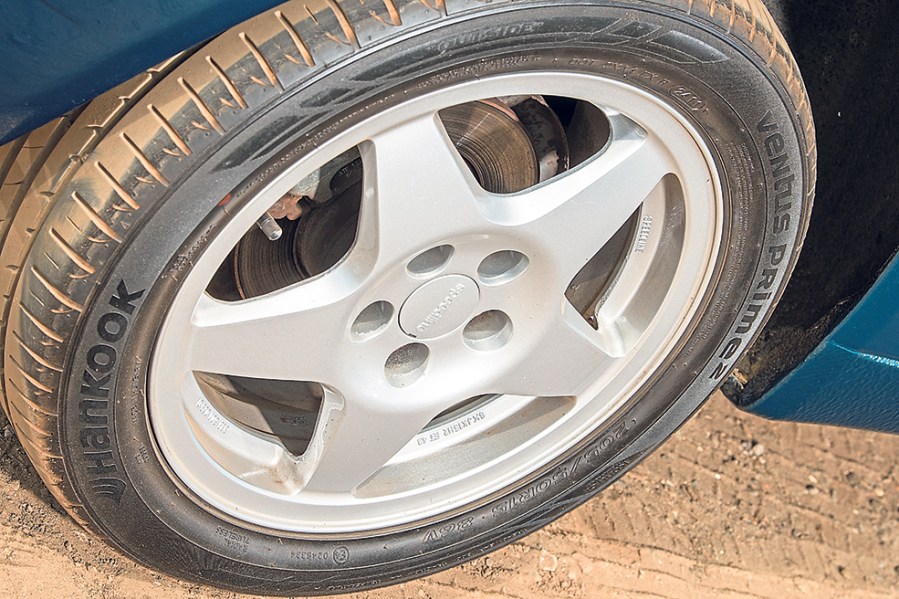 Suspension, steering and brakes
The Corrado used MacPherson struts at the front and a torsion beam axle aft, with the clever tuning and geometry resulting in superb handling. Worn front strut top mounts and bushes – especially at the rear – will soon ruin that, so budget for an overhaul if things feel less than sharp on the road. Uneven tyre wear is a sign that all's not well, and we'd also check for modifications and lowering; unless done judiciously, it will just spoil what was a very effective package. It's also sensible to check for any corrosion around mounting points, particularly the rear damper top mounts.
The brakes were more than up to the task of stopping the relatively light coupe, and it's easy to do some light upgrades to further improve performance, such as swapping VR6 front discs for the larger items from the Golf VR6. Sticking rear calipers are one potential issue, and it's important to ensure the ABS system works with the warning light operating correctly; it may just be a faulty wheel sensor but pump failure isn't uncommon, although specialists can overhaul the unit. There's little to worry about with the steering, with general ball joint wear and leaks from the power-assistance hydraulics being pretty much the only things to be aware of. Droning wheel bearings are easy and cheap to replace.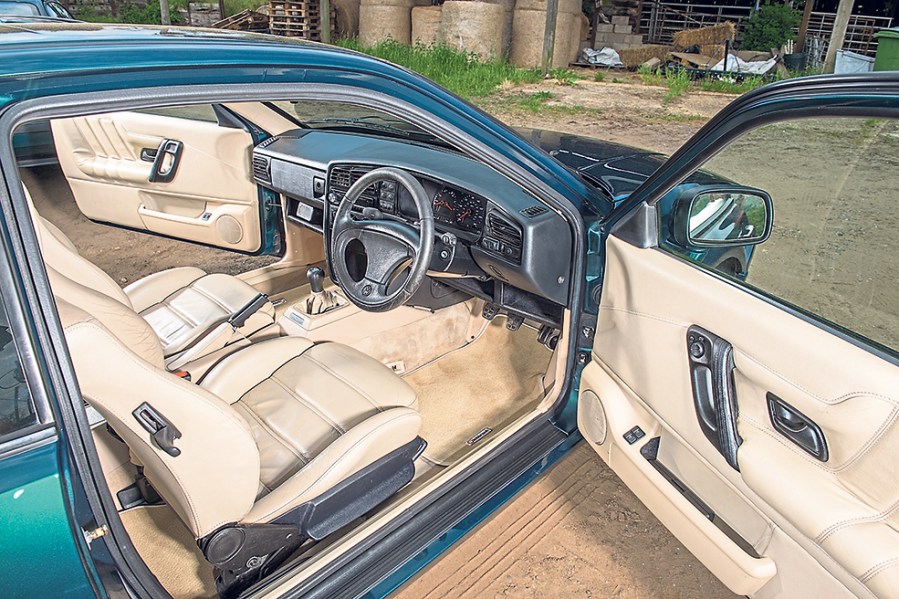 Interior, trim and electrics
Build and material quality were Corrado high points, but it's inevitable that time and use will have taken their toll. Scruffy cloth trim will be harder to repair or replace than leather, the latter being standard on last-of-the-line Storm models of which just 500 were made. Wear and damage will be obvious, so it's a matter of avoiding anything too decrepit, and most time should be spent ensuring that electrics work as they should – electric windows, central locking and the potentially dicky headlight switch are things to check. Aged aftermarket alarms and immobilisers can be troublesome, too.
Be sure to look for signs of water leaks into the cabin, because it could point to a blocked scuttle drain – easy to sort – or a failed heater matrix with replacement requiring time-consuming dashboard removal. The heater controls fitted to post-1992 cars can be a bit fragile, too. One last thing is the electrically-operated sunroof, which gained a reputation for trouble; it's not as robust as you'd hope, so ensure that it works. It can be repaired using parts from the same-era VW Passat (doing so replaces the steel sliding panel with a glass one), but it's a fiddly job.
Volkswagen Corrado: our verdict
With its combination of handsome styling, Golf-derived solid mechanicals and fun-focused dynamics, the Volskwagen Corrado is a desirable modern classic that'll happily enter everyday service if required. With values generally sitting below those of its sporty Golf relatives, there's still time to get in on the action if you've always promised yourself a fun 80s/90s coupe.
According to the Corrado Club of Great Britain, a realistic starting point is £2500–3000, which bags a 1.8 or 2.0 16v in fair condition, with anything below that into project territory. Really nice examples are more like £6000–7000, with a broadly similar amount getting you a fair VR6. Mint examples of those are closer to £12,000, although we've seen them advertised for more, while the highest prices are reserved for the limited edition Storm, which can head for £20,000. As for the G60, it's a rarity in the classifieds and values are close to those of the VR6. Additionally, the club says options like the Recaro interior with its bespoke seats can really boost values.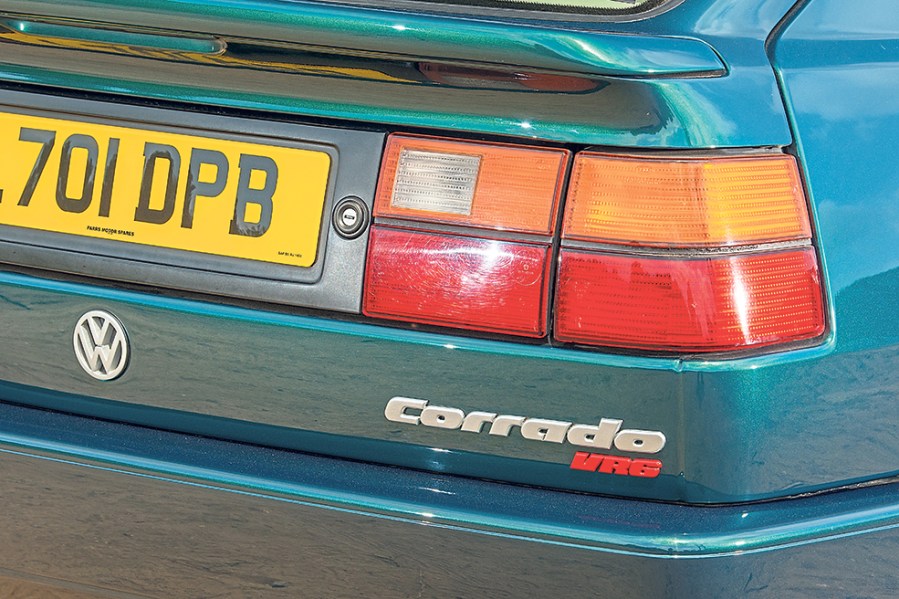 Volkswagen Corrado timeline
1988
Corrado launched with two engines: a 1.8-litre four-cylinder in naturally aspirated 16-valve and supercharged eight-valve forms
1992
Volskwagen Scirocco Mk2 sales end
2.0-litre 16-valve four-cylinder arrives along with 2.9-litre VR6 variant. A 2.8-litre variant was sold in North America
1994
US sales end
1995
2.0-litre eight-valve model introduced
UK-only Corrado Storm limited edition arrives with additions including 15-inch BBS wheels and leather seats