Launched in 1953, the MG Z-type Magnette enjoyed the distinction of being MG's first unitary-construction car. Here's how to buy a good one
The MG Z-type Magnette was co-developed alongside the Wolseley 4/44 as a sporty alternative The Z-type Magnette was the first MG to use a BMC engine rather than a Nuffield as used previously. It used a B-series unit from Austin over the XPAG from contemporary saloons.
Designed by Gerald Palmer following his revolutionary work on the Jowett Javelin, the Magnette established Palmer as one of the best British stylists of sports saloons in the 1950s. The Magnette's sporty character wasn't just skin deep, however; the Z-type handled well and compared favorably with similarly driver-focussed rivals like the Sunbeam-Talbot 90.
The Magnette gained a facelift in 1956, codemane ZB; tweaks included a pair of 1.5 inch SU carburettors in place of the earlier 1.25 inch items, a higher compression ratio and a redesigned manifold. These changes boosted top speed to 86mph. Just under 500 examples of the 1957 Magnette came equipped with the 'Manumatic' clutchless manual gearbox system – few of these survive today; they're no more desirable but have curiosity value nonethless.
Built until 1958, even the newest examples of the Magnette are now over 60 years old – not that you'd know it from the driving experience. The Magnette doesn't need high amounts of maintenance and is still a fairly cheap buy in today's market. Simple technology makes them cheap to keep, too. And with over 36,600 built, there are plenty of decent examples around.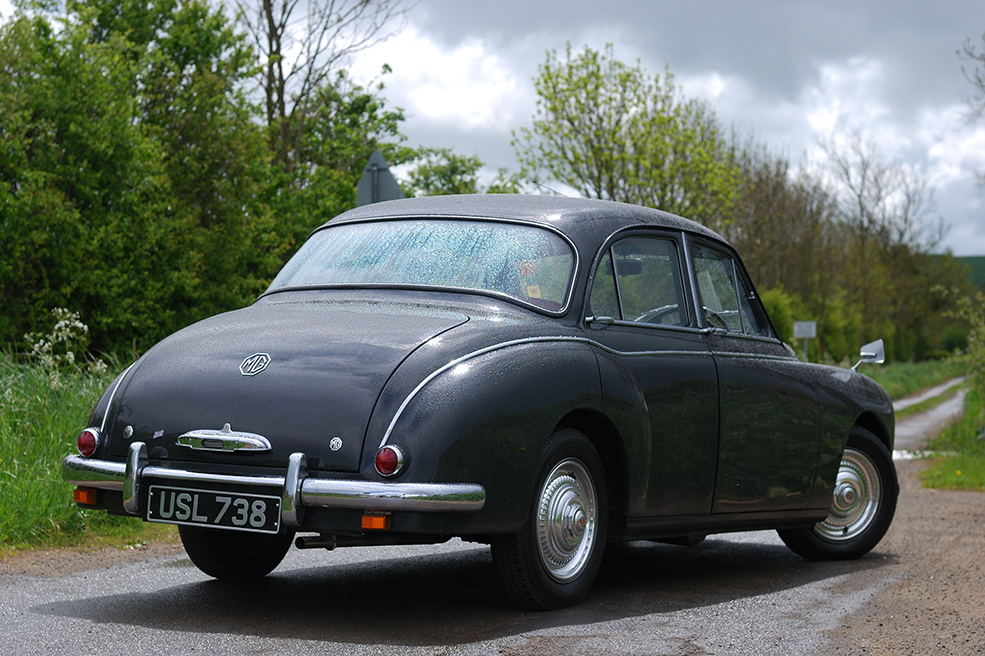 Bodywork
As an early monocoque the Magnette is prone to rust – especially given that the rustproofing was average by the standards of its era. The shell is prone to rust, as are the body panels – check the rear wings behind the wheelarches, and while you're back there, make sure the rear spring hangers are in good condition.
The bootlid and boot floor are susceptible to road salt, and should also be checked while round the back. At the front, the splash panels behind the wheelarches can corrode – and we'd advise you to walk away from anything with a rotten pedal box or bulkhead.
The area behind the headlamps and the seams atop the wings are rot traps, while the doors are issue-prone. The weather trims below the windows fall away, the doors let water in and the door bottoms rot out from inside. On the topic of brightwork – spares are scarce, and as it's Mazac it's not going to be easy to repair. Make sure it's all good.
The front spring pans can rust, leading to suspension collapse if it's allowed to go too far. Tie rods can corrode and snap, too.
Engine and transmission
All Z-Type Magnette models used the BMC B-Series engine in 1489cc form as standard, though several have received upgrades over the years. As fitted to the ZA, it used a pair of SU 1.25 inch carburetors and developed 60bhp – while the 1.5 inch SUs fitted to the ZB eked out another 8bhp.
The B-Series is a hardy engine, and well-served on the aftermarket parts scene owing to the success of other MGs such as the MGA and MGB. Generally, with regular oil changes a B-Series will last until the end of time. But they do get tired at around the 100,000-mile mark and rebuilds can help prolong their life.
The obvious blue smoke checks should be employed, and at the very least a hefty discount should be negotiated if you're in any doubt. Many will be fitted with 1622cc or 1798cc B-Series engines from other BMC models, either as an easy replacement or as a way to get more power. The three-bearing earlier engine is easier, because the Magnette sump will go straight on. You can buy adaptor plates to fit them to the stronger five-bearing engines, though most would go the easy route and stick to the earlier unit. We will cover this elsewhere, but if a car has had an engine upgrade it's wise to check the brakes and gearing have been uprated to suit.
The majority of Magnette models used a four-speed manual gearbox, though 497 cars built during 1957 used a clutchless manual called Manumatic. This was a £50 option when new, but proved unreliable in service – so much so that BMC dealers offered a retrospective conversion back to manual for buyers of these cars. Manumatic cars will be rare today as a result but are no more valuable for it.
The manual gearbox fitted to the majority of these cars is generally strong, but the gearing is very much set by 1950s standards. On a ZA, 60mph is 4000rpm for instance. Many will thus have fitted the overdrive unit from an MGB by modifying the transmission tunnel. Ford Type Nines are a common fitment too. Neither of these is particularly prone to major issues – again, regular changing of the gearbox oil will ensure a unit that lasts.
You might conceivably find that an MGA, BMC Farina or MGB diff has been fitted in order to improve the gearing. These are all desirable modifications, and should be considered when you make your offer. Neither these nor the standard diff is known for issues, though any whining should be investigated as soon as possible.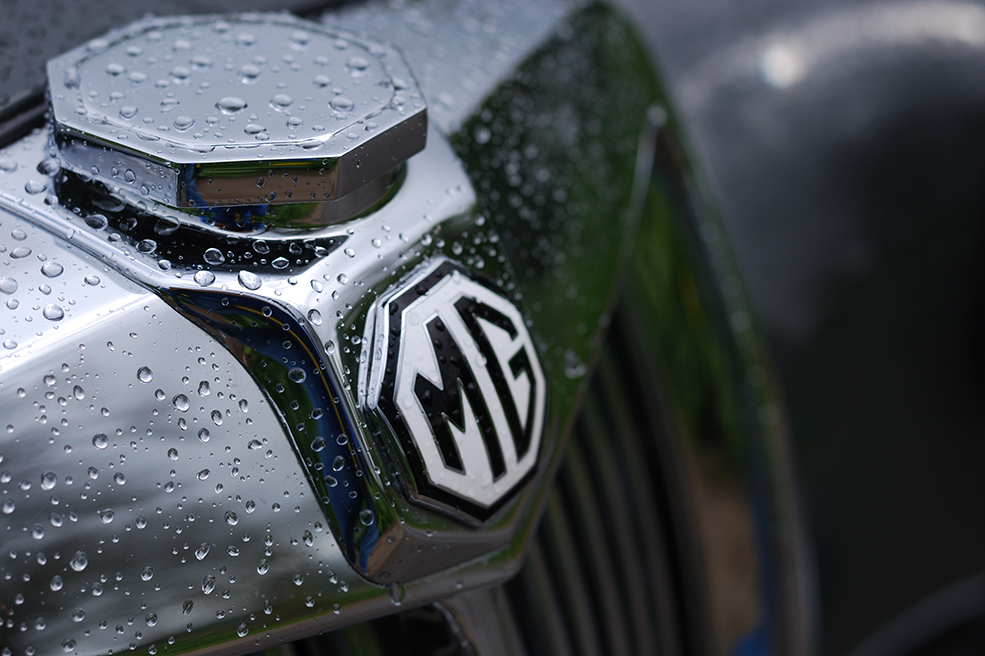 Suspension, steering and brakes
If set up properly and well looked after, there's nothing wrong with the original all-drum braking setup, though they're unservoed and the extra effort needed can catch some people out. An MGB servo fits and is a popular upgrade for cars not so equipped. Some people adapt a series of MGA and MGB parts for a front brake disc conversion, though this is a rarer and more involved job which in all seriousness won't be needed unless the car you're viewing has a breathed-on 1798cc engine.
We found brake shoes for £17 online – indicative of the typical parts costs for the model. Most bits can be sourced through specialists.
Check the state of the steering rack, as these can wear. A good Magnette will typically have sharp steering with very little play, and anything else indicated that there could be issues. The telescopic dampers all round mean that this is a sportier chassis design than the MGB sports car, and it should feel it – they lean, but they grip and handle well. Some fit front anti roll bars – this is seen as a positive upgrade.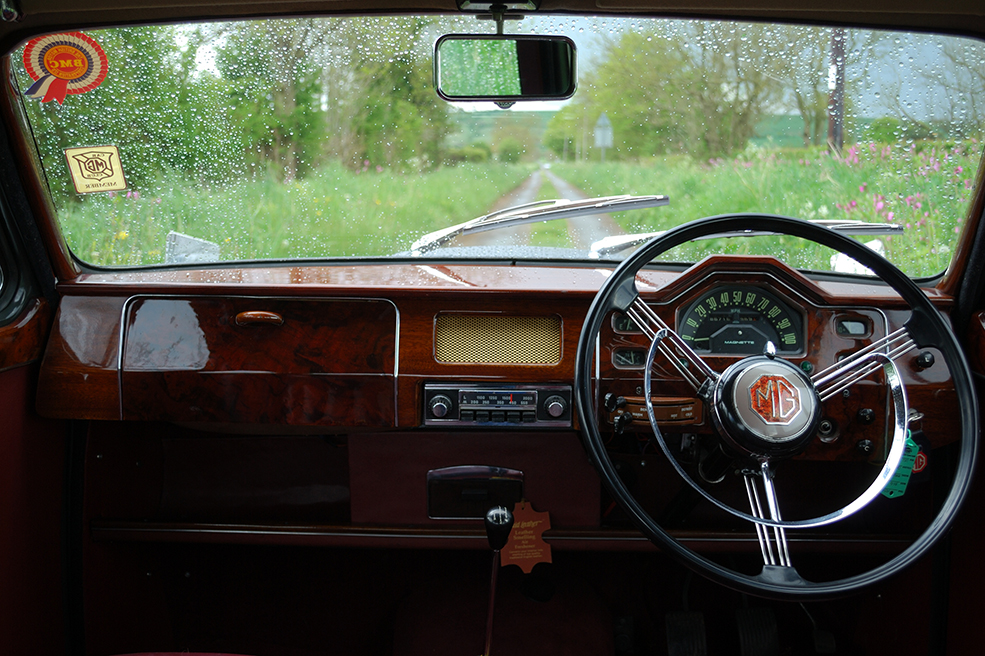 Interior and electrics
Check the headlining for any suspicious staining – this will indicate damaged screen seals. As well as the obvious moisture issues this can lead to very nasty peeling wood, and the damp can allow the leather seats to rot or warp. Cracking and splitting as the leather dries out isn't unheard-of either. Check Varitones around the rear window – these were enlarged on the production line from the standard screen aperture, and it's worth making sure no rot's formed over the years. Check too that it's an original Varitone shell – chances are a replica will be finished less professionally.
There's very little electrical to worry about on a ZA or ZB Magnette; they are after all 1950s designs with the amount of electrics cars had then. Obviously, check all the lighting is functional and make sure the battery's maintaining charge. Some of these cars will have been converted to flashing indicators by now; this is to be marked as a good point and one which will add value to the vehicle. That doesn't mean you should haggle if a car's still on semaphores, though.
MG Z-type Magnette: our verdict
The MG ZA and ZB Magnette are simple classics: stylish and boasting a beautiful, cosseting interior. As if that wasn't enough, each also handles especially sweetly for its age. It's hard to imagine another affordable 50s saloon that feels better on a spirited drive on a country road.
What would we buy? From an investment perspective the clear winner is the Varitone – it has the ZB upgrades and the larger rear window that have long been desirable features. An early ZA may have collector appeal but is worth no more – and in the real world the differences between ZA and ZB are unlikely to be noticed enough to justify searching out one over the other.
Cars with mechanical upgrades – for instance, a bigger B-series – are more desirable, but as originality is compromised we wouldn't pay any more than we would for a totally original example. A manual box is imperative; Manumatic branded clutchless manuals don't fetch as much and aren't as fun to drive. As ever we would advocate that you buy on condition; a rough Varitone won't ever be as good a car to own as a nice ZA.