Just over 60 years have passed since BMC's innovative ADO16 arrived, a design that's as impressive now as it was then. If you fancy taking on a survivor, here's what to look for
Words: Chris Randall
Although there was plenty of choice for family car buyers at the beginning of the 1960s, just two years into the new decade they'd be treated to a brand new model – one that would evolve into a wide range of bestsellers. Turning his engineering genius to something more spacious than the Mini, Alec Issigonis came up with the car you see here, codenamed ADO16 (for Amalgamated Drawing Office, project 16) and initially available in Morris 1100 guise.
The range would ultimately encompass six different versions, with the Morris being joined by Austin, MG, Riley, Wolseley and Vanden Plas variations on the same theme. From sensible family car to something sportier or more luxurious, this feast of badge-engineering ensured just about every taste and pocket was catered for.
Pininfarina was responsible for the 1100's final styling, while power came from the trusty A-Series engine in 1098cc form, with the 1275cc version used for the later 1300 models. The neat-looking saloon models were joined by estates from 1966, badged as either the Austin Countryman or Morris Traveller. What they all had in common was Alex Moulton's clever inter-connected Hydrolastic suspension system that provided an excellent (if slightly bouncy) ride and tidy handling.
Spacious, comfortable and pleasant to drive, the ADO16 range proved so popular that it was Britain's bestselling car from 1963 to 1966, and again from 1968 to 1971. In all, some 2.1 million were made and production finally ended in 1974. If you fancy owning a survivor all these years later, what should you be checking.
Bodywork
Your biggest ADO16 concern is rust, which means you'll be checking every inch of a potential purchase, including the subframes – more of which later. It goes without saying that the lower extremities of panels such as the doors and bootlid need examining, but plenty of time should be spent inspecting the front wings – both inner and outer – and the front panel. The front bulkhead is also a notorious area for corrosion, so look for any signs of water entering the cabin; repairs can become involved and are often best carried out with the engine removed.
The sills are another common rot-spot – even if they appear sound, you'll want to be certain that a previous repair hasn't just involved welding a cover sill over the rust. The rearmost sections of the rear wings can also rot merrily, and you'll need to look at the wheelarches and valance while you're there – is there any sign of filler? You'll also need to pay careful attention to the state of the cabin and boot floors.
Taking on a project will likely mean a marathon of welding, but various panels and repair sections are available from the likes of Ex-Pressed Steel Panels. For example, an outer sill is £164, the boot floor is £262, and a complete inner front wing costs £721. Brightwork will need to be sourced secondhand, and some of the original window rubbers are no longer available; the one for the rear window can be bought in sections but fitting can prove fiddly.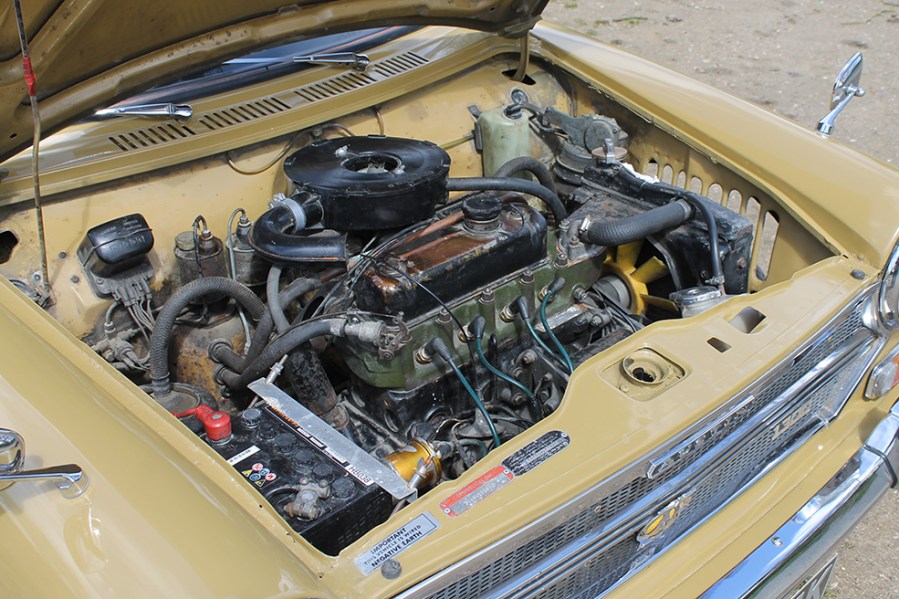 Engine and gearbox
Thanks to an abundance of parts and the ease with which an A-Series engine can be repaired or rebuilt, even a unit that's below par isn't a great concern. Its foibles are well understood, one of the most common being oil leaks – expect to live with a few minor weeps here and there.
Listen out for the rattle of worn tappets and timing chain, and watch for signs of overheating that can lead to head gasket failure (check for 'mayonnaise' under the oil filler cap); a thorough inspection of the cooling system is wise, looking for perished hoses and a corroded or silted-up radiator. Knocks or rumbles from the bottom end point to an impending rebuild, which is something that can be tackled by most competent home mechanics.
The ignition and fuel systems are very straightforward, so there's nothing to fear if they need an overhaul. If the car you're considering runs poorly, this could be why – and you could always incorporate some light upgrades at the same time.
The one thing you will want to see is evidence of regular oil and filter changes, as this will not only protect the engine but the transmission, too. Both the manual 'box and the AP four-speed automatic that became available from November 1965 share the engine oil, so neglecting this basic maintenance task won't do them any favours. That aside, the manual set-up is pretty tough, so just listen out for excessive whines or the crunch of worn synchromesh, although a very loud rattle could be a failing bearing that can damage the gearbox casing.
Don't dismiss the automatic as it's quite a lively unit and one that proves generally reliable, although any overhaul needs to be done by someone with the right experience. Converting to a manual transmission (or vice-versa) isn't especially difficult, and owners' clubs can provide advice on what's involved.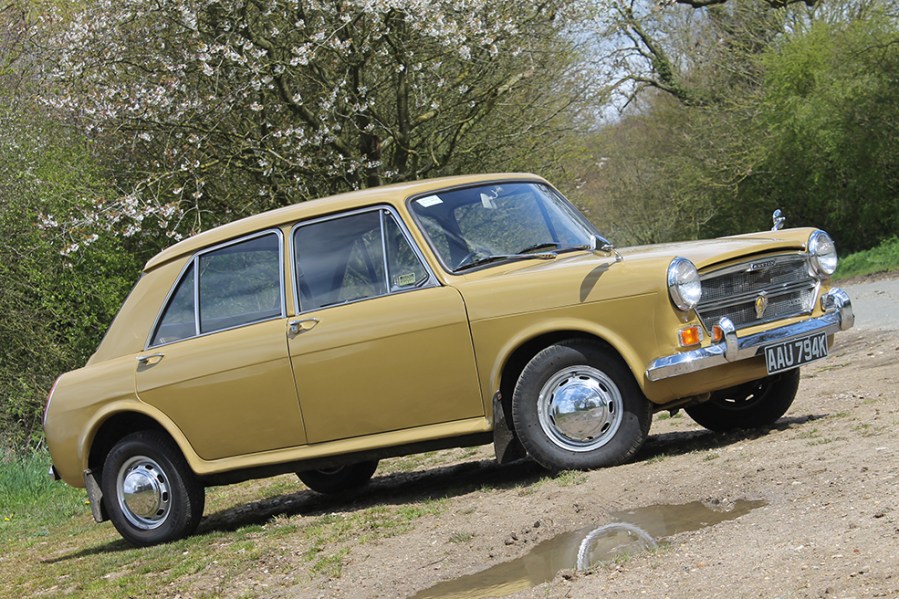 Suspension, steering and brakes
This is as good a place as any to talk about the front and rear subframes, which require close inspection. They need a good prod to check for corrosion (leaking engine oil offers some protection at the front), but it's the mounting points that should come in for particular scrutiny as repairs here can become very involved. It's certainly worth lifting the rear seat base to satisfy yourself that the mountings located beneath are sound and not pulling away from the floor.
Suspension-wise, an obvious check is for any sign that the car is sagging on one side. The commonest problems are failure of the flexible hose on top of the Hydrolastic unit and corrosion of the pipes that run from front to rear; the former can be sorted quite easily but the latter will be rather more time consuming, as replacement involves either lowering or completely removing the subframes. As for the units themselves, Hydragas & Hydrolastic Service is the first port of call, as it can supply fully refurbished and tested items for £140 each.
There's little to worry about with the rack and pinion steering, which should feel light and precise; and other than the usual wear and tear, the brakes are equally trouble-free. It's a simple disc/drum arrangement and parts are cheap and easy to source if an overhaul is needed. One last thing to check for is worn CV joints, given away by a clicking on full lock.
Interior and trim
The cabin of an Austin or Morris variant is a pretty simple place, making it easy to spot any damage. Aldridge Trimming can supply a headlining kit for £156 and carpet sets cost from around £150–320 depending on the quality of material you go for, but you'll need to pay a bit more attention to the plusher models. Here you enter the world of wood and leather, and while there's nothing that a good re-trimmer can't tackle, the costs can soon mount up; don't underestimate how much you'll need to spend if a Vanden Plas needs a complete interior restoration, while finding interior trim parts unique to it may involve a long search.
As for the electrics, it's all very simple so it won't take long to establish whether everything is working. Don't worry too much about damaged switchgear – bits are available secondhand and some items are interchangeable with other BMC/BL cars. Bodged wiring and amateur attempts at upgrades are the obvious things to avoid.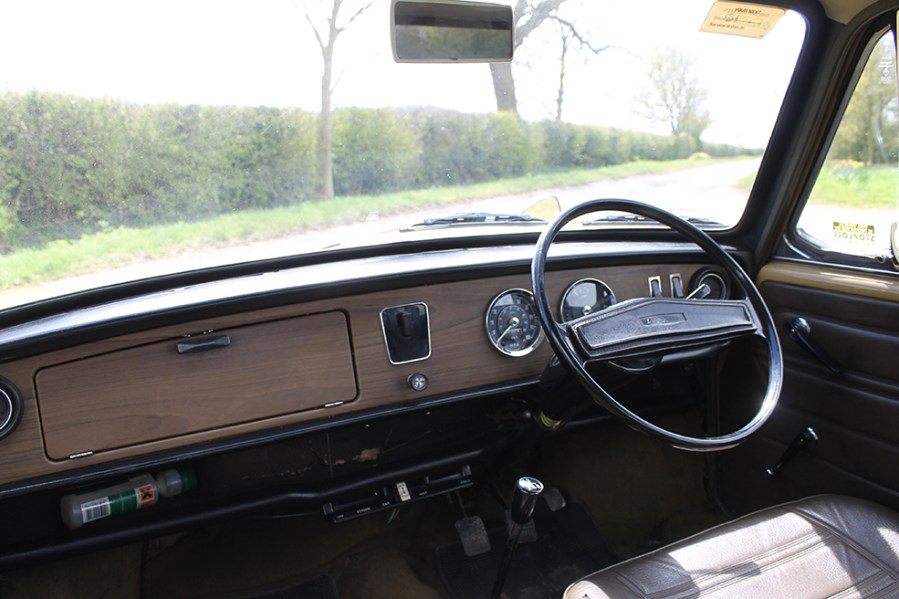 BMC ADO16: our verdict
Popular in period and with good reason, it's hard not to fall for the charms of the ADO16. It's a lot rarer today than back then, sadly, but as a practical classic a great example still makes a strong case for itself. Neat styling, fun Mini-like handling and strong, well-proven engines combine with DIY-friendliness to make for a very useable car some 60-odd years later.
ADO16 values have started to edge upwards in recent years, although these cars still fall into the 'affordable classic' camp. Taking an Austin or Morris as our guide, a project is likely to cost £500–1000 – but if you prefer something useable that you can improve as you go, then budget between £2000 and £4000. You can double those amounts for an example in excellent condition, while the very best can command in the region of £8000–12,000. As a rule of thumb, you can add around 10 per cent to all of these numbers for an MG, Riley, Wolseley or Vanden Plas.