Aided by its separate-chassis design, the new-for-1959 Triumph Herald proved an ideal base from which to develop other models – including Triumph sports cars
Triumph Herald (1959–1971)
The Triumph Herald differed from most of its contemporaries thanks to its rather old-fashioned use of a separate chassis, although it still went on to enjoy a highly successful twelve-year career. The coupe version was short-lived but the saloon, estate and convertible models stayed the course, with engines sizes increasing from 948cc to 1147cc and 1296cc in later years.
As with most compact British saloons of the 1960s, prices have risen significantly over the last couple of decades. What was once a cheap classic that could be snapped up in good order for a few hundred pounds is now worth considerably more.
Herald saloons are most commonplace and the most affordable, while examples in need of plenty of love should be attainable for most enthusiasts. Plenty of parts and specialist support means that if you've got the time and money, there's scope for a great ongoing project.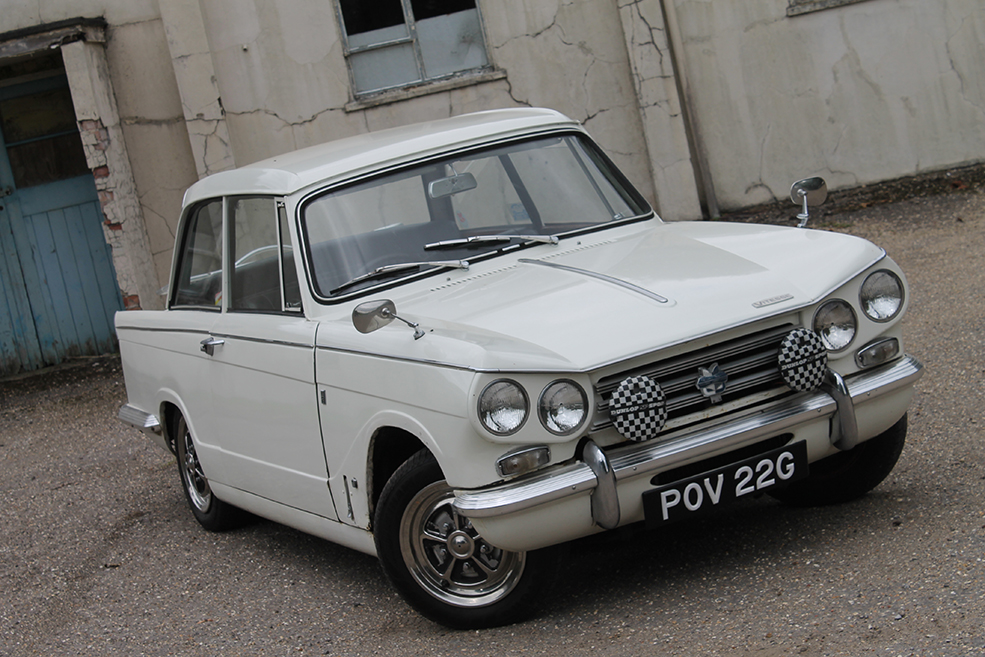 Triumph Vitesse (1962–1971)
Squeezing a straight-six under the bonnet of a Triumph Herald saloon or convertible and treating the front end to slanted quad headlamps transformed a likeable little runabout into a performance saloon that really looked the part.
The Vitesse started out with Triumph's 1596cc unit but this was replaced by the 1998cc, 95bhp version in 1966. Two years later came the Triumph Vitesse MkII with much-needed modified rear suspension for improved handling.
With just 51,000 built the Vitesse is a fairly rare sight now, but it still offers decent value for money. As with the Herald, the saloon offers better value for money than the convertible, and examples needing some TLC are still advertised at sensible money.
Convertibles command a premium, which explains their typically stronger performance at auction. Prices for all bodystyles are on the up, however, so it pays to jump on the wagon now if you fancy scratching the itch.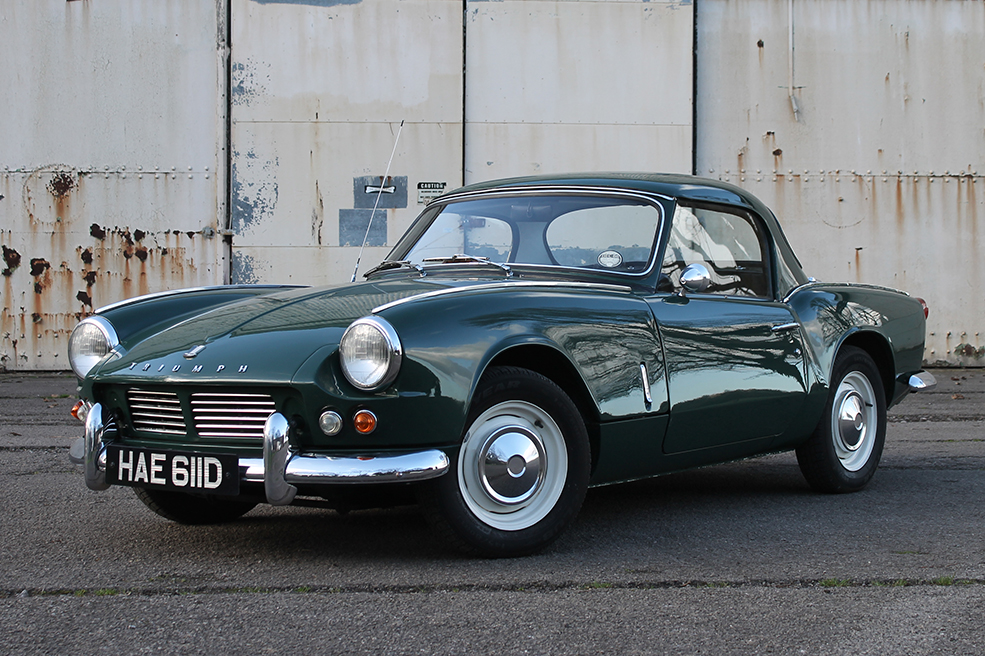 Triumph Spitfire MkI & MkII (1962–1967)
One of the most successful models based around the chassis and running gear of the Triumph Herald was the two-seater Spitfire, a model that stayed in production through to 1980.
The original MkI and subsequent MkII Spitfire each used the Herald's 1147cc engine, albeit fed by twin SU carburettors for sprightlier performance.
Pitched directly at the Austin-Healey Sprite, the Spitfire featured hybrid construction to improve rigidity and handling over its Herald base car. However, that car's swing-axle rear end was carried over directly; this set-up resulted in strange camber changes in the rear wheels which served to imbue the car with some interesting handling characteristics in hard driving.
Despite this quirk, interest in early Spitfires has risen over the years and the best examples often now sell for strong money – especially earlier examples.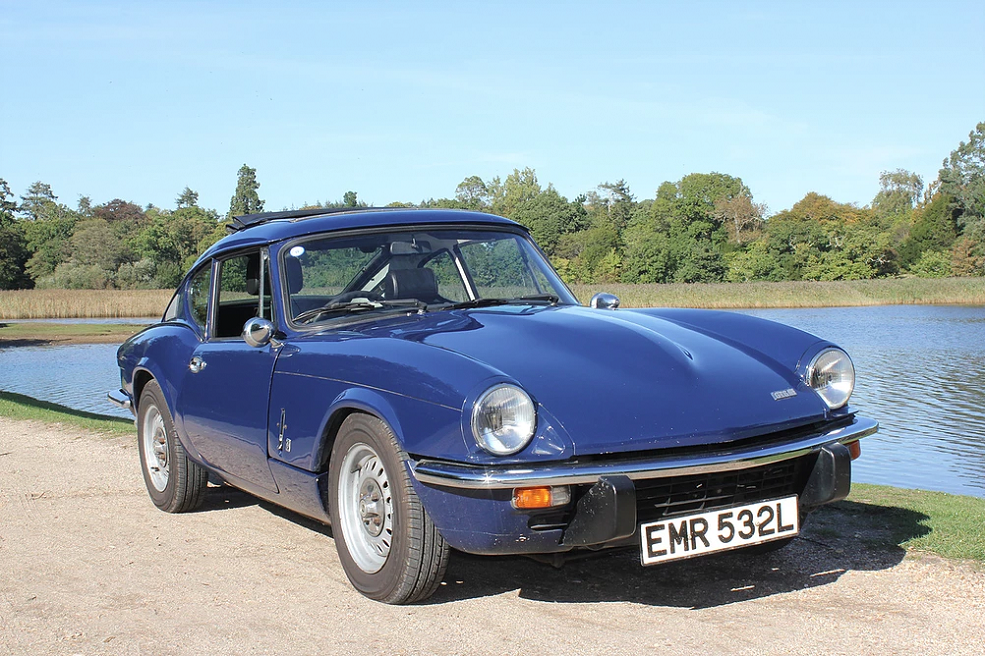 Triumph GT6 (1966–1973)
Perhaps as far removed from the Triumph Herald as it was possible to get, the GT6 was born out of a need for a more powerful version of the Spitfire. Triumph's 2.0-litre straight-six was fitted under a swooping, E-Type-lite body and the result was one of the most desirable coupes of the period.
The car has some racing pedigree too, with its Le Mans-winning Spitfire GT4 predecessors inspiring the GT6's design. The car was built across three generations and today it's the lattermost of these that's you're most likely to find for sale at a reasonable price.
MkIII cars were produced from 1970 onwards and can be spotted by their marginally more modern design that did away with chrome overriders and added in some more modern rubber versions. Perhaps most importantly, cars built in the final year of production got rear suspension tweaks to dial out some of the handling idiosyncrasies.