If you like the idea of top-down motoring but want the family to come along too, a classic four-seater convertible is the answer. Here are some of our favorites
Mercedes-Benz A124
The last of three Bruno Sacco-designed Mercedes coupes, the two-door C124 became the basis of a factory convertible designated A124 in 1993, turning an already highly desirable luxury car into a boulevard cruiser. Despite a wheelbase 3.3 inches shorter than the volume saloon – and the challenges of packaging an electrically folding roof – legroom in the rear was surprisingly generous.
It was an expensive car when new, exceeding the already eyebrow-raising premium of the coupe. In 1996, an E220 convertible was around £40,000, and an E320 was over £50,000 – by this point near enough the price of an E36 AMG in coupe form.
It was inevitable then that used values would remain strong, and even in the dip following the 2007 financial crash, where saloon models could be picked up for very little indeed, the convertibles anchored at a high level. Today, you'll need a high four-figure sum to secure the best – and much more for the most desirable six-cylinder cars.
With added refinements, more sound insulation than its lesser relations and a triple-skin hood lined more extravagantly than even the contemporary SL, the car can be considered as something of a modern interpretation of the older 220SE drop-tops.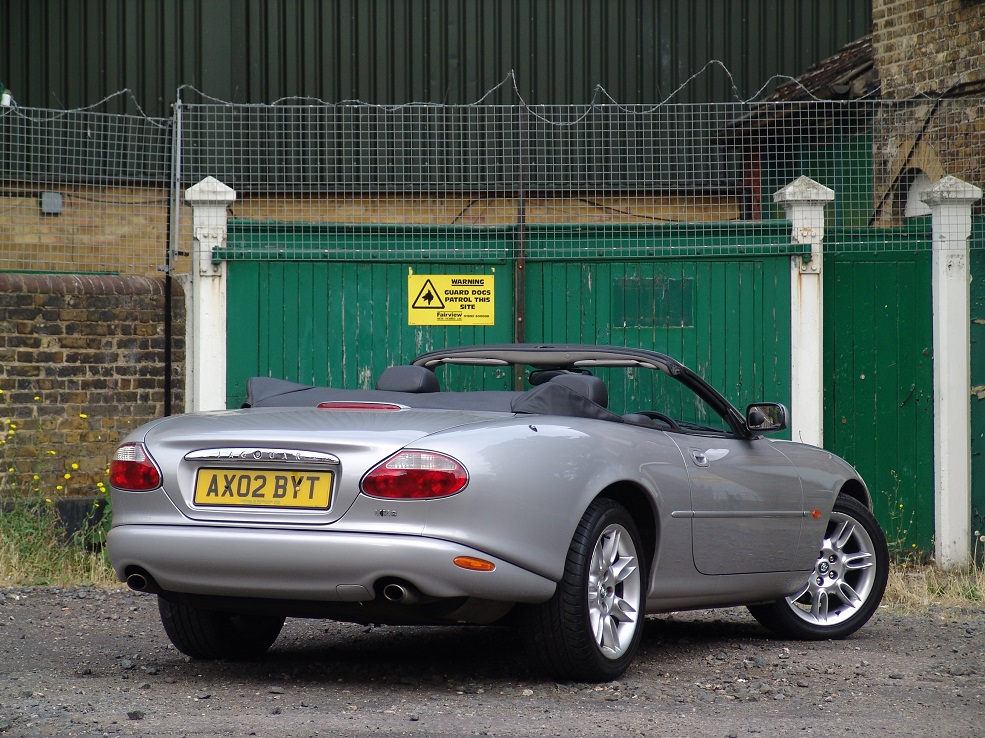 Jaguar XK8 Convertible
As far as svelte open-top cruisers go, Jaguar has a good track record. Notably, the convertible versions of the XK8 sold more than double the coupe's numbers, and so today the market is full of them. In fact, both body styles are easy to find in the classifieds, but values are certainly edging their way up.
Later cars with the six-speed automatic gearboxes and 4.2 V8 engines are increasingly justifying premiums, as well as desirable equipment such as the rare sports suspension.
Looking at the alternatives to the XK8 convertible, those cars that can offer similar levels of comfort, style, and performance, the Jaguar still represents outstanding value. The rise of the XJS, Mercedes-Benz SL and the DB7 Volante are bound to have an effect.
While prices are on the up, the typical XK8 use-case – driven on Sundays, restored through the week – should ensure there are plenty of good examples around for some time to come.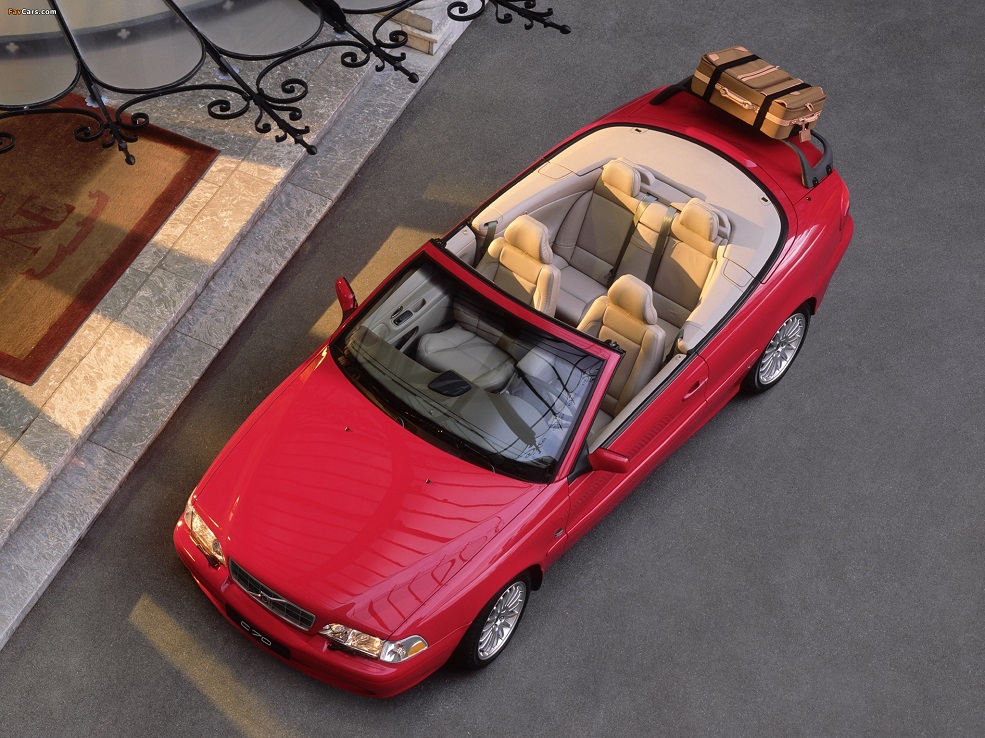 Volvo C70 Convertible
Criticised with little mercy for its scuttle shake and dynamic shortfalls, the Volvo C70 has spent its used-market years languishing in the lowly market territory of its depreciated 850 and S70/V70 relatives. But those seeking a comfortable family convertible won't be as disappointed.
It's certainly safe, adding roll-over protection bars behind the rear seats and a strengthened windscreen to the usual Volvo safety equipment, and it's also remarkably comfortable thanks in large part to its cushy, ergonomic seats.
All this can be yours for pocket change today if you don't mind a rolling project, and even the very best examples have difficulty asking devout Volvo enthusiasts for much.
There has lately been a craze within Volvo circles for the evocative Saffron paintwork available in the late 1990s, and so cars in this desirable shade – as well as with the impressive 4×100 watt Dynaudio Dolby Surround sound system – are snapped up most keenly.
With Volvo 480 values markedly up, it's worth watching how gracefully this swoopy Volvo drop-top will age and appreciate.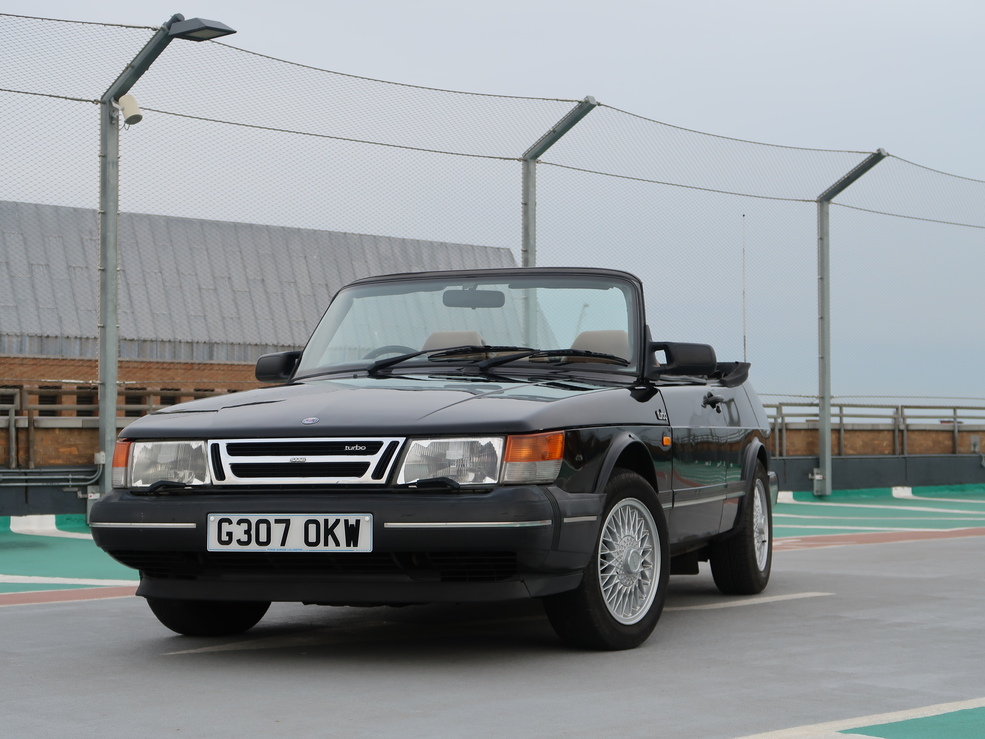 Saab 900 Convertible
Another Swedish offering with a wide value range, the Saab 900 Convertible is an enigmatic choice that's quite unlike anything else on the market.
Introduced in 1986, the car hit its stride through the 1990s until it was replaced in 1995 by an all-new, GM-derived model. Powered by a range of mainly turbocharged engines, the original 900 is a swift, if not particularly sporty, choice.
The very best examples in Aero trim and with the most powerful turbocharged engines can command serious money. A more realistic target is a well cared-for example with average miles (100,000 miles and up is the norm); examples in need of love can be had for low four-figure sums, especially if you don't mind higher miles. Saab's loyal following means that specialist support still exists, so parts sourcing should be fairly pain-free.