As the old adage goes, every car enthusiast should own an Alfa Romeo at some point. Here are three cost-effective ways to scratch the itch
Alfa Romeo GTV (916) 
GTV stands for Gran Turismo Veloce; in other words, Fast Grand Touring. Despite its humble Fiat Tipo underpinnings, the GTV manages to live up to its name, all the while looking almost cutting-edge nearly 30 years later.  Much like other classic Alfas, the GTV has a reputation for being a bit of an ownership headache – but the appeal is clear to see. There's also a convertible Spider version, but we're focusing on the more accomplished coupe here.
There are a few engines to choose from. Four-cylinder options are the 150bhp 2.0-litre Twin Spark and 165bhp 2.0-litre JTS found in 2003 models onwards. Top-of-the-range cars use a 3.0-litre Busso V6  engine, as found across the Alfa range, which was then replaced by a 3.2-litre unit in 2003; power stood at 220bhp and 240bhp respectively. While the V6 sounds  and feels superb, the 21mpg average fuel economy makes for a very thirsty grand tourer.
Prices start at around £1000 for rough early Twin Spark models, climbing to around £3000 for a nice early-2000s example with a high five-figure mileage. V6 models start at around the £7000 mark, with the best examples now getting into the £10,000–20,000 bracket.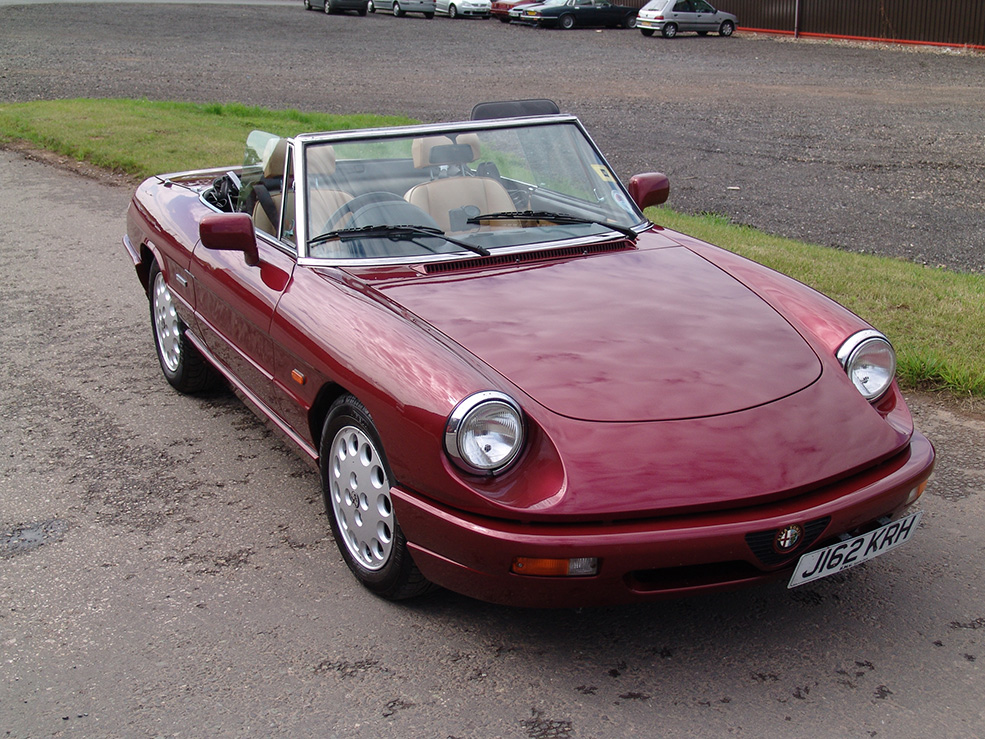 Alfa Romeo Spider (Series 4)
When the Series 4 Spider arrived in 1990 its original design had already been around for 25 years. You'd be mistaken for thinking it was a much older car – and it technically is underneath. The resurgence of two-seater roadsters after the MX-5's arrival in 1989 had played Alfa's hand; the Italian firm simply continued production of the Spider to tempt some potential MX-5 buyers. The Series 4 was really just a facelift but it benefited from a refreshed look over the Series 3, appearing cleaner and more elegant than its predecessor.
A greater effort was paid to rust proofing too, but that's not to say examples today won't suffer from rust; there are plenty on the market that have seen better days. Despite receiving an updated interior, it was just has troublesome as its predecessor and wore quickly. Re-trim kits are available today, so that shouldn't put you off buying one.
The Series 4 Spider generally carries a small mark-up over the Series 3, starting at around the £8000–10,000 mark. The best examples will easily fetch £15,000, climbing closer to £20,000 for the cream of the crop.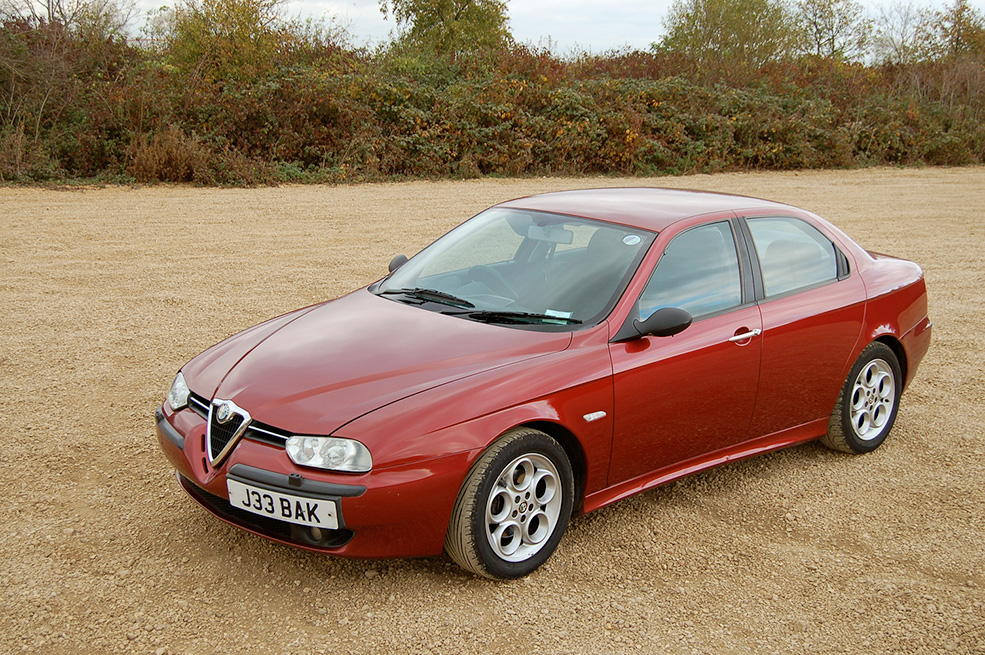 Alfa Romeo 156
Fancy something different to the typical German executive car from the 90s? The 156 offers a brilliant alternative – one that looks smart and is great to drive.
If ever there was a bargain Alfa Romeo, the 156 is it. With examples starting below £1000, you can get yourself into an Alfa headache in no time. Better examples demand start at under £2000 for an example with 12 months MoT and a high mileage, climbing to £5000 or so for the rarest of low-mileage timewarps. The price varies little between engine choices of the regular models, but should you want a V6 variant, expect to pay £5000 upwards. The go-faster 3.2 V6 GTA model is the collector's choice, with prices sitting in the £10,000–20,000 range.