The Mercedes SLK R170 was its answer to the MX-5 and Z3; it was an altogether more upmarket affair with a neat folding hardtop that makes it a modern classic today.
It's now 20 years since the Mercedes SLK arrived here in the UK, and it arrived during an era when many significant motor show concept cars became production reality – think Porsche Boxster and Audi TT for starters.
The Mercedes SLK R170 began life as a 1994 concept car shown at that year's Paris motor show. Featuring the all metal folding 'Vario roof', the R170 (R for Roadster) had been planned since 1991 and the Paris show car was a taster of things to come. Based on many C Class/190E mechanical parts, the R170 arrived here in 1996 and was an immediate smash hit that made the BMW Z3 look a bit sorry for itself.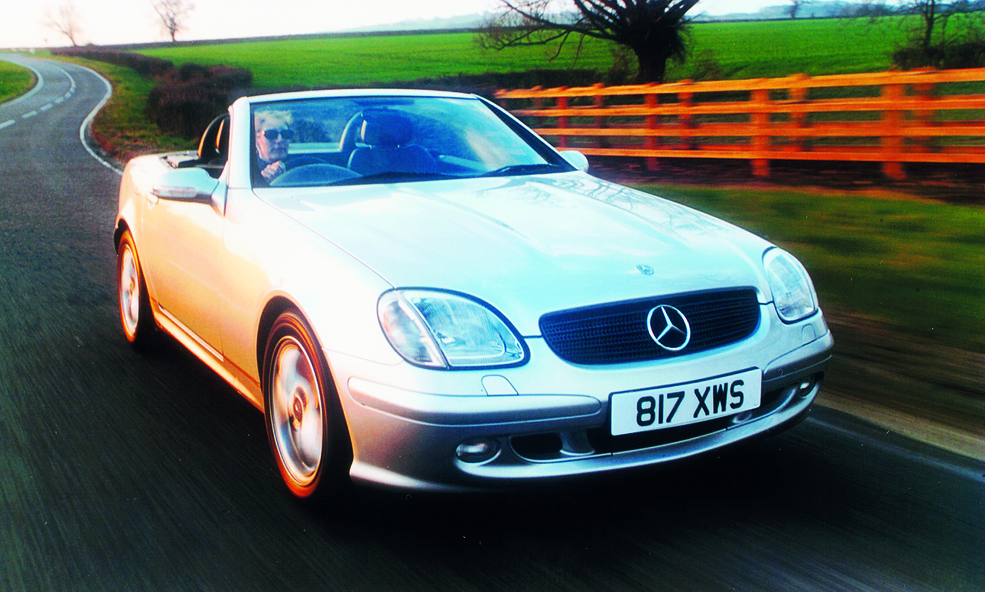 The initial model was the 230 Kompressor featuring the recently introduced M111 engine in 2.3-litre supercharged guise with 193 bhp and available with either a five-speed auto or a five-speed manual box. Some markets received a normally- aspirated 136 bhp SLK 200. The electro-mechanical folding roof was very clever and again, made the simple folding roofs of the Z3 and Boxster look primitive.
In 2000, Mercedes gave the SLK a mild facelift and expanded the model range. The new models included a 320SLK featuring a normally-aspirated 3.2 litre V6 that produced 218 bhp, and a SLK200 Compressor that delivered 163 bhp. The facelift comprised of restyled bumpers and door mirrors, new side sill covers and new wheel designs as well as a couple of trim changes but few can instantly spot the differences. Of more importance was the standard six speed manual gearbox and the introduction of the ESP traction control system.
Finally, the SLK AMG 32 arrived in 2001. Featuring uprated suspension and running gear as well as special bumpers, trim and wheels, the AMG 32 also featured a hand-built 3.2-litre twin-plug supercharged V6 producing 349 bhp. Allied to an AMG specific five speed auto box, this one could scorch to 60 mph in 5.2 seconds and on to a limited 155 mph.
The R170 was discontinued in 2004 after 311,000 cars were built, but the floorpan and running gear were reused in the Chrysler Crossfire. All European market cars were built at the Bremen factory but the R170 was also built in South Africa.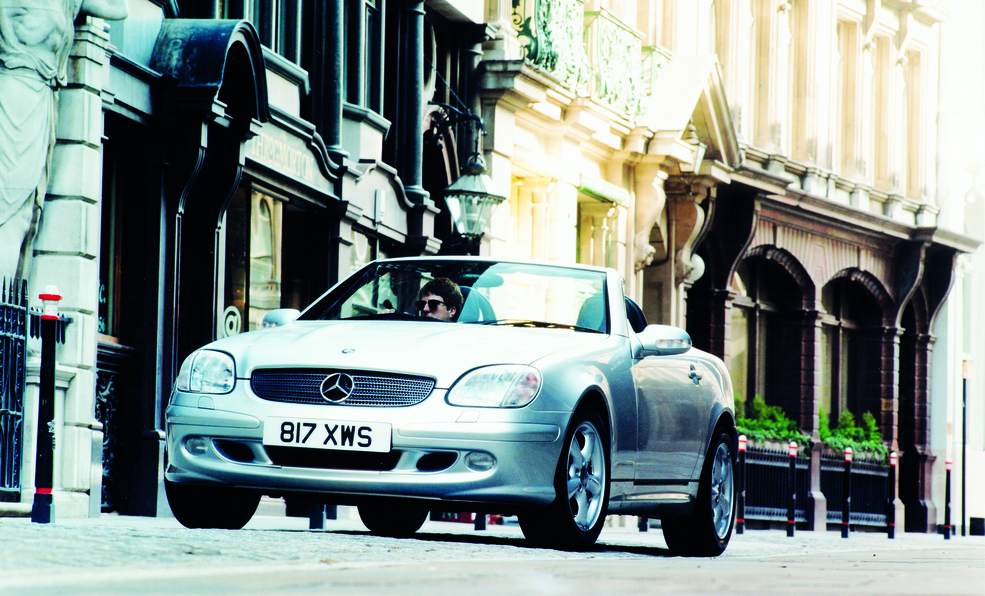 BODY
Sadly, the R170 was built at a time when Mercedes were having their rust problems and the SLK was far from immune. As for what caused the problems, it's unlikely to be a cheapening of the paint process like many claim, but is thought to be a combination of the introduction of water-based paint and insufficient bonding on panel edges. The SLK can rust quite spectacularly but it's rarely structural – like most Mercs of that period they can look like they've lived in the Thames but are structurally fine. Common rust areas are just about every steel panel: front and rear arches, the base of the front wings where rust spreads out from behind the sills, panel edges and even the roof. Silver cars were thought to be worse but really, they're no worse and just show the rust more. Good used panels are a mixed bag – whilst you may find a rust free door or bootlid, rust-free front wings don't really exist – however, you'll find that good quality new pattern wings are around £170 each and represent a better solution.
Given the low value of SLK's though – they're down to £1500 for an MOT'd car that's not too ugly and there are plenty of projects for £1000 – it's not really worth trying to save a grotty one. Generally, 2003 and 2004 cars are much better.
That's when Mercedes started galvanising panels and improving the paint process after they were stung by the very public and obvious problems but you'll still find 2003 cars with scabby rear arches.
Structural rust isn't common but like the E-Class of the period, the front spring upper mountings can rust and fracture, eventually resulting in suspension collapse. Hopefully an MoT will pick this up but you must check regardless.
The powered roof is generally very reliable and it appreciates regular use as well as a bit of spray grease on the linkages and joints. Even so, problems can occur, mainly due to micro switches and hood rod adjustment. Wiper linkages are known to seize or break but it's not stupidly expensive to fix with a good used part.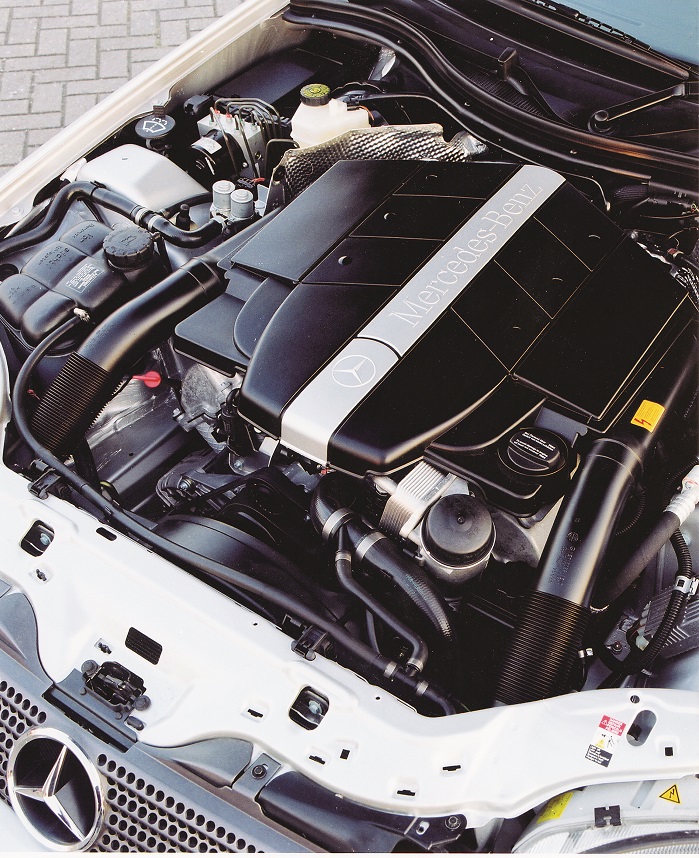 ENGINE
The four-cylinder M111 engine is a superbly tough unit that with regular oil changes, will just go on indefinitely. Problems are few – perhaps a head gasket (rare) or a failed supercharger (rarer still) but really, the 200 and 230 four cylinder engines are not worth worrying about. Because they're so tough, demand is limited and you can buy a complete car for £500 with a good engine – it was also used in the C Class until 2003 and thankfully the R170 was not saddled with the dreaded M271 engine that replaced the M111.
However, one thing that can cause trouble is a brittle engine loom leading to misfires but this is more common on the W124 saloons than these. Even so, bear it in mind. The camshaft adjuster magnets on the front of the head can leak oil into the wiring loom and you'd be amazed at how far oil will travel along wiring insulation – in fact, as far as the 02 sensors and sometimes the ECU.
The 3.2 V6 in the SLK320 is another super tough old unit. The M112 V6 was built in many forms: 2.4, 2.6, 2.8 and 3.2 plus a special 3.7 used in the ML, S Class and SL cars. Just the 3.2 was used in the R170 SLK though and this all-alloy unit with chain-driven cams is near enough unbreakable. They're one of those engines that will run indefinitely with regular oil changes and careful use.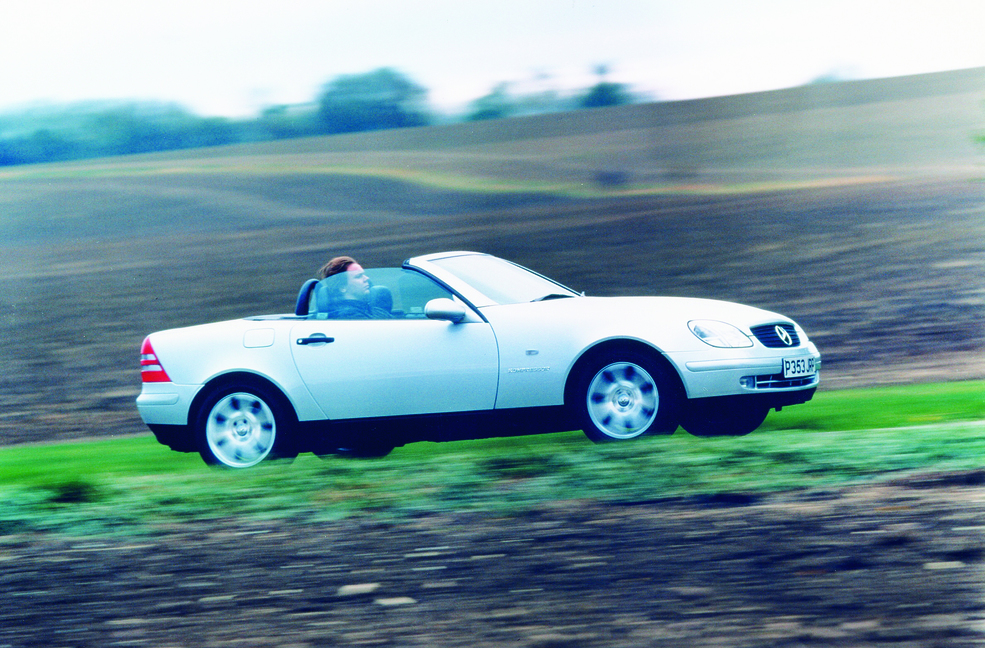 The AMG version, also used in the C32 AMG, is fitted with a helical twin-screw supercharger and a water-to-air intercooler as well. The supercharger itself was jointly developed by IHI and has Teflon-coated rotors – they don't seem to wear out and can do a tremendous mileage. The engine itself can display light piston slap at higher mileages but in all honesty you'd be very unlucky to have an engine problem.
The same applies to the twin-plug AMG V6 but of course the engine is more highly stressed so problems are more likely – but it has to be said that these M112-based units were hand built by one AMG technician and built to even higher standards than the regular units – blueprinted if you will. So, with careful warming up and regular servicing with the correct synthetic oil, these units will rarely give any trouble. Unlike a Porsche Boxster with its well known engine dramas, the AMG SLK can be bought with confidence – the engine really is a peach.
Exhausts aren't dear either. Look online and you'll find an Eberspacher-made rear box for a 230 or 200 for around £250 and they're about the highest quality exhaust you can buy.
TRANSMISSION
Both the five and six-speed manual gearboxes used in the R170 are good units that give very little trouble. A lot of nonsense is spouted about 'horrible' manual gearshifts on Mercs but having run a six-speed C200 myself, I can tell you that the shift is fine and with a nice light clutch. Autos are more common of course, and are preferable to some buyers, while all V6 cars are auto anyway. This was the era of sealed-for-life autoboxes and whilst it's not essential, it's not a bad plan to drain the oil, drop the sump and replace the filter screen before topping up with the correct new oil.
The auto boxes are also very tough and reliable. Very often problems can be due to the torque converter and it's three or four hours on a ramp to pull the box out, fit a new converter and reassemble.
Likewise, propshafts and differentials present few problems and good used replacements are inexpensive.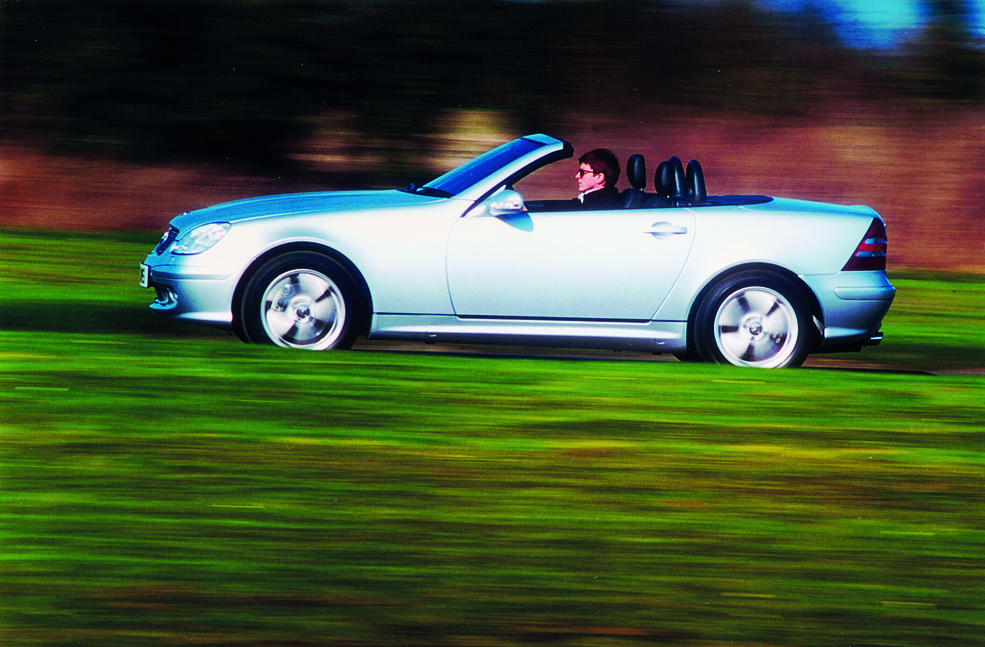 BRAKES
Even on post-2000 cars with ESP, the ABS braking system on the SLK is thoroughly conventional and reliable. ABS control units can fail, callipers can seize and brake pipes certainly can and do rust. But for all that they're no worse than anything else and parts are cheap. For example a reconditioned Pagid front brake caliper is around £100 and front vented discs are under £50 the pair aftermarket.
Rusty brake pipes are common now and most R170 cars will have had replacements by now – it's best carried out using copper pipes and inexpensive new flexible hoses as well – at around a tenner each it's not worth trying to save the originals.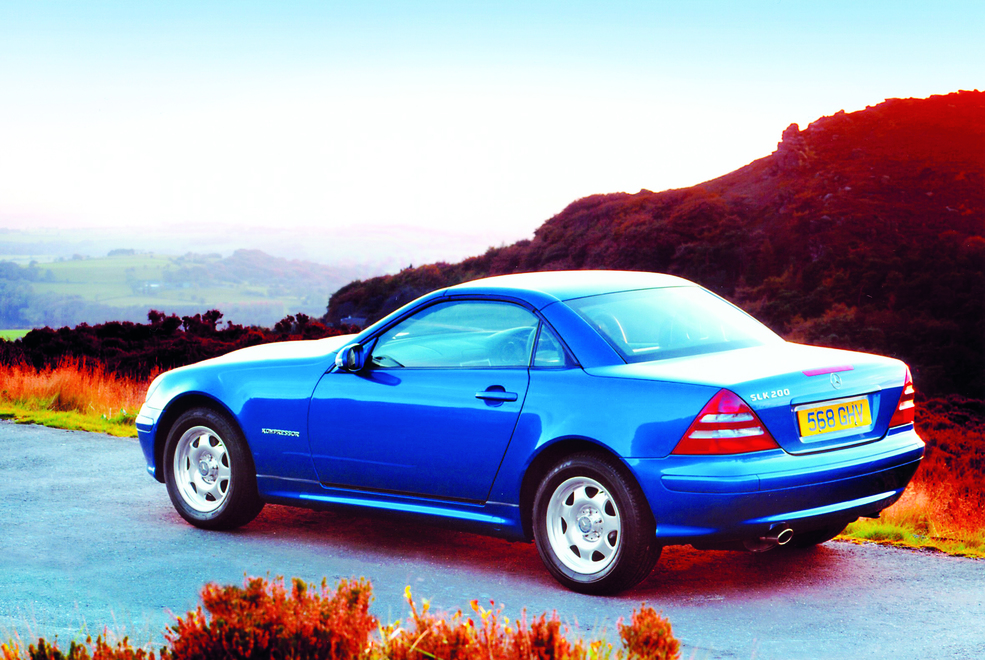 SUSPENSION
The R170 suspension mirrors that of the smaller Benz saloons and so is tough and pretty much trouble free, We already mentioned the front coil spring mountings which are pressed steel cups spot welded to the front inner wing and they can rust at the seams before splitting away. Repair is fairly straightforward once you've bought the new part from Mercedes and cleaned up/repaired the inner wing.
At the rear, the multi-link suspension looks complex but in reality there's not much to scare the adventurous DIY mechanic. Just listen for clonks, rattles and an odd feel to the drive that would indicate a knackered bush or balljoint.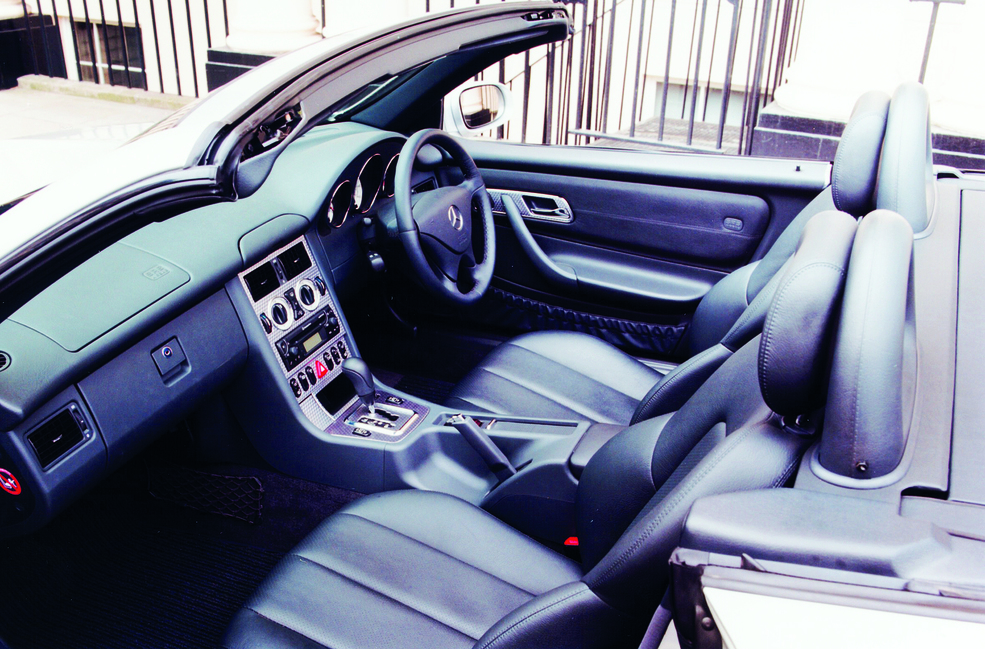 INTERIOR
Most (if not all) SLK's will have leather ranging from plain black and monotone red to some slightly dubious two tone schemes. About the only time you'll find cloth is on a LHD import. When Germany swapped the Deutschmark for the Euro in the early 2000s, a lot of Brits bought LHD cars aided by the very favourable conversion rate. Cloth isn't a deal breaker but really, leather is the way to go. Standard equipment on the R170 included air conditioning, which will almost be guaranteed to need a regas by now if it doesn't work. Few owners bother to have a bi-annual regas and you'd be surprised at how many 'dead' AC systems respond to gassing up. Kwik Fit does a decent job for around £40.
Other than that, check that everything works – the R170 used the old type (ie unbreakable) column stalk and seems to have avoided the later 'improved' type introduced on the C Class around 2003.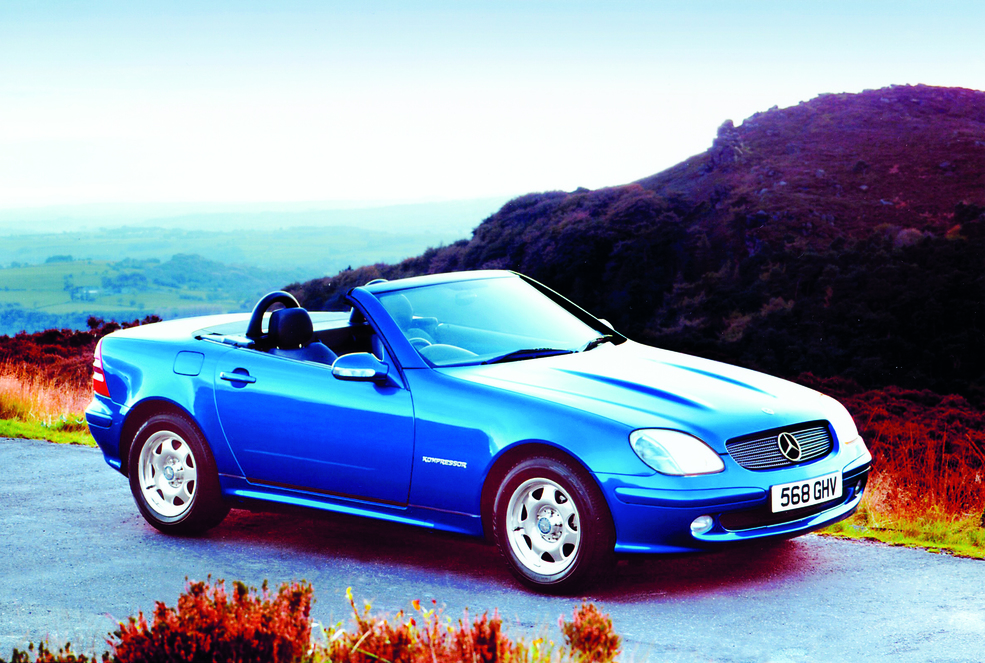 PARTS
Parts are in excellent supply for the R170. Production stopped only 12-13 years ago and Mercedes specialists are breaking plenty of time expired examples. Companies like Euro Car Parts and GSF supply just about all mechanical parts, and Mercedes Benz themselves stock just about everything. Genuine parts are often quite reasonable as well, and a few UK MB dealers have online shops now. Given the number of rusty or damaged ones out there for £500, a complete parts car is always a good idea if you have the space.
VALUES
R170 SLKs currently aren't worth a lot – they're in the same price bracket as the MGF and MX5. There are plenty of rusting but solid MOT'd runners for £1000 or less and we spotted a couple of very tidy early ones for around £1800. Lots will have had new wings and remedial bodywork by now and that's why it's not really worth bothering with a tatty one. There's also not a great disparity in price between early and late cars: we found a few 2004 examples for under £2500 and 3.2 cars don't seem to make any more money either so again, we'd buy as late a car as possible to avoid rust issues. The AMG 32 however is far more sought after – you're looking at paying ten grand for a nice 2002 car – but they can rust just the same as the others.
Check out our buying guide on the SLK's rival, the MX-5 Mk2!