As Rolls-Royce releases its Cullinan, we discover four other ways of breaking the bank – in both senses of the word…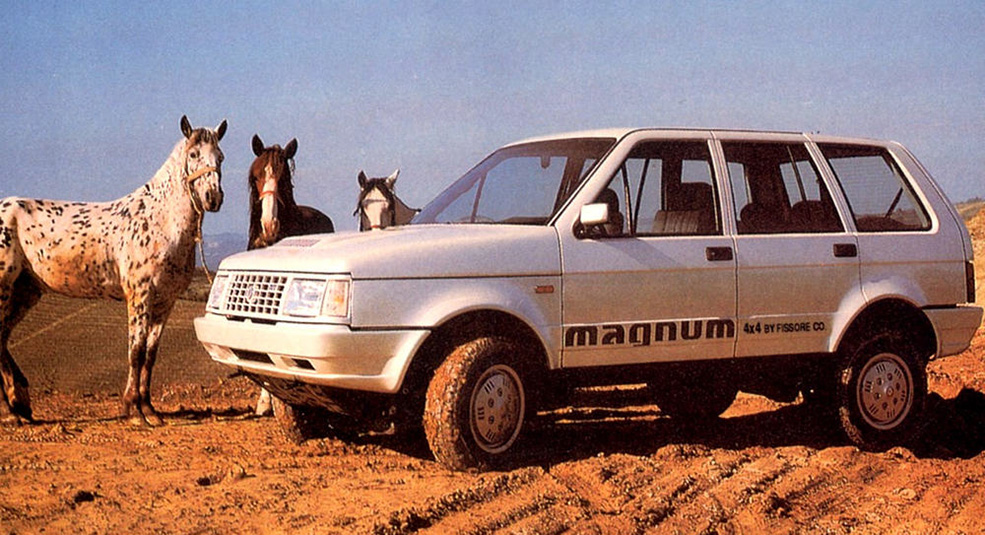 RAYTON-FISSORE MAGNUM (1985-1993)
Like the Toyota Mega Cruiser and Lamborghini LM002, the Rayton-Fissore Magnum ended up on the highways and byways by dint of wringing as much money out of a military vehicle contract as possible (see also: Hummer H1).
A descendent of the Italian army's Iveco VM 90, what the Magnum lacked in refinement, it gained in off-road prowess; hardware from the truck firm's four-wheel drive Turbodaily was mated with a custom chassis and body shell.
Early cars used a 2.4-litre Sofim turbodiesel – later upgraded to a VM Motori unit – but what made the Magnum unusual was the number of engines it carried during its career. Certain models used supercharged Fiat fours, Alfa's 2.5-litre V6, or, as in later Magnums, BMW straight-sixes.
By the late Eighties, the Magnum's spacious engine bay had led it off down a different path; as Italian production slowly drew to a close, it began a new career in the US as the Laforza, complete with chassis modifications and Ford V8 engines.
Build figures for the Magnum are sketchy at best. We managed to find one for sale to use as a baseline: Konzept Automobile's 1991 Alfa V6-engined example, priced at the equivalent of £25,000, current exchange rates notwithstanding.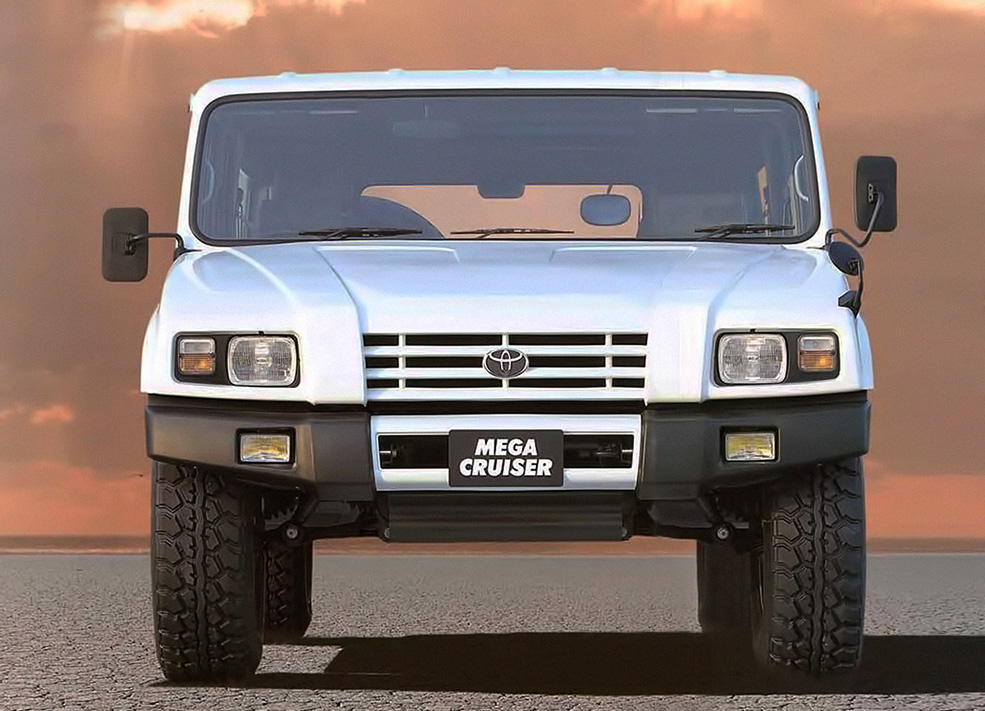 TOYOTA MEGA CRUISER (1995-2002)
Confused at cursory glance with the AM General Hummer H1 'Humvee', the Toyota Mega Cruiser was designed with the requirements of Japan's ground forces in mind; its slab sides, tiny overhangs and considerable ground clearance were meant for the battlefield rather than the Chūgoku Expressway.
Nevertheless, Toyota saw a (limited) market and produced a Mega Cruiser for civvies; where military Mega Cruisers got a variety of body styles (and a BXD10 chassis code), road going models were designated BXD20 and went to dealers with a mish-mash of Camry and truck switchgear and a retuned 4.1-litre diesel engine. Toyota never published production numbers – but around 150 BXD20s are thought to have been sold.
Rare even in Japan, running a Mega Cruiser in the UK would require considerable fortitude (and patience while negotiating B-roads). Via online sale site Goo.net-exchange, we found a lone BXD20 Mega Cruiser listed via Fuji Cars Japan for the Yen equivalent of £66,000.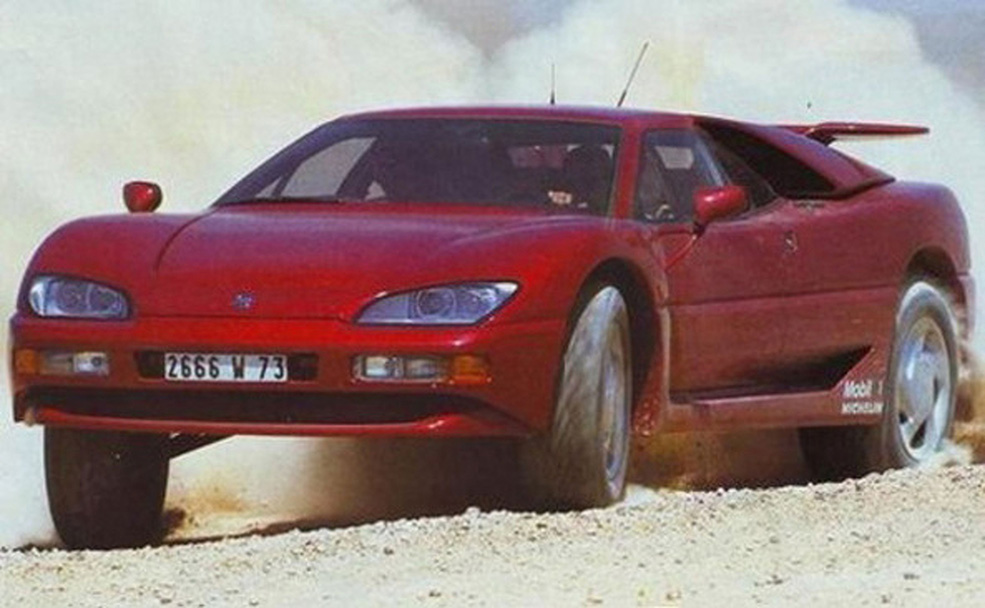 AIXAM MEGA TRACK (1992-1995)
Microcar maker turned Paris-Dakar winner Aixam was on to a winner when it created the Mega marque in 1992 as a showcase for its racing achievements. A flagship brand needed an appropriate poster child: enter the Mega Track, a four-wheel-drive, off road supercar with a Mercedes V12.
Little is known about the car itself; five were eventually built with a £250,000 price tag. Adjustable ride height meant that up to 13 inches of ground clearance was available – so while the Mega Track would struggle to hop between rocks, it certainly wouldn't have struggled along a rough road capable of damaging a road biased Audi or Subaru.
Asking prices are hard to predict. Two Mega Tracks have been spotted recently – one in Monaco wearing Austrian number plates, the other in Russia. There are none for sale that we know of; persuading a current custodian out of their Mega Track would probably involve at least the original asking price, and then some.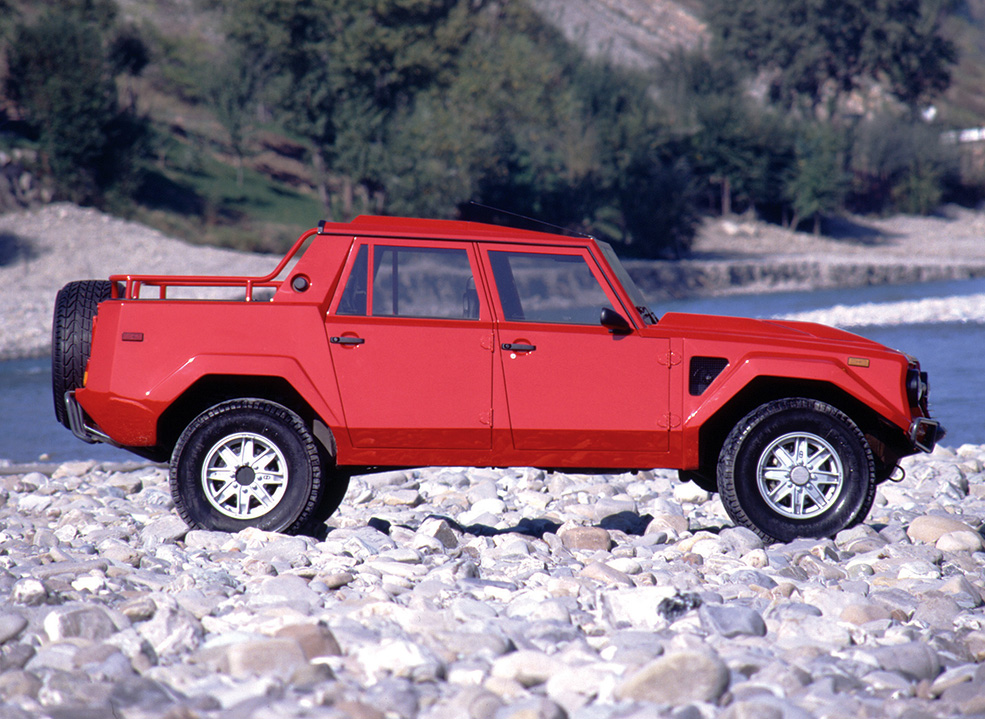 LAMBORGHINI LM002 (1986-1993)
With its new Urus off-roader currently racking up the plaudits, it's worth mentioning that Lamborghini has mined the top-end 'super luxury' vehicle segment before – with its LM002.
Derived from the disastrous rear-engined Cheetah jeep project (the Tamiya remote controlled model was far more successful – and dare we say it, more stable over bumps), the LM002 took the firm's 5.2-litre Bizzarrini V12 off the beaten track; installed at the front of the car, driving all four wheels on demand, the so-called 'Rambo Lambo' predicted the high-performance Sport Utility Vehicle (SUV) decades before the market knew it needed such a vehicle.
Between 301 and 346 LM002s were built during the model's seven-year career; a few were fitted with Lamborghini's torquier 7.2-litre V12 (specified for off-shore powerboats). One LM002 – belonging to son of Iraqi dictator Saddam Hussein – was used for target practice by the American armed forces.
Asking prices, as you might have guessed, are steep. A trawl through Car and Classic revealed two LM002s for sale – a 1990 example at London Italian car specialist Joe Macari, priced at £239,950, and a later 1992 car at dealers Movendi: the equivalent £346,850 would take it home.