Most people wanting Ford coupes will hunt for a Capri, but the Blue Oval has produced plenty of others. Do any warrant investment?   
Ford Probe (1992-1997)
Ford's partnership with Mazda spawned interesting results, the Probe amongst them. Platform sharing with Mazda's MX-6, the Probe used Mazda running gear and Ford styling and interior. Mazda's 2.0 16v offered lacklustre performance, but the 2.5 V6 provided pace and smooth soundtrack. The Probe was more a cruiser than dynamic delight, but dipping below £20,000, it undercut its Calibra and Celica rivals.
Some may have expected the Probe to be a new Capri, but being a front-driver, it never quite struck a chord. Its cramped cabin made it less accommodating of passengers than its contemporaries and the thirsty V6 meant the Probe rarely found affection. Smaller 16v cars were even less desirable, owing to limp-wristed performance and within five years, were £6000-£8000, V6s scarcely above £9000. Values kept tumbling and by the end of the 90s, hit £1500-£2000.
The Probe remains an obscurity and despite numbers plummeting – around 400 remain on British roads – values have stayed low. Today, the best V6 will be sub-£2500 and a useable 16v is £700-£1200. They're certainly a bargain these days, but price trends suggest they're not an investment.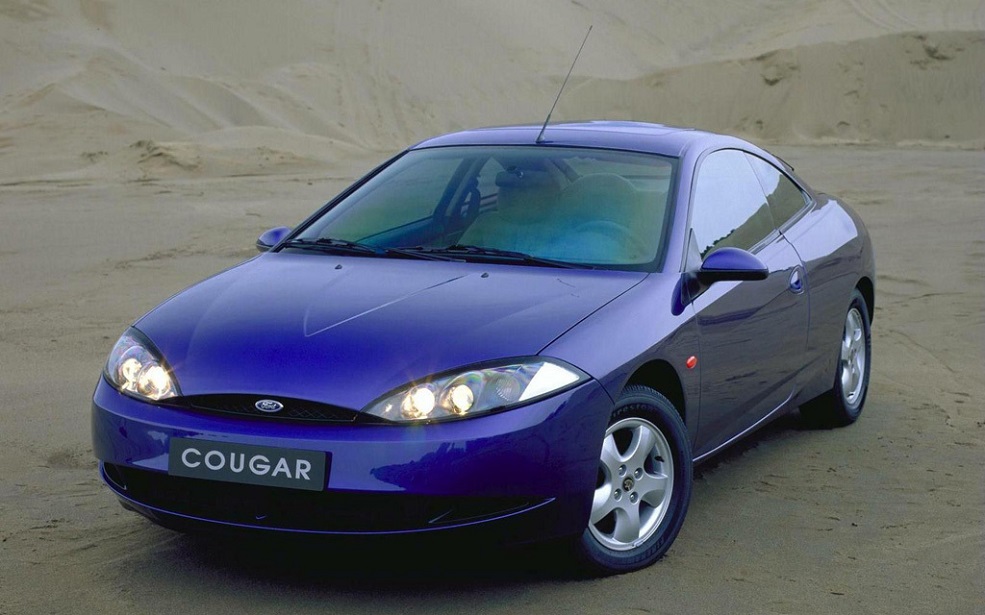 Ford Cougar (1998-2002)
With the Probe failing to revive the Capri magic, next came the Cougar. Where the Capri was Cortina-based, the Cougar was built on the Mondeo, a good start. An early example of Ford's 'New Edge' styling, the Cougar remains handsome and modern in appearance. Its superb dynamics, practical interior and good looks wowed journalists and at £19,000 for the 16v and sub-£22,000 for the V6, the Cougar nicely undercut the Fiat Coupe and Alfa GTV6.
The Puma was under-supplied in Britain, prompting Ford to send as many Cougars over as possible. A saturated market lowered values, a tidy V6 being 25% of its original price within five years. Costly tax was partly to blame and those wanting a sporty coupe turned to the exotic Alfa or rear-driven BMW 3-Series.
By the financial crisis, a thirsty V6 coupe was an unjustifiable extravagance and prices dropped below £1000. Reliability and not being susceptible to rust means a large chunk of Cougars survive. Smaller 2-litres are undesirable owing to disappointing performance, but the V6 is thirstier and pricey to tax. Sadly, their plentiful nature and relative newness means Cougar values remain low.
Most desirable is a manual V6, which can be bought for £1500-£2500, with usable 16v cars at £300 upwards.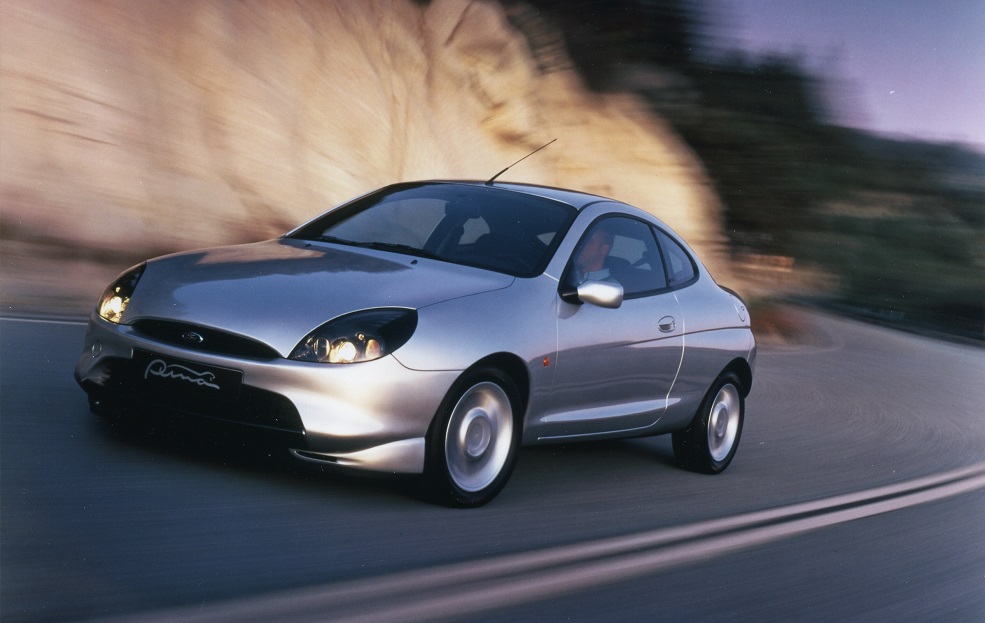 Ford Puma (1997-2001)
A coupe to sit below the Cougar, the Puma was based on the Mk5 Fiesta. The stylish body contained a Fiesta-sourced 1.4 or a new Yamaha-developed 1.7-litre engine and sported stiffened suspension, wider track and close-ratio gearbox. The resulting wonderfully-driving coupe won Top Gear's Car of The Year 1997 for "incredible feeling and driving sensation." The Puma was a smash-hit and priced keenly, undercutting the Citroën Xsara VTR and Vauxhall Tigra at £14,700. Ford underestimating hype meant demand outstripped supply and two-year-old Pumas changed hands at list price.
So desirable was the Puma that even when it bowed out in 2001, values held; a Puma remained £6000-£9000 in 2004, winning a What Car? award for providing value at that price. Age did little to values – a decade from release, tidy examples were a surprising £3000-£4500. Prices have tumbled since, the pricey tax for such a small car, somewhat feminine image and habit of rusting putting buyers off. With so many left, values don't look set to rise any time soon. A tatty example can be had for £300, whilst £1500 gets you the nicest, with little discrepancy between 1.4 litre and 1.7-litre cars. The 500-off Ford Racing Puma limited edition, meanwhile, is a halo car, commanding £12,000 upwards. A strong investment.