In this Market Trends we take a look at three family hatches from Citroën; the BX, ZX and Xantia…
BX (1982-1994)
Citroën has a long history of providing personal transport for the masses, ever since its famous 10HP models flooded the roads in the 1920s. By the 1980s, Citroën was edging uncomfortably into the modern era and would slowly lose some of its once strong identity to the homogenisation of the automotive industry's narrowing field. The BX still held onto some individuality, particularly in its hydropneumatic suspension, but would quickly have its aesthetic tamed for mass market appeal. Over two million were sold.
Today, only hundreds remain on UK roads, and the falling number is being felt on the used market. Prices for old BXs were down to £500, £1000 even for range-topping GTI specification or TZD diesel models. After about a decade of market neglect though, prices are on the up. A pristine GTI can now cost as much as £7000, especially if in 16-valve manual gearbox spec, while any good condition BX will draw a good deal of attention if priced under £2000.
Now that the car is noticeably scarce, prices have responded and its appeal to new generations of enthusiasts is helping drive up demand. The distinctive styling and unusual engineering, combined with reliable Peugeot engines and 1980s refinement seems to strike a chord with many.
Values that are demonstrably up by a good 50% over the past five years show promise for the 1980s French family hatch, and there are enough identifiable motives for continued growth. The fact that specialists are now working to stock more spares for these cars can only mean good things for the BX too.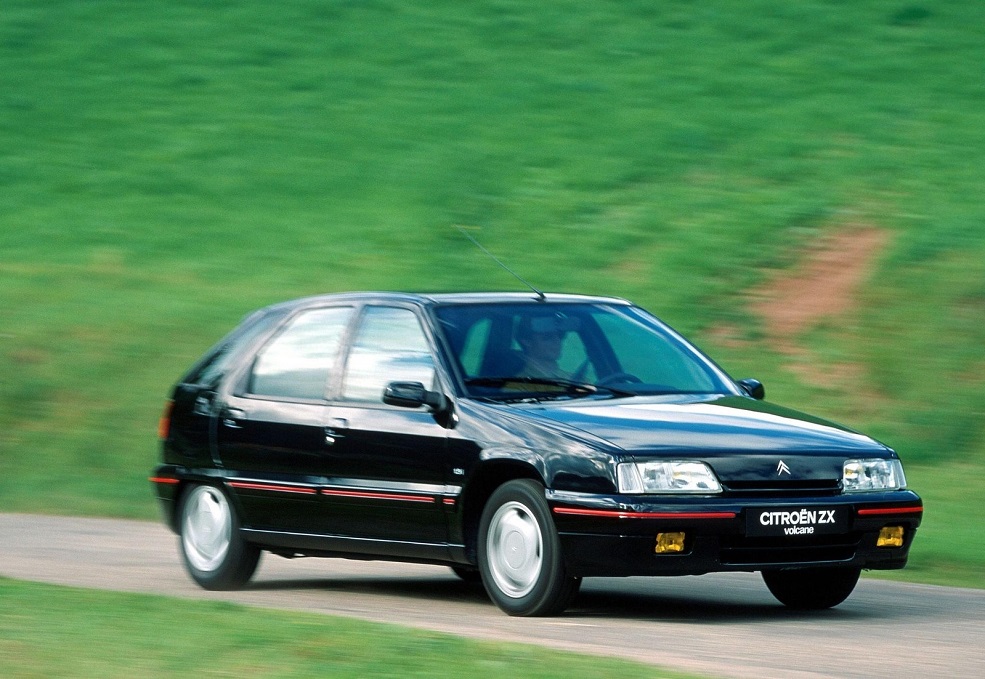 ZX (1990-1998)
The ZX was the smaller, more conventional family hatchback solution that was tangibly more of a product of PSA than just Citroën. Back on relatively standard suspension and with a bodyshell in line with the norm – not by chance similar to its 306 brother – it was designed by Bertone but still not so exciting or dramatic as Citroëns of past. It was, though, a good car. Perhaps its most notable feature was its model range setup, from Reflex, Avantage, Aura to Volcane trim levels being not so much ranked but arranged by theme. Still, Aura was most luxurious, Volcane sportiest and Reflex the lowest. Other trims came in through the years.
Finding a Volcane with the 2-litre 16-valve engine is a quest that only some dare to embark on. There were very few made and even fewer remain, but as a direct relative to the legendary 306 GTI, it's a car worth having. Prices for these rare gems can now be over £3000, above the Peugeot and following other rare hot hatches of the era such as Fiat's Tipo Sedicivalvole. The rest of the range, though, remains stagnant and stuck in the sub-£1000 arena. Despite rarity, the time hasn't quiet come yet for the overlooked ZX.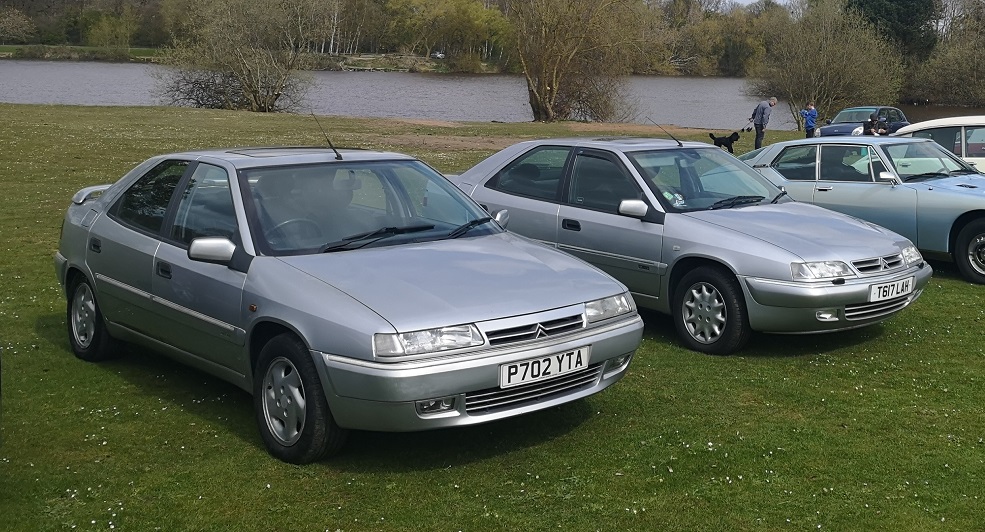 Xantia (1992-2002)
The Xantia was certainly more of a Citroën. Maybe not quite as unusual and distinctive as its larger XM stablemate, but it struck a balance that car always struggled to – it was both uniquely attractive and appealing to a wide audience. The more traditional Peugeot 406 would eventually steal its thunder in 1995, but nonetheless it would serve as Citroën's volume seller for a good number of years. A volume that simply doesn't remain today, numbers falling dramatically over the past two decades; a tenth seems to survive after each one. It's curious that it can be easier to find a BX than a Xantia (and ZX).
Prices haven't quite responded to the rarity yet. The range continues to be from £500-£2000 with very few diverging from this – only the worst condition cars or the high-tech Activas with a cult-following. It's still quite possible to go out with a £1500 budget and get a nice condition car in turbodiesel, estate, VSX form, or whatever other specification you might want with only a little patience. It seems that the good ones are now refusing to quit, so it's simply a matter of demand catching up rather than supply falling to even lower levels to precipitate value growth.
However, at the extreme end of the scale there does seem to be some movement. In line with the general trend of low mileage 1990s cars earning high values, as well as some hints of growing demand for the Activa as some kind of rediscovered motoring folklore, some Xantias can be seen at around £5000. High specification cars that are £1500 today could well be the £7000 ones like the BXs 5-10 years ahead.