In this Market Trends we look at three big-engined small saloons in the form of an MG ZS 180, Mercedes 190E 2.6 and Triumph Vitesse…
MG ZS 180 (2001-2005)
Plagued with the image of a staid Rover and last gasp rebranding attempt, the MG ZS and its related range were somewhat doomed. This despite the recognised fact that the MG ZS, especially in top 180 form, was a great car. It handled very well indeed and the 2.5 litre V6 provided all the drama that one might expect when shifting a mere 1285kg. But image, and the subsequent fall of the MG Rover group, has seen values of this forgotten gem plummet.
Today the market for the MG ZS is near enough rock bottom, with only plain Rover 45 and lesser four-cylinder MG models occupying the sub-£1000 range below the majority of ZS 180s. The standard range for the V6 powered models is between £1000 and £2000, with only the very best going above this. Rare colours, especially special-order Monogram shades, can muster extra interest and value but usually only within enthusiast circles. Cars with such desirable options, low mileage, that find themselves devoted owners still struggle to ask more than £3000.
But with growing affection for the MGF, even for the Honda-engined 216, against a backdrop of quite dramatically falling numbers of all Rovers from this final era, there is a great potential for future growth. The MGZS 180 is undoubtedly a good car, regardless of badge, and is owed an appreciation that is slowly being earned behind the scenes if not quite yet evident on the market.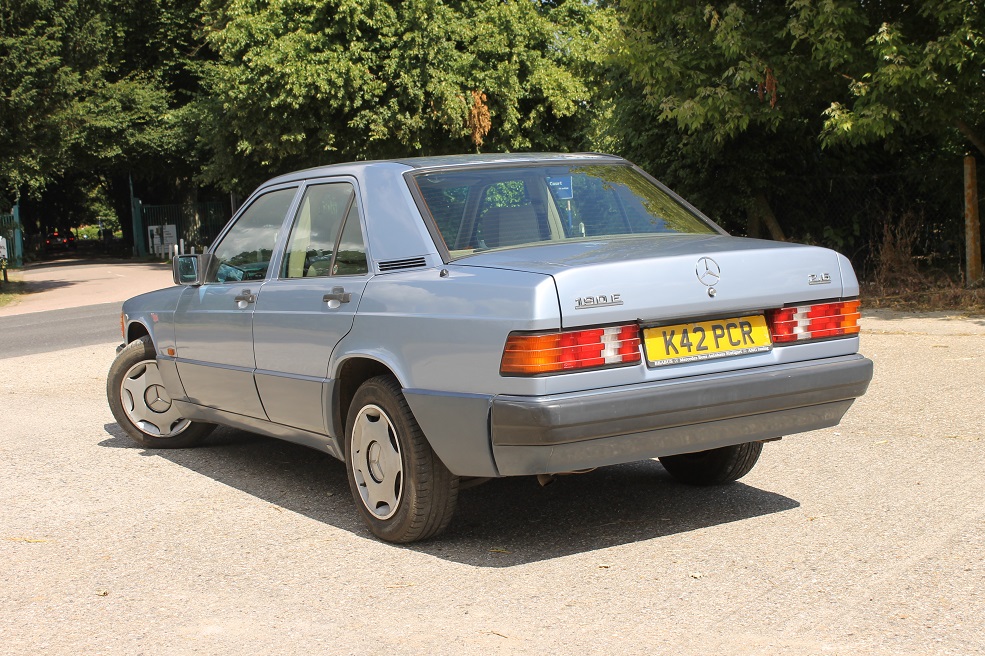 Mercedes-Benz 190E 2.6 (1987-1993)
Squeezed in between bulkhead and radiator fan, Mercedes-Benz's M103 six-cylinder was shoe-horned into the 190E in 2.6 litre form. It provided performance to the compact saloon car that had only been seen in the overtly sporting 2.3-16 homologation model until the six's introduction in 1987. Hitting 0-60 in under eight seconds, carrying onto 133mph, it wasn't far off its more focussed brother in outright performance but offered unrivalled refinement within the 190 range.
As the top model of the standard Mercedes-Benz 190s, it has always been somewhat above the wider range on the used market. Over the last five years, median values have remained fairly stable for the six-cylinder 190E, at around £5000, but the difference today is that the ends of the market are shifting. Far fewer examples of any 190 are available in usable condition below £1000, while 1 owner, low mileage, fine condition 2.6 models are increasingly fetching over £10,000. This is part of a trend that has seen average 190E 2.6 prices grow by 40%, and general 190 prices by 100% since 2014.
It's difficult to say whether 190 prices will continue to climb, and take the 2.6 model's relative stability into new heights, when there are competing factors in play: the BMW E30 is running alongside this market, Mercedes-Benz's own successor – the C-class – is a cheaper alternative, and the principle of buying a compact classic loses some rationale once access is into the five figures. The 2.6 will nonetheless have its own special appeal.
Triumph Vitesse (1962-1971)
The Triumph Vitesse clearly demonstrates the appeal of a small car with a six-cylinder engine. In simple terms it is a Herald with the Triumph six-cylinder, first in 1596cc form and later 1998cc, with closer gear ratios and optional overdrive. The flexible powertrain provided superior performance in a package that was still practically compact, moderately appointed, and simple enough in maintenance demands.
This combination has proved as attractive in the classic arena as it was when new, nearly 60 years ago. As is often the case, the high-performance version is most popular and provides flexibility in modern traffic that today's drivers – classic or otherwise – can be most comfortable with. While a Vitesse still represents an affordable way into classic car ownership, prices on the market have been growing. A car costing £6000 five years ago will be more like £8000 today, showing steady appreciation.
The range of the market is still quite wide, cars generally selling between £4000-£12,000, and there is little differentiation between versions of the Vitesse. It can only be said that the later 104bhp Mk2 cars, from 1968-1971, seem to be holding their value most consistently, while earlier cars are on slightly less sure ground. Given the current market range, these price movements could hold promise – and that's not to mention enthusiasm in this compact, simple, powerful classics arena from a new generation of enthusiasts.